A ficção deve se tornar realidade hoje, a partir das 10 horas, quando William Shatner, que interpretou o Capitão James T. Kirk em Star Trek (Jornada nas Estrelas), partir rumo ao espaço a bordo da segunda missão tripulada da Blue Origin.
O ator, escritor e diretor Shatner se tornará a pessoa mais velha a viajar ao espaço quando a missão decolar, às 14h UTC (10hs horário de Brasília). O ator de Star Trek, hoje com 90 anos, baterá o recorde do pioneiro da aviação Wally Funk, que tinha 82 anos quando se juntou ao fundador da Blue Origin, Jeff Bezos, no primeiro voo de turismo espacial da empresa em 20 de julho de 2021.
O voo poderá ser acompanhado ao vivo no site da Blue Origin.
https://www.youtube.com/watch?v=5y5X4sfsgtw
"Há uma grande curiosidade sobre esse personagem fictício do Capitão Kirk indo para o espaço, então vamos continuar e aproveitar o passeio", disse Shatner em um vídeo postado nas redes sociais.
No entanto, ele também admitiu alguma apreensão, de acordo com comentários citados pela Sky News. "Estou emocionado e ansioso e um pouco nervoso e um pouco assustado com toda essa aventura", disse Shatner.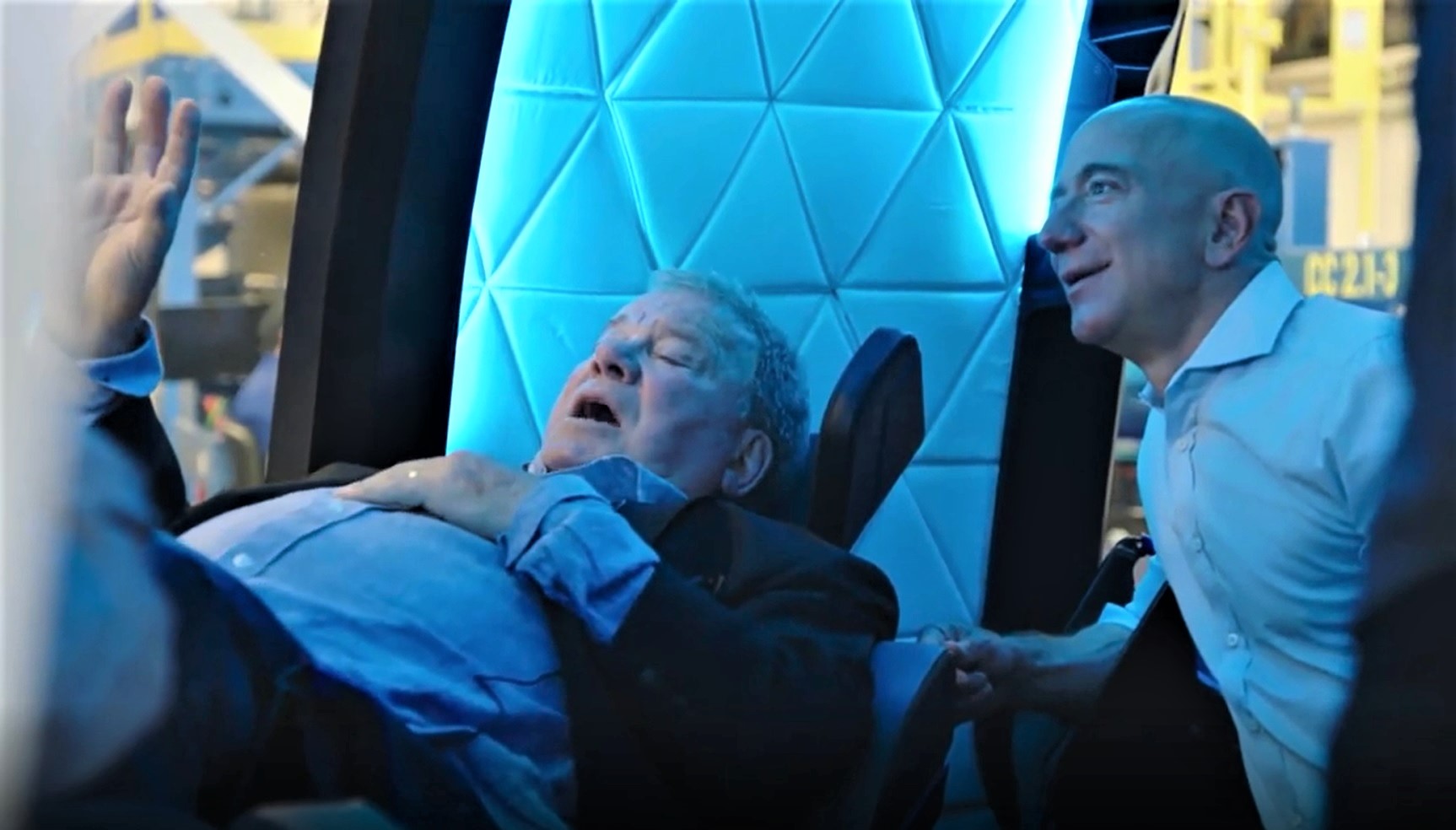 Durante um painel na New York Comic Con na noite do dia 7 de outubro o ator declarou à audiência: "Estou aterrorizado. Eu sei! Eu sou a p* do Capitão Kirk, e estou aterrorizado!". E contou como recebeu do próprio Jeff Bezos, fundador da Amazon e da Blue Origin, o convite para a viagem: "você vai ser o cara mais velho no espaço", teria dito Bezos. Ao que Shatner respondeu: "eu não quero ser o cara mais velho no espaço. Eu sou o Capitão Kirk!".
O voo será suborbital e terá duração de cerca de 10 minutos, da decolagem ao pouso no deserto do Texas, feito com a ajuda de paraquedas. O New Shepard é um foguete suborbital, o que significa que a cápsula não dará "voltas" ao redor do planeta como na missão Inspiration4, da SpaceX. Em vez disso, ela seguirá uma "trajetória balística", subindo a uma altitude de pouco mais de 100 km antes de iniciar sua descida.
Devido aos ventos, a 18ª missão da New Shepard, NS-18, atrasou seu lançamento previsto para o dia 12 de outubro. A previsão atualmente parece boa para o lançamento em 13 de outubro, disse a Blue Origin em uma atualização fornecida ontem.
Special delivery: #NS18 astronauts put pen to postcard ahead of their flight. When they take to the skies, they'll boldly go where no mail carrier has gone before. #postcardstospace ? pic.twitter.com/FjG4TR42we

— Club for the Future (@clubforfuture) October 12, 2021
A missão levará quatro astronautas. O Dr. Chris Boshuizen, Glen de Vries e Audrey Powers estão se juntando a Shatner para a viagem de volta ao espaço.
Powers, engenheira, advogada e piloto, é vice-presidente de missões e operações de voo da Blue Origin e está na empresa desde 2013, ajudando-a a obter a certificação para voo humano.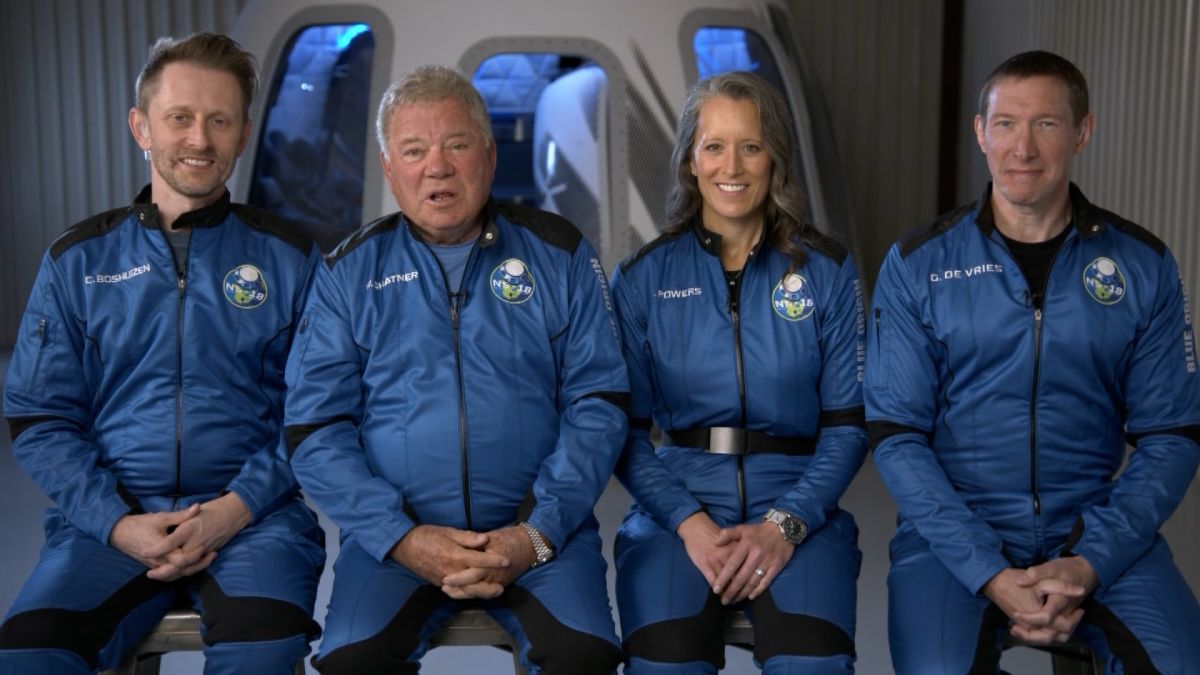 "Estou muito orgulhoso e honrado de voar em nome da Equipe Blue, e estou animado para continuar a escrever a história dos voos espaciais humanos da Blue Origin", disse Powers quando seu voo foi anunciado em 4 de outubro de 2021.
Shatner e Powers serão acompanhados pelos clientes pagantes Boshuizen, um ex-engenheiro da NASA, e de Vries, um piloto privado e fundador da plataforma de pesquisa clínica Medidate.