O LauncherOne da Virgin Orbit completou com sucesso seu terceiro lançamento, anunciou a empresa.
Sete satélites foram implantados em sua órbita planejada em 13 de janeiro de 2021, após serem lançados do Cosmic Girl, o Boeing 747 fortemente modificado da empresa.
"Nossos clientes estão começando a receber notícias de seus satélites que estão fazendo check-in em órbita – e para nós, é isso que significa sucesso. É uma emoção para nossa equipe que esta missão incluiu nossos primeiros clientes repetidos, bem como nossos primeiros clientes de 'passagem de última hora' e atingiu uma órbita que ninguém jamais havia alcançado da Costa Oeste antes", disse Dan Hart, CEO da Virgin Orbit, em um comunicado.
De acordo com a empresa, a aeronave Cosmic Girl decolou do Mojave Air and Space Port às 13h39 PST (18h39 GMT), em direção ao local de lançamento, localizado a aproximadamente 80 quilômetros ao sul das Ilhas do Canal, e soltou o foguete. O procedimento ocorreu sem problemas e a carga útil do foguete atingiu a órbita conforme o esperado.
As Cosmic Girl makes it out to the drop point, check out the flight profile as #LauncherOne travels to orbit. pic.twitter.com/WJ0tLhYo05

— Virgin Orbit (@VirginOrbit) January 13, 2022
A maioria dos satélites lançados carregam instrumentos científicos e incluem experimentos em comunicações, navegação, propulsão e detecção de detritos espaciais. Além disso, um satélite atenderá o setor agrícola.
A Virgin Orbit diz que com este último lançamento, o total de satélites implantados pelo LauncherOne atingiu 26.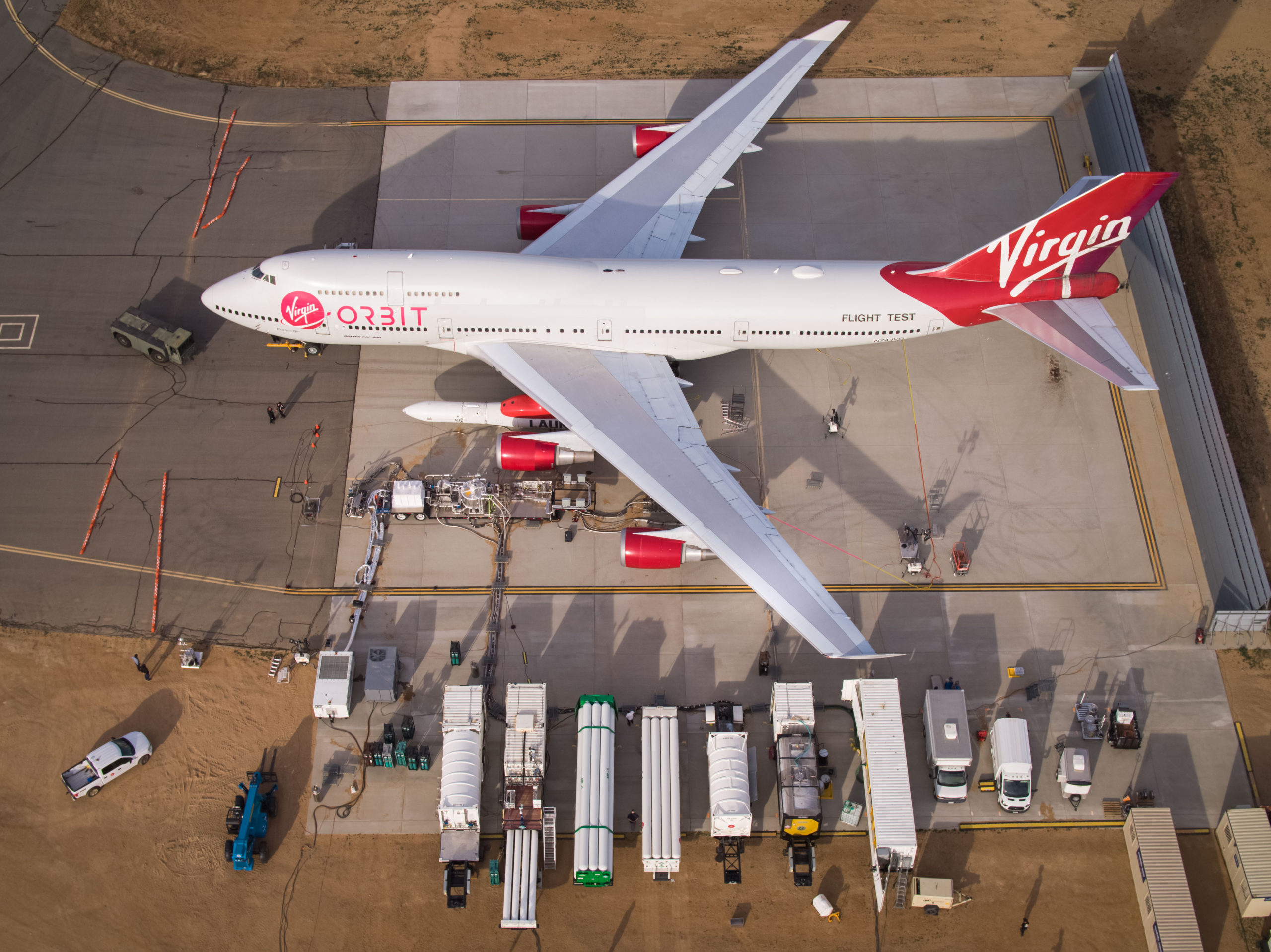 O primeiro lançamento do sistema foi realizado em maio de 2020 e terminou em falha. Mas em janeiro de 2021, seu segundo lançamento resultou na implantação bem-sucedida de um conjunto de cubesats para a NASA.
O primeiro lançamento bem-sucedido de uma carga útil comercial foi realizado em julho de 2021.
O LauncherOne é um foguete lançado do ar de dois estágios, capaz de lançar até 500 kg (1.100 libras) para a órbita terrestre baixa. Ele foi projetado para ser lançado sob a asa de um Boeing 747 modificado, levando-o a uma altitude de 10.000 metros (33.000 pés).