Uma acrobacia aérea ambiciosa patrocinada pela Red Bull acima do deserto do Arizona, na qual dois primos tentaram trocar de avião durante o voo, não ocorreu conforme estava planejado no domingo.
A façanha chamada de "Plane Swap" que quer ver os americanos Luke Aikins (48) e Andy Farrington (39) – pilotos de longa data, paraquedistas e membros da tripulação de aviação da Red Bull Air Force – "trocarem de avião", é um empreendimento único e potencialmente perigoso pelo qual eles voam com seus aviões em formação, colocam eles em uma queda livre e, em seguida, tentam saltar (com paraquedas) nos aviões um do outro antes de fazer um pouso seguro.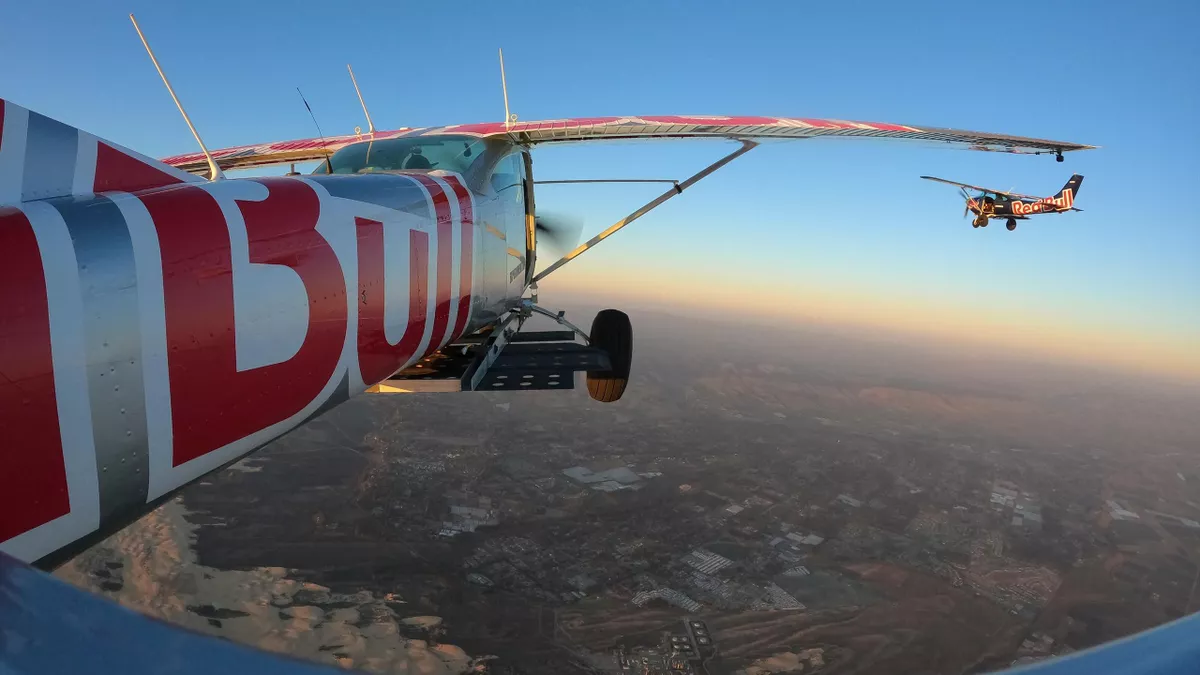 Aikins disse em um comunicado de antemão que se inspirou para fazer a façanha 22 anos atrás, depois de ver uma foto em uma revista de aviação.
"É o auge da minha carreira, e meu objetivo é inspirar o mundo e mostrar que tudo é possível", disse ele. "Você pode colocar sua mente em algo que às vezes parece selvagem, louco e inatingível, mas através da ambição e criatividade, você pode fazer isso acontecer."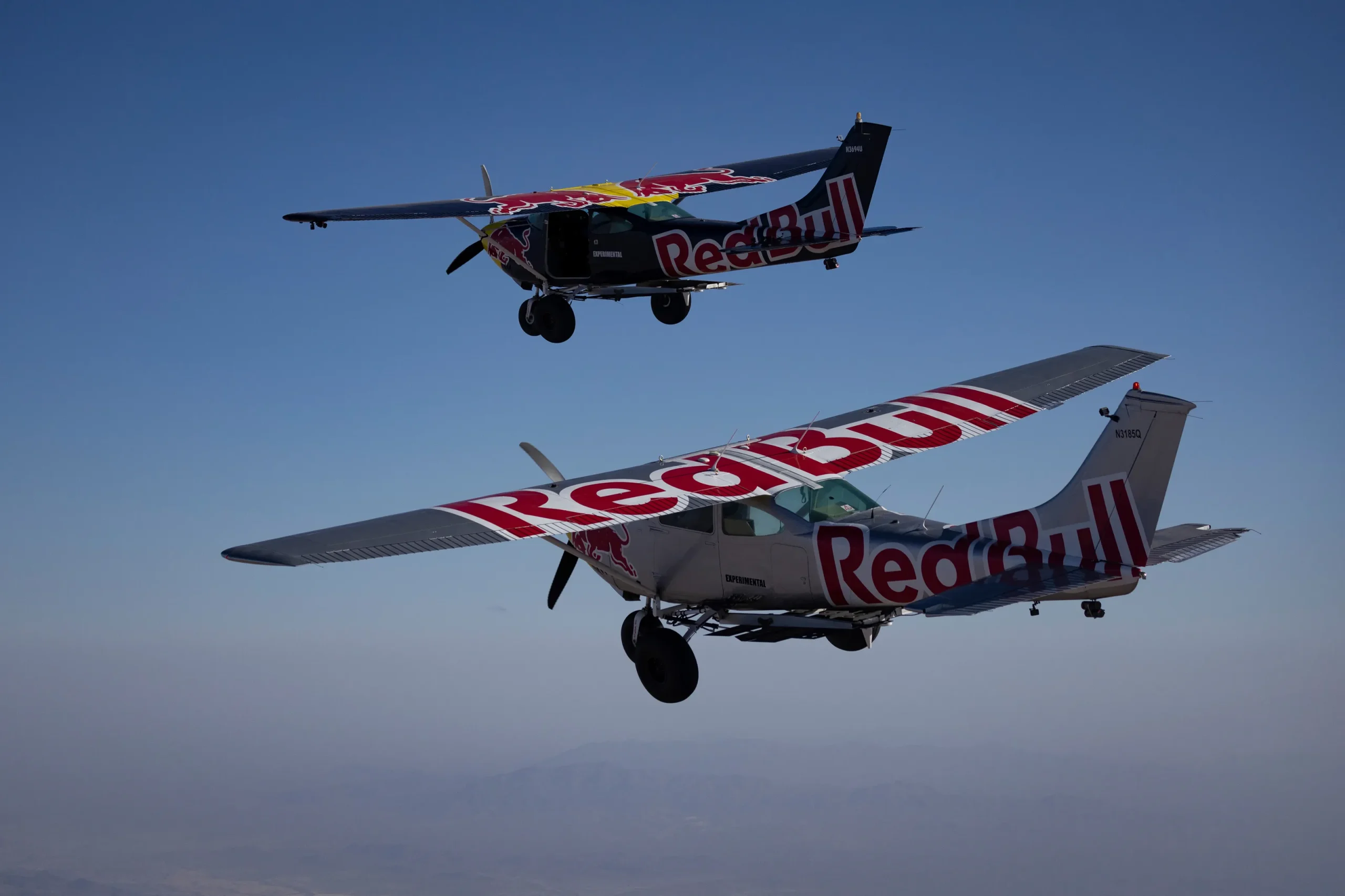 O plano era que a dupla lançasse seus aviões em uma queda sincronizada a partir de 12 mil pés de altitude, parasse os motores e usasse um freio aerodinâmico personalizado que manteria os aviões em uma descida controlada quando saíssem de sua própria aeronave.
Aikins e Farrington então saltam com os paraquedas em direção aos aviões um do outro, alcançam as aeronaves, entram nas cabines, desengatam os sistemas de freio aerodinâmico, ligam novamente os motores e assumem o controle dos aviões.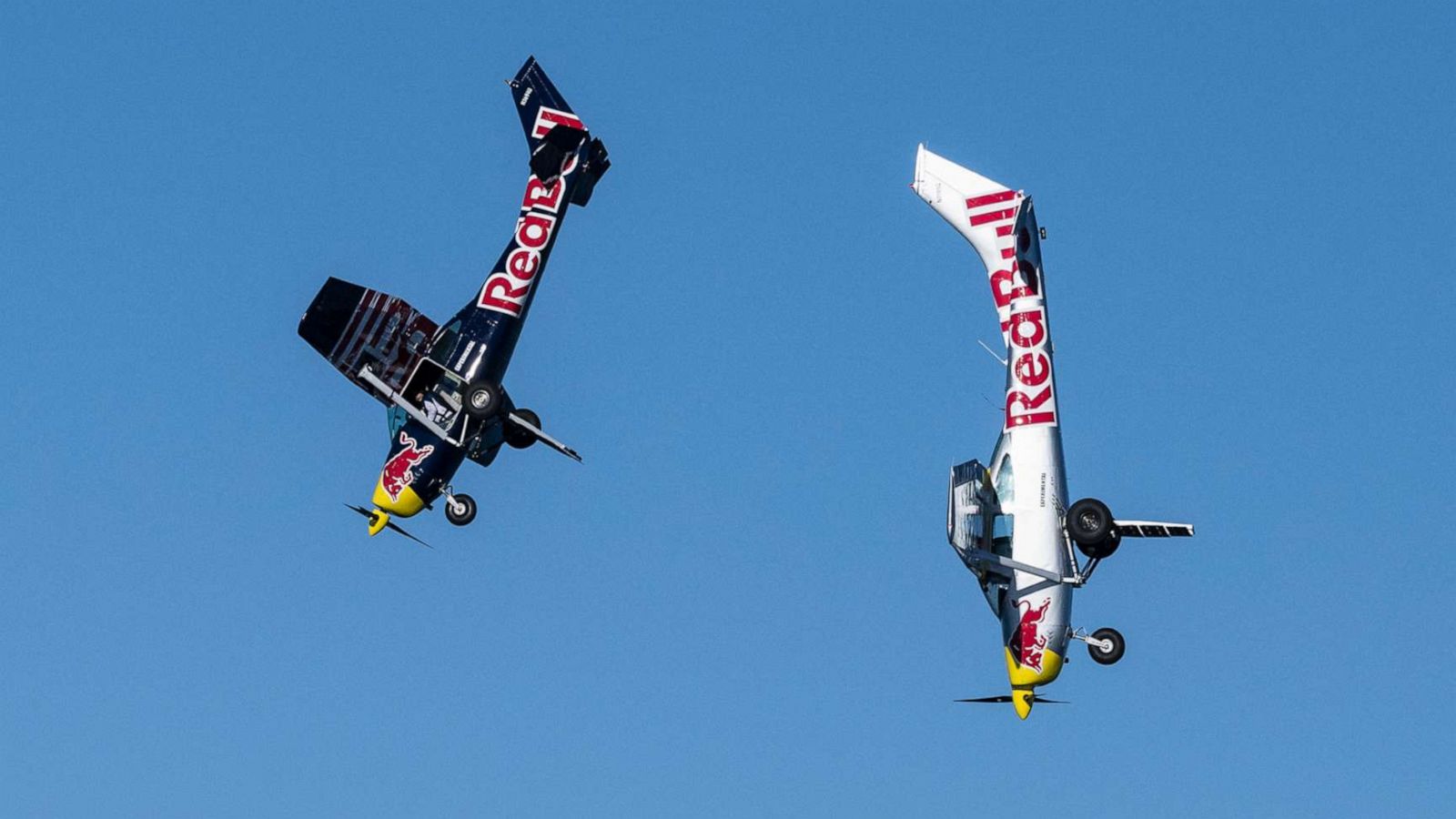 Mas a transmissão ao vivo da acrobacia, filmada por 12 câmeras, mostrou a aeronave azul Cessna 182 de Aikins entrando em rotação quase no momento que ele a deixou. "O avião azul está fora de controle", disse Farrington durante a transmissão ao vivo do evento pelo Hulu.
Red Bull Plane Swap @canalspace …??? pic.twitter.com/atJOwERDUK

— Carlos O. #AprueboDeSalida??? (@KarlosOlivarez) April 25, 2022
No entanto, o Cessna cinza de Farringdon voou como esperado – direto para baixo – o que significa que Aikins conseguiu entrar e pousar com segurança. Farrington caiu de paraquedas no chão, com o avião original de Aikins também abrindo automaticamente um paraquedas momentos antes do impacto no solo.
Here's the blue Cessna 182….they said the parachute worked and plane was upright. This says otherwise. #PlaneSwap pic.twitter.com/Q4SW6LqVmQ

— Nate Burrows (@HawkeyeAvGeek) April 25, 2022
A Administração Federal de Aviação disse que está investigando depois que uma aeronave envolvida na transmissão ao vivo da Red Bull "Plane Swap" caiu no Arizona.
Em um comunicado, a FAA disse que derrubou o pedido da Red Bull para ser isenta das regras de segurança da agência para o evento. "Não há interesse público em conceder o pedido de isenção", escreveu a FAA em uma carta, citando preocupações de segurança.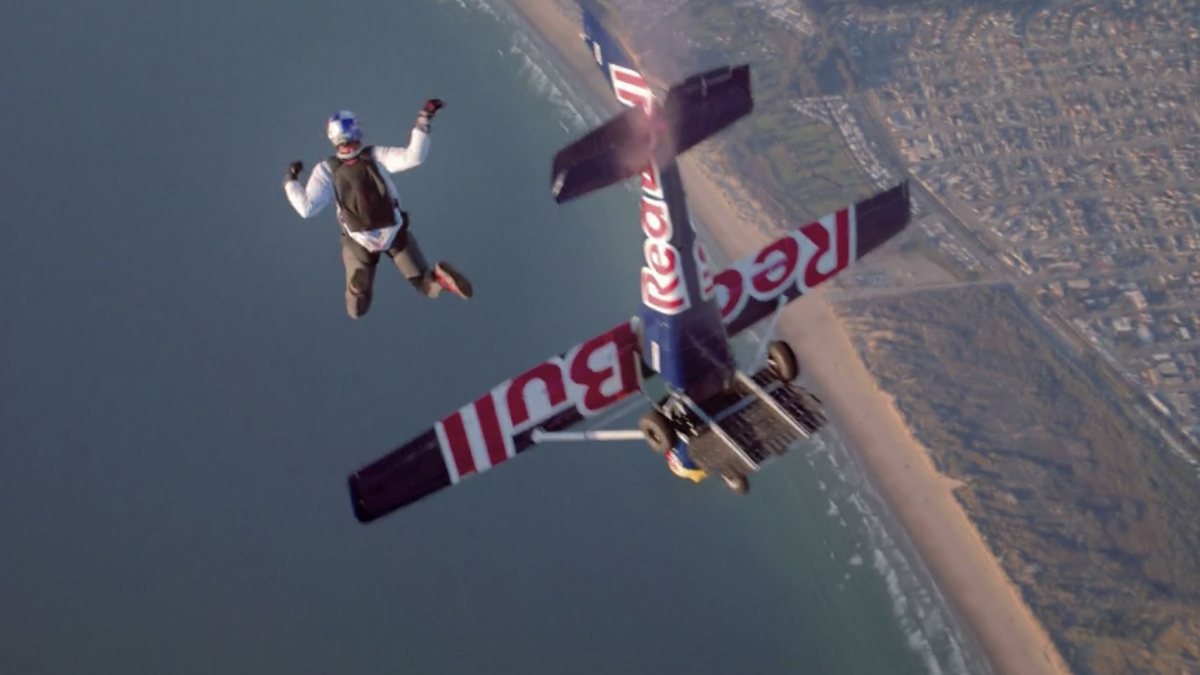 Em um comunicado de imprensa de 18 de abril, a Red Bull disse que a manobra, imaginada por Aikins, marcaria "a primeira vez na história da aviação que um piloto decolaria em um avião e pousaria em outro".
Aikins registrou mais de 21.000 saltos de paraquedas, enquanto Farrington teve 27.000, disse o comunicado.