A Deep Blue Aerospace, uma empresa chinesa de foguetes comerciais, anunciou em 6 de maio que seu foguete de teste "Nebula-M1" auto-desenvolvido havia realizado um teste de decolagem vertical e pouso vertical (VTVL) em uma altitude de 1 quilômetro.
O foguete moveu-se lateralmente durante o voo e finalmente pousou em um ponto a menos de 0,5 metros do alvo.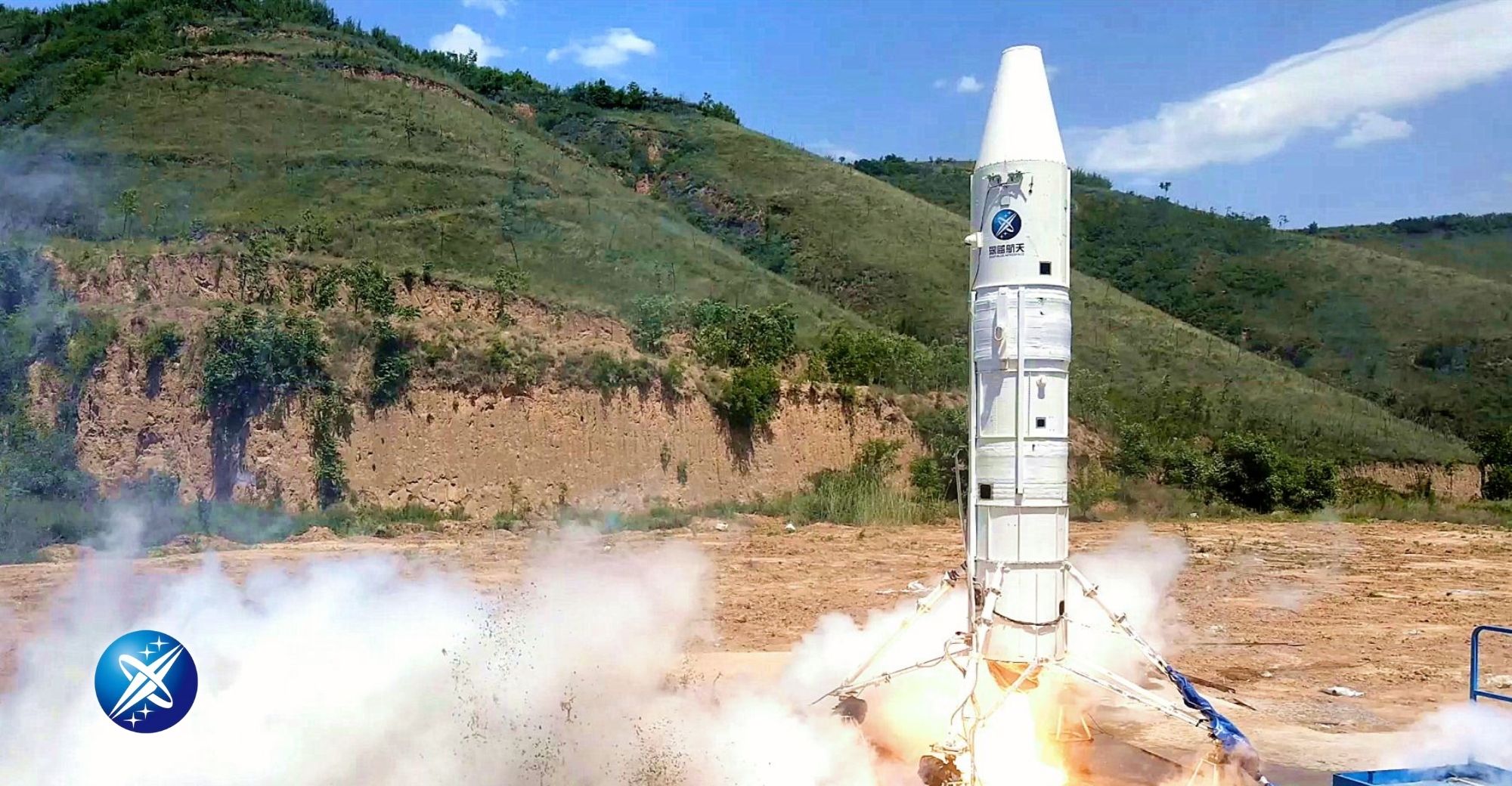 O foguete de teste Nebula-M1 realizou três missões e sete ignições estáticas no solo, conseguindo a reciclagem e reutilização de foguetes com combustíveis líquidos. O motor "Thunder-5" com o qual está equipado é o primeiro motor de oxigênio líquido e querosene fabricado com tecnologia de impressão 3D na China.
Deep Blue Aerospace yesterday conducted a one kilometre level launch and landing VTVL test with its Nebula-M test article, as part of development of the Nebula-1 reusable orbital launcher. https://t.co/BaDs7Xyuez pic.twitter.com/lTDN6MZ5tD

— Andrew Jones (@AJ_FI) May 7, 2022
A conclusão deste teste significa que a Deep Blue Aerospace alcançou o mesmo nível de resultados de teste em apenas três testes de lançamento em 10 meses alcançados pelos oito testes de lançamento da SpaceX em mais de um ano em 2012-2013. A empresa se tornou a segunda empresa no mundo a concluir todos os testes de engenharia de baixa altitude de recuperação vertical e reutilização de foguetes de querosene-oxigênio líquido.
China's Deep Blue Aerospace tested its Nebula M1 reusable rocket on May 6th at a facility in Tongchuan, Shaanxi Province.??#Space #TeamSpace #SpaceNews ? ?? pic.twitter.com/w9b8pvRUiz

— The Space Update (@thespaceupdate) May 9, 2022
A primeira empresa desse tipo a completar esse feito foi a SpaceX, com sede nos EUA, de propriedade do CEO da Tesla, Elon Musk.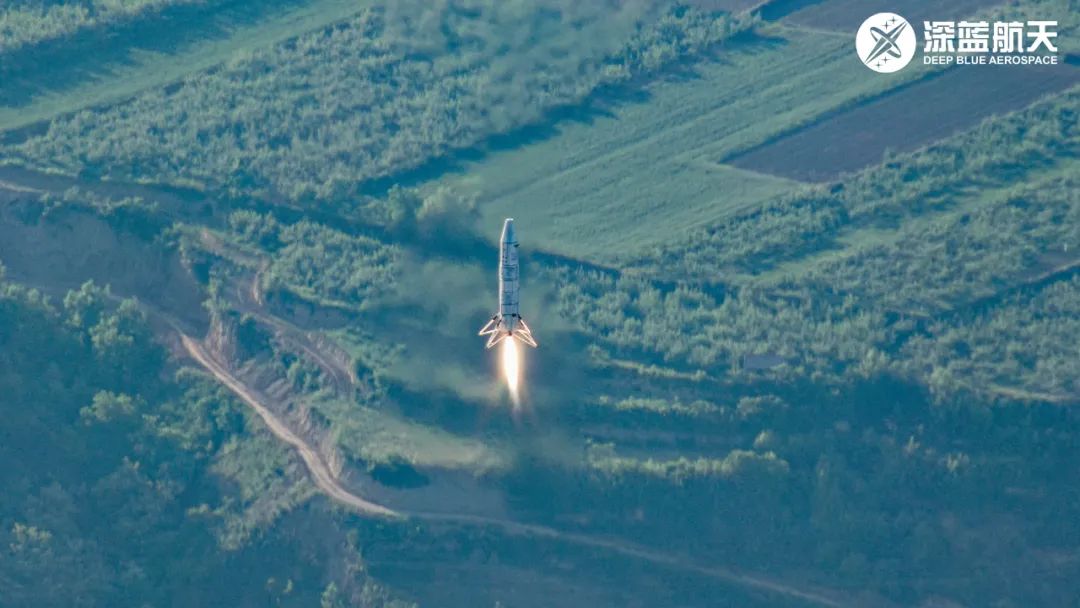 Huo Liang, CEO da Deep Blue Aerospace, disse: "É uma das chaves para os seres humanos desenvolver recursos espaciais e avançar para o espaço profundo para construir um sistema de transporte de ida e volta do espaço aéreo usando lançadores reutilizáveis".
The next SpaceX? China's Deep Blue Aerospace just had a successful DBA-M rocket taking-off and landing test for 1 kilometers on May6th, a new record. Compared to @SpaceX , DBA is moving faster and aiming to have a real in-orbit and return test by 2024. pic.twitter.com/fdcDW5W37P

— Wu Lei (@wulei2020) May 7, 2022
Na próxima etapa, a Deep Blue Aerospace usará o mesmo foguete de teste em escala real do foguete em órbita e continuará o estágio de teste de recuperação de alta altitude, que é semelhante ao teste de recuperação realizado pela SpaceX no segundo estágio com o protótipo em escala "Falcon 9 R."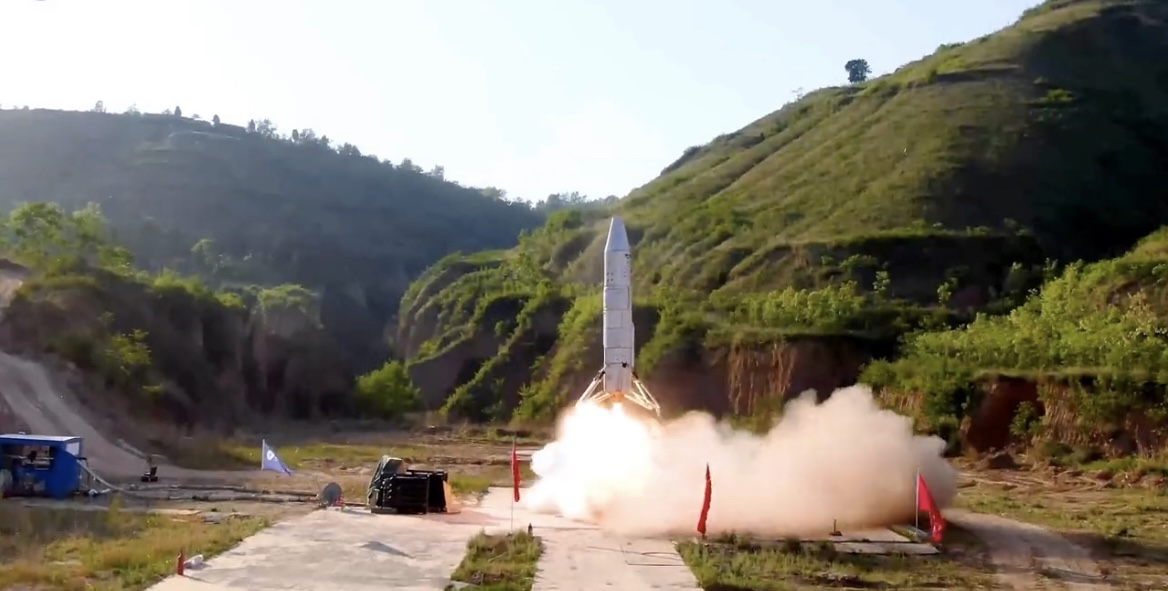 O objetivo da empresa é finalmente realizar a recuperação e reutilização controlável do primeiro estágio do foguete em órbita.