Nesta segunda-feira (02/05) um drone ucraniano Bayraktar TB2 destruiu dois navios de patrulha russos da classe Raptor, no Mar Negro, disse o chefe militar da Ucrânia.
"Dois barcos russos da classe Raptor foram destruídos na madrugada de hoje perto da ilha de Zmiinyi", escreveu o chefe do Estado-Maior, Valeriy Zaluzhniy, no aplicativo de mensagens Telegram.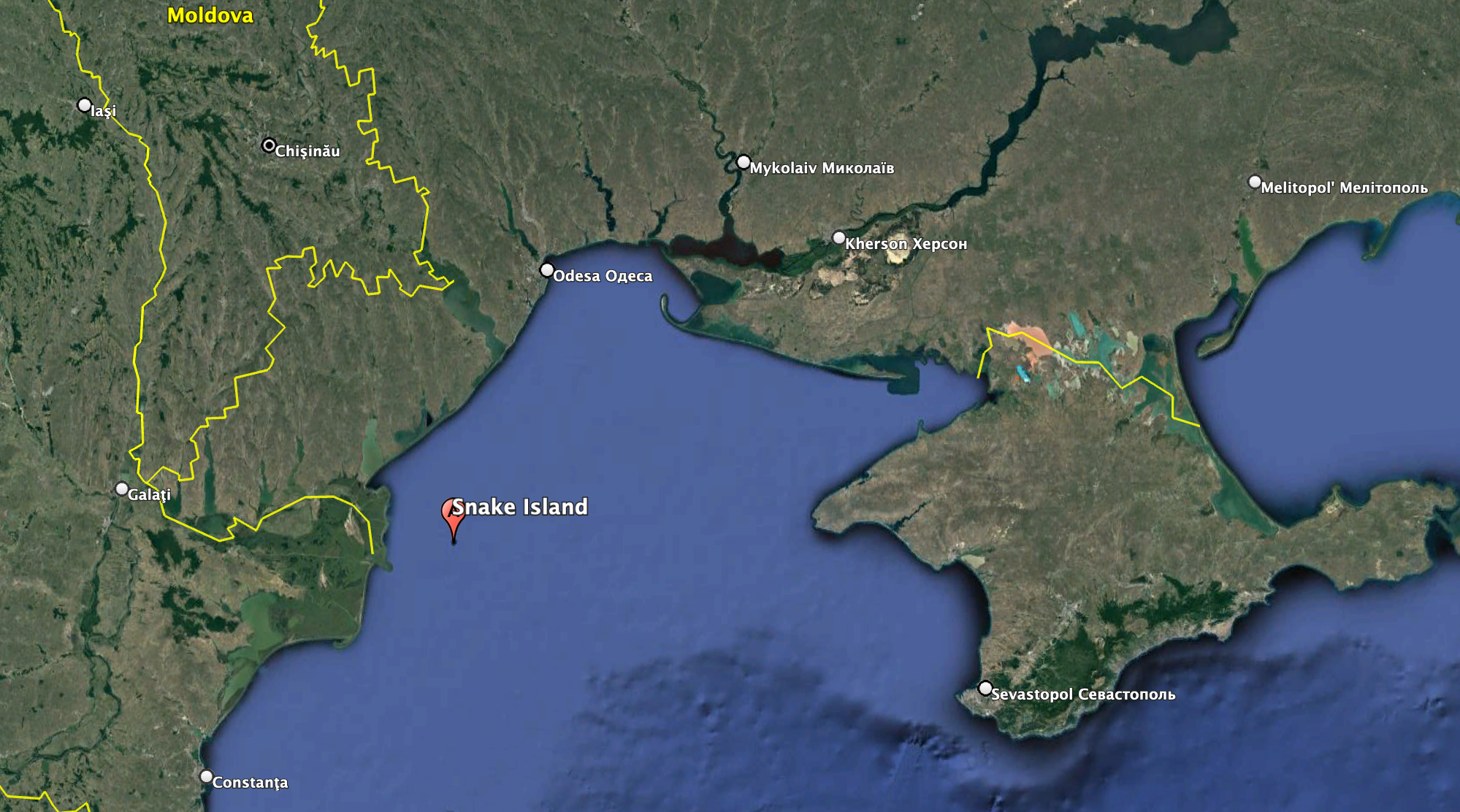 Através de um vídeo, o comandante em chefe das Forças Armadas da Ucrânia alega que um drone TB2 explodiu dois barcos do projeto 03160 (código "Raptor") perto da Ilha Zmiinyi da Ucrânia, ou Ilha da Serpente, no oeste do Mar Negro e cerca de 20 km da costa da Ucrânia.
?????????????????? ?? ??????? ??????? ??????? ????????:

???????? ?? ???????? ???? ??????? ??????? ???? ??????? ??? ????????? ?????? ???? ??????.

?????? #?????????.
????? ?? ????????!?? pic.twitter.com/3wxlwjDtdx

— Defence of Ukraine (@DefenceU) May 2, 2022
Os barcos de patrulha do projeto 03160 "Raptor" foram desenvolvidos pelo escritório de design do JSC Leningrad Shipyard Pella sob as instruções da Marinha Russa. Os barcos são projetados para patrulhamento e transferência de tropas na zona costeira dos mares, estreitos e estuários fluviais durante o dia e à noite a uma distância máxima de até 100 milhas da base.
Opening part of extended video geolocated to Snake Island @geoconfirmed @hisutton @vcdgf555 @oryxspioenkop pic.twitter.com/mYcPmCF0c5

— Mike Yeo ??? (@TheBaseLeg) May 2, 2022
Os barcos da classe Raptor também podem ser usados para transportar prontamente até 20 fuzileiros navais, interceptar e deter pequenos alvos e realizar operações de busca e salvamento nas áreas de seu patrulhamento.
***BREAKING***

Credible drone imagery shows #Ukrainian forces hitting two #Russian Navy Russian Navy Raptor (or BK-16/18 assault boats – all like Swedish CB-90).

Possibly linked, two of these were seen heading towards Snake Island / Ukraine on April 27. Might be same pair pic.twitter.com/S6v6qMeWCj

— H I Sutton (@CovertShores) May 2, 2022
O barco de patrulha Projeto 03160 é blindado e equipado com uma estação de armas operada remotamente com uma metralhadora de 14,5 mm e duas metralhadoras Pecheneg de 7,62 mm em suportes. O barco tem 16,9 metros de comprimento e 4,1 metros de largura e tem três tripulantes. Pode desenvolver uma velocidade de até 50 nós.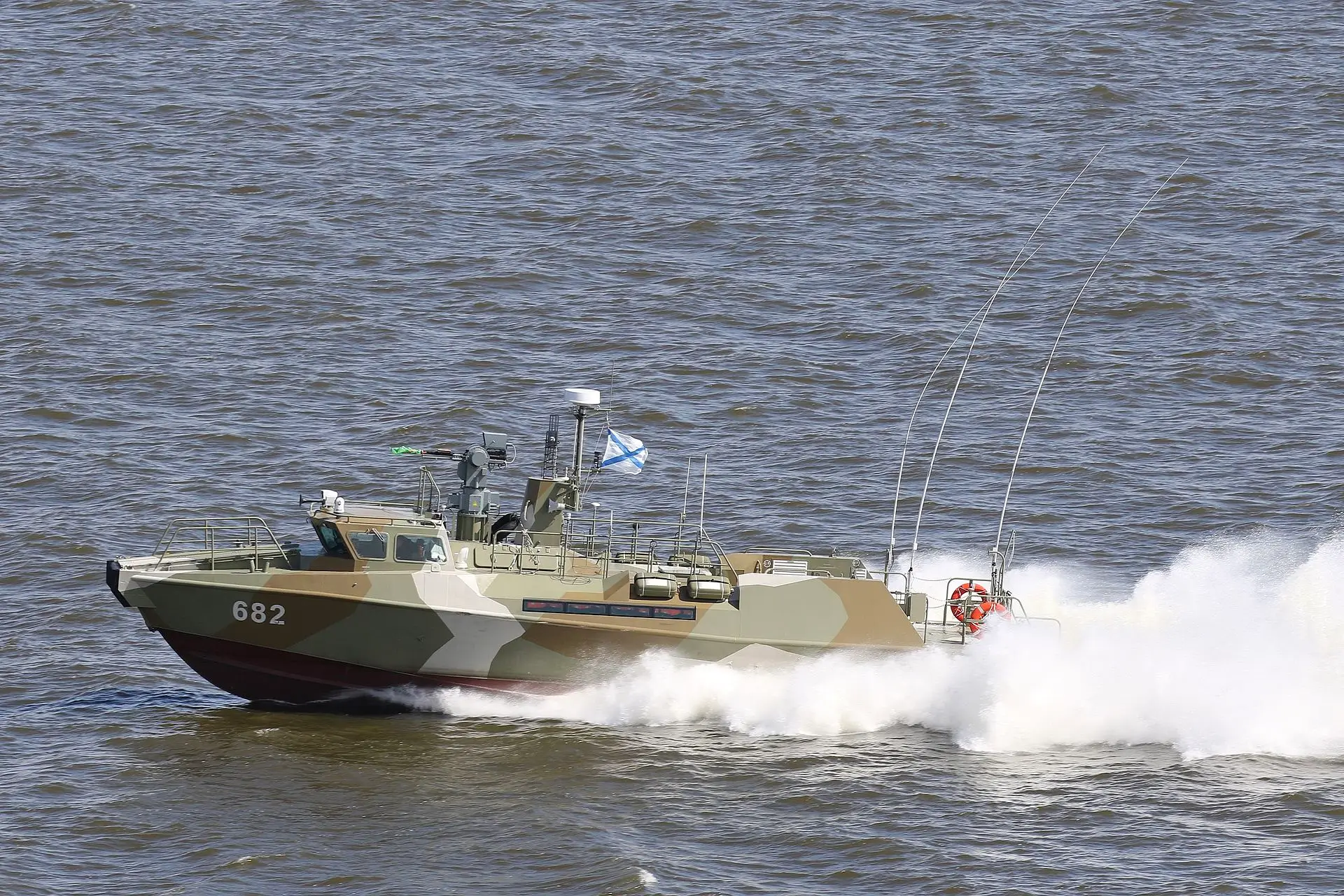 O drone TB2 já é uma espécie de arma de assinatura da guerra na Ucrânia, sua proeminência sustentada por uma determinada campanha de propaganda. O vídeo que mostra o desaparecimento dos barcos parece corresponder ao coletado pelos sensores eletro-ópticos do TB2. Embora não haja verificação independente do uso de TB2s neste incidente, é difícil ver quais outras plataformas podem ter sido responsáveis.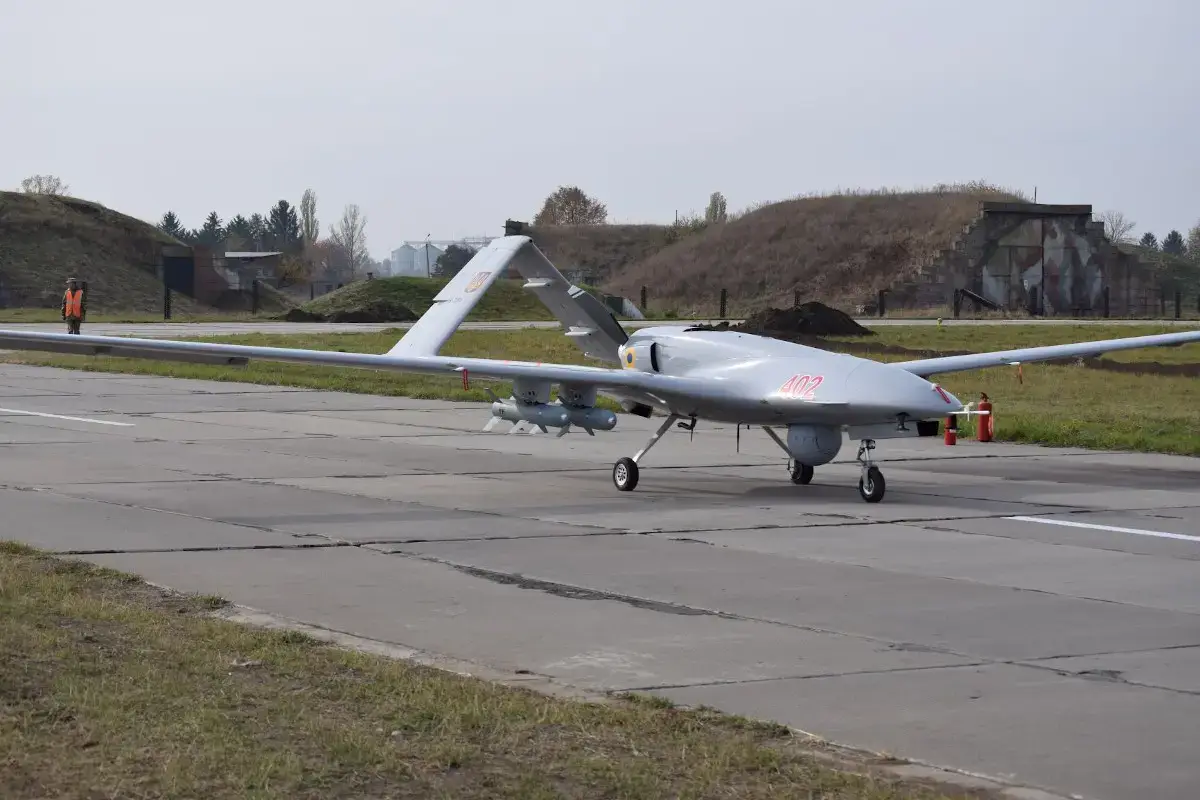 O drone TB2 é tipicamente armado com a série de pequenas bombas guiadas a laser MAM fabricada na Turquia, exemplos dos quais são vistos sob as asas do TB2 no vídeo divulgado pelos militares ucranianos, embora isso seja muito provável que seja filmagem de arquivo, em vez de ter sido tirada durante o curso da missão. Abaixo uma versão estendida do vídeo.
The Clash Report channel (likely linked to the Turkish government) posted a longer video of the TB2 strikes on the two Raptor fast-attack craft near Snake Island this morning. https://t.co/pJ8LhFAtE5 pic.twitter.com/moZgFIcW8i

— Rob Lee (@RALee85) May 2, 2022
Não houve reação imediata de Moscou à reclamação.