No dia 10 de maio, um piloto de um Cessna 208 Grand Caravan voando para a Flórida vindo das Bahamas disse a seus dois passageiros que não estava se sentindo bem. Ele então caiu contra os controles, colocando a aeronave em queda livre e curva acentuada. Os passageiros não tinham experiência de voo, e o que se desenrolou depois foi realmente notável graças a uma equipe de controladores de tráfego aéreo.
Após o piloto simplesmente 'apagar", um dos passageiros entrou em ação. Ele tirou a aeronave da queda e ligou para Fort Pierce Tower no Aeroporto Internacional Treasure Coast em Fort Pierce, Flórida, para informar que o piloto estava incapacitado e que não tinha experiência de voo.
"I have no idea how to fly the airplane." Pilot of small plane passes out while flying off the coast of Florida. Passenger, who had never piloted a plane before, successfully lands it after air traffic controller Robert Morgan talks him through the procedure. pic.twitter.com/vDxWSgsPvz

— Mike Sington (@MikeSington) May 11, 2022
"Estou com uma situação séria aqui… o piloto está inconsciente… e não tenho ideia de como pilotar o avião.", conforme áudio da chamada de rádio.
O controlador Christopher "Chip" Flores em Fort Pierce Tower recebeu a ligação de rádio e perguntou ao passageiro a localização do avião.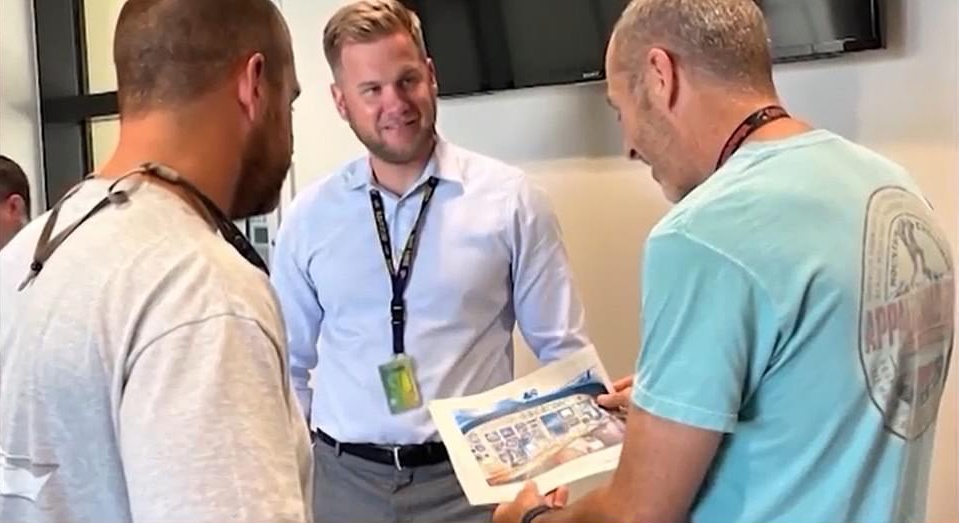 O passageiro não sabia onde estava a aeronave. Com a ajuda do supervisor operacional Justin Boyle, Flores instruiu calmamente o homem a voar em frente e iniciar uma descida gradual, dando tempo para o controle de tráfego aéreo localizar a aeronave. Joshua Somers, supervisor de operações das instalações de controle de tráfego aéreo de Palm Beach, apressou-se a fornecer ajuda para rastreá-lo. O avião foi identificado como estando a aproximadamente 20 milhas do Aeroporto de Boca Raton sobre o Oceano Atlântico.
Flores aconselhou o passageiro a mudar sua frequência de rádio para o controle de tráfego aéreo de Palm Beach, mas o passageiro não sabia como mudar as frequências. Assim, rádios básicos de emergência foram usados para falar com o passageiro. Flores assegurou ao passageiro que um controlador da instalação de tráfego aéreo de Palm Beach o ajudaria.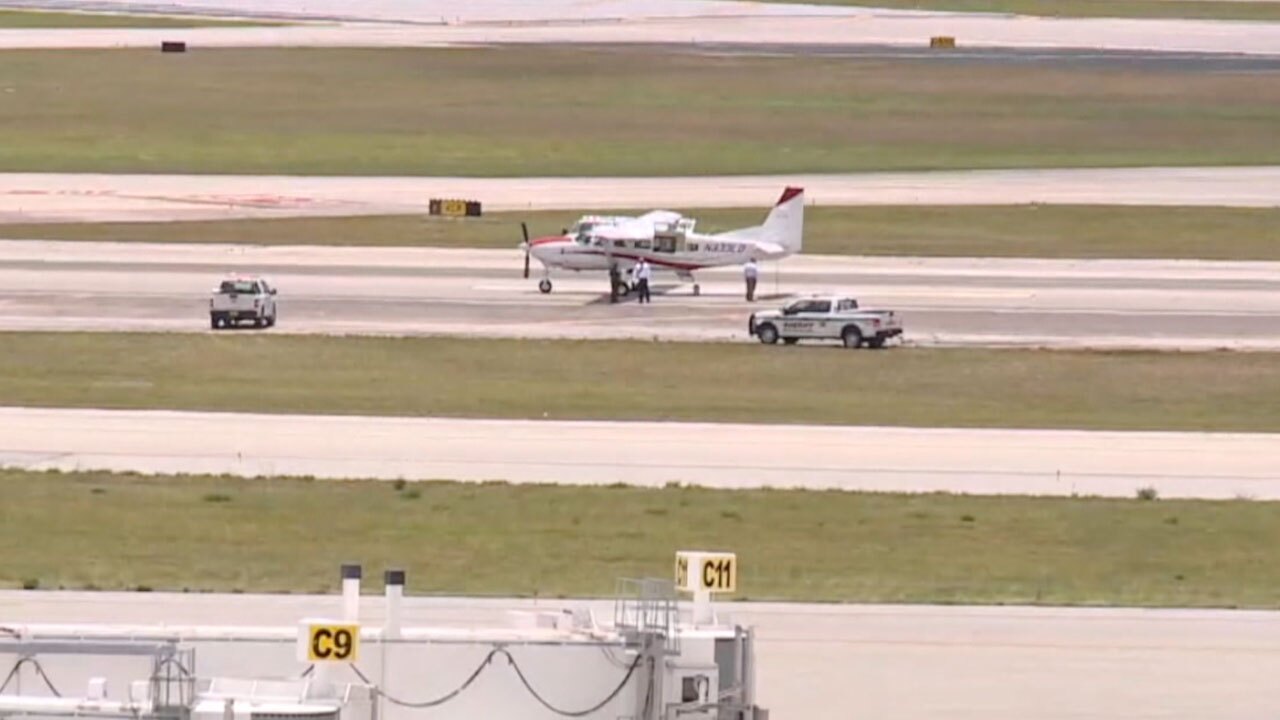 Era por volta do meio-dia de terça-feira quando Robert Morgan, um controlador de tráfego aéreo do Aeroporto Internacional de Palm Beach, na Flórida, estava do lado de fora da torre lendo um livro no intervalo quando seu colega de trabalho Gregory Battani gritou: "Há um passageiro voando em um avião que não é piloto e o piloto está incapacitado, então eles disseram que você precisa ajudá-los a tentar pousar o avião."
Ele era o homem para o trabalho. Além de seus 20 anos na torre de controle, ele também é instrutor de voo com cerca de 1.200 horas de experiência.
"Eu sabia que o avião estava voando como qualquer outro avião, só sabia que tinha que mantê-lo calmo, apontar a pista e dizer a ele como reduzir a potência para que ele pudesse descer para pousar", disse Morgan.
Ele nunca havia pilotado o modelo específico, um Cessna Grand Caravan, então usou uma foto da cabine para entender os detalhes com os quais o novato estava trabalhando.
"Eu disse, 'Tudo bem, nós vamos levá-lo a uma pista, o que você vê agora?' Ele disse que estava passando pela costa perto de Boca", disse Morgan.
? NEW VIDEO: Watch the intense moments as a passenger lands a plane after the pilot was "incoherent." Hear how the air traffic controller describes what it was like to talk him through it: https://t.co/W5I7NneRZM pic.twitter.com/GuR0Ws0ntL

— WPBF 25 News (@WPBF25News) May 11, 2022
Toda a equipe de controle de tráfego aéreo da Palm Beach Tower interveio para fornecer apoio. Mark Siviglia, o gerente de operações, interrompeu as partidas no Aeroporto de Palm Beach. Os controladores entraram em contato com as instalações de controle adjacentes para colocar as aeronaves em padrões de espera e esperar atrasos devido à emergência em andamento. Os controladores da torre enviaram equipes de emergência e afastaram veículos e aeronaves da pista para se preparar para a tentativa de pouso do passageiro.
"Nós nunca tivemos nada assim… me senti como se estivesse em um filme", disse Morgan. "Todo mundo quis participar e saiu dos escritórios para ajudar de alguma forma."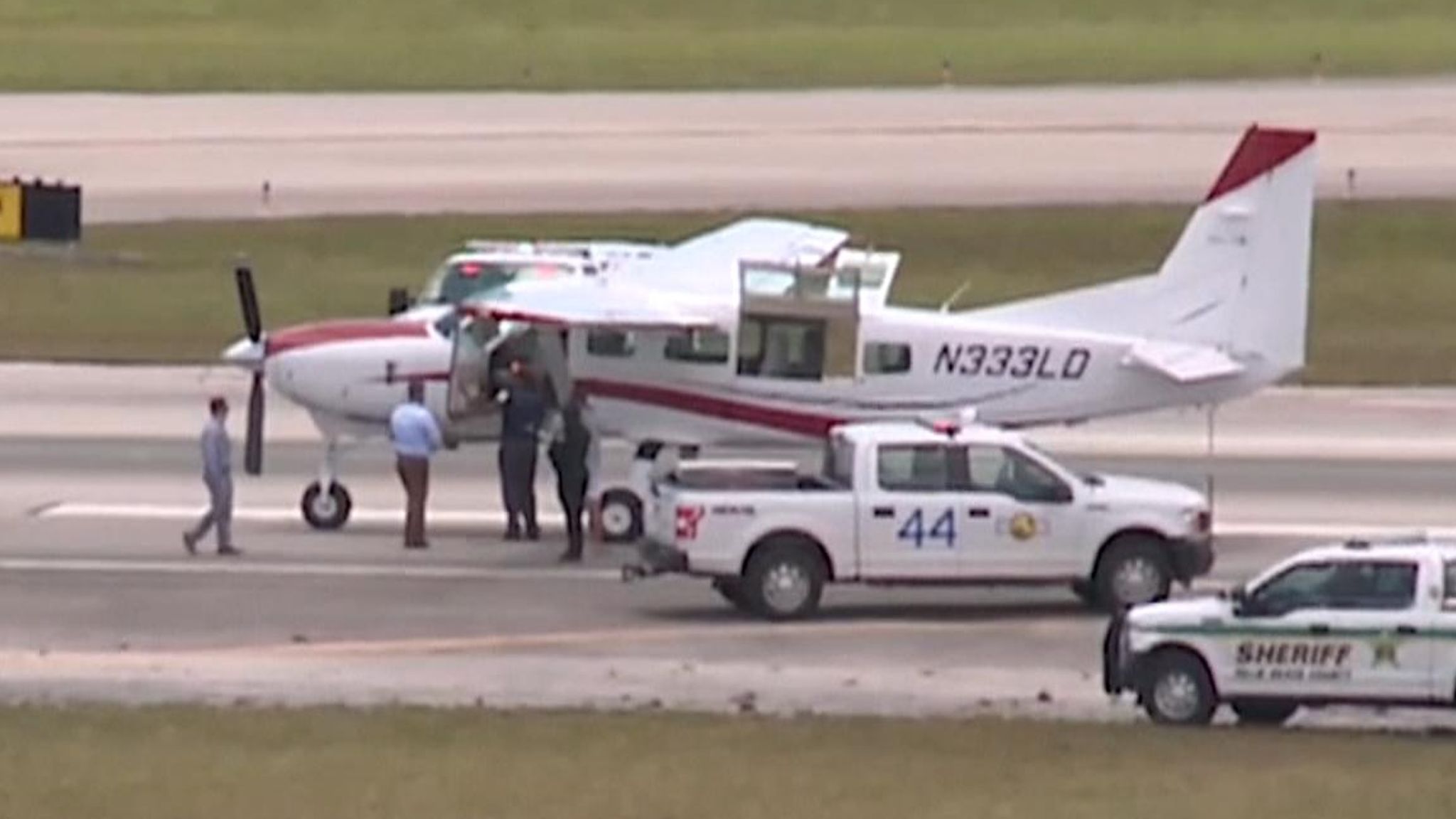 O passageiro inicialmente queria pousar em Boca Raton, mas Morgan o guiou para o Aeroporto Internacional de Palm Beach porque tinha uma pista mais longa, era menos congestionado e tinha cobertura de rádio adequada. Morgan conduziu o passageiro nas curvas, selecionando as configurações de flap necessárias para criar sustentação suficiente em velocidades mais lentas e compensadores (para aliviar a pressão das superfícies de controle durante a extensão do flap) e explicando como pousar. Ele então se certificou de que o passageiro tinha a pista de Palm Beach à vista.
Morgan guiou o passageiro por uma longa e estável aproximação final. Ele descreveu como seria a pista quando o avião descesse. Uma vez que a aeronave estava sobre a pista, Morgan explicou ao passageiro como manter o nariz quase fora do chão até o toque do trem principal.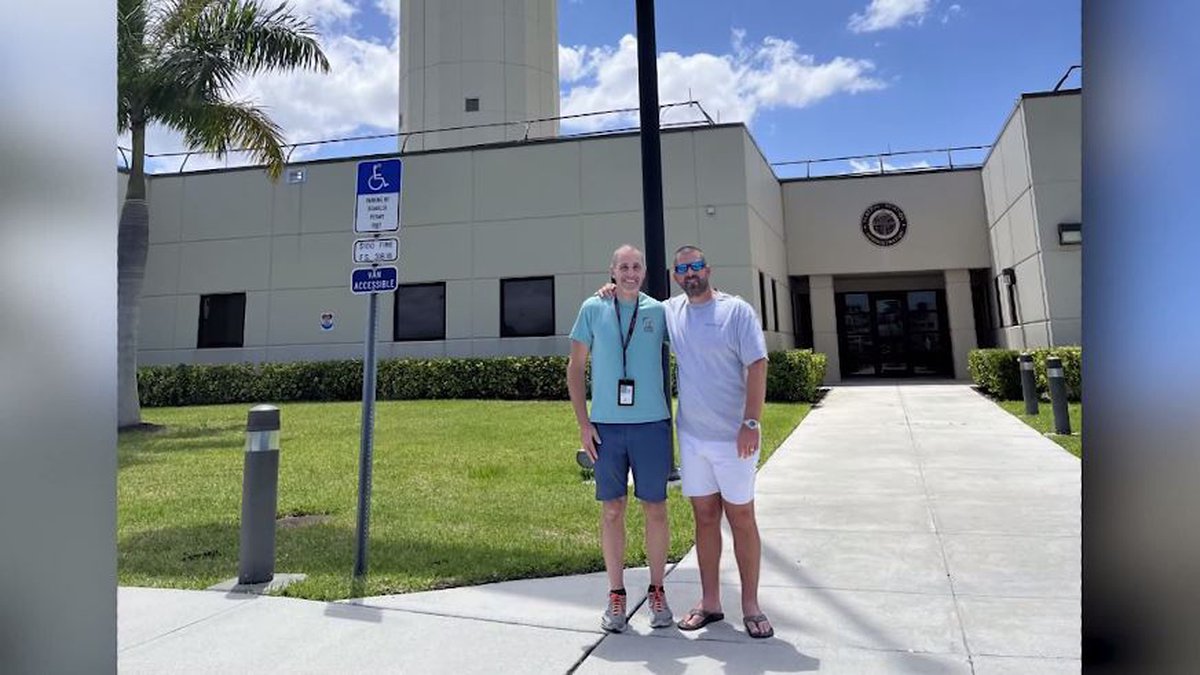 O passageiro não sabia como parar o avião, então o controlador instruiu o piloto a frear e ajustar as alavancas do motor. A aeronave pousou com sucesso às 12h27 (horário local). Os socorristas estavam lá para ajudar com o piloto original. Nenhum dos passageiros teve ferimentos.
"Antes que eu percebesse, ele disse: 'Estou no chão, como faço para desligar isso?'"
Juntos, Morgan e o passageiro conseguiram o impossível. Eles se encontraram na pista e se abraçaram.
"Foi muito bom ajudar alguém e ele me disse que mal podia esperar para chegar em casa e abraçar sua esposa grávida", disse Morgan.
A FAA informou que está investigando o incidente.