A espaçonave chinesa de carga Tianzhou-3 foi lançada em 20 de setembro de 2021, transportando equipamento especial para a nova Estação Espacial Chinesa (CSS).
O foguete Long March-7 transportando a espaçonave de carga Tianzhou-3 foi lançado às 7h10 GMT do Local de Lançamento Espacial de Wenchang em Hainan, informou a mídia estatal chinesa. Após cerca de sete horas de voo, a espaçonave de carga Tianzhou-3 atracou com o novo módulo principal Tianhe da CSS.
China is preparing to launch the Tianzhou-3 cargo spacecraft, which is expected to dock with the space station core module Tianhe. #GLOBALink pic.twitter.com/xdBjcrhxpt

— libijian??? (@libijian2) September 16, 2021
O Tianzhou-3 totalmente cheio entregou comida, água, suprimentos de combustível e trajes espaciais adicionais para os astronautas que visitarão a CSS no futuro. A nave de carga Tianzhou-3 pode transportar cerca de seis toneladas de suprimentos.
Foi a quarta das 11 missões necessárias para terminar a CSS. A nova estação espacial, chamada Tiangong, é um grande projeto do ambicioso programa espacial do país e deve estar totalmente operacional em 2022.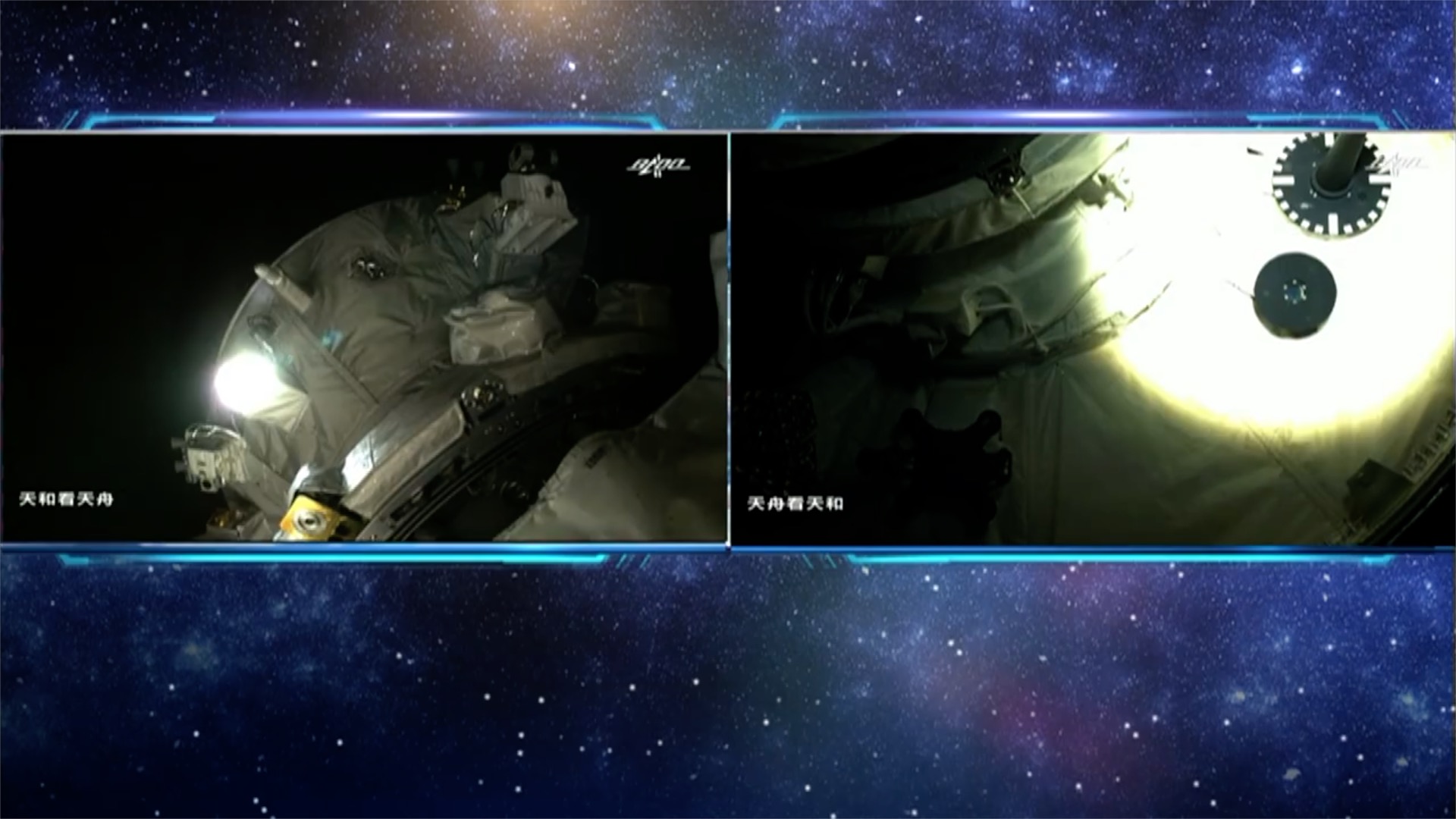 A China começou a lançar as bases para o lançamento da CSS há uma década. Em setembro de 2011, o país lançou um protótipo de estação espacial chamada Tiangong-1 para continuar melhorando suas habilidades de voo espacial humano e testar as tecnologias necessárias para montar uma grande estação espacial em órbita baixa da Terra.