Uma operação militar ucraniana supostamente envolvendo dois helicópteros de ataque Mi-24 atingiu um depósito de combustível na cidade russa de Belgorod.
O Kremlin disse que o ataque oferece "um tom desfavorável para as negociações de paz com Kiev".
Multiple Government Officials in the Belgorod Region of Western Russia are Stating that this morning 2 Ukrainian Mil Mi-24 "HIND" Attack Helicopters entered Russian Airspace and Fired Missiles on the Industrial Center of the City destroying an Oil Depot and many other Buildings. pic.twitter.com/wRrGl6QUxp

— OSINTdefender (@sentdefender) April 1, 2022
O ministro das Relações Exteriores da Ucrânia, Dmytro Kuleba, disse que não poderia confirmar ou negar relatos de envolvimento ucraniano no ataque, pois não tinha informações militares.
#BREAKING: New video showing two Ukrainian likely Mi-24 Hind attack helicopters striking Belgorod city oil depot with air-ground rockets pic.twitter.com/yOBV07WBkY

— ELINT News (@ELINTNews) April 1, 2022
O ataque na sexta-feira, em uma cidade russa a apenas 40 quilômetros ao norte da fronteira com a Ucrânia, seria o primeiro ataque ucraniano registrado em território russo desde o início da invasão russa da Ucrânia em 24 de fevereiro.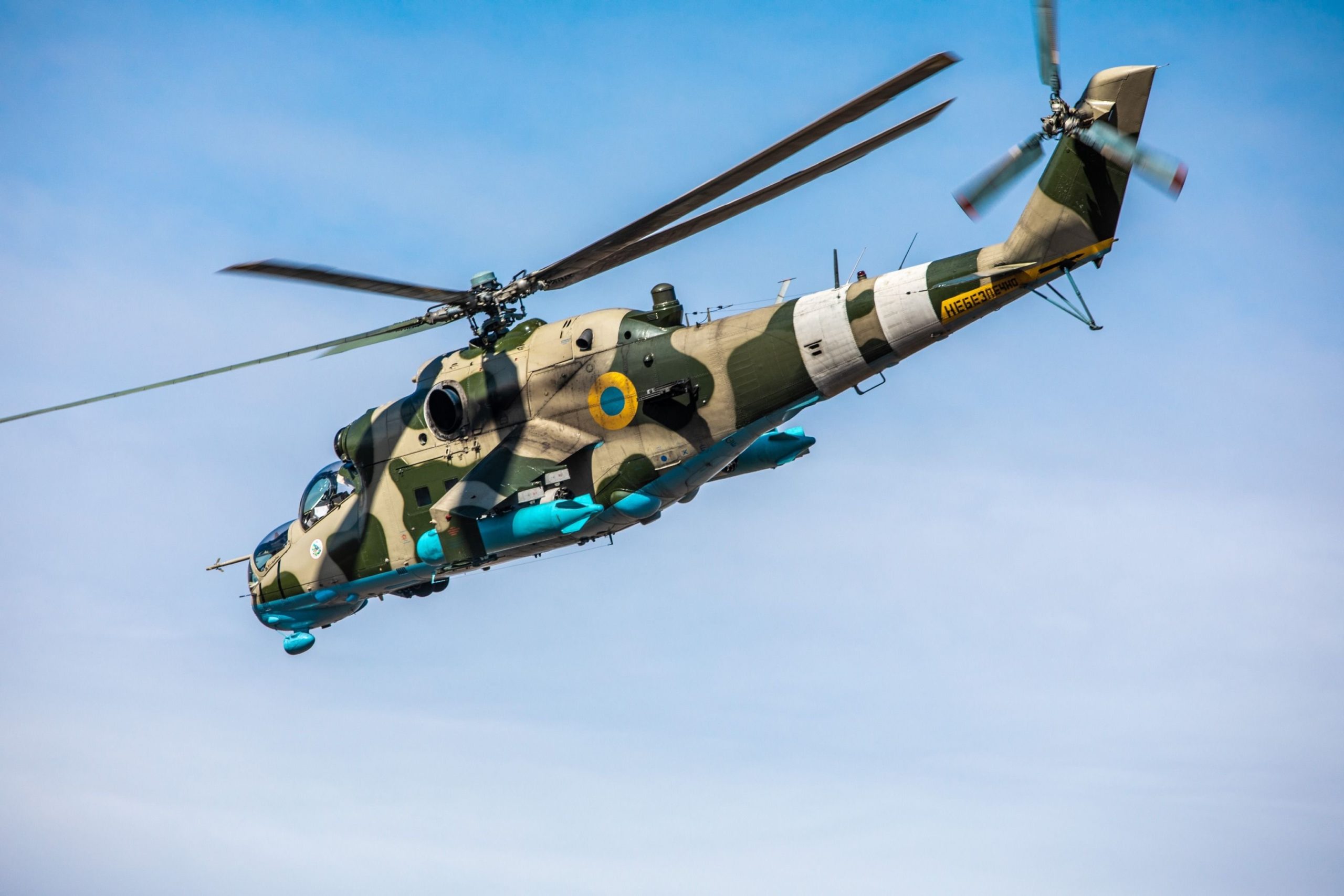 Segundo relatos, os helicópteros ucranianos realizaram uma operação de voo de baixa altitude antes de implantar o que se acredita ser foguetes S-8 no depósito de combustível. O governador russo da região de Belgorod, Vyacheslav Gladkov, disse que o ataque feriu dois trabalhadores, acrescentando que algumas áreas estão sendo evacuadas.
#BREAKING: Second CCTV video of the reported Ukrainian helicopter attack looks like rockets from Mi-24(s) striking the fuel facility inside Belgorod, Russia, across the border from Ukraine pic.twitter.com/jynTzkx0oq

— ELINT News (@ELINTNews) April 1, 2022
Imagens de vídeo supostamente mostrando o ataque surgiram online, mostrando disparos de foguetes e explosões subsequentes, aparentemente como resultado dos ataques de foguetes.
Video reportedly of the two Ukrainian Mi-24 helicopters that took part in the attack on the oil facility in Belgorod. https://t.co/Ue5sVJPPZ8 pic.twitter.com/NRpEAHcc4B

— Rob Lee (@RALee85) April 1, 2022
Falando a repórteres em uma teleconferência, o porta-voz do Kremlin, Dmitry Peskov, disse que o presidente Vladimir Putin foi informado sobre o incidente. Peskov disse que o ataque pode comprometer as negociações de paz de Moscou com Kiev.
Another video of the fire in Belgorod. 2/ pic.twitter.com/4hKK4JLzVw

— Rob Lee (@RALee85) April 1, 2022
"É claro que isso não pode ser percebido como uma criação de condições confortáveis para continuar as negociações", disse Peskov, acrescentando que tudo está sendo feito para evitar interrupções no fornecimento de combustível na cidade.
Em comentários separados, o ministro da Energia, Nikolai Shulginov, disse que o incidente não afetaria o abastecimento de combustível da região ou os preços para os consumidores.