Uma aeronave Douglas DC-3 convertida com motores turboélices acabou saindo da pista durante o pouso na pista de terra de San Felipe, na Colômbia.
O acidente aconteceu na sexta-feira, 8 de abril. Envolveu um voo doméstico da Aliansa na Colômbia, partindo do Aeroporto Inírida-César Gaviria Trujillo (SKPD). Seu destino era o Aeroporto de San Felipe (SKFP), que é uma pista não pavimentada. De acordo com a imprensa local, o voo pousou à tarde. O DC-3TP e sua tripulação estavam realizando um voo fretado.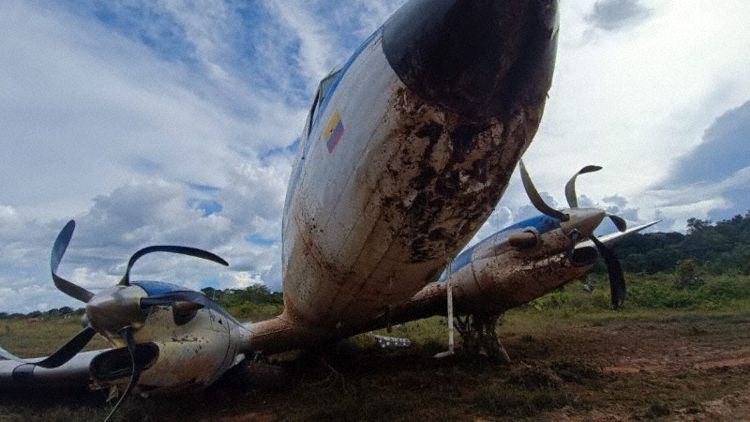 O antigo DC-3 tocou na pista de terra de San Felipe e a aeronave virou para a esquerda da pista e parou com o suporte direito do trem principal colapsado e as hélices danificadas. Um vídeo do evento mostra que após o pouso. O comandante disse mais tarde que acreditava que o pneu principal esquerdo tinha um furo. Depois disso, ele não conseguiu manter o controle direcional.
A DC-3T, #Colombia registration HK-5016 (C/N 25546), operated by Aliansa, sustained damages after veering off the runway shortly after landing at the San Felipe airfield, in Guainía. All on board are safe. The mishap occurred on 08APR22. (We reported it as a BT-67 earlier.) pic.twitter.com/X5AyHh07X9

— The Latin American Aviation Historical Society (@The_LAAHS) April 9, 2022
O GRIAA, o ramo de investigações de acidentes da reguladora de aviação da Colômbia, está investigando o acidente.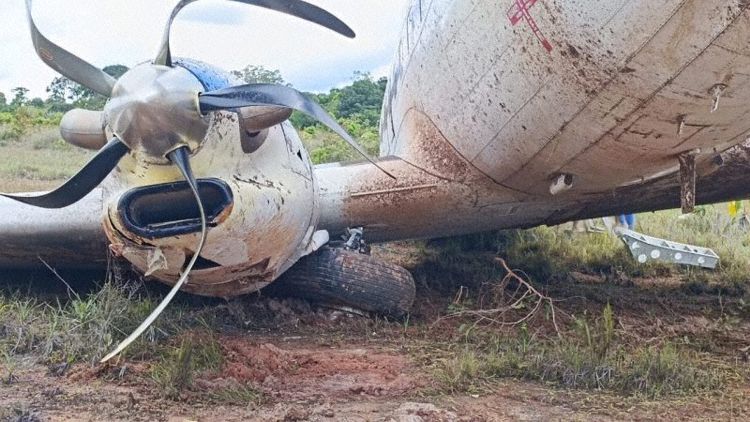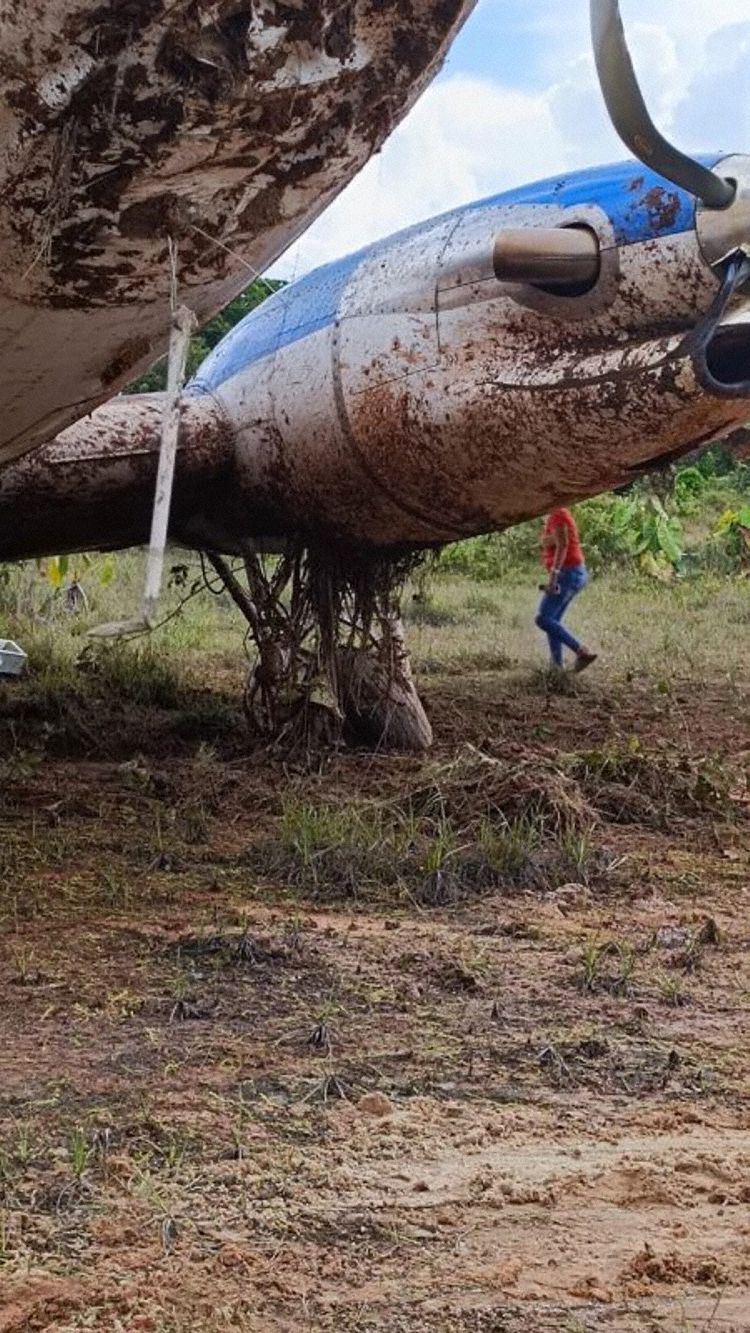 O Douglas DC-3TP, registro HK-5016, da Aliansa Aerolíneas Andinas tinha com 6 pessoas a bordo, sendo que ninguém ficou ferido. Antes deste acidente do DC-3TP da Aliansa, o mesmo aeroporto foi palco de outro acidente muito semelhante, em 2018. Este também foi um furo de pneu, fazendo com que um DC-3 desviasse para a esquerda e para fora da pista.
Aliansa Douglas DC-3 (HK-5016, built 1943) was damaged when it ran off the unpaved runway while landing at San Felipe Airfield (SCSF), Guaínia, Colombia. No one was injured. @MIDIARIOINTL @The_LAAHS pic.twitter.com/N65je6Yk5A

— JACDEC (@JacdecNew) April 9, 2022
A aeronave do acidente foi originalmente fabricada em 31 de julho de 1944, como o C-47A-DK Skytrain "C/N 14101/25546" e serviu pela primeira vez na Força Aérea dos EUA como s/n 43-48285 e depois na Força Aérea Francesa como F-BTDE.
Mais tarde, foi entregue em 27 de novembro de 1972 à Força Aérea Iugoslava em Zagreb, registrada como YU-ABV, e depois à Força Aérea Sul-Africana no dia 12 de abril de 1980.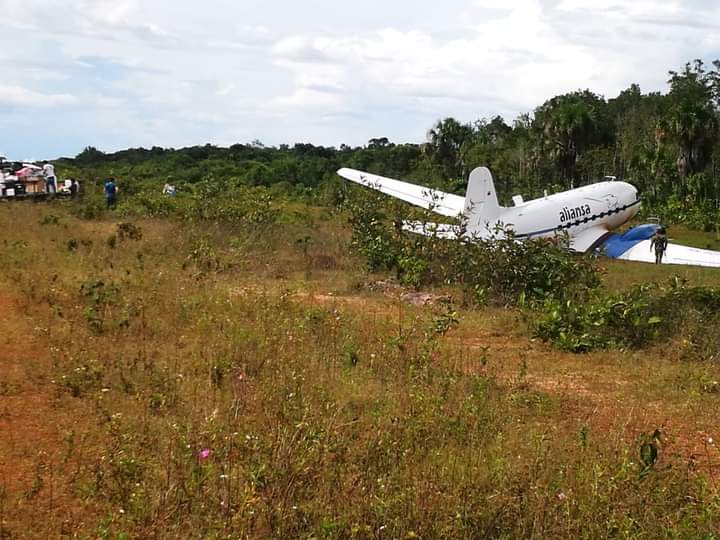 Na África do Sul a aeronave passou por conversão para um BSAS C-47TP Turbo Dakota. Esta era uma variante licenciada do Schafer/AMI DC-3-65TP, comercializado pela Aero Modifications nos Estados Unidos. A aeronave então entrou em serviço comercial como um DC-3TP, com a Dodson Aviation da África do Sul, antes de chegar à Colômbia e a Aliansa.
A Aliansa tinha apenas este DC-3TP, sendo o restante de sua frota composta por três DC-3 com motores de pistão radial.