Durante o início da tarde de quarta-feira, 13 de abril, uma aeronave DC-3TP da Polícia Nacional Colombiana sofreu um acidente durante o pouso no Aeroporto de Vanguardia em Villavicencio, na região de Meta, na Colômbia. Um vídeo na torre de controle registrou o acidente.
De acordo com o vídeo que circula nas redes sociais, a aeronave chegava para pouso e vendo que não ia conseguir parar no final da pista, o piloto decidiu arremeter. Sem força suficiente a aeronave acabou virando para esquerda, possivelmente por causa de uma rajada de vento, colidindo com arbustos que acabaram amortecendo o impacto no momento do acidente.
#ATENCION Estas son las imágenes en las que un avión de la Policía tuvo que aterrizar de emergencia en Villavicencio por una emergencia. Hay heridos pero no víctimas mortales. @lafm. pic.twitter.com/hcFV3APCHC

— Santiago Ángel (@santiagoangelp) April 13, 2022
Embora as causas não tenham sido determinadas, as primeiras informações falam em falha técnica no momento do pouso.
Policia Nacional Douglas BT67 Turbo DC-3 (PNC0257) was badly damaged in a landing accident at Villavicencio (SKVV), Colombia. Acc to reports, the acft was caught by gusty winds and veered off the runway. A pilot and one passenger were admitted to a hospital. @ABCAeronautico pic.twitter.com/AWPZkQiLo4

— JACDEC (@JacdecNew) April 13, 2022
Dentro da aeronave estavam 14 ocupantes, entre os quais o piloto (major da polícia), que teve ferimentos graves, o copiloto, dois técnicos e dez passageiros uniformizados, que saíram ilesos do acidente, segundo o coronel José James Roa Castañeda , vice-diretor da Polícia Antinarcóticos. No entanto, a tripulação está sendo avaliada nos centros de saúde.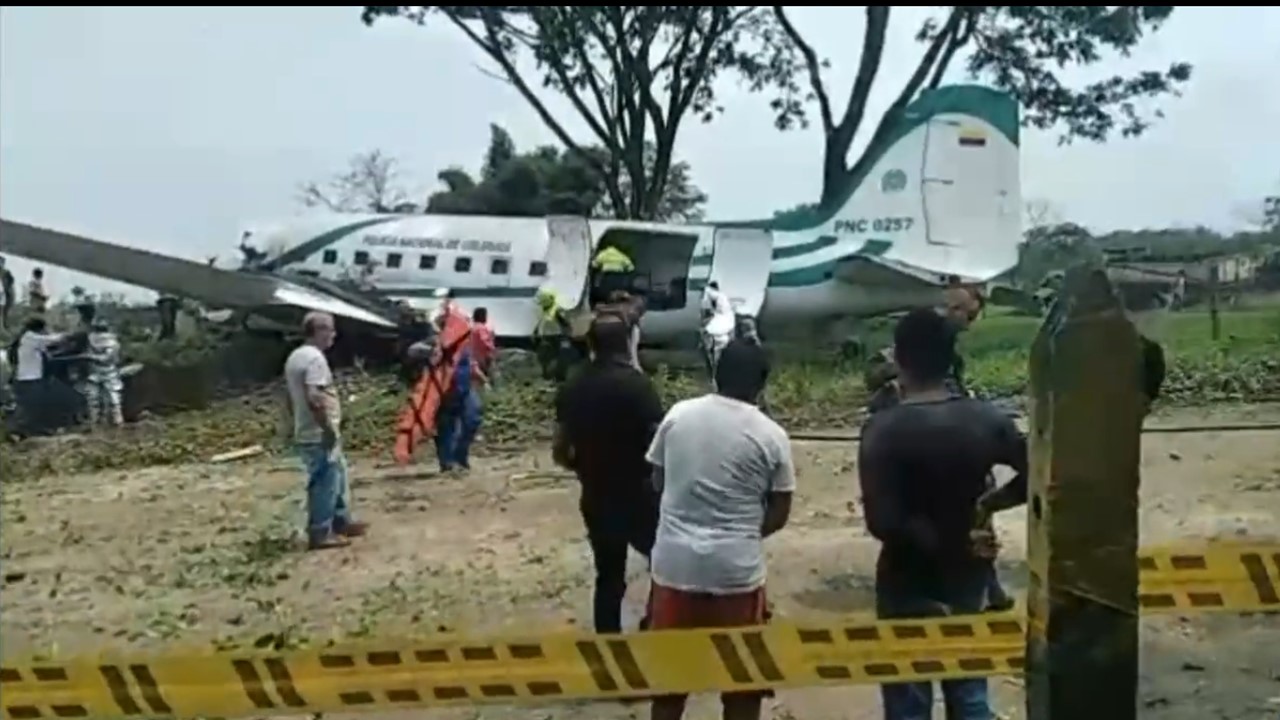 O avião ia de Florencia, Caquetá, a Bogotá, mas antes fez uma escala em Villavicencio para pegar policiais. Devido à emergência que ocorreu às 13h03. O aeroporto de La Vanguardia teve que fechar as operações por 10 minutos, mas já voltou ao normal.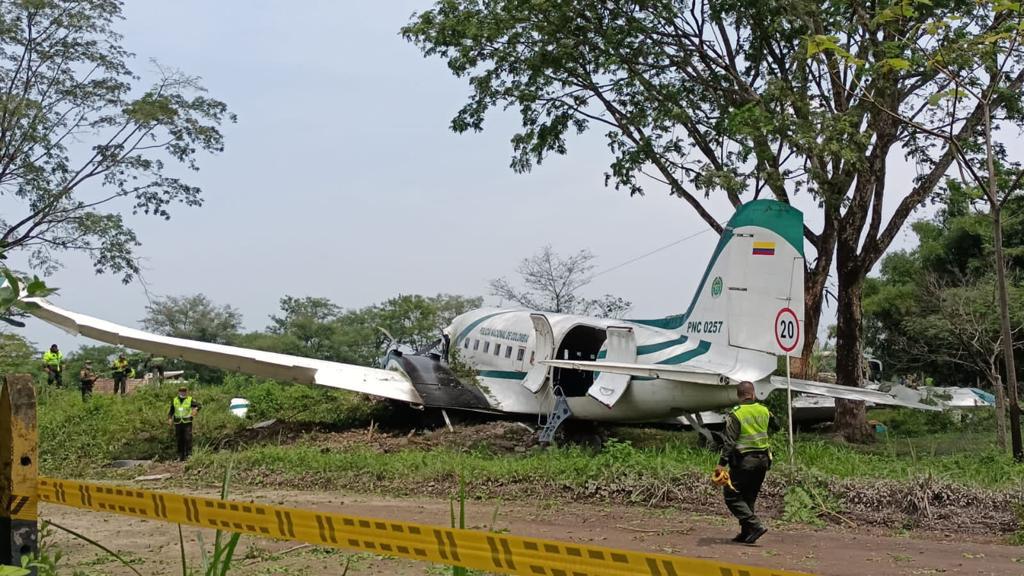 A investigação do acidente está a cargo da Polícia Nacional Colombiana, junto de autoridades de aviação do país.