Em 27 de março de 1999, quarta noite da Operação Allied Force sobre a Sérvia, um caça furtivo F-117 Nighthawk foi abatido ao retornar à base aérea de Aviano, no norte da Itália, após bombardear um alvo perto de Belgrado.
O tenente-coronel da Força Aérea dos EUA Darrell P. Zelko, um veterano da Guerra do Golfo de 1991, estava pilotando o avião furtivo pertencente a 49ª Ala de Caça, implantado na Itália da Base Aérea de Holloman, Novo México, com o indicativo de rádio "Vega 31 " quando foi atingido pela defesa aérea sérvia perto de Novi Sad.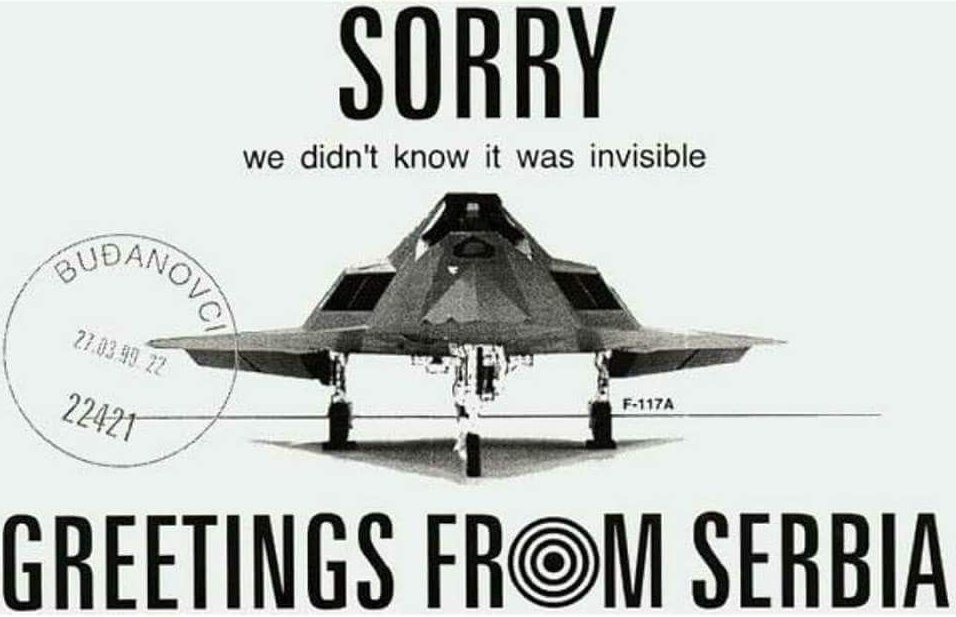 Zelko estava voando em sua terceira surtida e estava saindo da área-alvo quando seu até então "invencível" F-117 quando foi atingido, forçando-o a ejetar para trás das linhas inimigas.
Uma unidade CSAR (Combat Search and Rescue), composta por um MH-53J e MH-60, decolaram imediatamente para o resgate e, dentro de 5 horas após serem acionados, militares do AFSOC (Comando de Operações Especiais da Força Aérea), coordenados por um E-3 AWACS e apoiados por várias plataformas especializadas, incluindo um EC-130E e um A-10 na função "Sandy", resgataram o piloto do F-117 antes das forças inimigas localizassem o piloto abatido.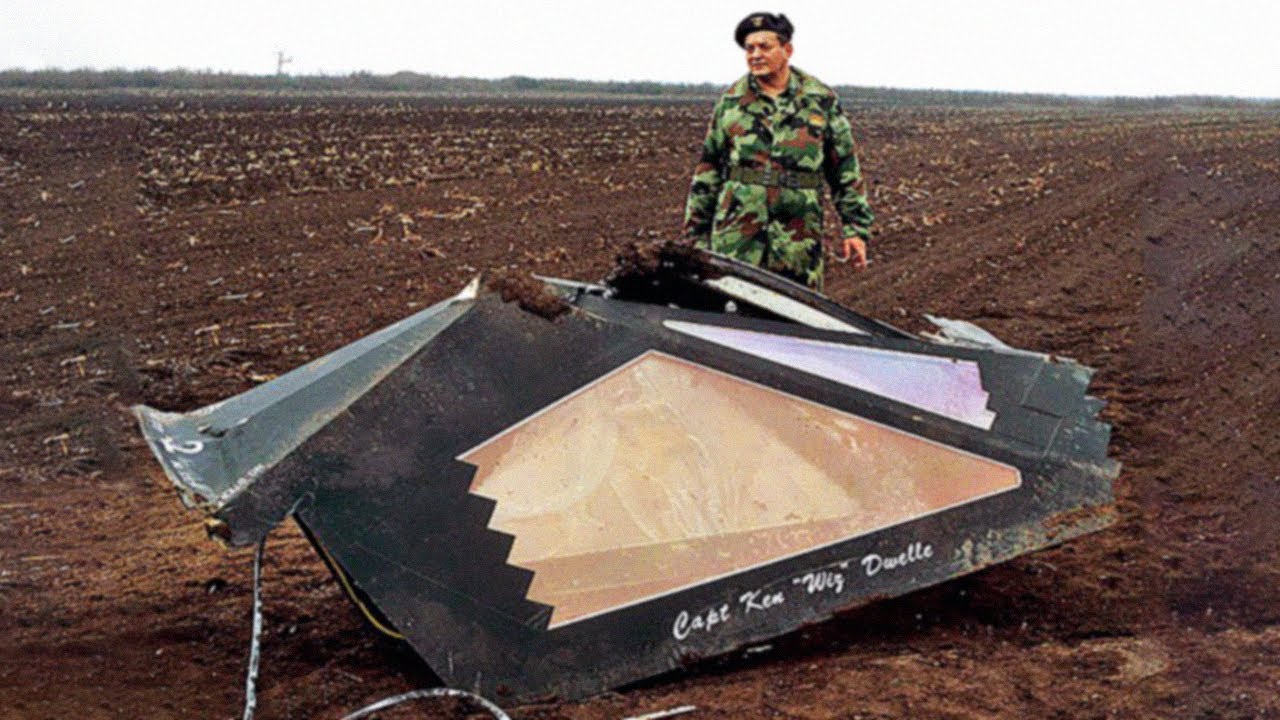 Como a defesa aérea sérvia conseguiu atingir o primeiro e único abate em um avião furtivo ainda gera muito debate.
De acordo com os sérvios, os operadores de defesa aérea de Belgrado descobriram que podiam detectar aviões furtivos usando alguns radares soviéticos minimamente modificados. Em particular, as modificações envolveram alterações que permitiram que esses sistemas de radar detectassem os aviões furtivos a um alcance relativamente curto quando a aeronave abria as portas do compartimento de armas para lançar bombas de 2.000 libras.
Além disso, os sérvios monitoraram as comunicações de rádio dos EUA e aliados nas frequências UHF e VHF (principalmente não criptografadas – como aconteceu 12 anos depois durante as fases de início da Operação Odyssey Dawn sobre a Líbia ) e também foram capazes de interceptar o ATO (Air Tasking Orders) do avião da OTAN que permitiu colocar baterias antiaéreas em posições próximas aos alvos terrestres.
Além disso, os F-117 seguiam basicamente as mesmas rotas, tornando sua posição previsível.
Em outras palavras: as defesas aéreas sérvias sabiam onde e quando "olhar" para os bombardeiros que chegavam.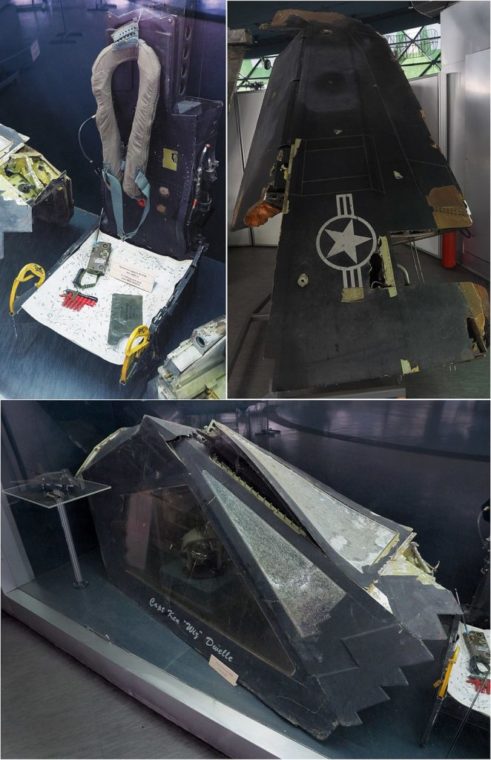 O F-117 serial 82-0806 (cujos restos estão expostos no Museu do Ar de Belgrado) foi abatido pelo 3º Batalhão da 250ª Brigada de Mísseis de Defesa Aérea do Exército da Iugoslávia, com um dos vários mísseis disparados por um S-125 "Neva " ou SA-3 "Goa" (nomenclatura utilizada pela OTAN) a uma distância de cerca de 8 milhas.
De acordo com o sargento Dragan Mati, o soldado posteriormente identificado como o operador que disparou os mísseis, o avião furtivo foi detectado a uma distância de cerca de 50 a 60 quilômetros e o radar do míssil terra-ar foi ligado por não mais de 17 segundos. para evitar que o local seja detectado pela aeronave SEAD (Suppression of Enemy Air Defense) da OTAN.
Algumas peças do 82-0806 derrubadas perto de Novi Sad foram enviadas para a Rússia, para serem usadas no desenvolvimento de tecnologia furtiva e "anti-furtiva".
Confira AQUI a história sobre a posterior amizade entre o piloto do F-117 e o homem que comandava a bateria anti-aérea que abateu ele.
---