Compartilhamos com vocês um vídeo em câmera lenta impressionante do F-22 Raptor filmado a 1000 FPS, apelidado de "Phantom of the Raptor".
O vídeo foi carregado no canal Dustin Farrell no YouTube no dia 27 de outubro de 2021. De acordo com a legenda da postagem, foi filmado em julho de 2020 na Base Conjunta Elmendorf-Richardson em Anchorage, Alasca, durante uma demonstração do F-22 Raptor Demo Team.
O vídeo em câmera lenta, feito com uma Phantom Flex4K a 1000FPS de uma porta aberta de um helicóptero UH-60 "Black Hawk" pairando a cerca de 3.000 pés, mostra cada detalhe da esteira de turbulência deixada pelo caça e seus poderosos motores a jato.
O Maj. Joshua "Cabo" Gunderson da Força Aérea dos EUA estava no comando do F-22 Raptor durante a filmagem espetacular.
No caso, 1000 FPS é considerado câmera superlenta. Em geral, o vídeo em câmera lenta funciona filmando a uma taxa de quadros por segundo (FPS) muito alta e, em seguida, reproduzindo-o em uma taxa muito mais lenta. Isso cria uma sequência dramática em que a ação é desacelerada.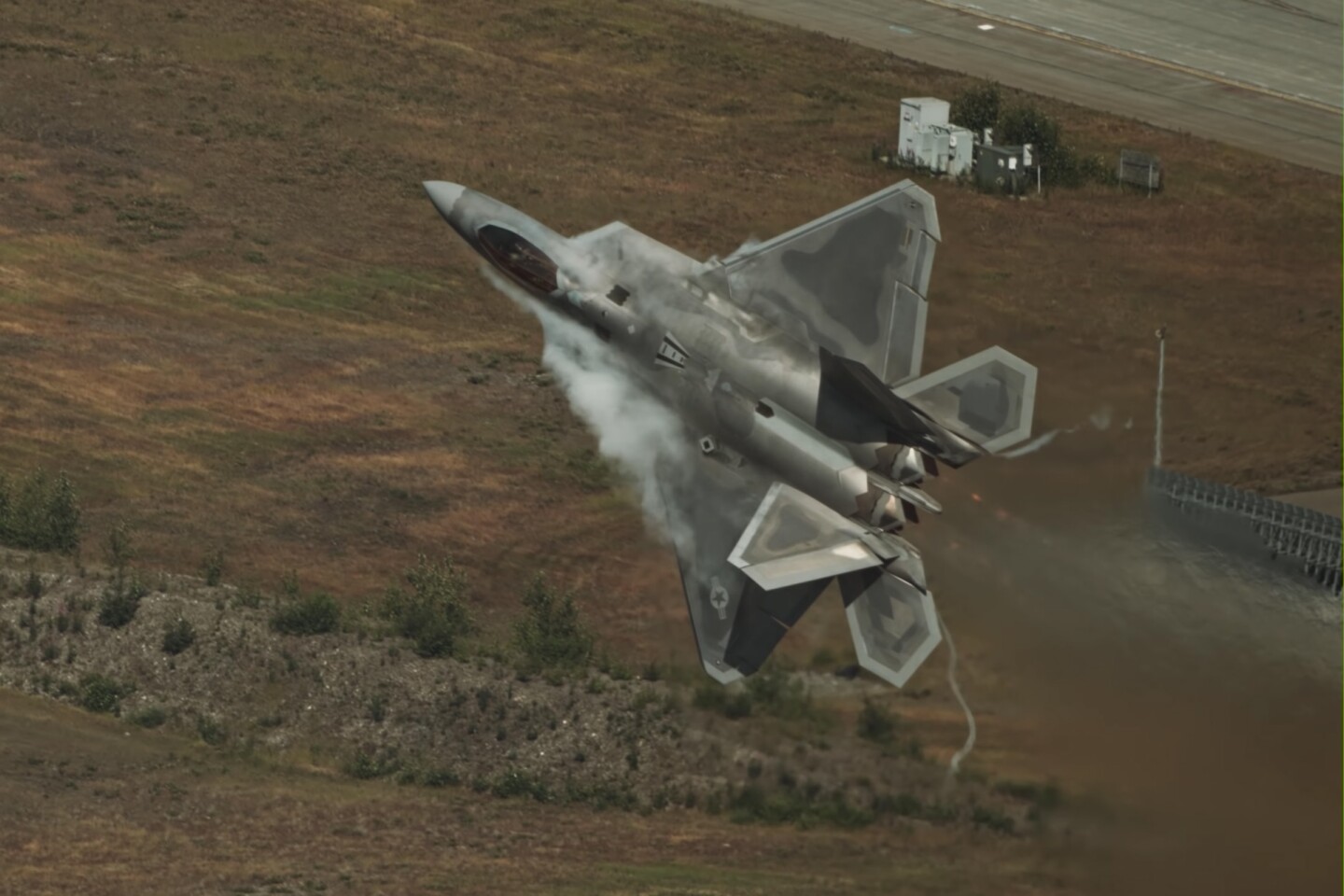 O Lockheed Martin F-22 Raptor é um caça tático stealth stealth de quinta geração, monoposto, bimotor, desenvolvido para a Força Aérea dos Estados Unidos (USAF).