Em um vídeo lançado recentemente, a Força Aérea dos Estados Unidos (USAF) revelou o que pode ser o drone de combate mais importante de sua geração: o RQ-180 "White Bat".
Se o conceito de furtividade foi amplamente explorado nos Estados Unidos para bombardeiros estratégicos como o B-2A Spirit do Northtop ou o F-117 da Lockheed Martin, bem como para caças como o F-22, os primeiros drones colocados em serviço por volta dos anos 2000 tinham que ser sobretudo rústicos e permitir uma boa permanência na área.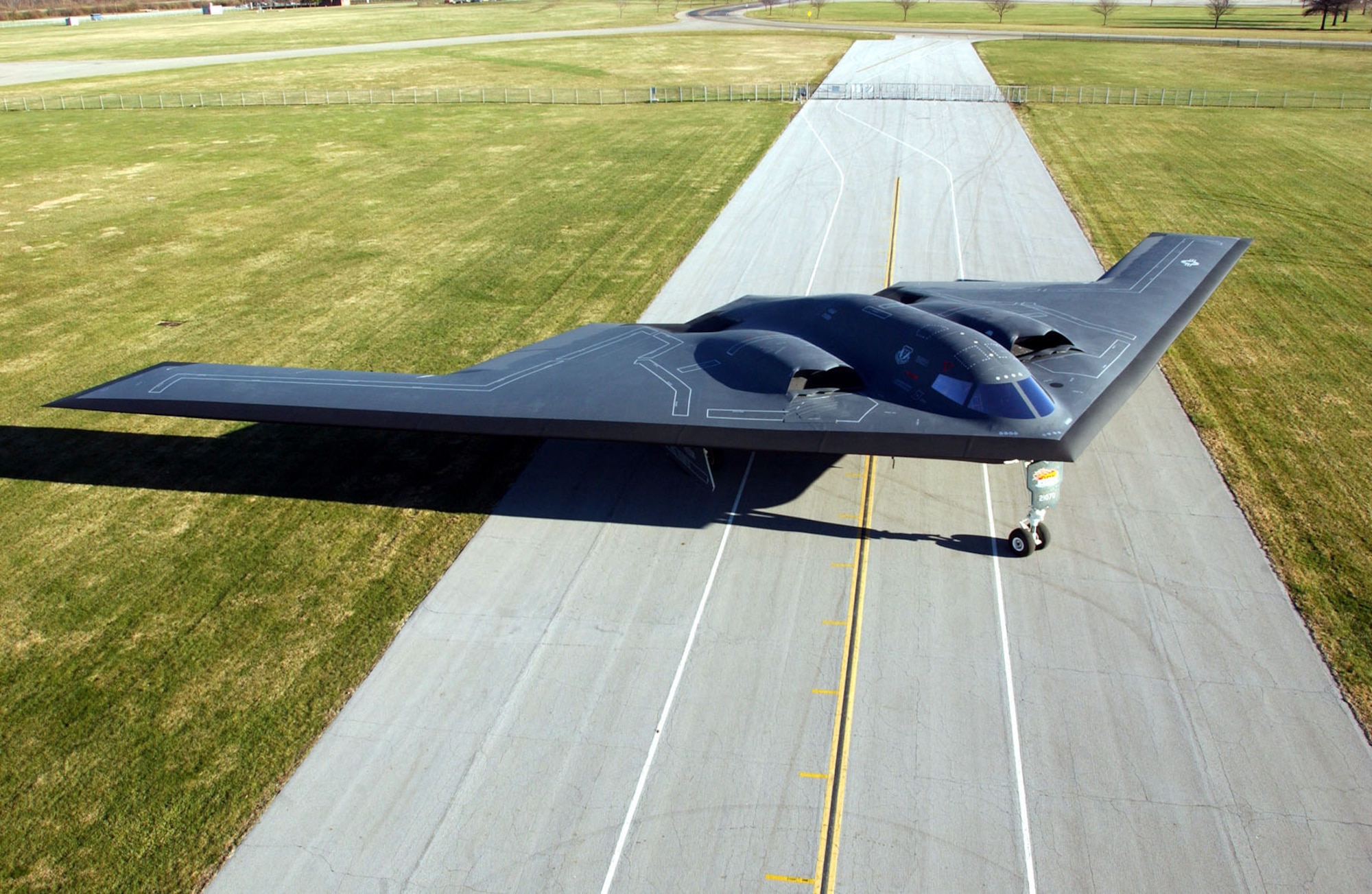 A segunda geração de drones precisava ter padrões mais próximos dos dispositivos furtivos pilotados, em particular com o projeto J-UCAS (Joint Unmanned Combate Air Systems) lançado no final de 2003 com o objetivo de desenvolver um drone comum para a Marinha e a Força Aérea dos Estados Unidos. Resultou no desenvolvimento do Boeing X-45 e Northrop Grumman X-47, bases tecnológicas dos drones stealth atualmente em uso, começando com o RQ-170 "Sentinel", uma asa voadora de 20 metros de envergadura desenvolvida para fornecer assistência e suporte a tropas de terra em missões de reconhecimento e vigilância, cuja existência não foi reconhecida até 2009.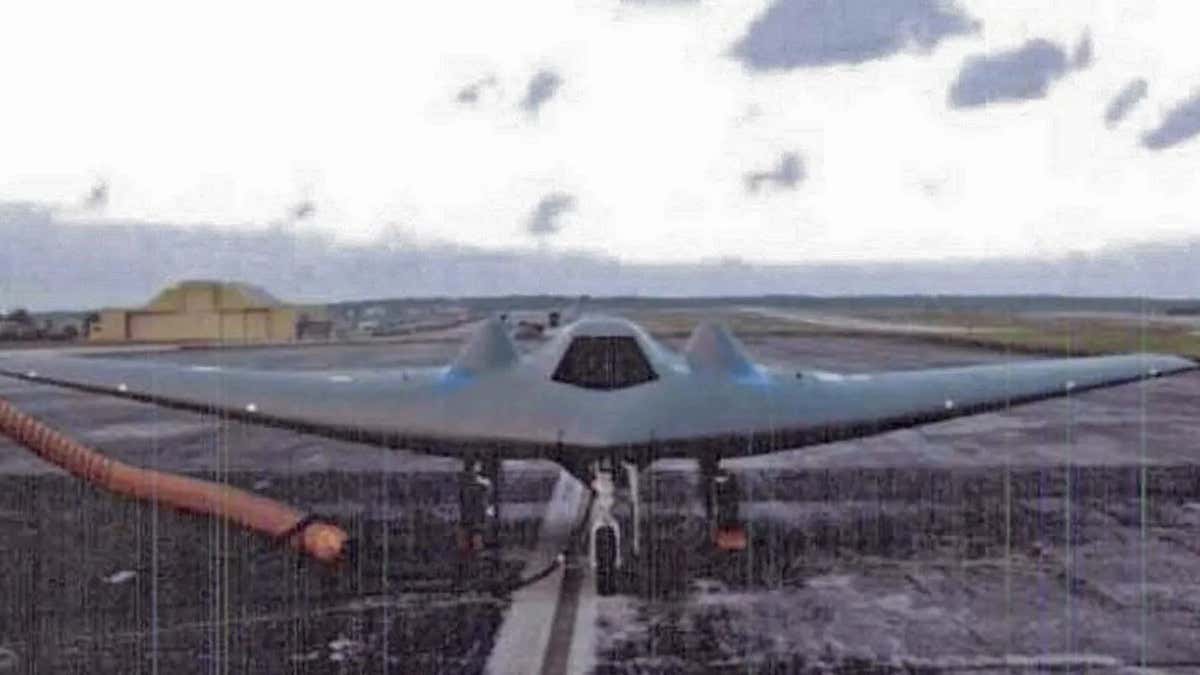 No final de 2011, o dispositivo "Sentinel" esteve no centro de um incidente entre o Irã e os Estados Unidos: durante uma missão para observar as instalações nucleares iranianas em benefício da CIA, o drone foi abatido e seus destroços recuperados. Diz-se que o Irã realizou um trabalho de engenharia reversa para desenvolver e produzir o drone Saegheh, muito semelhante em suas formas ao RQ-170, mas que também teria incluído alguns de seus componentes, bem como sua arquitetura interna, informações fornecidas por Israel que teve a oportunidade de cortar e estudar uma cópia.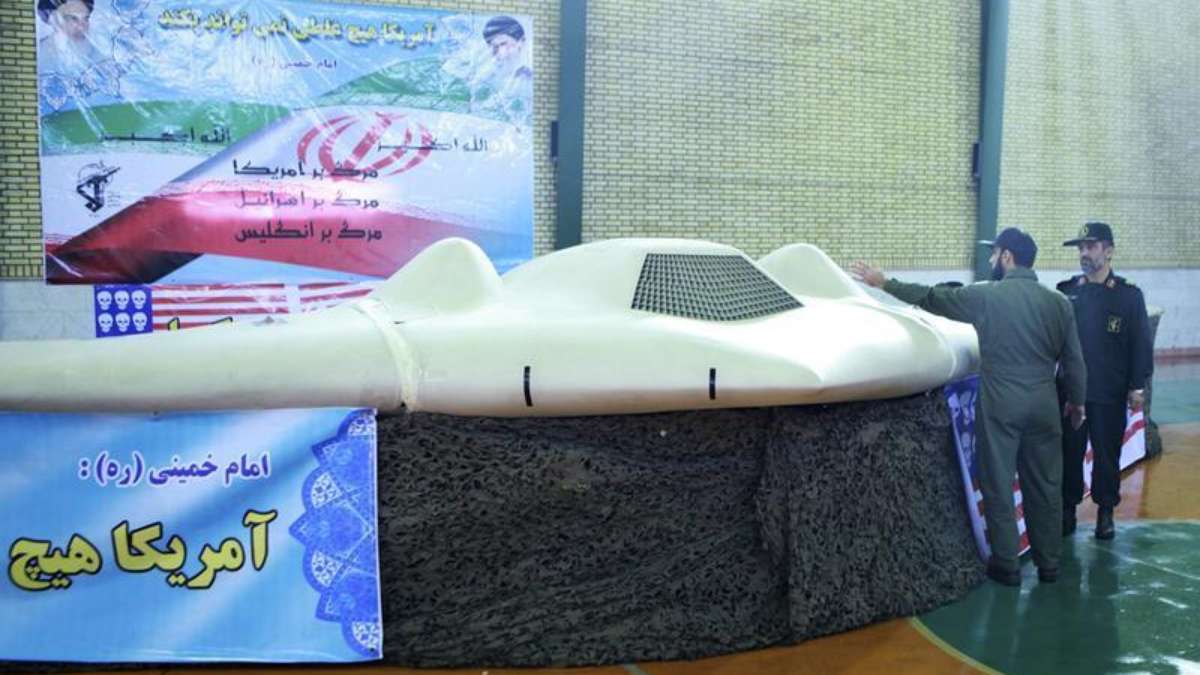 Em 2008, a Northrop Grumman fechou um contrato de US$ 2 bilhões com o Pentágono para desenvolver um drone stealth de nova geração dedicado a missões do tipo ISR (inteligência, vigilância, reconhecimento) em ambientes hostis e capaz de participar de missões de guerra eletrônica. Até agora, sem muitas informações sobre o dispositivo, mesmo sua designação RQ-180 era apenas uma extensão lógica e não oficial do RQ-170.
A mystery UAV — possibly RQ-180 — flew a racetrack pattern in daylight over Edwards in mid-October. Also, @AvWeekGuy reports an RQ-180 nickname is Shikaka, the great white bat from Ace Ventura 2. Story:?https://t.co/bB5xT3mFLX

— Steve Trimble (@TheDEWLine) November 1, 2020
No entanto, algumas imagens vazadas permitiram ter uma ideia das suas formas, a primeira tendo sido tomada sobre a Zona 51 nos EUA (imagens abaixo) antes de se obter uma imagem muito mais precisa em novembro de 2020, e a última nas Filipinas em setembro passado (foto mais abaixo). Esta última observação também prova que o dispositivo está realmente operacional.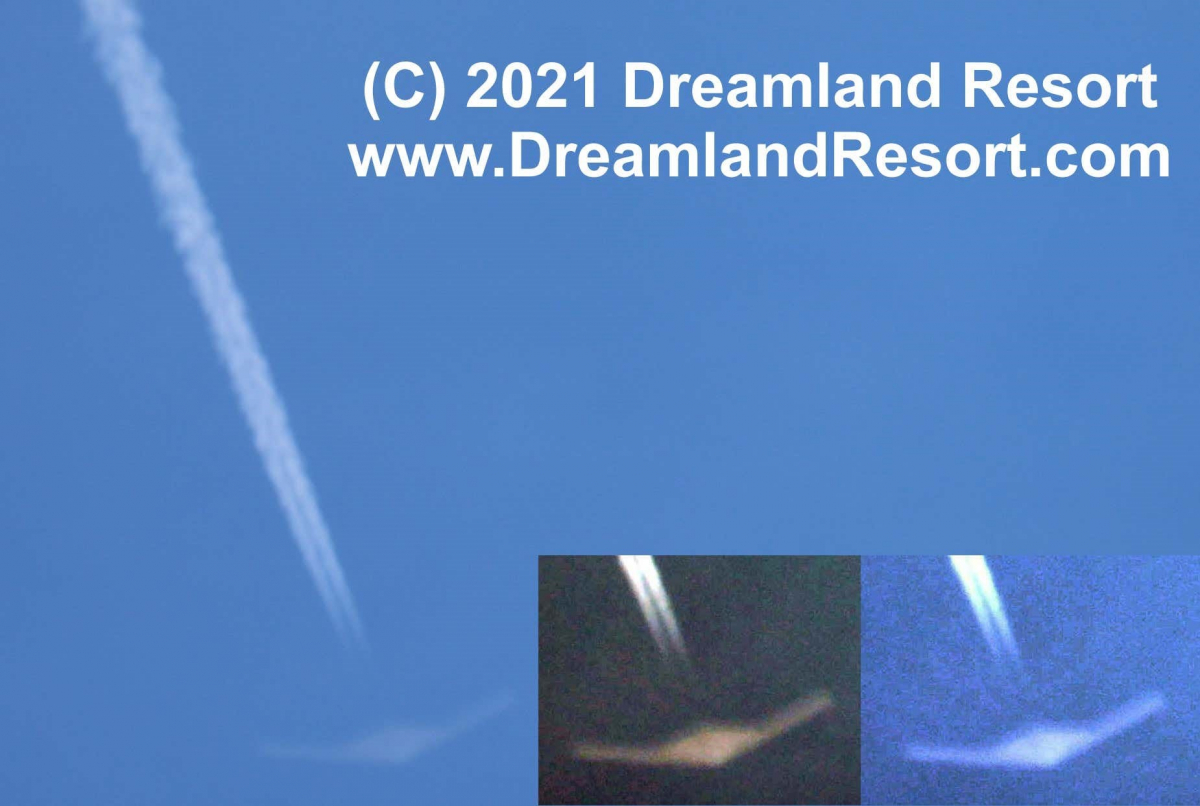 Pertencendo à classe de drones HALE (resistência longa e alta altitude), o RQ-180 exibiria uma autonomia de aproximadamente 36 horas, um sistema de propulsão duplo com entrada de ar dorsal e uma célula fortemente semelhante ao do X-47B sem cauda.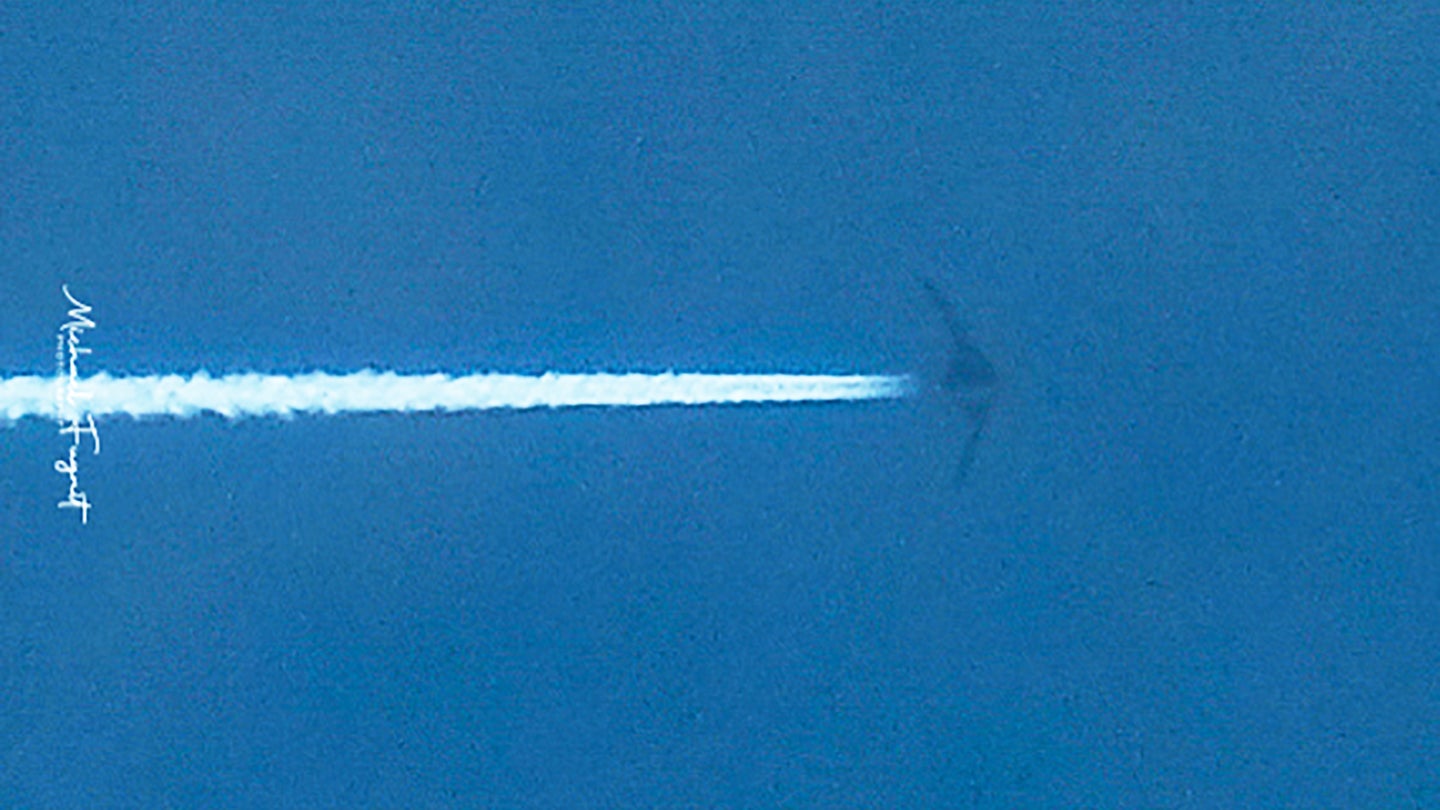 No filme promocional lançado no final de novembro de 2021 (mais abaixo) pelo Profession of Arms Center of Excellence, a USAF revela as primeiras imagens pseudo-oficiais do que poderia ser o RQ-180, apelidado de "White Bat".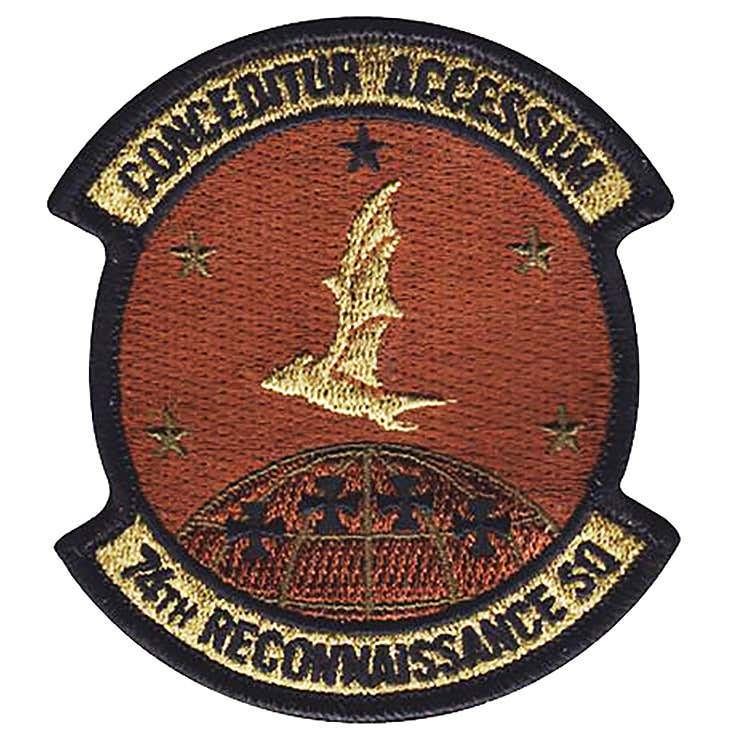 Em 2019, a USAF recriou o 74º Esquadrão de Reconhecimento na Base Aérea de Beale (Califórnia), com um distintivo representando um morcego branco.
As formas do White Bat também podem ser uma amostra dos bombardeiros stealth B-21 Raider, o secretário da USAF disse em setembro passado que cinco jatos estavam em diferentes estágios de produção nas fábricas da Northrop Grumman, com testes em voo programados para começar no próximo ano. Com o caça NGAD de 6ª geração, cujas primeiras imagens teriam sido reveladas há algumas semanas (neste artigo dedicado), os Estados Unidos teriam então toda a linha de asas voadoras e o Northrop poderia se tornar a fabricante americana líder em campo.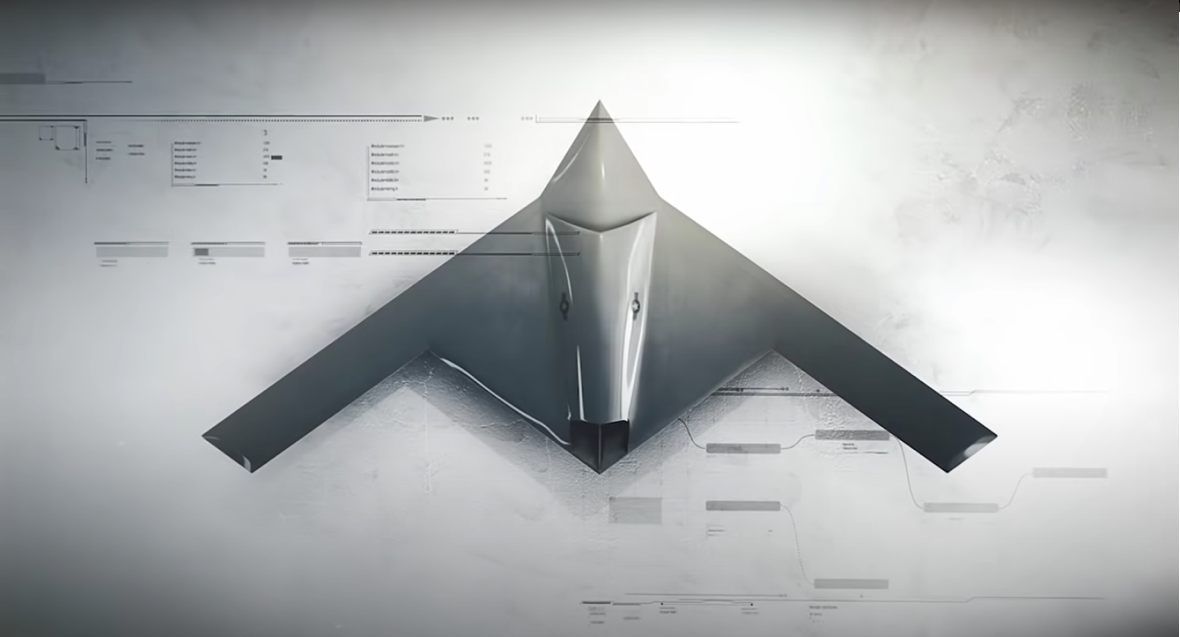 Além das imagens detalhadas do RQ-180, este vídeo também revela um avião negro desconhecido, que alguns identificaram como o drone hipersônico SR-72, capaz de voar até Mach 6… Nenhuma confirmação da Força Aérea dos EUA por enquanto.