A única aeronave Handley Page Victor remanescente foi remontada e agora está exibida no Imperial War Museum Duxford, após sua restauração de cinco anos.
O Handley Page Victor B.1A "XH648" é o único desse tipo no mundo. Este histórico bombardeiro estratégico a jato passou por um meticuloso projeto de restauração de cinco anos, que agora está em exibição no Conservation Hall in Airspace do Imperial War Museum Duxford, para suas seis semanas finais de trabalhos. Durante este período, o público pode ver a conservação da aeronave em ação, incluindo a recolocação das asas para devolver o Victor à sua envergadura total de 33 metros. Na sequência destas obras, o Victor ficará em exposição permanente a partir de 27 de maio de 2022.
Earlier today, IWM Duxford's iconic Handley Page Victor XH648 moved to the Conservation Hall in Airspace for the final stage of its five year restoration. pic.twitter.com/pUC17TcFa0

— IWM Duxford (@IWMDuxford) April 20, 2022
Adquirido pelo Imperial War Museum Duxford em junho de 1976 em sua aposentadoria do serviço, este projeto de restauração e conservação é um dos maiores já realizados pelo museu. Apoiado por uma campanha de arrecadação de fundos que arrecadou mais de £ 25.000 em doações de indivíduos, o processo viu as portas do compartimento de bombas tratadas contra corrosão, a pintura da fuselagem traseira foi removida e algumas peças foram removidas completamente com novas peças fabricadas. Isso foi possível graças ao trabalho árduo de conservadores especializados, maquinistas e voluntários de conservação, alguns dos quais darão palestras e passeios aos visitantes descrevendo como sua equipe conservou o jato e a importância de preservá-lo para as gerações futuras.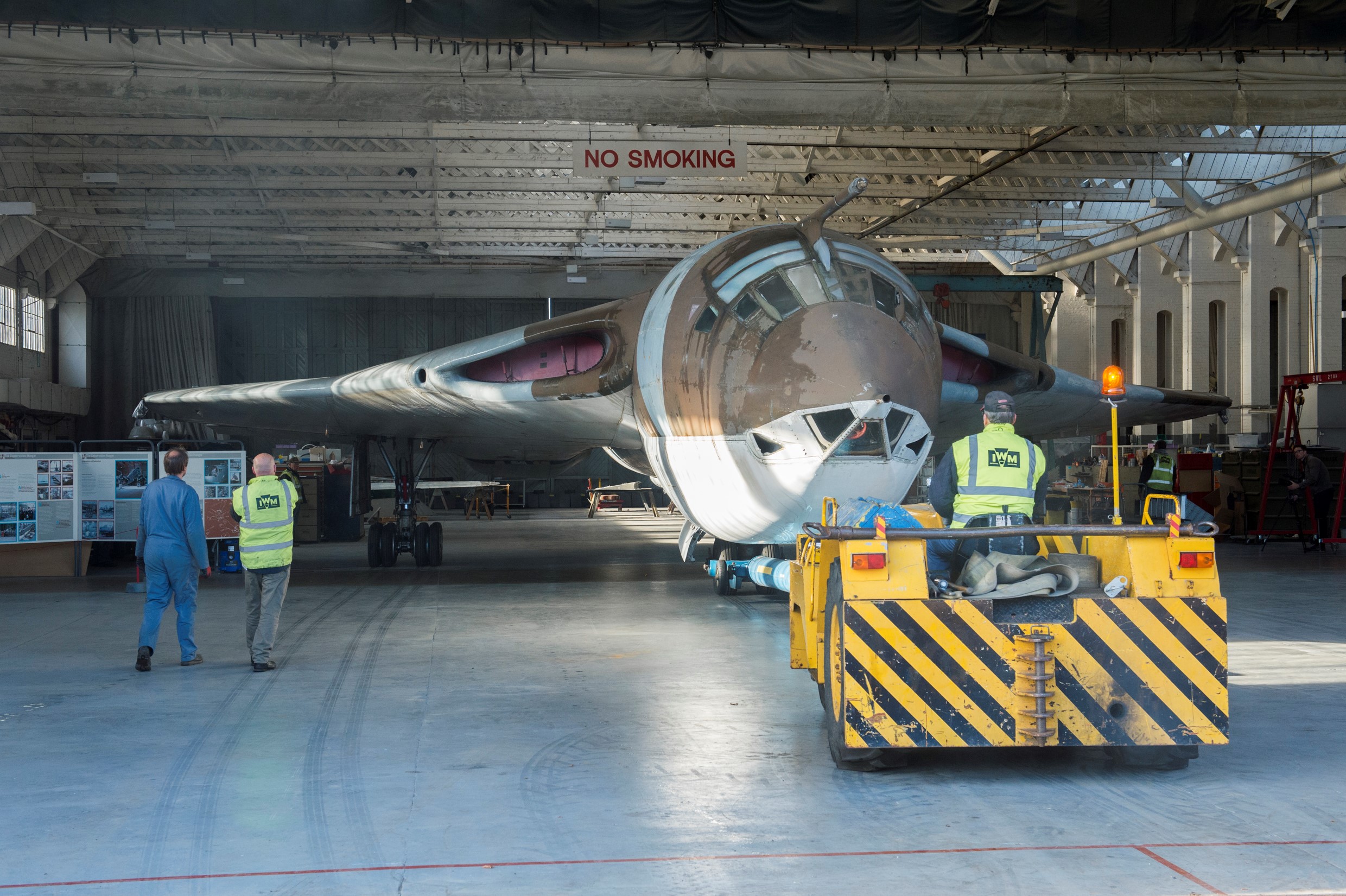 O primeiro voo do XH648 foi em 27 de novembro de 1959 e foi então realizado como parte da Força Aérea do Extremo Oriente durante o confronto com a Indonésia em 1962-63 com o 15º Esquadrão da Base da RAF de Cottesmore. Ao retornar da Indonésia, foi convertido pela Handley Page em 1965 em um avião-tanque com dois pontos e passou dez anos com o Esquadrão 55 na Base da RAF de Marham antes de ser aposentado para Duxford pouco mais de dez anos depois. O Victor está sendo repintado em suas marcações de seu serviço com o Esquadrão 55 durante esses anos.
"Perto de cinquenta anos depois que este Handley Page Victor único chegou a Duxford, estamos entusiasmados que o trabalho árduo de nossa equipe de conservação e as generosas doações do público significam que podemos exibir esse objeto histórico e tecnológico e dar pessoas uma maior compreensão de seu lugar na história da aviação. Como o único Victor B1A sobrevivente no mundo, esta é uma aeronave icônica com um design que foi visto como incrivelmente futurista quando foi desenvolvido pela primeira vez na década de 1950. Foi até mesmo destinado a ter um cockpit totalmente removível para uso como cápsula de fuga! Hoje ele é um símbolo de inovação e conta uma parte importante da história do conflito da Guerra Fria", disse Carl Warner, Chefe de Narrativa e Curadoria do Imperial War Museum Duxford.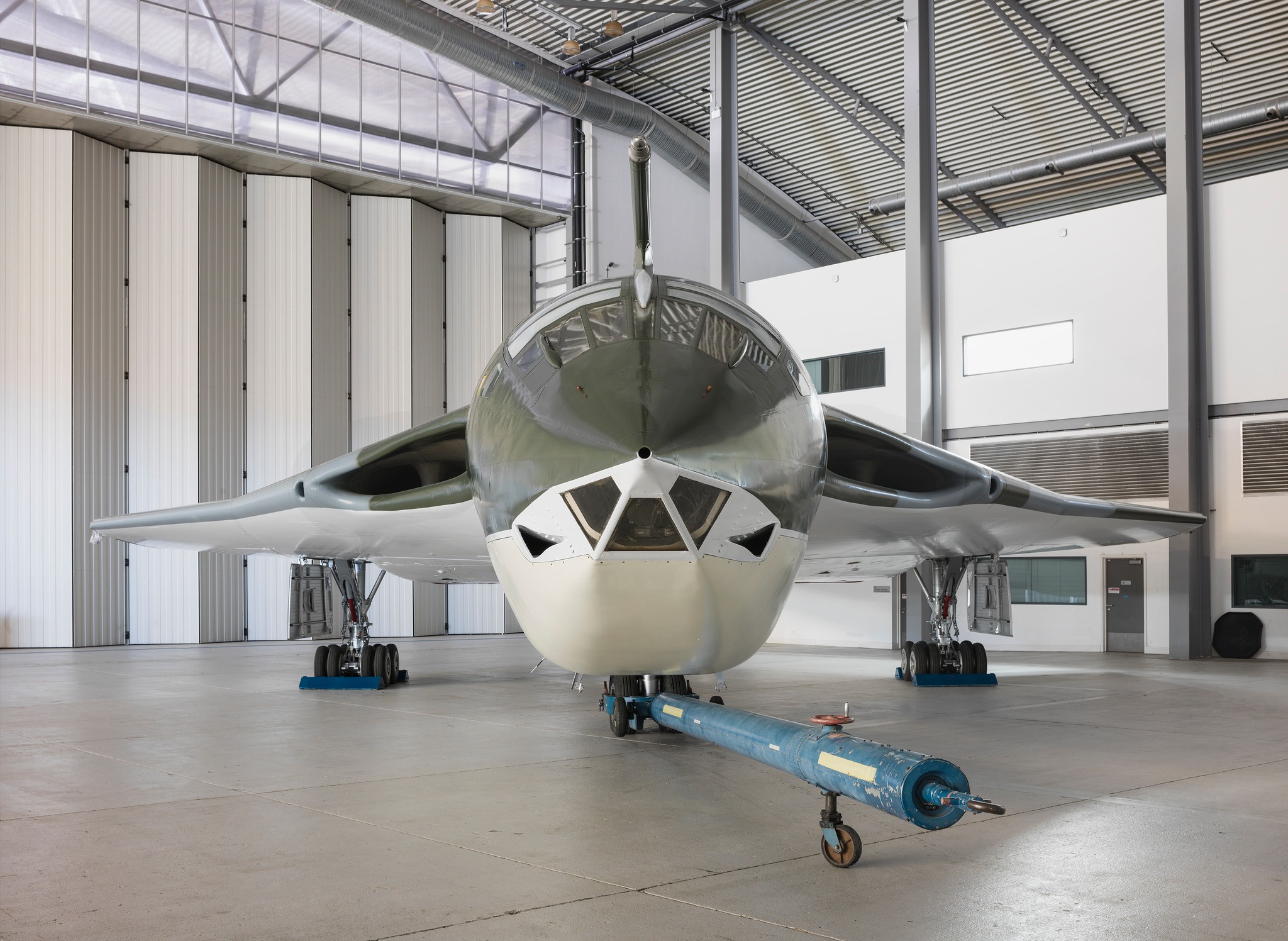 O ex-líder do esquadrão, Garden West, voou mais de 1.800 horas no Victor, incluindo muitos no XH648, e fez parte da força Victor envolvida no confronto indonésio.
"A maioria dos militares acredita que os veículos que operavam são extraordinariamente especiais e merecem estar em um museu, mas poucos de nós têm a sorte de voltar para vê-los em exibição. É uma honra ver um dos Victor Mk 1s em que servi restaurado Sua presença única e inconfundível imediatamente traz de volta memórias vívidas de operações em dias passados, e espero que muitas pessoas visitem e aprendam sobre seu lugar na história da aviação,", disse o ex-líder de esquadrão Garden West.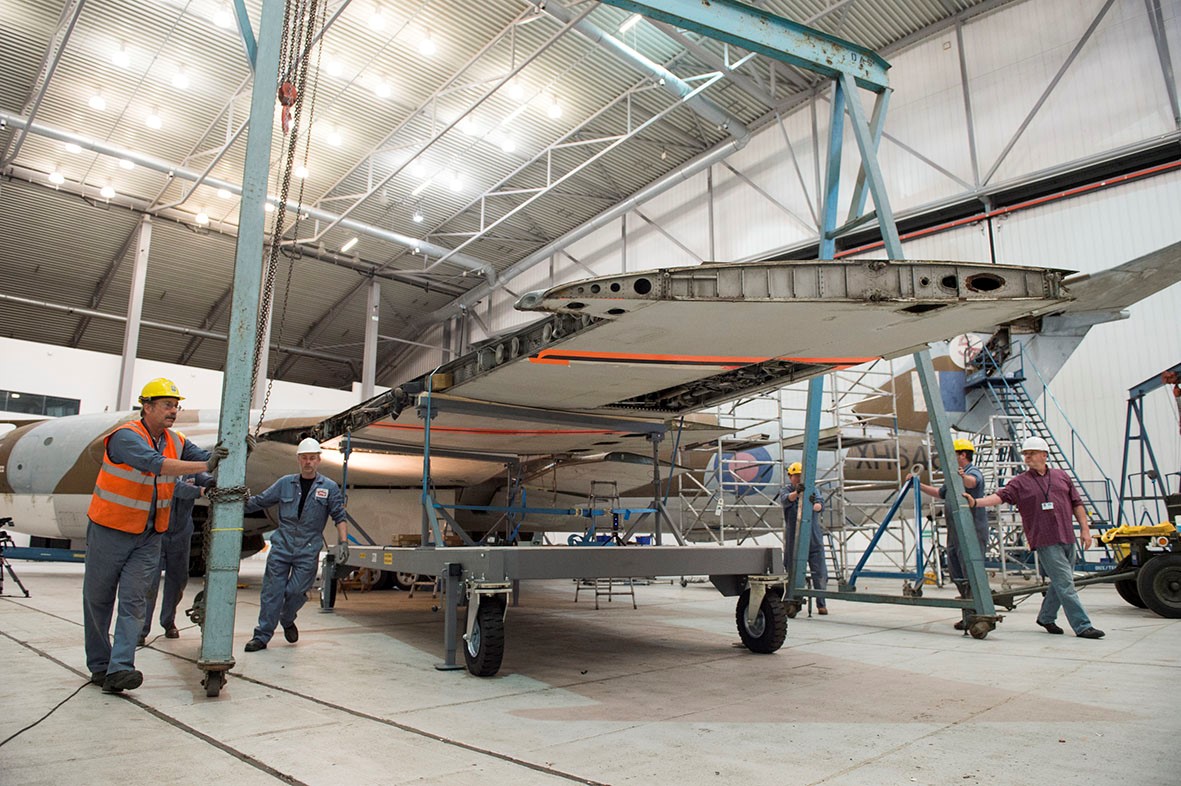 Após a mudança do Victor, o hangar Conservation In Action do Imperial War Museum Duxford (Hangar 5) será fechado ao público para permitir que obras estruturais e de restauração ocorram no hangar. Ele será reaberto ainda este ano e apresentará novos itens e exibições mostrando o trabalho adicional da equipe de conservadores e voluntários do Imperial War Museum.