A Força Aérea das Filipinas recebeu seus dois primeiros helicópteros T-129 ATAK, tornando-se o primeiro operador estrangeiro do helicóptero de ataque construído na Turquia.
Após uma série de atrasos, os helicópteros chegaram à Base Aérea de Clark, na cidade de Mabalacat, nas primeiras horas da manhã de 9 de março, a bordo de uma aeronave de transporte A400M da Força Aérea Turca.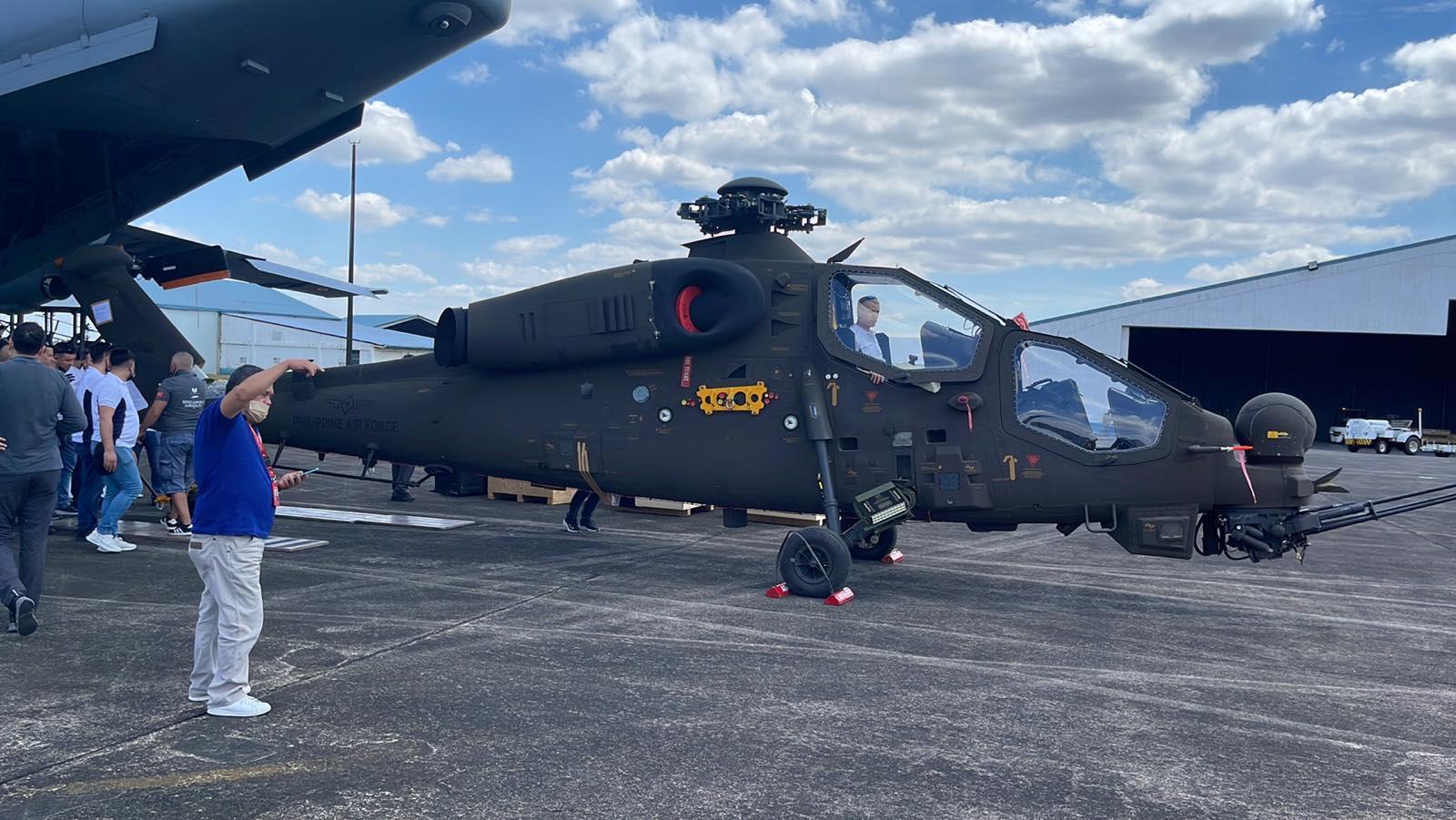 As Filipinas compraram um total de seis helicópteros da Turkish Aerospace Industries (TAI) por meio de um acordo entre governos que teve um valor relatado de US$ 269,4 milhões.
The @PhilAirForce welcomes the arrival of two of six units of T-129 ATAK helicopters from Turkey on March 9, 2022, at Clark Air Base, Pampanga. #AFPyoucanTRUST pic.twitter.com/KkjOQ9vdPm

— Armed Forces of the Philippines (@TeamAFP) March 9, 2022
Enquanto o contrato oficial entre a Turquia e as Filipinas foi assinado em julho de 2020, a Turquia recebeu a aprovação dos Estados Unidos para exportar o helicóptero em maio de 2021. A aprovação dos EUA foi uma das razões pelas quais a entrega dos helicópteros foi adiada.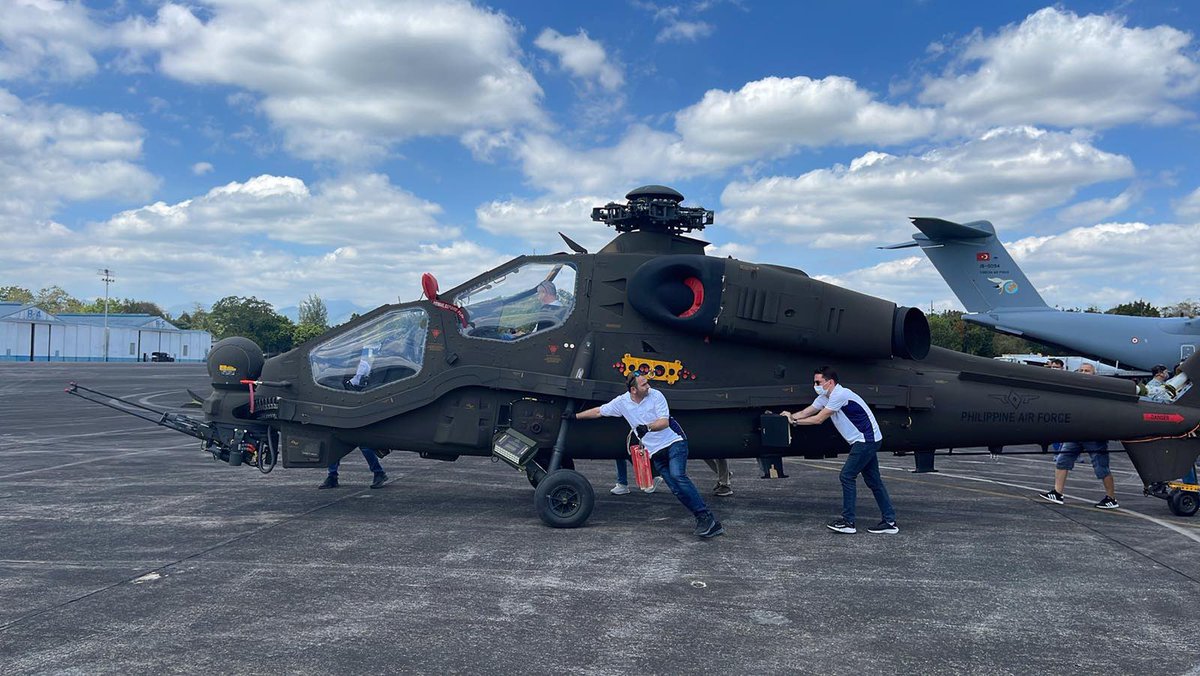 A Turquia exigiu uma aprovação dos EUA, pois o helicóptero desenvolvido localmente usa o motor turboeixo T800 fabricado pela LHTEC, uma joint venture entre a Rolls-Royce e a Honeywell.
https://youtu.be/_-qMZgvaUDE
Em maio do ano passado, a Turkish Aerospace Industries (TAI) disse ter garantido a aprovação dos EUA para a venda de um total de seis helicópteros para as Filipinas. Vale a pena notar que a empresa supostamente não conseguiu obter licenças de exportação para um acordo de 30 unidades com o Paquistão, o que levou ao cancelamento da compra pelo Paquistão no início deste ano.
Entregue em cooperação com a AgustaWestland, o T-129 é equipado com um canhão de 20 mm e pode transportar até 76 foguetes de 70 mm. Para missões polivalentes, pode transportar 16 mísseis ar-terra guiados por laser CIRIT 70mm, 8 mísseis antitanque de longo alcance UMTAS e 8 mísseis ar-ar STINGER.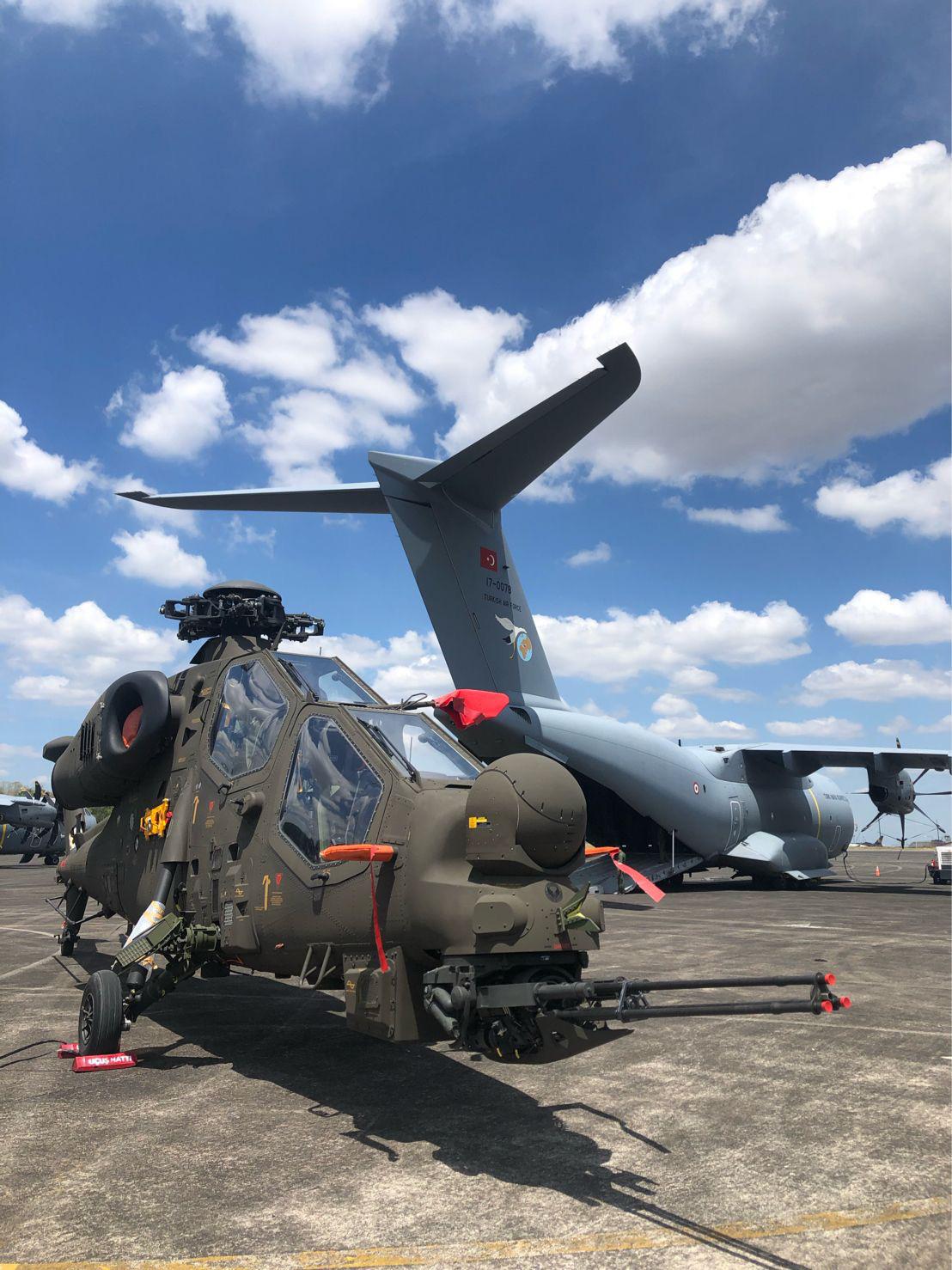 Até agora, a TAI entregou mais de 60 helicópteros às Forças Armadas turcas e ao Comando Geral da Gendarmerie, um ramo das forças armadas que assume funções de policiamento para garantir a segurança interna e a integridade das fronteiras.
A TAI também foi contratada para iniciar o desenvolvimento de um projeto de helicóptero de ataque de classe pesada ATAK-2 totalmente nativo que teria o dobro do peso de decolagem do helicóptero atual. Espera-se que o projeto atinja o primeiro voo em 2024.