A Tellus – uma gestora focada em real estate que tem R$ 5,6 bilhões em ativos – acaba de levantar um fundo imobiliário para investir unicamente em imóveis locados para hospitais de alta complexidade e clínicas de saúde. 
O fundo – que levantou R$ 1,4 bilhão com investidores institucionais – é um dos primeiros do mercado a focar 100% no setor de saúde, que não vinha atraindo muita atenção dos investidores nos últimos anos por algumas peculiaridades do segmento.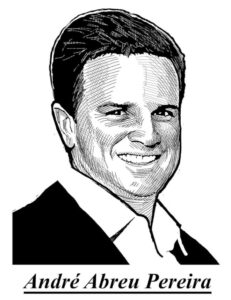 "Muita gente fala que, quando um hospital para de pagar aluguel, é muito difícil de tirar o inquilino," André Abreu Pereira, o gestor da Tellus, disse ao Brazil Journal. "E se você consegue tirar, é difícil encontrar um novo inquilino porque o imóvel tem um perfil muito específico."
Segundo ele, muitos investidores também tem medo de alocar no setor porque a maioria dos contratos de locação de hospitais são contratos simples, em que a cada três anos o inquilino pode rediscutir os termos. 
Para mitigar esses riscos, a Tellus só fará contratos de longo prazo de build to suit ou de sale and leaseback. "Além disso, estamos escolhendo muito bem para quem alugar, e buscando imóveis em localizações que permitam outros usos caso o inquilino saia," disse.
Com os recursos, a Tellus pretende investir em seis a oito hospitais de alta complexidade e em três a quatro clínicas de saúde. A gestora já comprou um imóvel em Higienópolis – alugado para a Oncoclínicas – e está negociando outros ativos com a companhia.  
A expectativa do fundo é entregar um dividend yield de 10,5% a 11% ao ano. Comparado com a Selic parece baixo, mas André diz que o foco do fundo não é entregar um yield tão elevado, e sim buscar "projetos triple-A que tenham um bom retorno no longo prazo." 
Num primeiro momento, o fundo não será listado em Bolsa, mas a ideia da Tellus é fazer um follow-on no futuro com investidores de varejo.
"Agora estamos na fase de criar os veículos e comprar e construir os ativos, não faz sentido listar. Mas depois que tivermos esses primeiros projetos prontos e gerando renda, é algo que devemos fazer," disse o gestor.
Segundo ele, esses R$ 1,4 bilhão de equity dão um poder de compra de R$ 2,1 bi para o fundo, considerando uma alavancagem de 50%.  
André disse que a ideia de investir no setor de saúde tem a ver com a falta de players nesse nicho e com as tendências seculares do setor.
"Com o envelhecimento da população você tem uma maior dependência das pessoas com as questões de saúde," disse ele. "E é um setor muito resiliente, diferente de shoppings, por exemplo, que tem sofrido com a disrupção do ecommerce. Em saúde até tem consultas online, mas tem muitas operações que obrigatoriamente você tem que fazer presencial."
A Tellus não é o único fundo imobiliário que investe no setor de hospitais. O PVBI11, um FII listado gerido pela VBI Real Estate, tem alguns imóveis locados para a Prevent Senior, mas seu portfólio é diversificado em outros segmentos. 
Há ainda alguns FIIs monoativos que são donos de imóveis locados para hospitais como o Hospital da Criança.