A Stratolaunch completou o quinto voo de sua aeronave Roc, testando com sucesso um novo pilone na asa central da aeronave.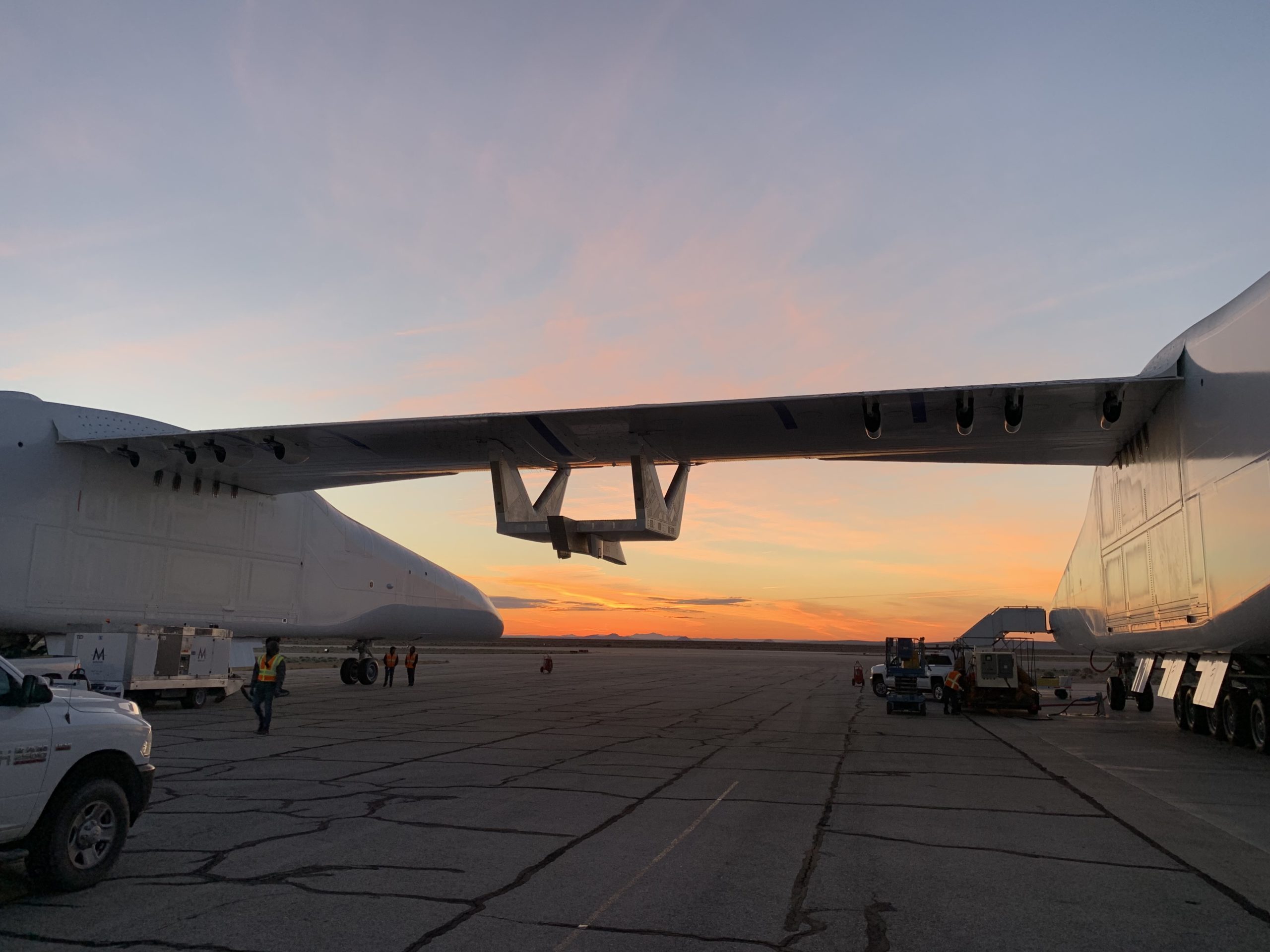 O pilone, que é construído com revestimentos de alumínio e fibra de carbono, será usado para transportar e liberar os veículos hipersônicos Talon-A da empresa. Ele pesa aproximadamente 8.000 libras e ocupa 4 metros da envergadura central de 29 metros da aeronave Roc, além de abrigar um sistema de guincho que será usado para carregar os veículos Talon do solo.
The force is strong in this plane. Roc has successfully landed back at Mojave Air and Space Port and our team is already busy analyzing the data gathered today. #Maythe4thBeWithYou #LetsRoc pic.twitter.com/XK7jz6SEET

— Stratolaunch (@Stratolaunch) May 4, 2022
"O voo bem-sucedido de hoje valida importantes melhorias de hardware para a aeronave transportadora", disse o presidente e CEO da Stratolaunch, Zachary Krevor. "O pilone é um componente crucial do nosso sistema de lançamento combinado e estou orgulhoso do trabalho de integração oportuno e de qualidade da equipe que ocorreu desde nosso último voo de teste. É através de sua dedicação que continuamos a fazer progressos constantes para alcançar nossos próximos marcos dos testes de voo do Talon-A ainda este ano."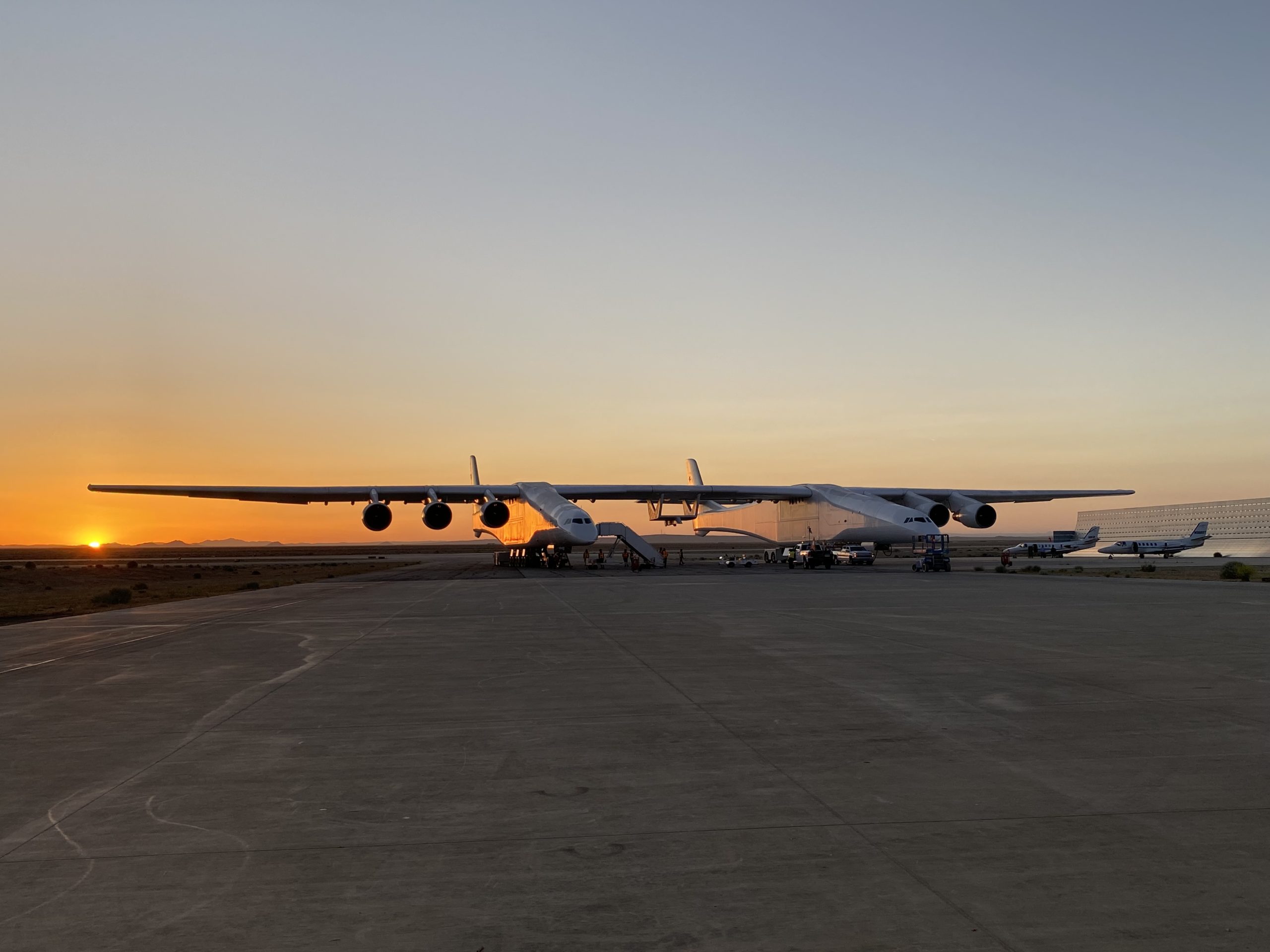 O voo de teste de 4 horas e 58 minutos ocorreu sobre o deserto de Mojave, atingindo uma altitude máxima de 22.500 pés. Além de validar o desempenho e as características de manuseio do Roc com o hardware do pilone, a Stratolaunch diz que os objetivos do teste incluíam a validação contínua das operações do trem de pouso.
Roc is in the air over the Mojave Desert. Today the team will focus on flight envelope expansion and validating the recently installed pylon that will carry and release Talon hypersonic vehicles. Follow along: https://t.co/861UFIcFbm pic.twitter.com/7OUN6fy5q9

— Stratolaunch (@Stratolaunch) May 4, 2022
A empresa planeja iniciar os testes de voo hipersônicos com os veículos Talon-A, que são "bancos de teste reutilizáveis, autônomos e movidos a foguetes que transportam cargas personalizáveis ??em velocidades acima de Mach 5", em 2023.
Our team recently installed a pylon on the center wing of Roc that is used to carry and launch the Talon-A test vehicle. Meet our engineers involved with the hardware integration and learn more about how we are preparing for separation testing and hypersonic flight test. #LetsRoc pic.twitter.com/uxZYskQ7MZ

— Stratolaunch (@Stratolaunch) April 15, 2022
A Stratolaunch foi iniciada em 2011 por Paul Allen, um cofundador da Microsoft que queria desenvolver uma maneira alternativa de lançar satélites. Allen morreu em 2018, um ano antes de Roc fazer seu primeiro voo de teste em 2019. Após o primeiro teste de voo de Roc, a Stratolaunch mudou de propriedade no final de 2019 e em 2020 anunciou que havia mudado o foco para veículos hipersônicos voadores.