A Sérvia procura adquirir os drones Bayraktar TB2 fabricados na Turquia sobre drones chineses Ch-95 para seu requisito de drone de ataque, divulgou o presidente sérvio Aleksandar Vucic.
Foi feito um pedido do Presidente Vucic ao seu homólogo turco, Recep Tayyip Erdogan, para fornecer drones Bayraktar, o Ministério da Defesa sérvio informou que o Presidente fez a divulgação enquanto participava do exercício "Fire Shield 2022" realizado pelos militares sérvios no final de semana.
?? Serbia President #Vucic confirmed that talks about getting turkish drones #Bayraktar are now in the final stage. #TB2 pic.twitter.com/ZjwHS6iMG5

— Geo World News (@GeoTienou) April 10, 2022
"Temos UAVs "Sparrow" para observação aérea, temos drones CH-92 de pequeno poder destrutivo, vamos adquirir drones CH-95 cujo poder destrutivo é maior; mas há dois dias eu pedi UAVs Bayraktar ao presidente Erdogan e ele prometeu que pularíamos a fila e teríamos a oportunidade de comprar Bayraktars turcos e apresentá-los ao armamento das Forças Armadas Sérvias", disse o presidente ao Ministério de Defesa da Sérvia.
Serbian president confirmed that Serbia is negotiating with @Dassault_OnAir for a year for 12 newly produced Rafales, but wants 12 more used. A third 12-plane squadron of an unsp. OEM is also being considered.

Serbia will also purchase the Baykar TB-2 and Chinese CH-95 UCAV's.

— Peter Voinovich (@PeterVoinovich) April 9, 2022
O Bayraktar TB2 é um veículo aéreo não tripulado de combate (UCAV) de média altitude e longa duração (MALE) capaz de operações de voo autônomas ou controladas remotamente.
É fabricado pela empresa turca Baykar Makina Sanayi ve Ticaret A.S., principalmente para as Forças Armadas turcas e que fez sucesso na guerra na Ucrânia. A aeronave é monitorada e controlada pela tripulação aérea em uma estação de controle em solo, incluindo o emprego de armas. O desenvolvimento do UAV foi amplamente creditado a Selcuk Bayraktar, um ex-aluno de pós-graduação do MIT.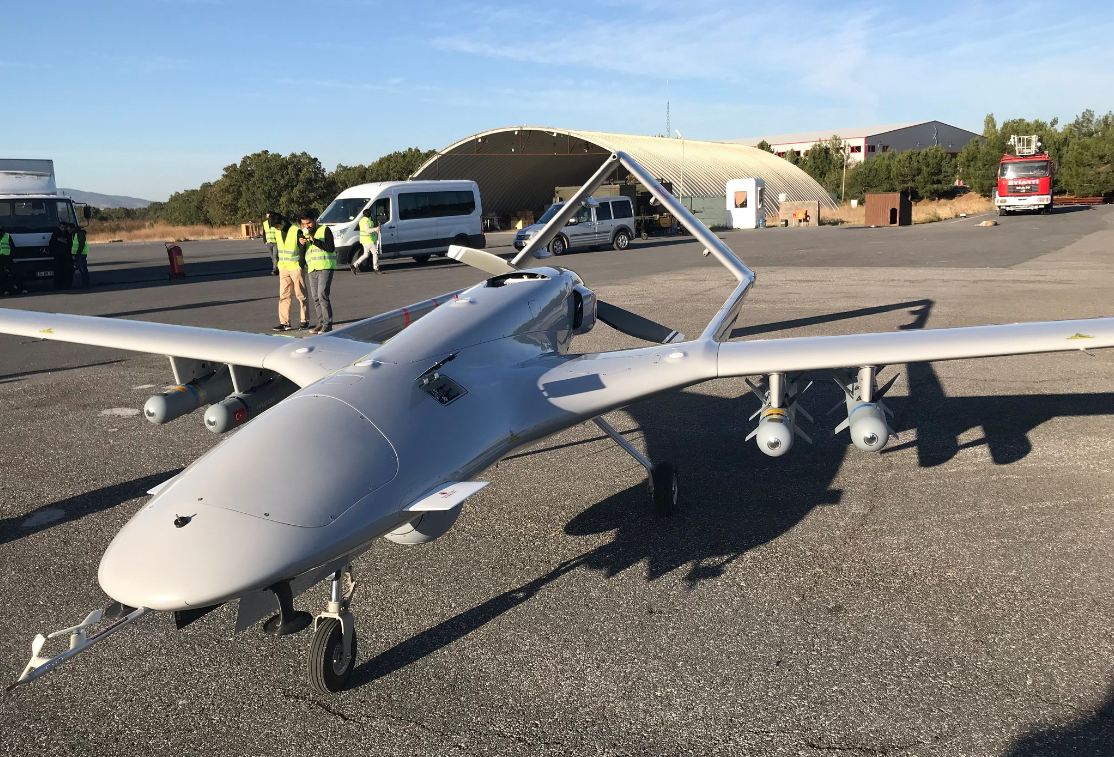 Ele disse que a liderança militar estava ansiosa pela aquisição de Bayraktars, mas que não havia certeza de quando poderíamos comprá-los e recebê-los.
A Sérvia já havia introduzido drones CH-92A, também chamados de 'Rainbow', juntamente com 18 mísseis FT-C ou FT-D. Como parte do acordo, a China deveria ajudar a Sérvia a desenvolver seu próprio programa de drones chamado 'Pegasus'.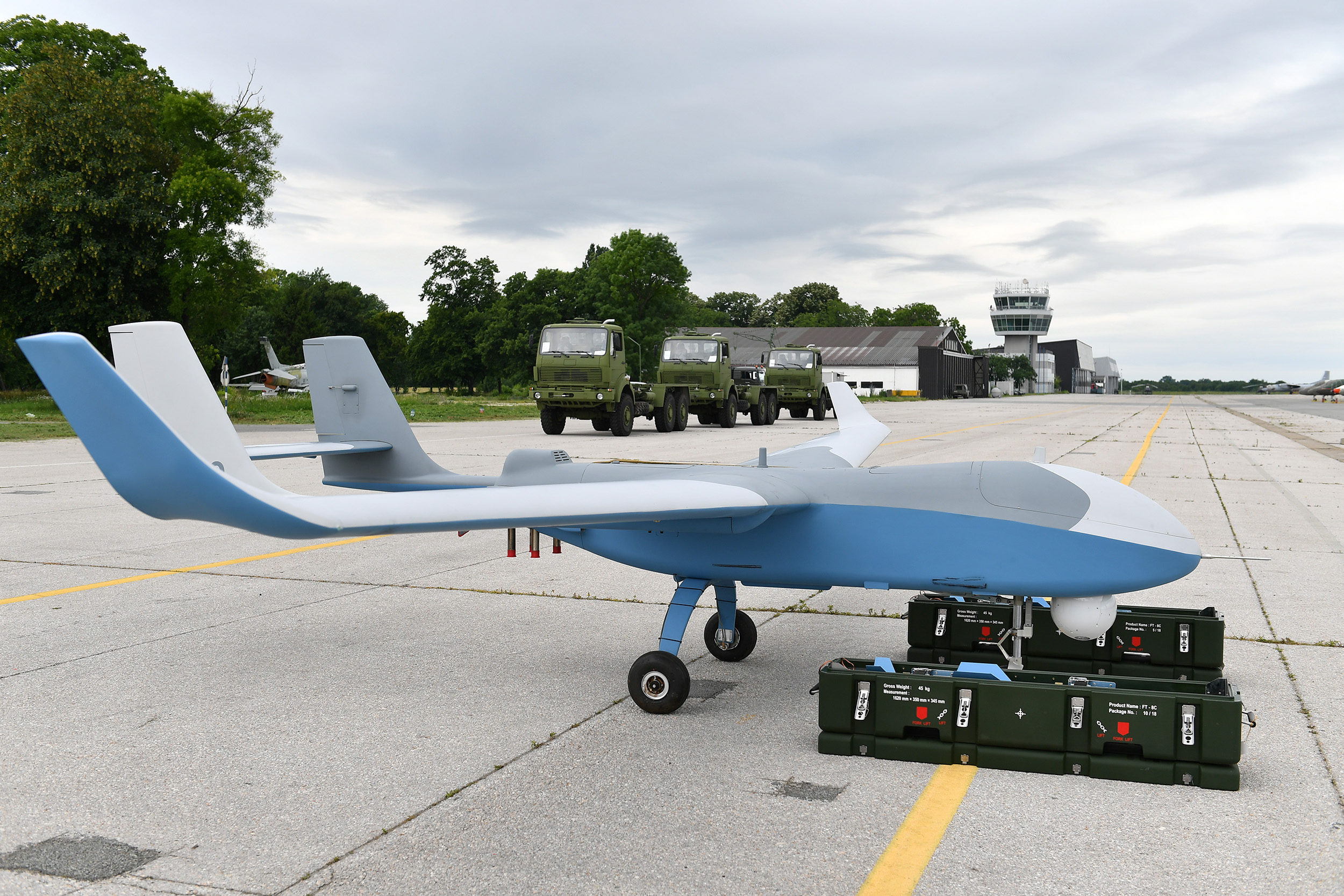 Em um comentário significativo, o presidente disse: "Nos próximos dias, na terça ou quarta-feira, mostraremos o novo orgulho das Forças Armadas Sérvias, algo que aumentará drasticamente nossas capacidades de combate".
O comentário do presidente coincide com a chegada em 9 de abril, no aeroporto Nikola Tesla, em Belgrado, de seis aeronaves chinesas Y-20 transportando uma carga militar desconhecida. A mídia chinesa especulou que a aeronave poderia estar entregando o FK-3, a versão de exportação do sistema de mísseis terra-ar chinês HQ-22.
Chinese drones and Chinese 170km range HQ22 delivered in Serbia Airbase today. These are a weaker version of S-300. Vucic says he wants to buy Turkey's Bayraktar drones saying Erdo?an promised he will to sell to Serbia as well. pic.twitter.com/unkb3UYLqs

— VCitizen ?? ?? ?? ?? ?? ?? ?? ?? (@ShumeNjerez) April 9, 2022
A Sérvia havia encomendado o sistema FK-3 em 2020.