A organização espacial russa Roscosmos não participará mais do projeto da Estação Espacial Internacional (ISS), disse o diretor da organização, Dmitry Rogozin, na televisão estatal no sábado (30/04).
A decisão ainda não foi apresentada ao governo. Os parceiros da ISS serão notificados.
A Rússia ainda cumprirá suas obrigações por mais um ano, acrescentou Rogozin, conforme acordado contratualmente, durante entrevista para agência de notícias russa Tass. Seu país fornece, entre outras coisas, combustível para a ISS e permite que a Estação mantenha sua órbita e evite colisões com detritos espaciais.
Russia will make a decision on the future of the ISS based on the developments regarding the country, Head of Russia's State Space Corporation Roscosmos Dmitry Rogozin said in an interview with TASS:https://t.co/dZa7tdBoVO pic.twitter.com/zb9vYUqETg

— TASS (@tassagency_en) April 29, 2022
Esta semana, o vice-primeiro-ministro russo Yury Borisov sugeriu que a Rússia se afastaria da ISS já em 2025 para buscar uma estação espacial nacional.
Embora ele e outras autoridades tenham recuado de uma data tão concreta para a retirada, o ceticismo russo sobre o futuro da ISS pode complicar os esforços dos EUA para mantê-la operando até o final da década. "Os parceiros da ISS teriam muita dificuldade em manter a estação funcional sem a Rússia", diz Vitaly Egorov, observador da indústria, escritor e ex-porta-voz da Dauria Aerospace, uma empresa russa.
Russian Cosmonauts Artemyev & Matveev just unfurled a large commemorative red #Soviet flag to mark WWII "Victory Day" in Russia#SpaceNews #ISS #Roscosmos #RussiaUkraine #TLPNetwork #TLPNews pic.twitter.com/kVh8JLJfv6

— The Launch Pad (@TLPN_Official) April 28, 2022
A Federação Russa, a União Europeia, os Estados Unidos, o Canadá e o Japão administram conjuntamente a ISS. Dmitri Rogozin já havia indicado há algumas semanas que queria encerrar essa colaboração por causa das sanções ocidentais impostas à Rússia desde que invadiu a Ucrânia em 24 de fevereiro.
Dmitry Rogozin também disse na segunda-feira (25/04) que a Rússia não sairia da ISS até que uma nova estação proposta se tornasse funcional. "Pausas são mortais para o voo espacial humano", escreveu ele em um post no Facebook. Rogozin acrescentou mais tarde que a nova estação russa, que ainda não tem nome, poderia ser baseada em um dos módulos inicialmente planejados para a ISS.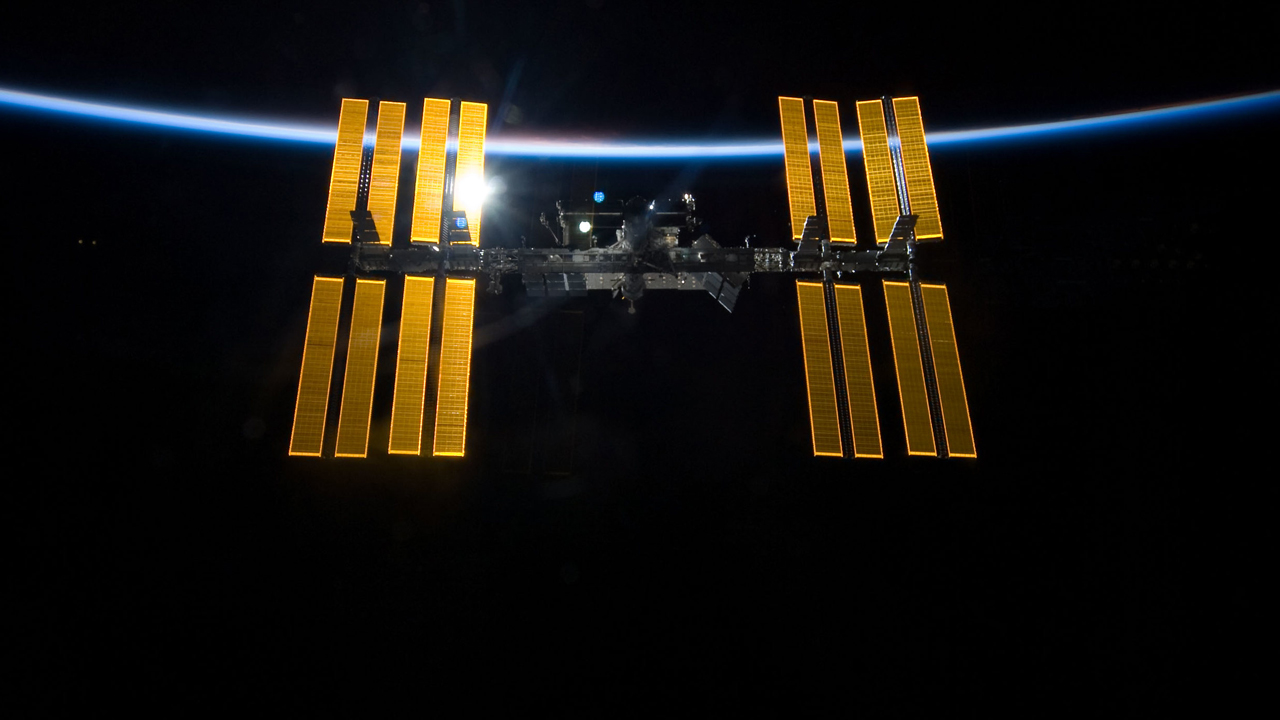 Greg Autry, especialista em política espacial da Arizona State University, no centro de Phoenix, diz que seria lamentável que a ISS perdesse um parceiro "inestimável" como a Rússia. Mas ele diz que os Estados Unidos, com serviços de carga e tripulação fornecidos pelos foguetes SpaceX, poderiam manter a ISS flutuando por conta própria. "Acredito que a ISS pode e deve continuar a fornecer valor até que novas estações comerciais estejam disponíveis para uso de todos", diz ele. Nesse ponto, diz Autry, os governos devem direcionar seus esforços "para a Lua, juntos ou em uma competição construtiva".
Por seu lado, a Agência Espacial Europeia (ESA) suspendeu as missões a Marte e à Lua que deveria realizar com a Roscosmos.