As Forças Aeroespaciais Russas (VKS) ainda estão usando mísseis de 47 anos durante sua invasão em grande escala da Ucrânia.
O Kh-31 é um míssil ar-terra russo transportado por aeronaves como o Su-35 e o Su-34. A configuração anti-radiação lançada do ar deste míssil é chamada de Kh-31P.
Stills from a new Russian MoD clip showing #VKS #Su35S fighters equipped with Kh-31P/PM ARMs, R-77-1 ARH AAMs, R-73/74-series IR-guided AAMs, and L-265M10P/R ECM wingtip pods.

Video link:https://t.co/iV45yxIY7B pic.twitter.com/GpQcoiKYC0

— Guy Plopsky (@GuyPlopsky) March 7, 2022
O míssil tem formato convencional, com asas cruciformes e superfícies de controle feitas de titânio. A propulsão de dois estágios é notável. No lançamento, um impulsionador de combustível sólido na cauda acelera o míssil a Mach 1,8 e o motor é descartado. Em seguida, quatro entradas de ar se abrem e, como no ANS/ANF franco-alemão, a caixa vazia do foguete se torna a câmara de combustão de um ramjet a querosene, que o leva além de Mach 4.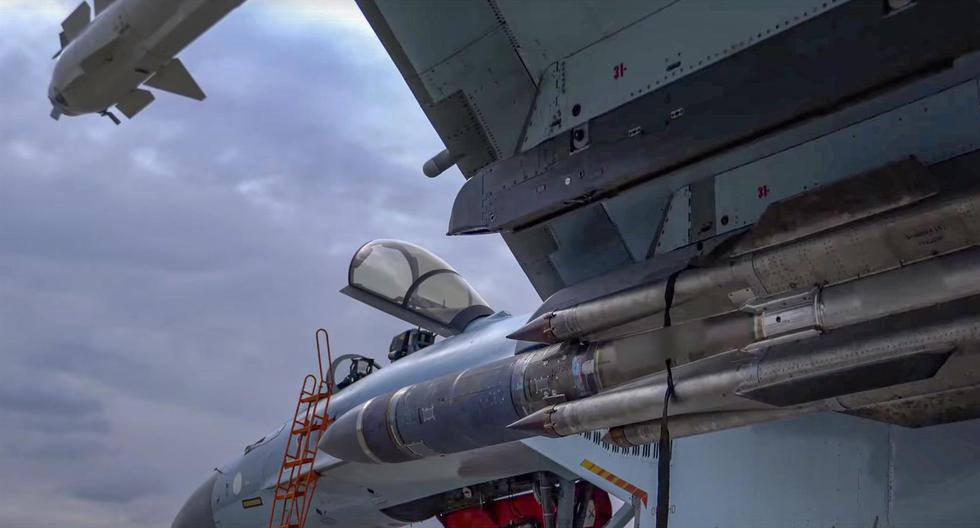 Aeródromos importantes e radares de alerta antecipado ao redor da Ucrânia estavam na lista de alvos para as ondas iniciais de ataques nas primeiras noites da guerra. Mas a Força Aérea Russa não pareceu estar fortemente envolvida. Além dos destroços de um míssil anti-radiação Kh-31P (AS-17 Krypton) após o ataque da noite inicial, havia poucas evidências de qualquer tipo de atividade ofensiva da Força Aeroespacial russa.
Photographs from Ukraine's capital #Kiev have surfaced, it can be seen a possible Kh-31 air-to-surface missile's wreckage, that was probably intercepted by Ukraine's air defence system.

Kh-1's launching platforms are Su-27/30/35. pic.twitter.com/4PTrpnOtER

— Harris Taimurzai (@Taimurzai_) February 24, 2022
Um vídeo recente dos militares russos mostrou seu mais novo caça Su-35, com dois mísseis ar-terra Kh-31P antigos, que participam de "operação militar" na Ucrânia.
Além disso, um avião de ataque russo Su-34 com um míssil semelhante foi visto anteriormente em Belarus, e destroços do KH-31P foram encontrados na Ucrânia.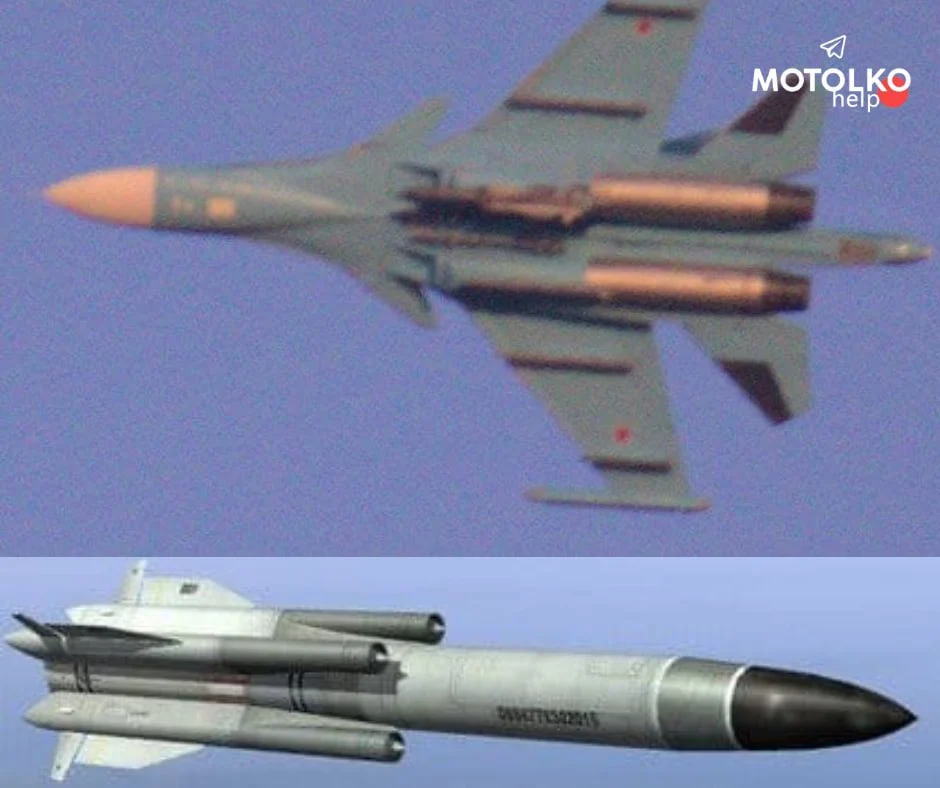 Alguns mísseis desse tipo, projetados para destruir radares hostis, também foram encontrados em Kiev.
Além dos destroços do Kh-31P vistos na primeira noite da guerra, e um ou dois outros exemplos possíveis de uso de munições guiadas com precisão, as armas que vimos os jatos táticos russos carregando até agora foram esmagadoramente não guiadas. Eles também já caíram em áreas povoadas e a evidência de ataques de artilharia de foguetes russos a esses tipos de alvos civis sugere que há pouco apetite para limitar as baixas civis, muito menos danos à infraestrutura civil.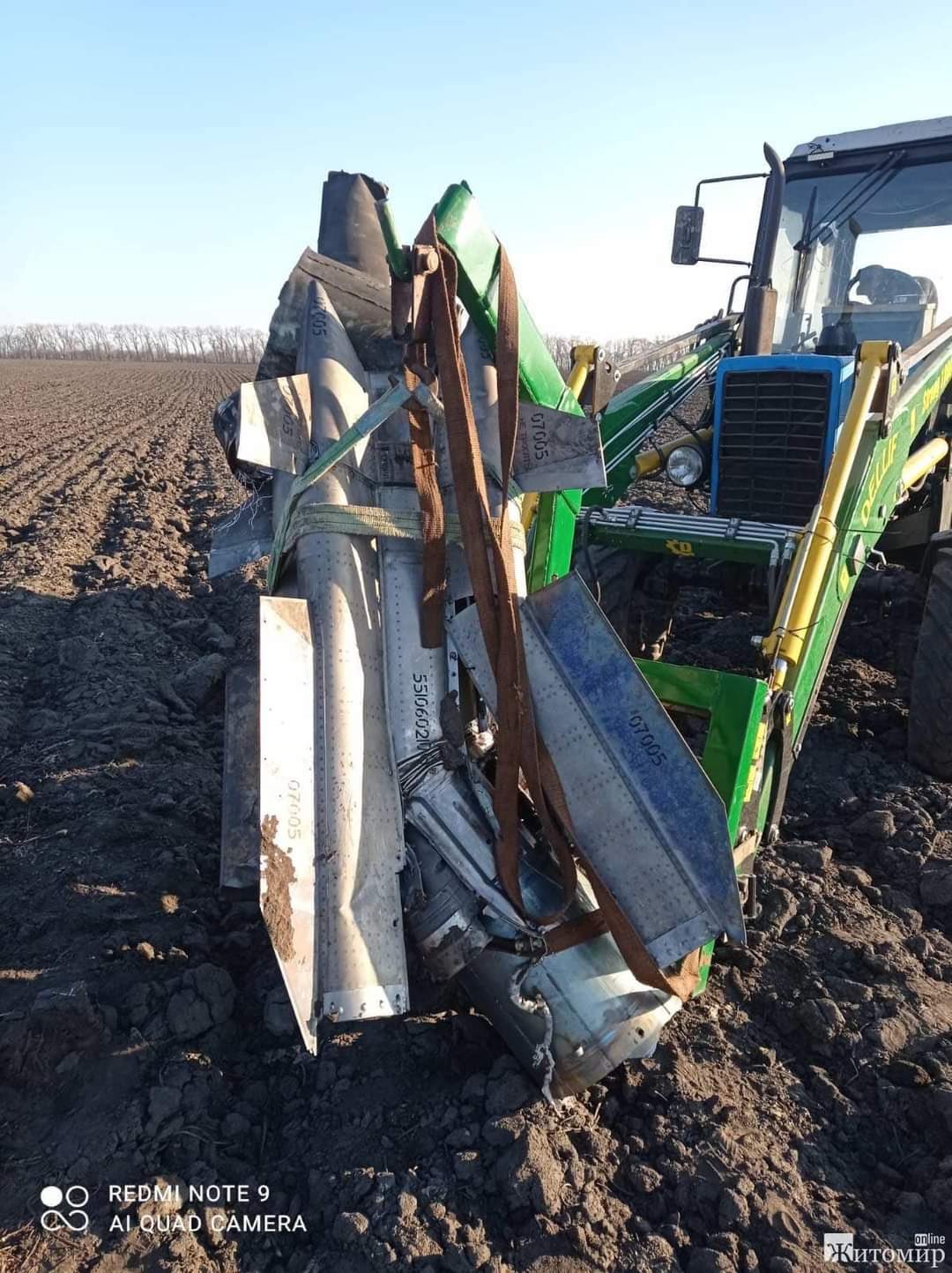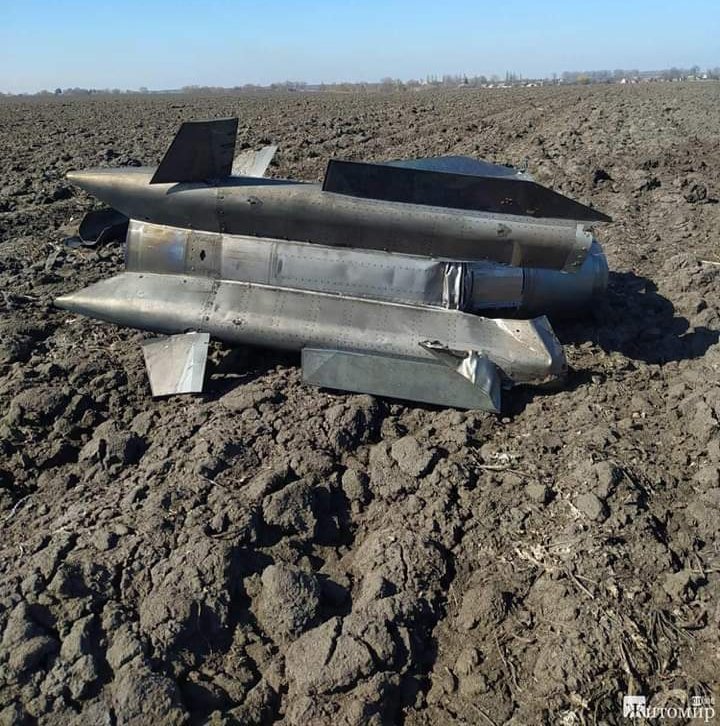 Os jatos táticos VKS mais modernos são capazes de operar à noite e fornecer alguns tipos de munições guiadas com precisão, mas há pontos de interrogação sobre o número de pilotos qualificados noturnos disponíveis, o tamanho dos estoques das munições relevantes e a confiabilidade dessas próprias armas. Em particular, uma série de destroços encontrados em toda a Ucrânia sugere que vários Kh-31Ps podem ter perdido completamente seus alvos.
Mesmo com tripulações treinadas e armas guiadas com precisão disponíveis, o conceito abrangente de operações significa que a Força Aérea da Rússia provavelmente não atingirá os níveis de precisão de uma arma aérea ocidental, especialmente devido à quase completa falta de pode de mira disponíveis para seus caças táticos. A razão para essa lacuna no inventário é em parte histórica, sem tradição de caças multifuncionais que poderiam ter sido encarregados de atacar alvos terrestres e aéreos com igual proficiência, e para os quais um pod de mira acabaria sendo uma prioridade.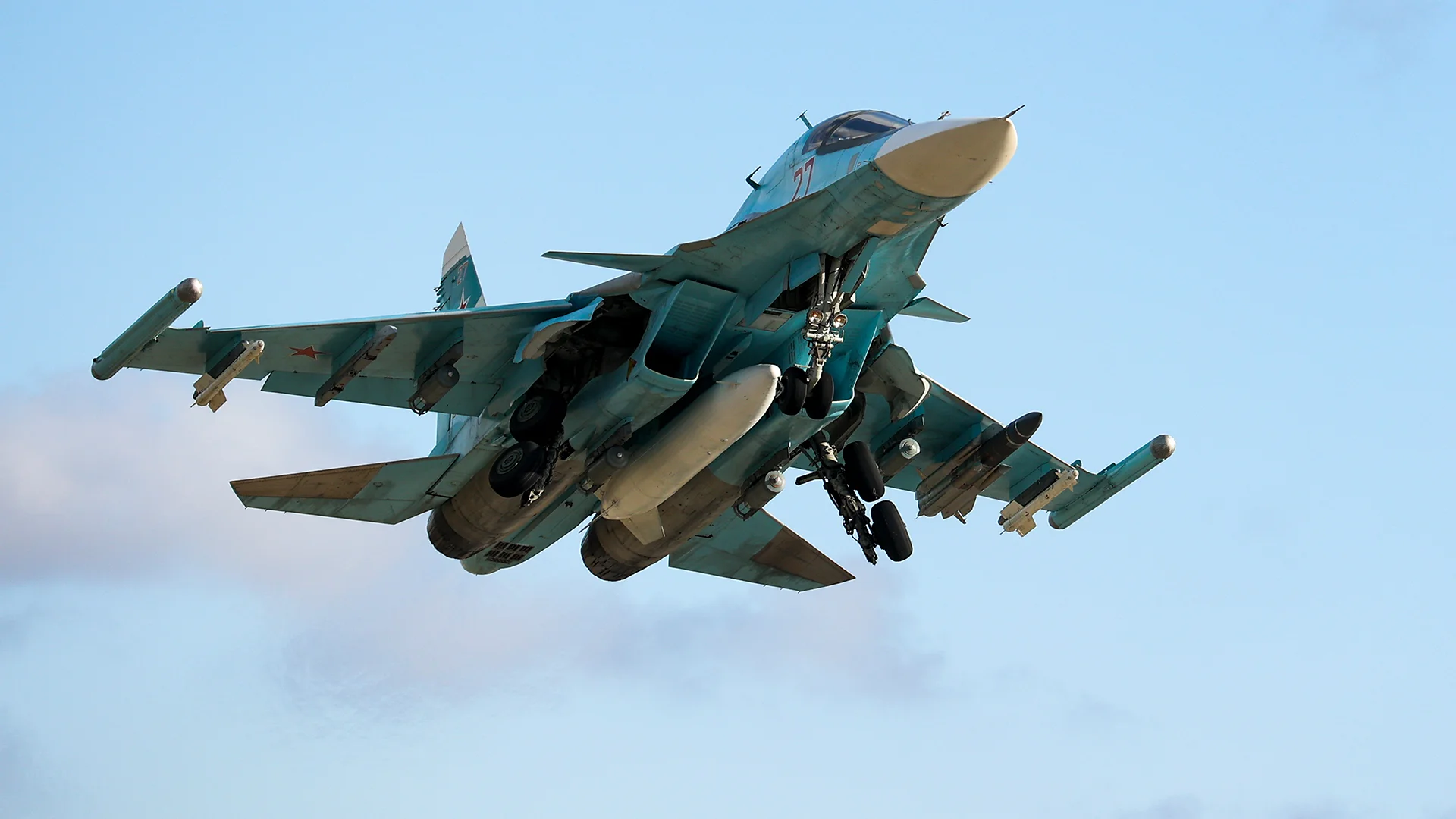 Nos últimos 10 anos, a indústria militar russa está determinada a encontrar um substituto para os antigos mísseis Kh-31, e foram anunciados planos para a adoção de um míssil de ataque hipersônico no lugar dos soviéticos. Mas, na realidade, todos os planos ficaram no papel e a guerra com a Ucrânia, a aviação militar russa entrou com mísseis da geração passada, que não podem cumprir com eficácia suas tarefas.
There's a Ukrainian military claim here about shooting down a Kh-31. It may be more likely that it did not find an active Ukrainian radar or failed to do so, so just broke apart on landing after running out of energy. https://t.co/qv7PrjhWUo

— Steve Trimble (@TheDEWLine) March 17, 2022
A maioria dos mísseis se desfez ao pousar depois de ficar sem energia ou foram derrubados pelos sistemas de defesa aérea ucranianos.