A Qatar Airways disse que falhas na superfície na fuselagem dos jatos A350 da Airbus causam risco de ignição dos tanques de combustível, reforçando sua alegação de que a segurança está em jogo em sua acirrada disputa legal com a fabricante de aviões.
Em documentos divulgados na terça-feira, a Qatar Airways disse que as camadas de tinta afetadas em grandes partes dos A350 foram tão danificadas que o vento e os poluentes, como sal ou fluidos hidráulicos, podem penetrar na camada externa e danificar a proteção contra raios da aeronave. Isso levanta uma preocupação particular nas asas, onde estão localizados os tanques de combustível.
In a further development, Qatar Airways regrets to advise that its regulator, the Qatar Civil Aviation Authority (QCAA) has now revoked the Airworthiness Review Certificate in respect of an additional A350 aircraft resulting in a total of 22 Airbus A350 aircraft now grounded.

— Qatar Airways (@qatarairways) February 28, 2022
O argumento será totalmente transmitido em um tribunal de Londres no próximo mês, com centenas de milhões de dólares em jogo para ambos os lados. A Qatar Airways processou a Airbus no final do ano passado por problemas de qualidade de pintura do A350 após meses de desacordo sobre sua gravidade. A Airbus reconhece o problema, mas contesta a caracterização da companhia aérea como uma preocupação de segurança.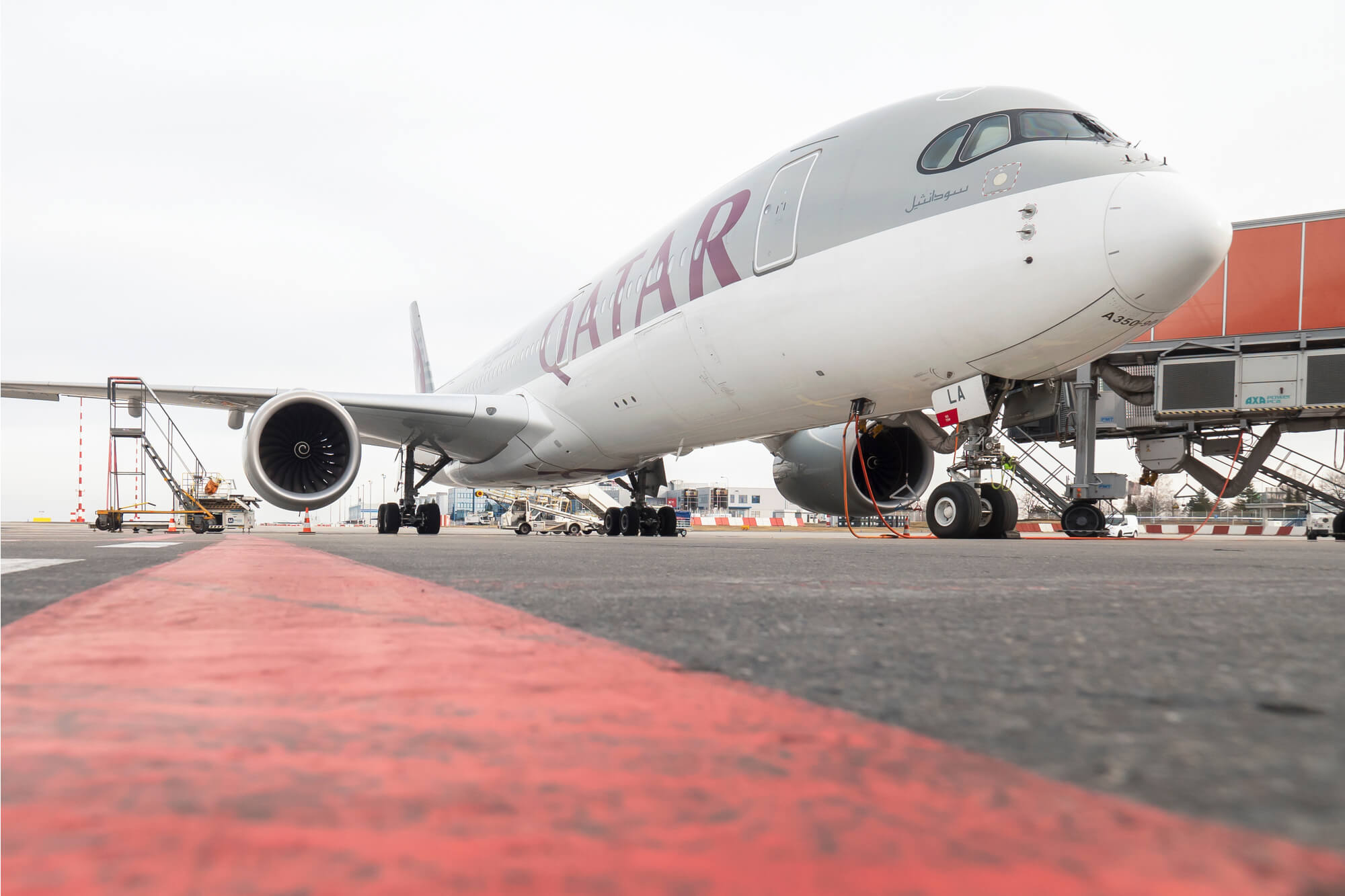 Ambos os lados fizeram pedidos de indemnização. A Qatar Airways aterrou 22 A350 até o momento, enquanto a Airbus cancelou duas entregas do widebody e um contrato separado para seus A321 mais vendidos. Essas vendas estão agora paradas em processos judiciais separados.
Duas agências
A Qatar Airways tem o apoio de seu regulador local de segurança da aviação, mas a Agência de Segurança da Aviação da União Europeia (EASA) disse que o avião é aeronavegável.
The European Union Aviation Safety Agency (EASA) does NOT intend to take any actions over the potential risks on "fuselage surface deterioration issues" declared by Qatar since it has NOT indicated any paint & protection degradation that could affect the structure of the #A350 pic.twitter.com/4qRAT39apL

— A350Blog (@A350Blog) August 17, 2021
Em seu processo judicial, a transportadora citou uma avaliação de segurança da EASA de abril de 2021, dizendo que a ameaça de raios representaria um perigo se fosse coincidente com tanques de combustível. A Qatar Airways disse que, como os danos podem ser vistos nas asas, isso significa que é coincidente com os tanques de combustível.
A Airbus "rejeita a descaracterização contínua e pública da Qatar Airways sobre a natureza desses problemas e de seu impacto na aeronavegabilidade contínua da aeronave A350", disse um porta-voz. A fabricante de aviões trabalhou com a EASA desde o início e continua a fazê-lo, disse ele.
Projeto "defeituoso"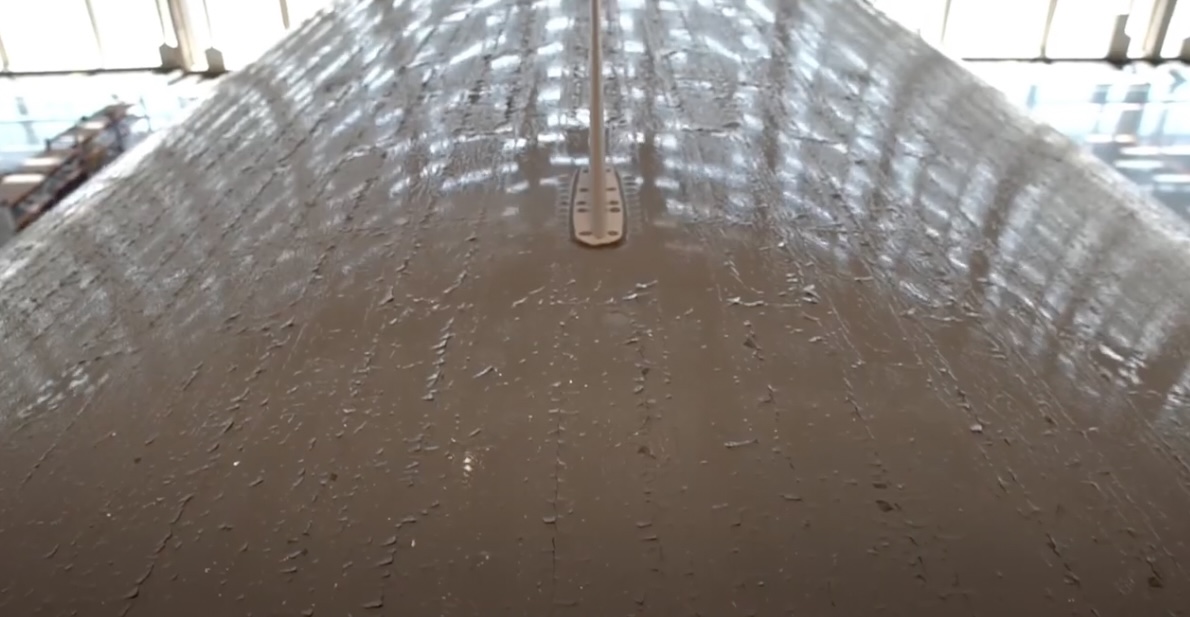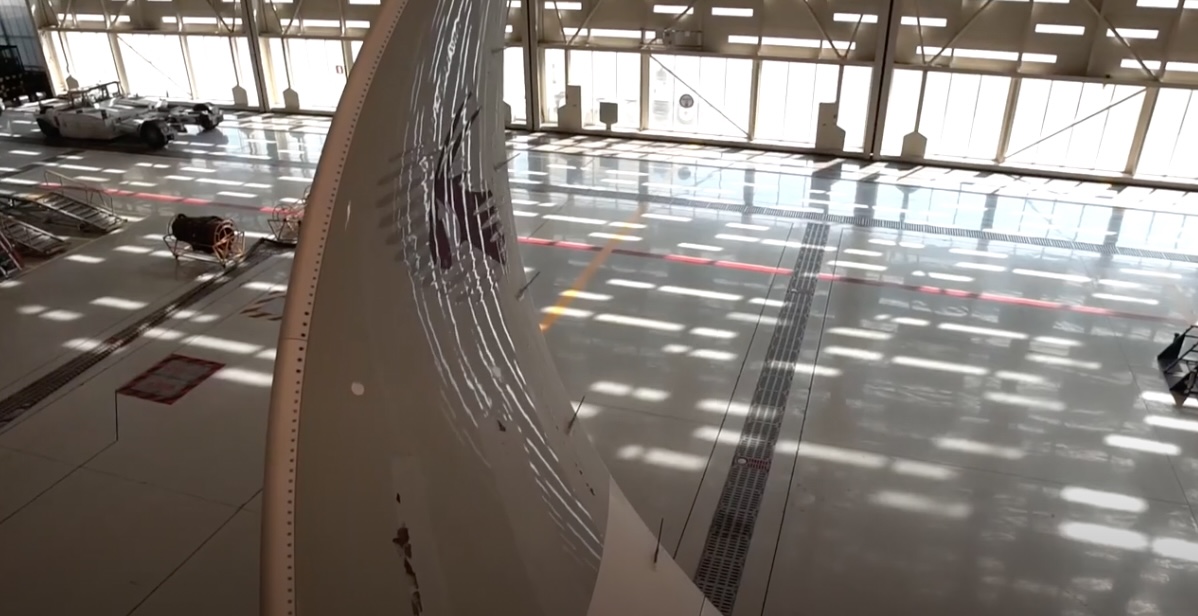 O diretor técnico da Qatar Airways, Ali Al Hilli, disse que o atual projeto e fabricação do A350 "está com defeito" e que ele inspecionou todos os A350 da companhia aérea. Os danos observados incluem rachaduras em forma de aranha, rachaduras graves nas esquadrias das janelas, exposição da proteção contra raios e da superfície composta subjacente e danos na camada de proteção contra raios. A companhia aérea forneceu fotos no comunicado pretendendo mostrar os danos.
Em outra declaração de testemunha, a Qatar Airways assumiu o desmantelamento da Airbus do pedido separado de 50 A321s. A companhia aérea processou o cancelamento e um juiz deve decidir sobre essa disputa na próxima semana.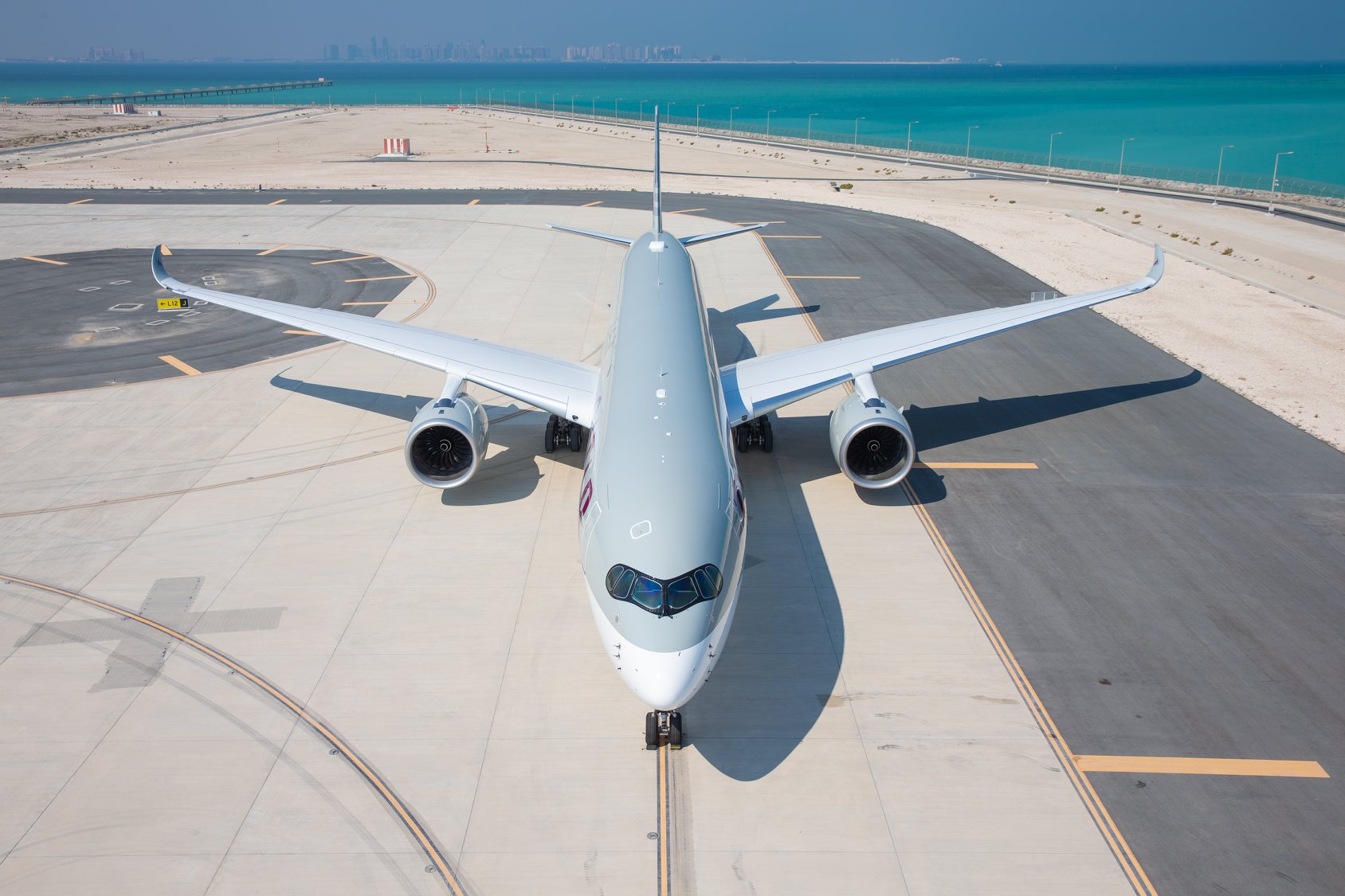 Nenhuma outra aeronave disponível no mercado pode igualar a capacidade da aeronave econômica e de longo alcance de atender mercados menores, como Toulouse e Lyon na França, Bergen, na Noruega ou Bilbao, na Espanha, e a companhia aérea agora suspendeu esses planos.
Qualquer atraso no A321, caso o pedido seja restabelecido, se deve à incapacidade da própria Airbus de atender à demanda, disse a Qatar Airways.
Alternativas ao A350
A Qatar Airways também rejeitou a alegação da Airbus de que a companhia aérea suspendeu os A350 por razões comerciais, porque seus negócios foram atingidos pela epidemia de coronavírus.
A transportadora agora está operando acima da capacidade pré-pandemia, disse, e teve que recorrer a alternativas, incluindo wet leasing – um acordo temporário em que um arrendador fornece uma aeronave junto com tripulação, manutenção e seguro. Também foi necessário trazer os superjumbos Airbus A380 de volta ao serviço. Esses acordos são caros e levaram a reclamações sobre o serviço, disse a companhia aérea.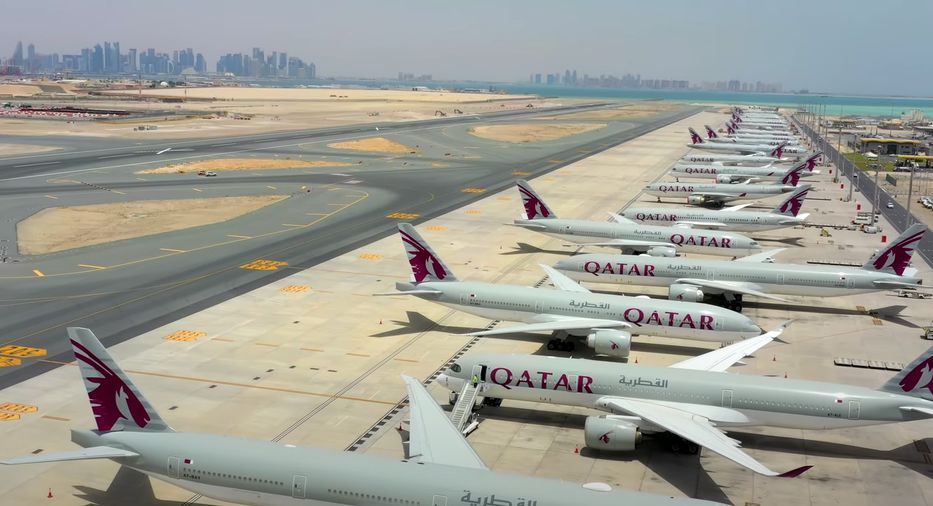 Mesmo com a batalha legal em andamento, a companhia aérea tentou refutar as alegações da Airbus de que a relação entre as duas empresas ficou tensa.
"A Qatar Airways e a Airbus trabalham juntas há mais de 20 anos", disse Krunoslav Krajacevic, gerente sênior de supervisão de produção e entregas de aeronaves da Qatar Airways, em depoimento. "Estou confiante de que o relacionamento permanecerá forte e continuará apesar desses procedimentos."