Os desenvolvedores russos levaram em conta as "fraquezas" do antecessor do jato F-22 dos EUA, o F-117A Nighthawk, ao projetar seu novo caça monomotor Checkmate.
A informação foi revelada em uma patente publicada pelo Serviço Federal de Propriedade Intelectual da Rússia, informou a agência de notícias estatal TASS. Ele compara o Checkmate com seu homólogo americano F-117A com baixa visibilidade de radar. "Esta aeronave (F-117) tem várias desvantagens, como características ruins de decolagem e pouso, além de estabilidade e controlabilidade insuficientes em voo", diz a patente.
Sukhoi just received a Russian patent for the Checkmate fighter unveiled in mock-up form last July.

It says they want F-117 stealth with better stability and takeoff performance.

I searched Russia's patent database so you don't have to.https://t.co/8xk3uspElo pic.twitter.com/L7ErQhWeFe

— Steve Trimble (@TheDEWLine) March 24, 2022
"A data de início da patente é 19/07/2021 e a data de registro, 23/03/2022. O campo de invenção é a aviação, em particular, aeronaves táticas leves com baixa visibilidade de radar", diz o documento.
A tarefa dos desenvolvedores do Checkmate era eliminar as deficiências de outras aeronaves conhecidas dessa classe. A empenagem do Checkmate é em forma de V. A entrada de ar está localizada na parte inferior da fuselagem.
"O resultado técnico da invenção foi a obtenção de melhor estabilidade e controlabilidade da aeronave sem comprometer as características de invisibilidade do radar", diz o comunicado.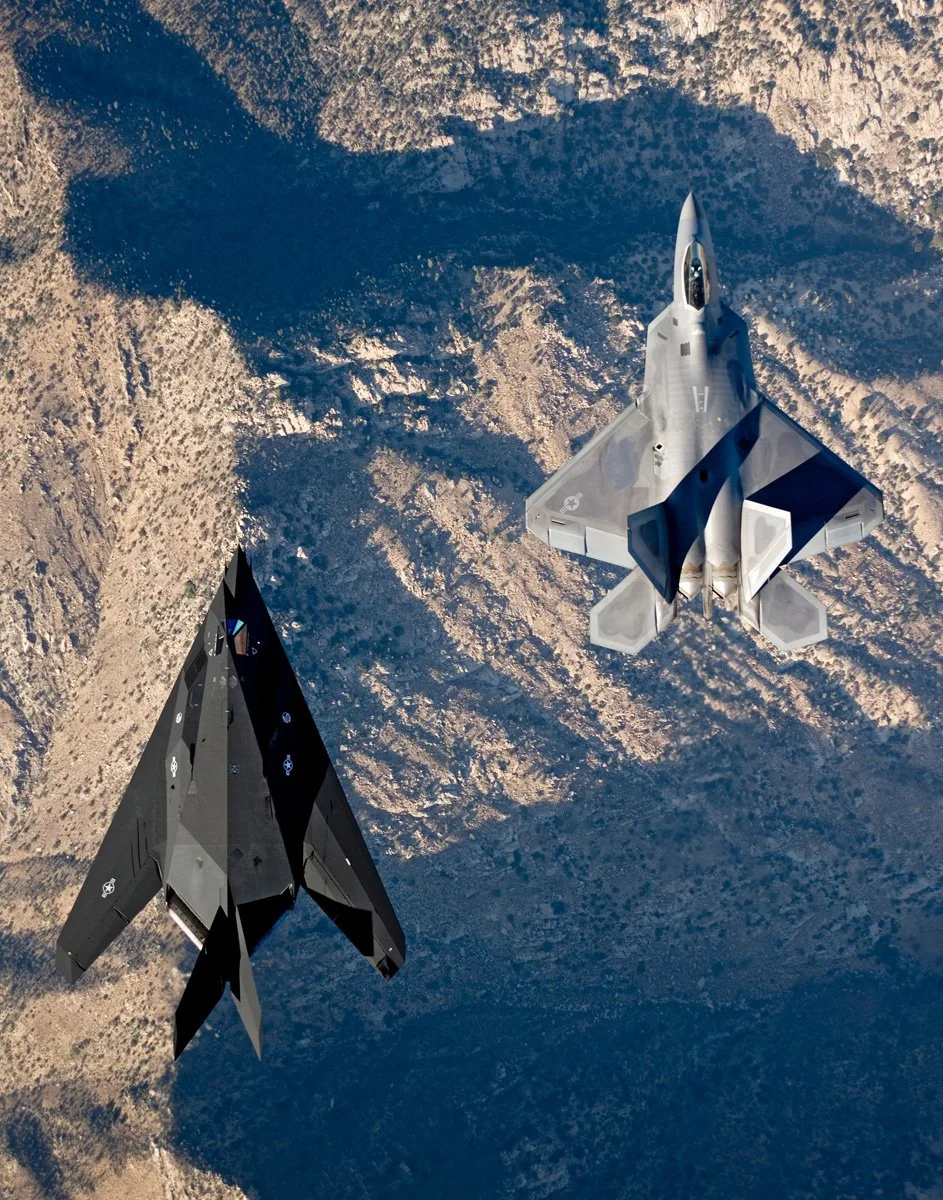 O F-117 é um avião furtivo de ataque tático subsônico de assento único construído pela Lockheed Martin. Destinava-se à penetração secreta através dos sistemas de defesa aérea do inimigo e ataques a alvos terrestres estrategicamente importantes.
Seu primeiro voo foi em 18 de junho de 1981. Um total de 64 aviões foram construídos. O último avião de série foi entregue para USAF em 1990. O avião participou de cinco conflitos armados, incluindo a Operação Tempestade no Deserto, em 1991. Em 2008, todas as aeronaves desse tipo foram oficialmente retiradas de serviço por motivos financeiros. Seu sucessor foi o F-22 Raptor.
O F-117 deveu sua baixa visibilidade principalmente à forma angular específica do composto do casco e materiais absorventes de radar e revestimento especial.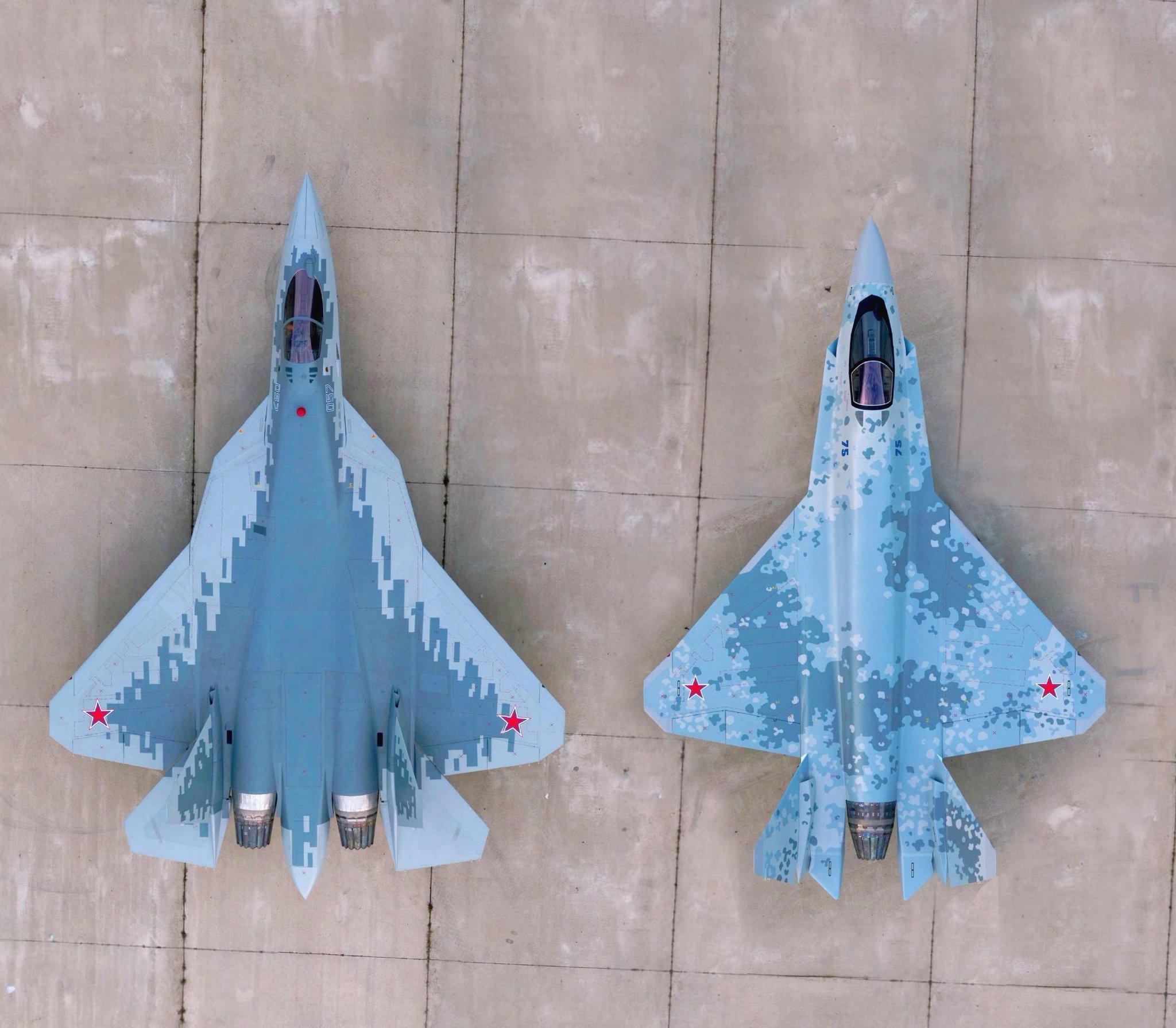 O Checkmate foi desenvolvido pela Sukhoi Company, uma afiliada da estatal russa United Aircraft Corporation (UAC), sendo apresentado pela primeira vez no show aéreo MAKS-2021. A apresentação estrangeira do caça aconteceu no Dubai Airshow 2021.
O Checkmate fará seu primeiro voo e sua produção em série deve começar em 2025.
Este jato russo supostamente apresenta arquitetura aberta ajustável aos requisitos do cliente e recursos de inteligência artificial (IA). Possui tecnologias de baixa visibilidade e está equipado com um compartimento na fuselagem para armas ar-ar e ar-superfície. A carga útil do jato excede 7 toneladas e pode atingir até seis alvos de uma só vez. A velocidade do avião monomotor é Mach 1,8 e o raio de combate de 3.000 km.