O porta-aviões USS Gerald R. Ford, o navio de guerra mais caro já construído, está finalmente pronto para o serviço de combate, conforme discreta aprovação pela Marinha dos EUA.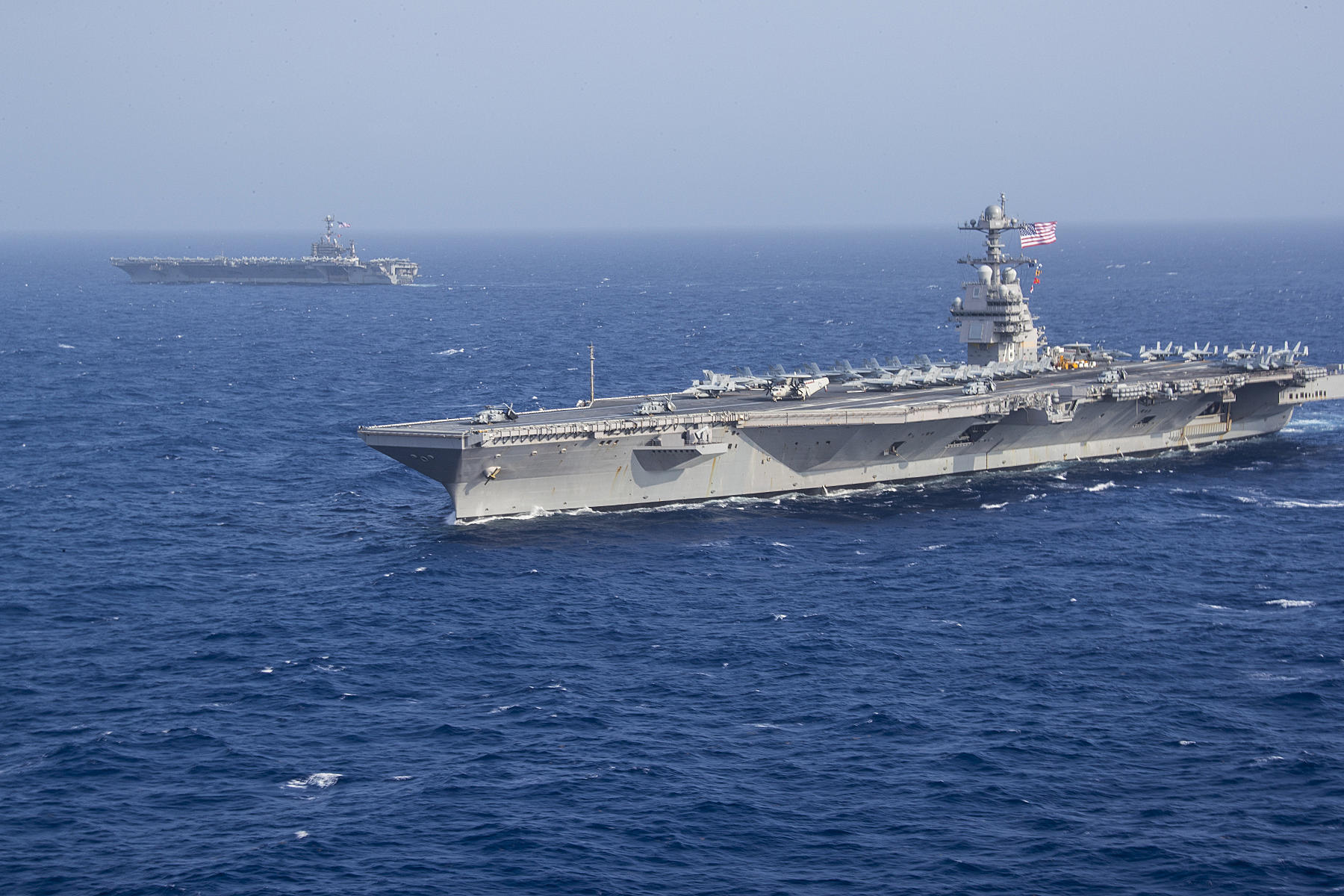 A Marinha dos EUA aprovou discretamente o navio para capacidade de operações iniciais durante o final de 2021, com pouca ou nenhuma fanfarra – um final incomum para um processo de desenvolvimento de navios que viu mais de meia década de publicidade terrível.
The Sailors of #Warship78 take on 541K pounds of ordnance from USNS William McLean (T-AKE 12) as the carrier readies for deployment. @USNavy @COMNAVAIRLANT11 @US2ndFleet @flynavy pic.twitter.com/1Qdxru4UTY

— USS Gerald R. Ford (CVN 78) (@Warship_78) April 12, 2022
O Ford fará sua primeira implantação ainda este ano, quatro anos depois do planejado originalmente.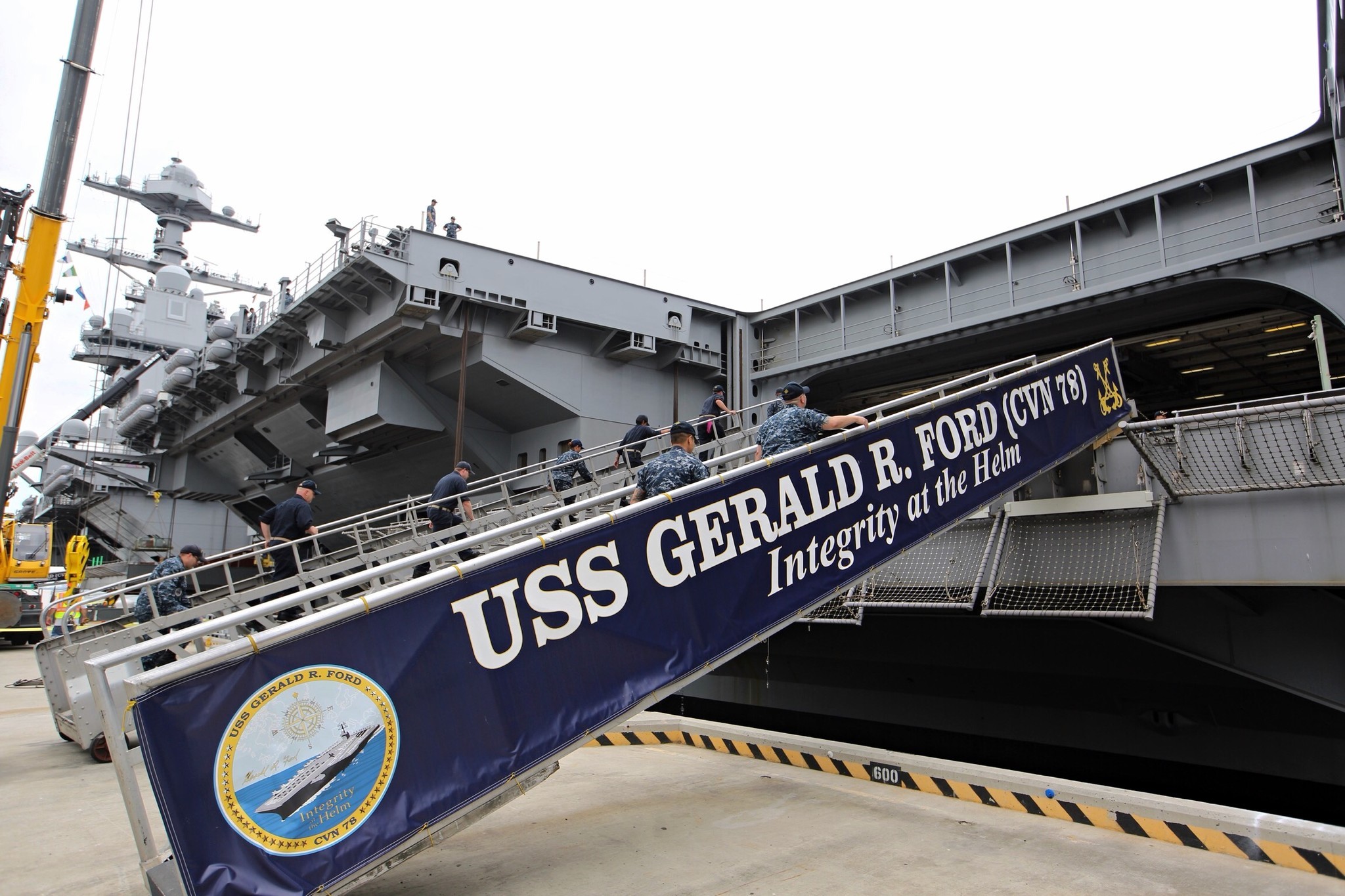 O Gerald R. Ford é o primeiro porta-aviões da classe Ford; a classe eventualmente substituirá os porta-aviões existentes da classe Nimitz. Como a primeira classe em décadas, os navios da classe Ford integrarão uma série de novas tecnologias.
#firstinclass of aircraft carriers incorporating 23 new technologies & designed to support the @USNavy's #airwingofthefuture. #WeAreWarship78 #AirPower pic.twitter.com/1ydKnaFc6q

— USS Gerald R. Ford (CVN 78) (@Warship_78) March 30, 2022
A classe Ford foi projetada com um novo sistema de radar, o Dual-Band Radar; novas catapultas de lançamento eletromagnético de aeronaves e elevadores de armas; novo equipamento de recuperação de aeronaves; e outras coisas mais. O resultado deveria ser um navio de guerra altamente eficiente, capaz de mais surtidas de aeronaves.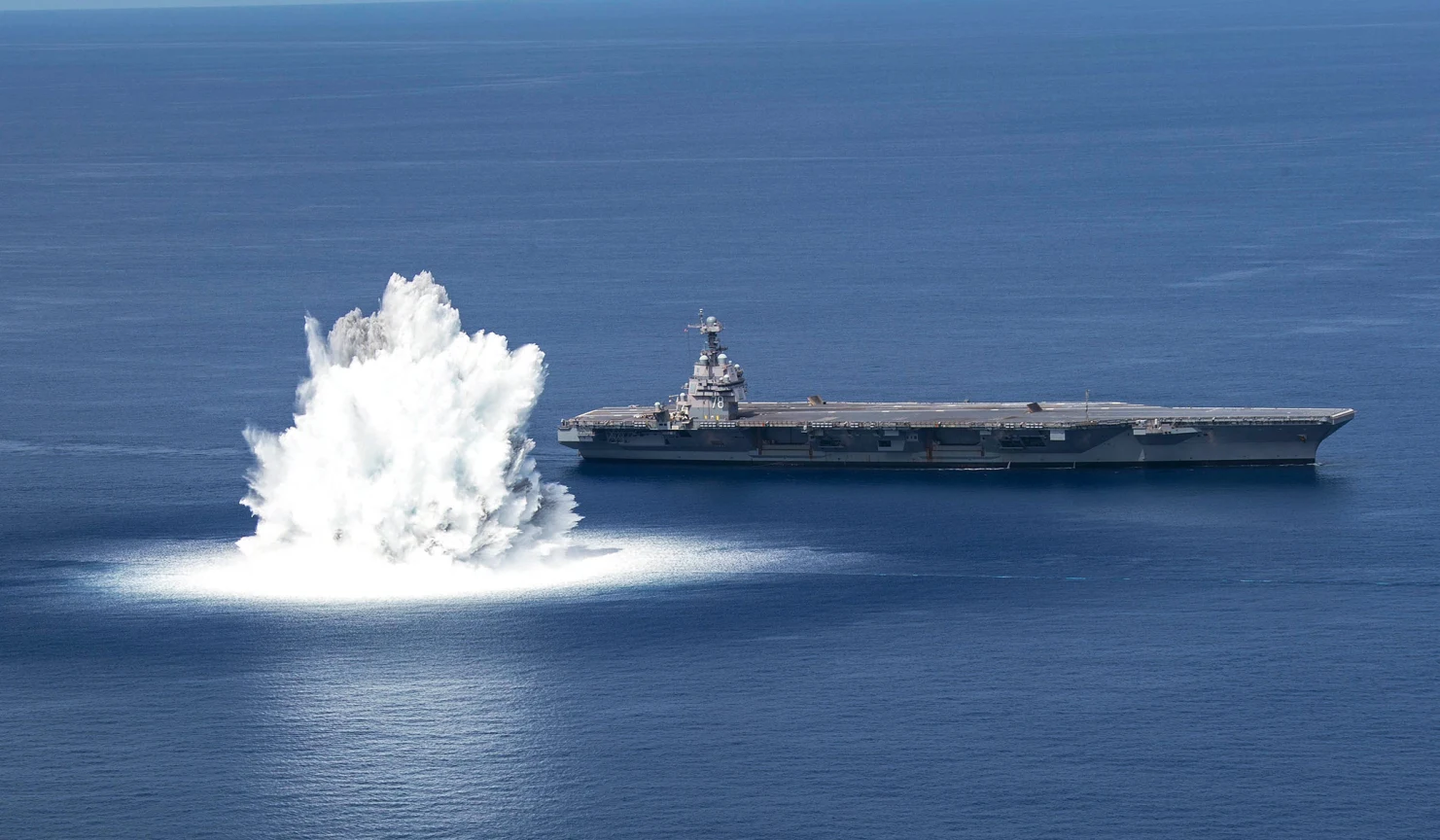 Infelizmente, muitos dos novos equipamentos tiveram sérios problemas técnicos. Embora essas questões tenham sido gradualmente eliminadas, o problema mais difundido – os elevadores de armas avançados (AWEs) que levantavam bombas e mísseis das aeronaves, do interior do navio para o convés de voo – só foi completamente resolvido no ano passado. O gerente de programa do Ford, citado no DefenseOne, vinculou a eventual solução AWE à declaração de capacidade de operação inicial do navio.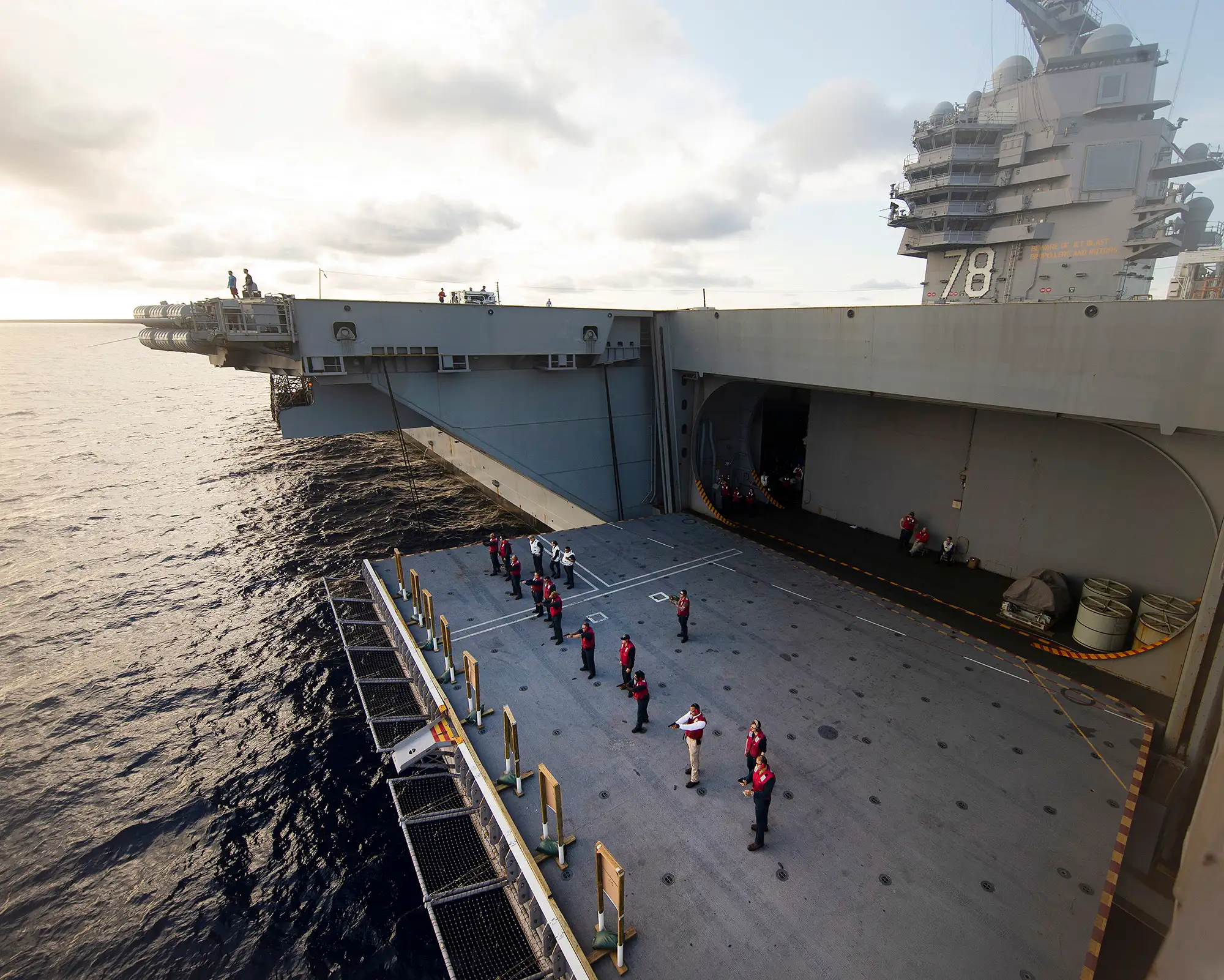 Capacidade de operações iniciais (IOC) é um termo usado para descrever novos sistemas de armas que foram certificados como autorizados para certas tarefas de combate. Isso não significa que o sistema de armas seja classificado para realizar todos os seus deveres de combate, mas pode realizar o suficiente deles para ser considerado implantável para combate. Não está claro o que está impedindo o Ford de ser considerada totalmente capaz de operar.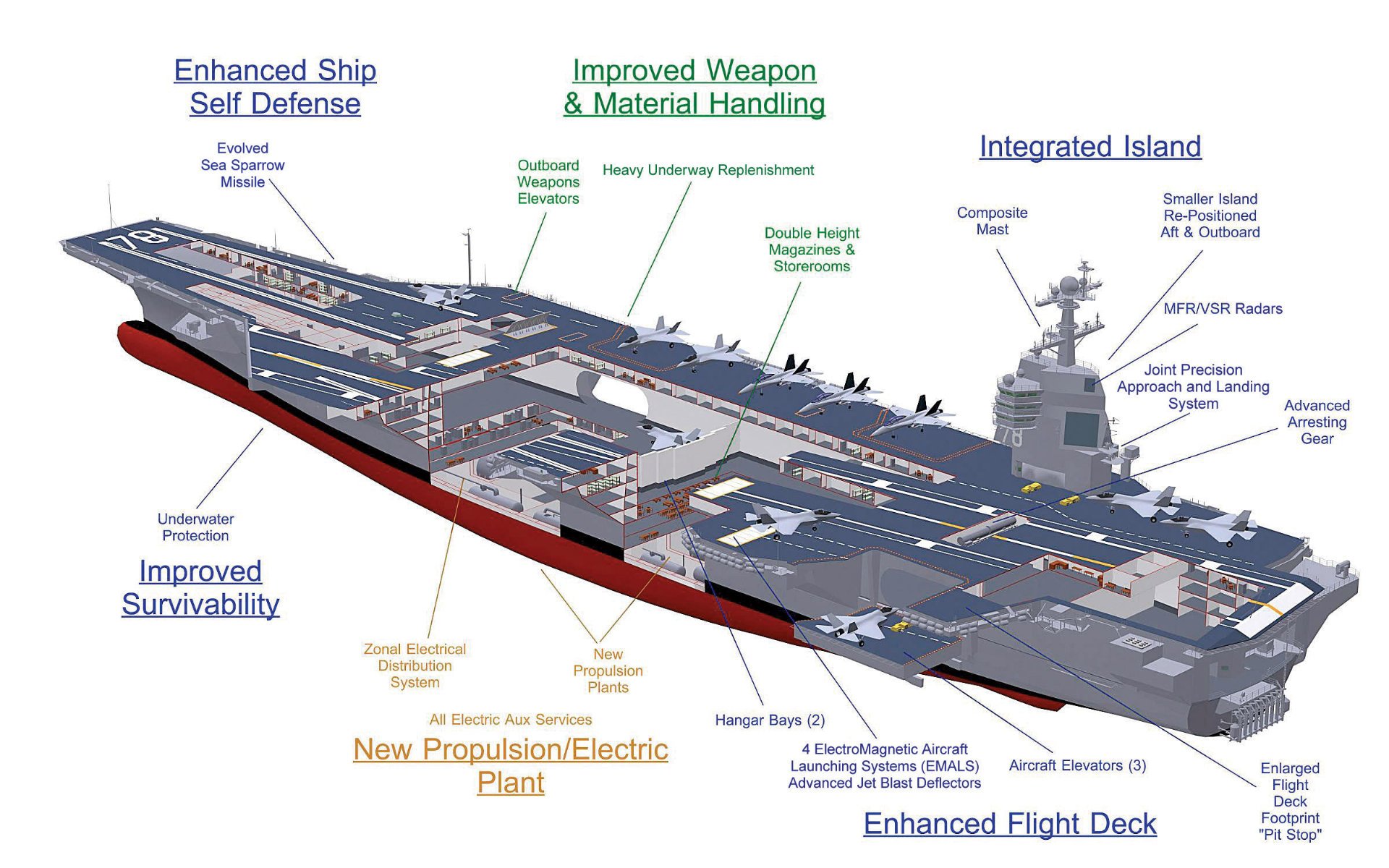 Os super porta-aviões de 100.000 toneladas e 330 metros de comprimento da Marinha dos EUA normalmente levam cinco anos para serem construídos. A construção da Ford começou em 2009, mas as dificuldades de produção significaram que ele só seria comissionado em 2017, oito anos depois. Apesar do comissionamento, ele não poderia realmente servir como um porta-aviões pronto para a frota até dezembro de 2021.
Aqui está um vídeo de um dos elevadores de armas avançados em operação, cortesia do U.S. Naval Institute News:
De acordo com o Serviço de Pesquisa do Congresso, o USS Ford custou US$ 13,3 bilhões, tornando-o um dos navios mais caros (se não o mais caro) já construído. O custo não inclui o custo unitário das mais de 70 aeronaves do Ford, que incluirão 40 a 50 jatos F/A-18E/F Super Hornets e F-35 Joint Strike Fighters; cinco aeronaves de ataque eletrônico EA-18G Growler; 19 helicópteros MH-60 Seahawk; quatro aeronaves de alerta antecipado E-2D Hawkeye; e dois CV-22B Osprey para transporte de carga.
We are flying into the future with flight deck certification and air wing carrier qualifications in preparation for our maiden deployment. ???? pic.twitter.com/cfJAIZmhSg

— USS Gerald R. Ford (CVN 78) (@Warship_78) March 22, 2022
Também não leva em consideração o custo de proteção do navio, que recai sobre uma mistura de cruzadores de mísseis guiados, destróieres e submarinos de ataque movidos a energia nuclear, e os navios de logística que mantêm o Ford e suas escoltas abastecidos no mar.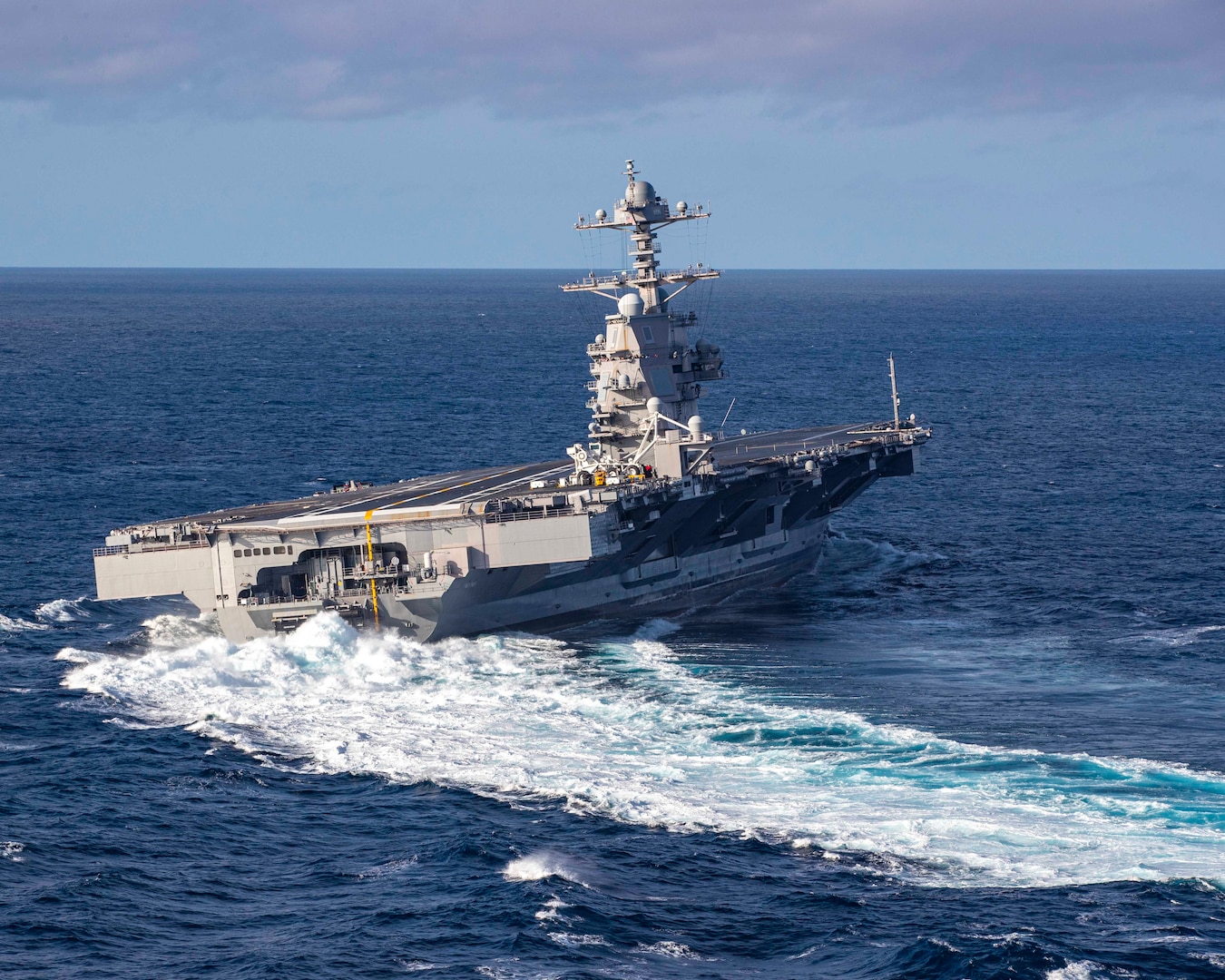 É um pouco misterioso, como aponta DefenseOne, por que a Marinha dos EUA ficou tão quieta sobre o status de Capacidade Operacional Inicial do Ford. A cobertura de notícias do Ford foi merecidamente negativa ao longo dos anos, à medida que os custos aumentaram e os equipamentos não funcionaram como anunciado. Agora que a longa e torturante estrada acabou, deve ser hora da Marinha comemorar e comunicar ao mundo que o navio está finalmente pronto para o serviço.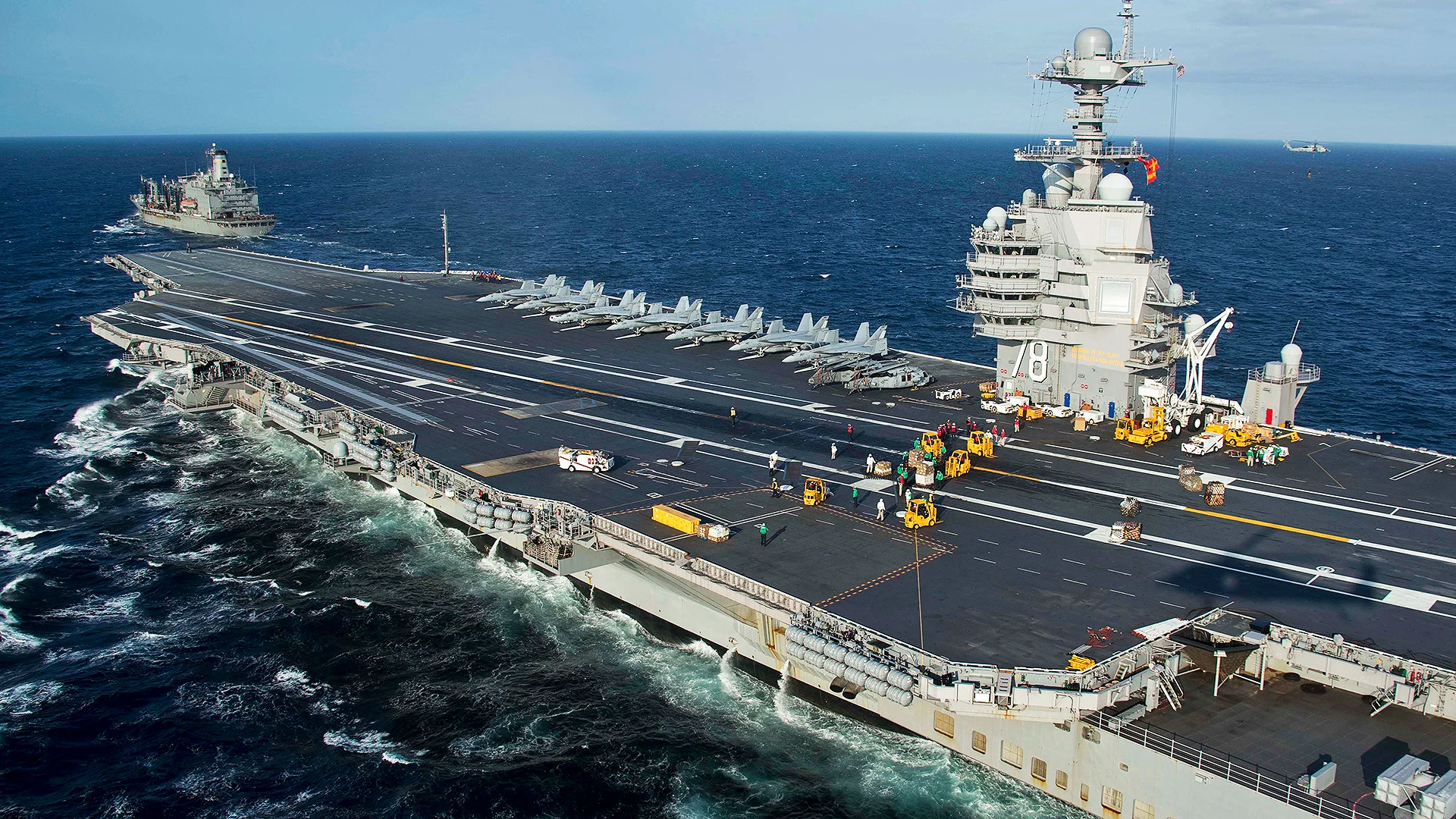 Em notícias relacionadas, o estaleiro Huntington Ingalls Industries lançou a quilha para o terceiro porta-aviões da classe Ford, o USS Enterprise. O Enterprise será o nono navio de guerra da Marinha dos EUA com o nome; navios anteriores incluíram um porta-aviões que serviu na Segunda Guerra Mundial e o primeiro porta-aviões movido a energia nuclear do mundo. Nesse ritmo, o Enterprise deve ser comissionado no período de 2027 a 2028. O quarto porta-aviões da classe, o USS Doris Miller, o seguirá no estaleiro.