A Polícia Nacional Ucraniana está conduzindo uma investigação sobre a destruição do Antonov An-225 no Aeroporto de Hostomel, ocorrida nos primeiros dias da invasão russa na Ucrânia.
"A aeronave foi destruída durante o bombardeio de artilharia durante o ataque das forças armadas da Federação Russa", disse a polícia.
A maior aeronave do mundo havia chegado ao aeroporto Hostomel para manutenção no início de fevereiro, mas foi danificada quando o conflito começou algumas semanas depois na chamada Batalha do Aeroporto Antonov.
?????????? ????????? ?????? ??? ?? ????? ???????? ?????? «????»
?https://t.co/ncpRERlyEj#stoprussia pic.twitter.com/9SgwetxWj3

— ??????????? ??????? (@NPU_GOV_UA) April 21, 2022
Especialistas criminais, investigadores e serviço policial de explosivos estão trabalhando no local.
O acesso ao aeroporto permaneceu impossível até 2 de abril, quando as forças ucranianas recuperaram o controle da área, enquanto as tropas russas recuavam para o leste do país.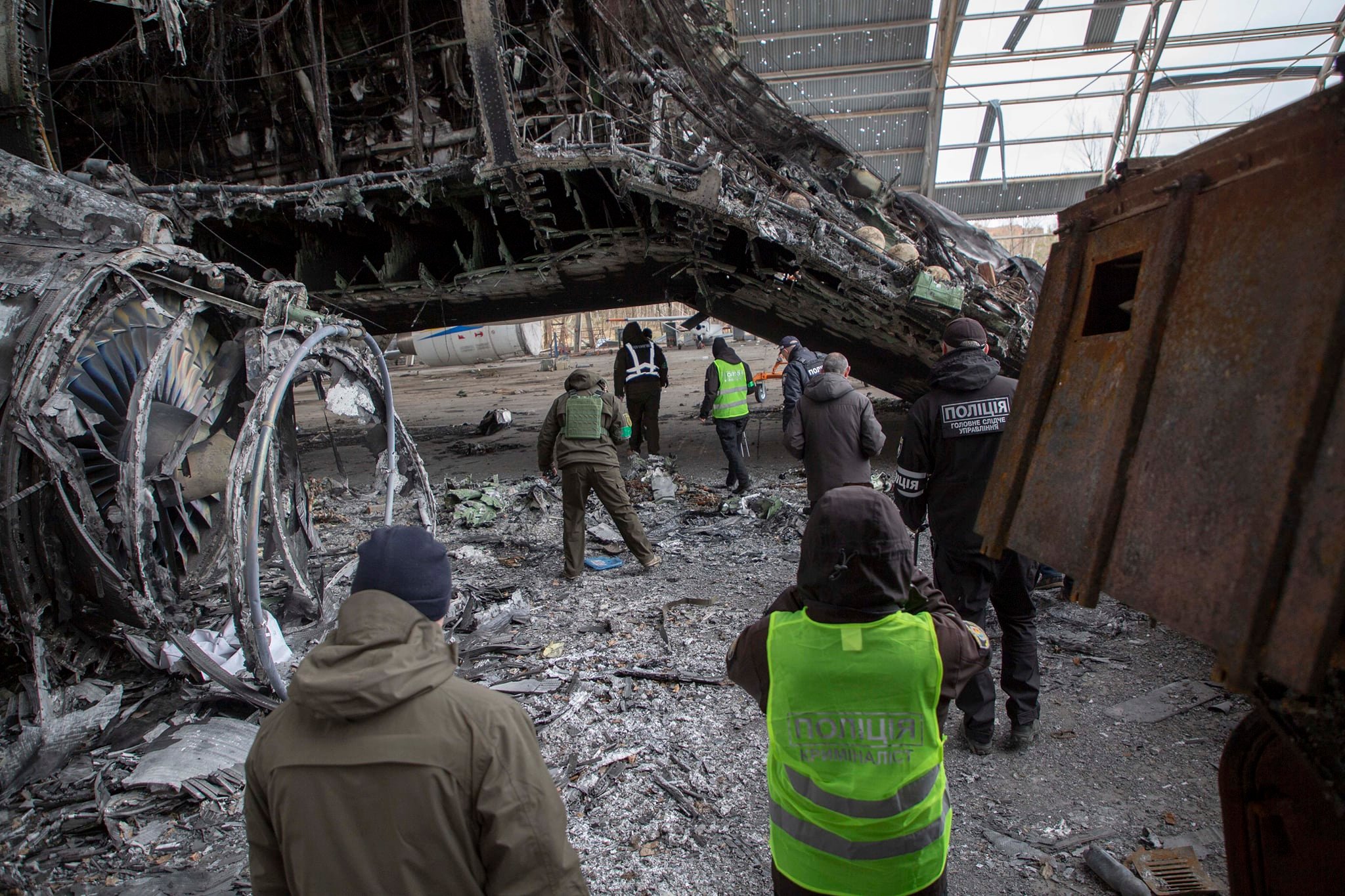 Acredita-se que o nariz e as asas da aeronave, em particular, sofreram danos consideráveis. No entanto, até agora, a extensão total dos danos permanece desconhecida.
Técnicos de incêndio do Centro de Investigação Científica e Criminal de Kiev do Ministério da Ucrânia estão realizando uma revisão da cena e coletando evidências materiais.
The National Police is conducting an investigation into the destruction of the plane "Mriya "

AN-225 Mriya, was destroyed by artillery fire during an attack by the armed forces of the Russian Federation.#Hostomel pic.twitter.com/5BvpPdl6io

— Oriannalyla ?? (@Lyla_lilas) April 21, 2022
A polícia descobriu um grande número de equipamentos russos e outras provas materiais, incluindo explosivos.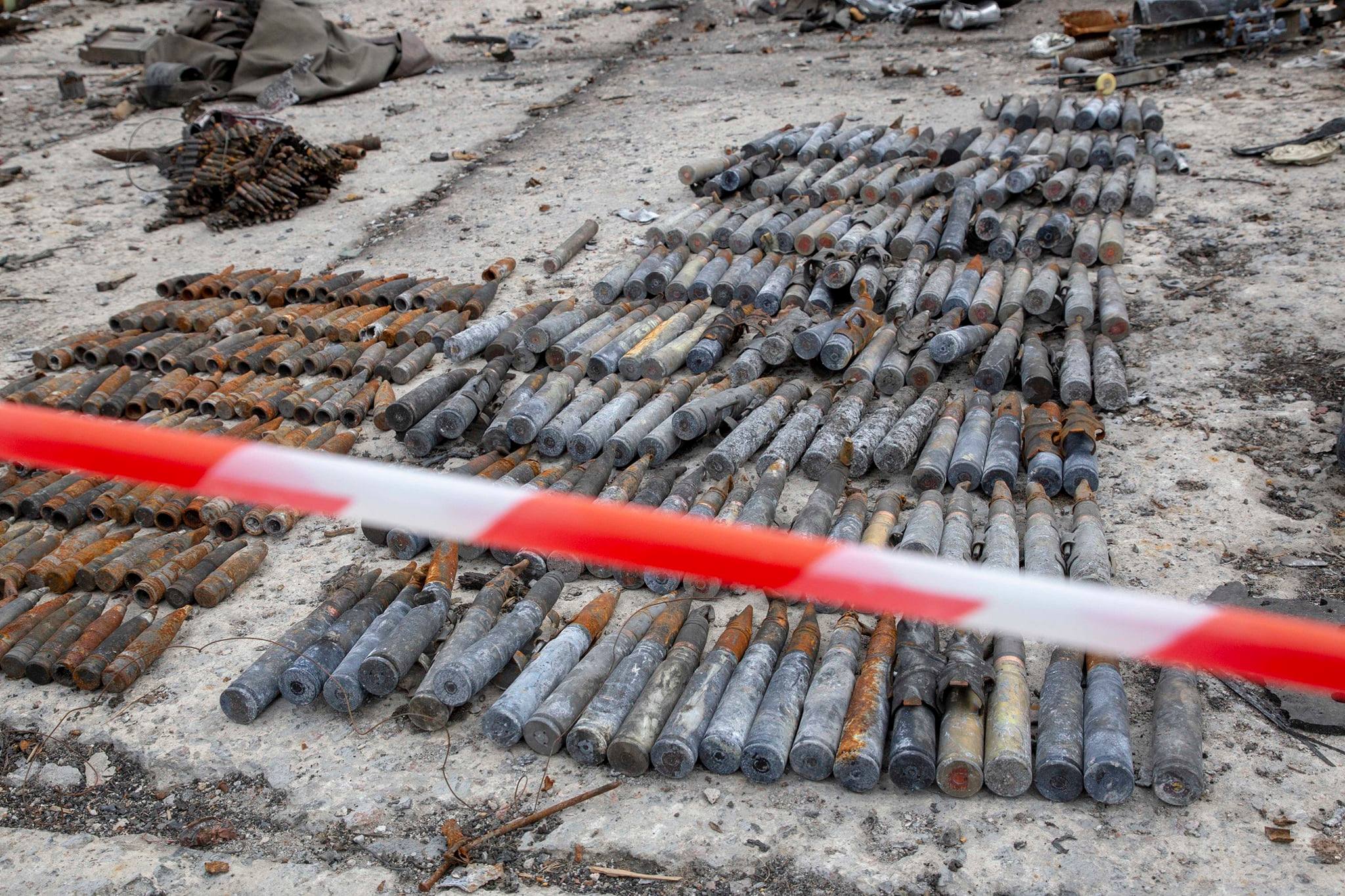 Além disso, explosivos da polícia estão detectando e destruindo munições intactas que os russos jogaram no território do aeroporto.
A equipe de investigadores de Antonov, incluindo o piloto-chefe do An-225, Dmytro Antonov, foi até o local para examinar os danos e realizar uma análise preliminar dos custos de reparo. Eles estão trabalhando em colaboração com a empresa de defesa ucraniana Ukroboronprom.