Informações em vídeos registrados pelos atualmente famosos drones Bayraktar TB2 da Ucrânia apontam que os militares ucranianos continuam recebendo novos sistemas não tripulados de combate da Turquia, em um ritmo supostamente acelerado.
A Ilha da Serpente próximo de Odessa na Ucrânia viu algumas ações dramáticas no fim de semana passado, incluindo um bombardeio de alta velocidade e baixo nível executado por jatos Su-27 ucranianos e uma série de ataques de drones Bayraktar TB2 que afundaram dois barcos de patrulha e uma embarcação de desembarque transportando um sistema de mísseis terra-ar. Em seguida, um drone destruiu um helicóptero Mi-8 enquanto lançava tropas na ilha.
#Ukraine: The Ukrainian Air force is still alive- seen here are two Ukrainian Su-27 striking Russian facilities on the famous Snake Island in the Black Sea, in remarkable footage filmed by a TB-2 drone.

As we can observe, there is serious damage. pic.twitter.com/ogN3gOU8uJ

— ?? Ukraine Weapons Tracker (@UAWeapons) May 7, 2022
Mas para a Rússia, a maior preocupação pode ter sido um número em um dos vídeos de um drone Bayraktar: um registro mostrando que era um drone novinho em folha direto da linha de produção.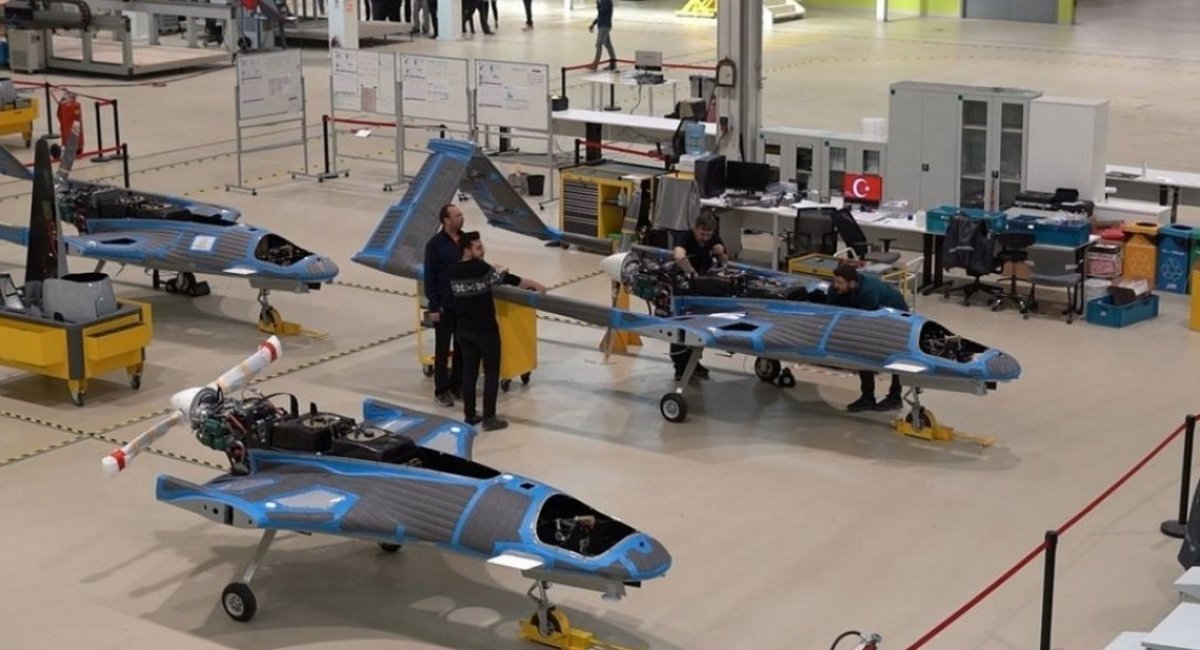 O Bayraktar TB2, fabricado na Turquia, é o drone mais celebrado da época. Enquanto a manchete do The New Yorker na segunda-feira de The Turkish Drone That Changed the Nature of Warfare (O Drone Turco que Mudou a Natureza da Guerra) chamou a atenção, seu sucesso anterior na Líbia e na Síria e mais especialmente em Nagorno-Karabakh, onde destruiu centenas de veículos blindados fornecidos pela Rússia da Armênia, sugeriu que o Bayraktar poderia ser um elemento-chave da defesa da Ucrânia. Muitos especialistas duvidavam que o Bayraktar pudesse prevalecer contra a superioridade aérea russa e os sistemas terra-ar integrados, mas rapidamente provaram que estavam errados – em 28 de fevereiro, muitos observaram como a incapacidade da Rússia de parar o Bayraktar significava problemas maiores com sua máquina militar.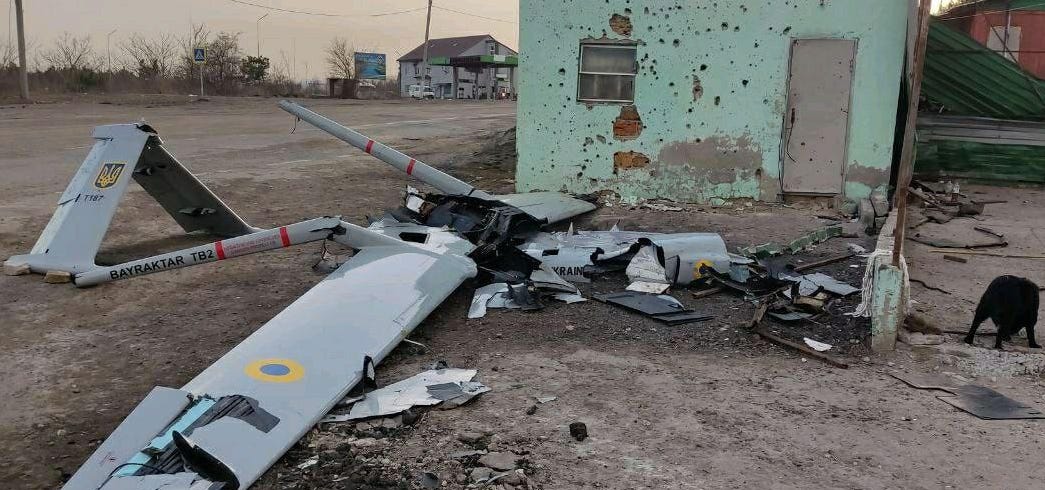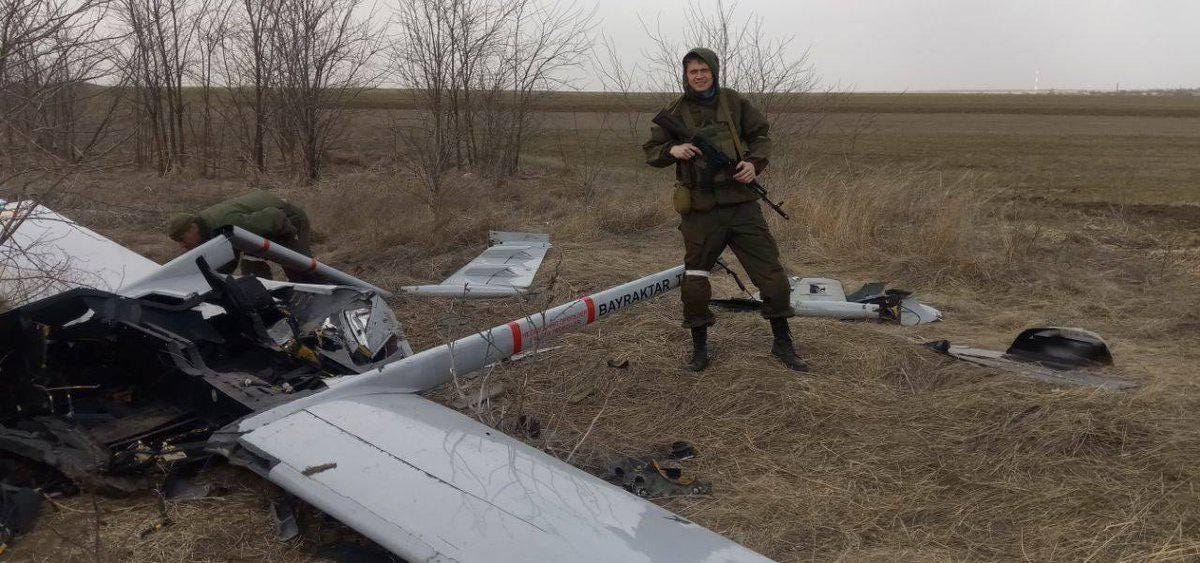 Certamente, a Rússia parece odiar os drones fornecidos pela Turquia e postou alegações infladas sobre o número de Bayraktars abatidos, até mesmo fingindo abates extras ao reorganizar os destroços para novas fotos.
5/8
?? Within two days, 29 Ukrainian UAVs have been shot down in the air, including 8 Bayraktar TB-2 strike UAVs. Meanwhile, 4 Bayraktar drones have been shot down this afternoon.

— ???? (@aleksandrov_76) May 10, 2022
Mas alguns Bayraktars estão sendo abatidos, e a frota original da Ucrânia de cerca de 36 drones está se esgotando com pelo menos sete perdas, de acordo com a contagem definitiva do site Oryx. A Turquia manteve-se declaradamente neutra neste conflito, sendo altamente dependente do gás e do trigo russos, e se posicionou como mediadora, e o governo turco, ao contrário de muitos outros membros da OTAN, não está fornecendo armas à Ucrânia. Ancara se recusou a comentar se as vendas privadas de armas eram permitidas, então supunha-se que não seriam entregues mais Bayraktars. Daí as propostas para os EUA fornecerem à Ucrânia MQ-9 Reapers ou outros drones para aumentar sua frota.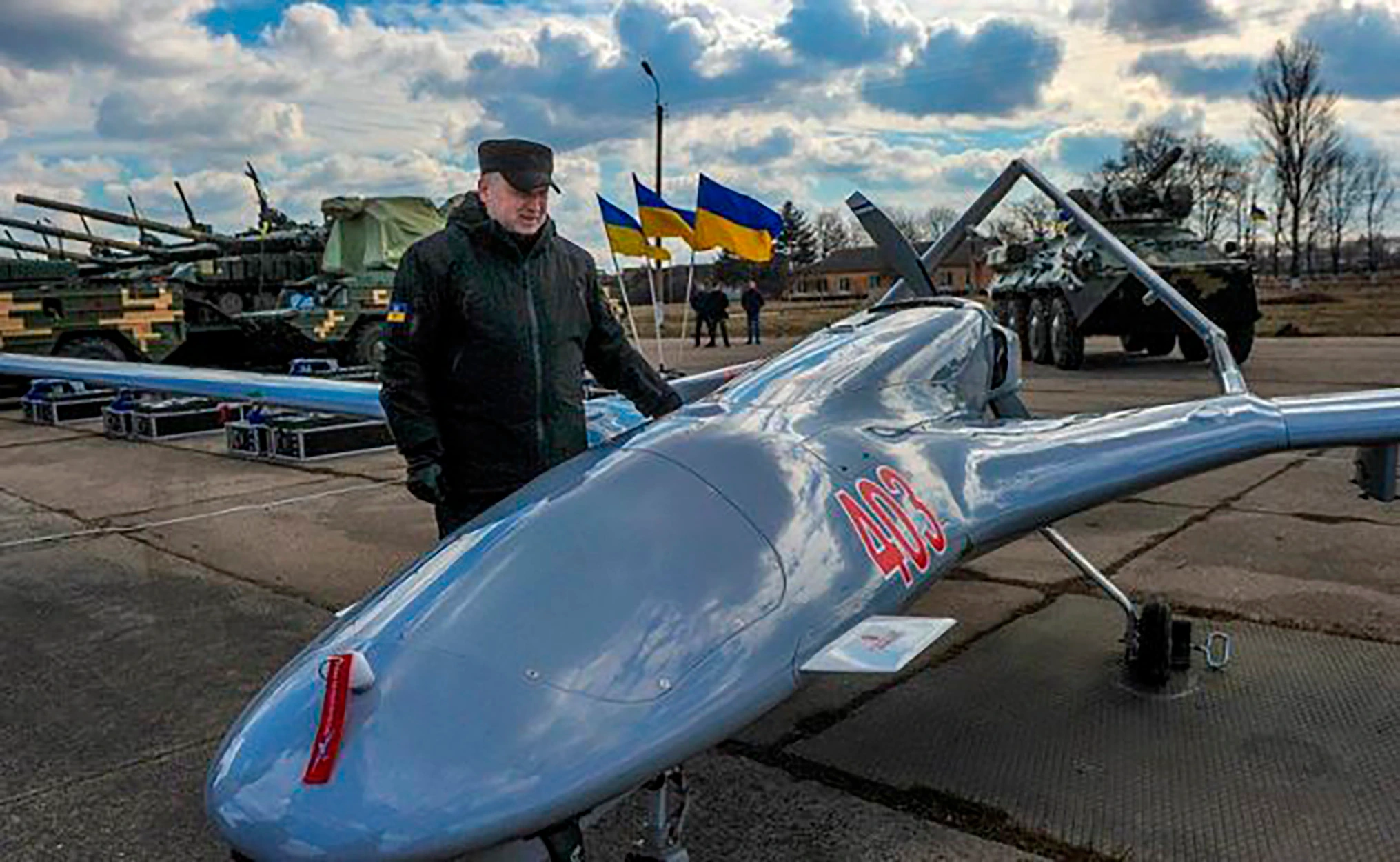 Mas um analista de inteligência de código aberto com o Twitter @ameliaairheart observou uma característica interessante de um dos ataques da Ilha da Serpente: o feed de vídeo do Bayraktar, que normalmente é limpo para cortar informações de identificação digital, foi deixado intacto. Isso mostra que o ataque foi realizado da Estação de Controle Terrestre 13, operando um Bayraktar com o registro T253.
In the upper right corner of this TB2 footage captured earlier today, we can see that this is being captured by TB2 Ground Control Station 12 (it is unknown if this is sequential or not) from a TB2 with registration T253. H/t @vcdgf555 for the tip! 1/3 https://t.co/8RFWTqoiGi pic.twitter.com/bxJXXKV3Lm

— Amelia Smith (@ameliairheart) May 7, 2022
O analista então comparou esse registro com dados de voo de código aberto da Turquia, que mostraram que o TB2 "T253" realizou um voo de teste ao sul das instalações de teste de voo de Baykar, perto de Kesan, na Turquia, em 21 de março, apenas seis semanas atrás.
While we knew about TB2 deliveries to Ukraine, this is the first time (that I have seen) that we have seen a TB2 testing in Turkey and subsequently seen footage of activity in Ukraine. This strongly suggests that Ukraine is getting TB2s quickly off the production line. 3/3 pic.twitter.com/l2OkSneOwp

— Amelia Smith (@ameliairheart) May 7, 2022
"Isso sugere fortemente que a Ucrânia está liberando os TB2s rapidamente da linha de produção", concluem.
Outro analista, @Intelassess, observa que um Bayraktar com registro T261 também foi visto na Ucrânia e que o T258-T262 passou por testes juntos em Kesan. Como os drones normalmente são fornecidos em lotes de seis, isso sugere que a Ucrânia pode ter recebido pelo menos dois desses lotes desde o início da guerra.
2/2 It's possible that 2 UAS (12 TB2s plus 6 GCS) have been airlifted to Ukraine since the war began as I've documented 15 Flights to Ukraine/Poland March to 4 May. I've seen more flights but if I can't capture the ICAO address or registration I haven't been logging them.

— IntelAssess (@812Z_) May 7, 2022
Outros rastrearam voos recentes aparentemente da fábrica de Baykar para a Polônia.
Ukraine air force AN12 flight from Tekirdag (Baykar factory) to Poland today. What did he carry?https://t.co/ep3qtn67fa

— Malpsoy (@rmalpsoy) May 8, 2022
Claro que os dados do vídeo podem ser falsificados, ou a Ucrânia pode simplesmente estar ajustando os números de registro exibidos para confundir a Rússia sobre como Bayraktars eles deixaram.
Mesmo antes da guerra, este era um tema delicado para a Turquia. Em outubro, o ministro das Relações Exteriores da Turquia, Çavusoglu, pediu à Ucrânia que parasse de mencionar a Turquia em relação às importações de drones: "Se um país comprou uma arma nossa ou de outro país, essa arma não pode ser rotulada como turca, russa ou ucraniana".
Desde a guerra, o governo turco enfatizou que as vendas pré-guerra para a Ucrânia eram um negócio privado e nada a ver com eles.
"São empresas privadas e essas compras de drones também foram feitas antes da guerra", afirmou um alto funcionário citado pela Reuters.
Até agora, não houve nenhuma indicação de que a Turquia continue fornecendo Bayraktars para a Ucrânia. Mas se a nova análise estiver correta, a Baykar está fornecendo à Ucrânia novos drones o mais rápido possível, presumivelmente com a aprovação tácita do governo.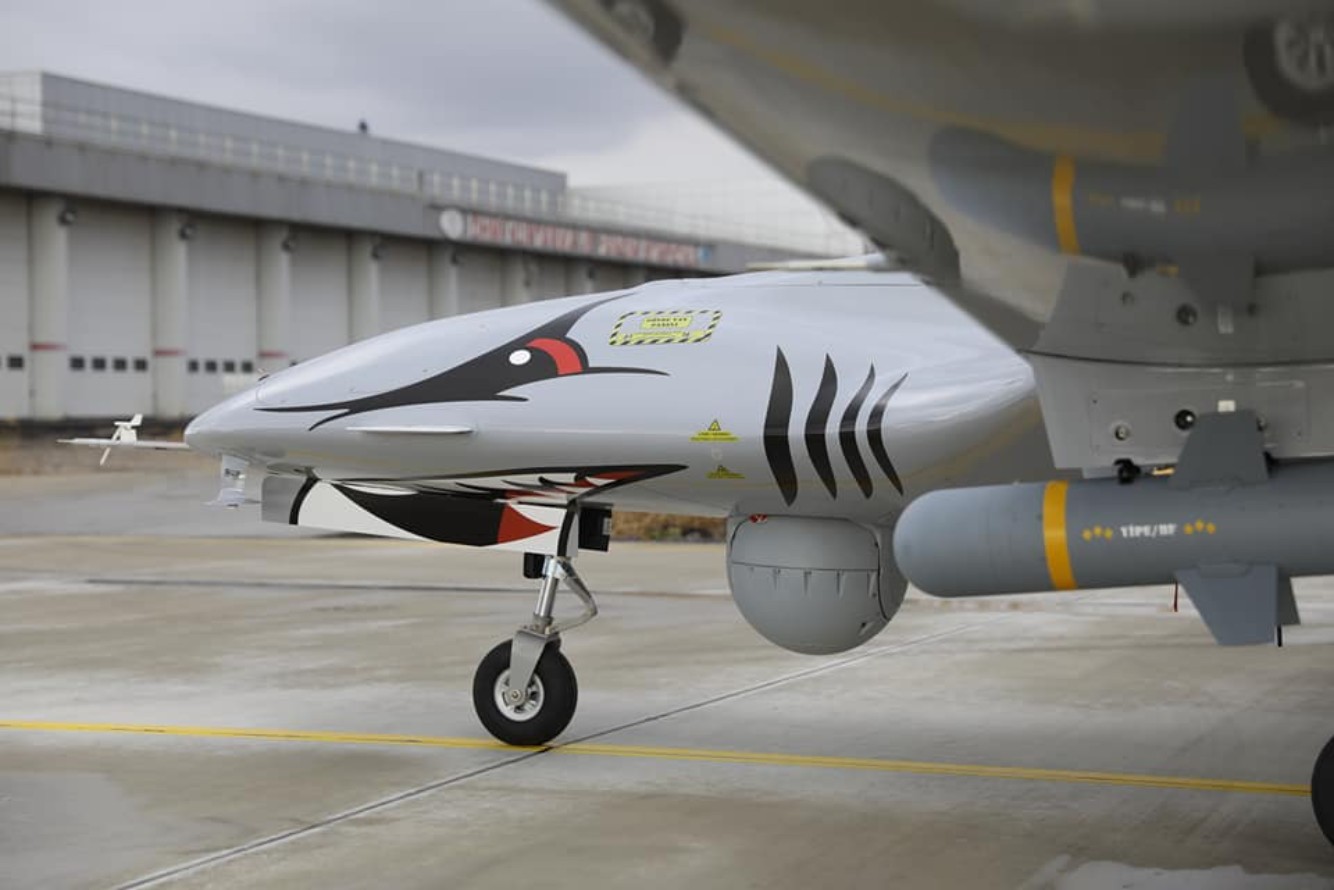 O presidente Zelensky observou que os Bayraktars não são decisivos por si só e que mísseis e artilharia também são vitais, mas os drones fornecem uma capacidade importante quando os jatos das forças aéreas ucranianas só podem realizar algumas missões por dia. Se a Ucrânia realmente recebeu 12 ou mais, então eles podem agora ter mais Bayraktars do que quando começaram o conflito.
#Ukraine: More footage has come from the famous Snake Island – this time, as we believe, two more Russian Project 03160 "Raptor" patrol boats were hit by Ukrainian Bayraktar TB-2 drones. Both of them appear to be at least significantly damaged. pic.twitter.com/a5iWvyFqY8

— ?? Ukraine Weapons Tracker (@UAWeapons) May 8, 2022
Agora eles estão incendiando depósitos de armazenamento de petróleo do outro lado da fronteira na Rússia, fazendo história ao serem os primeiros drones armados a afundar navios militares, ajudando a afundar o principal navio militar russo no Mar Negro e destruindo os sistemas de defesa aérea que deveriam derrubá-los.
Parece que o problema dos Bayraktar para Rússia só vai piorar.