O Corpo Aéreo Irlandês (Irish Air Corps) divulgou fotos de um dos dois novos Airbus C295 Persuader após a pintura na fábrica em San Pablo, próximo de Sevilha, na Espanha.
As imagens mostram uma das aeronaves, número de série '284', em um esquema de cores cinza escuro semelhante aos Pilatus PC-12s recém-entregues. Os dois C295s foram encomendados em dezembro de 2019 para substituir os CN235s existentes, séries '252' e '253' que estão em serviço desde 1994. A primeira aeronave deve ser entregue na Irlanda em junho próximo.
Operado pelo Esquadrão 101, sua missão é monitorar as 132.000 milhas quadradas de águas que compõem a Zona Econômica Exclusiva da Irlanda.
Spotted!?

One of our new @AirbusDefence C295 Maritime Patrol Aircraft fresh off the paint line.
It will soon be entering the flight test phase.
As part of #ProjectIreland2040 & #EMFF, the @IRLDeptDefence has ordered 2 C295 MPA to replace our current CN235 aircraft. pic.twitter.com/FXuw6YxzBR

— Irish Air Corps (@IrishAirCorps) April 22, 2022
O principal papel dos CN235s existentes é a vigilância marítima, particularmente a proteção da pesca. Também permite que o Corpo Aéreo forneça uma ampla gama de serviços, incluindo suporte logístico e transporte de tropas e equipamentos, evacuação médica e ambulância aérea, busca e salvamento e um papel de utilidade geral.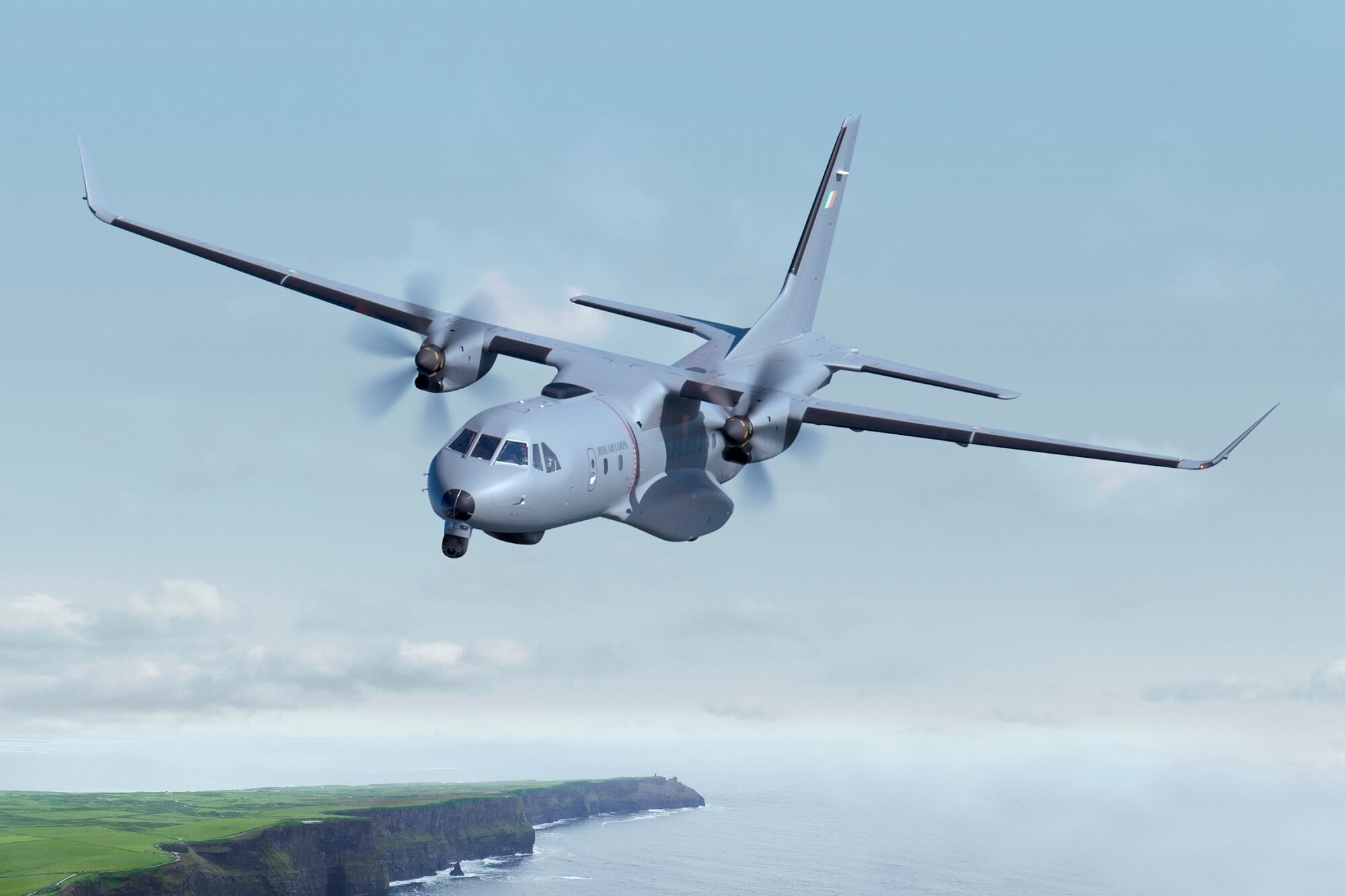 Os C295 serão configurados com o equipamento de missão Fully Integrated Tactical System (FITS) da Airbus e otimizados para tarefas de vigilância marítima e proteção da pesca. Eles também contarão com aviônicos Collins Aerospace Pro Line Fusion; equipamento instalado pela primeira vez no C295 em apoio à futura frota de aeronaves de busca e resgate de asa fixa da Real Força Aérea Canadense. O custo do contrato, incluindo equipamento de montagem e suporte auxiliar, é de aproximadamente € 221,6 milhões, incluindo taxas.
Até o momento, a Airbus Defence and Space garantiu pedidos para um total de 281 C295s de 33 países. A frota atingiu mais de meio milhão de horas de voo em serviço.