Como uma unidade de voo da marinha de classe mundial, todos os esforços são feitos pela Marinha dos Estados Unidos para sempre se destacar em todos os aspectos, inclusive na simulação de guerra ar-ar. Por isso, é imprescindível a presença de um esquadrão "aggressor" capaz e os F-16s que eram da USAF começaram a chegar.
O esquadrão agressor que se posiciona como força adversária na Marinha dos EUA ganhou recentemente destaque, tendo recebido recentemente a primeira unidade de F-16C Block 32 do estoque excedentes da Força Aérea dos EUA.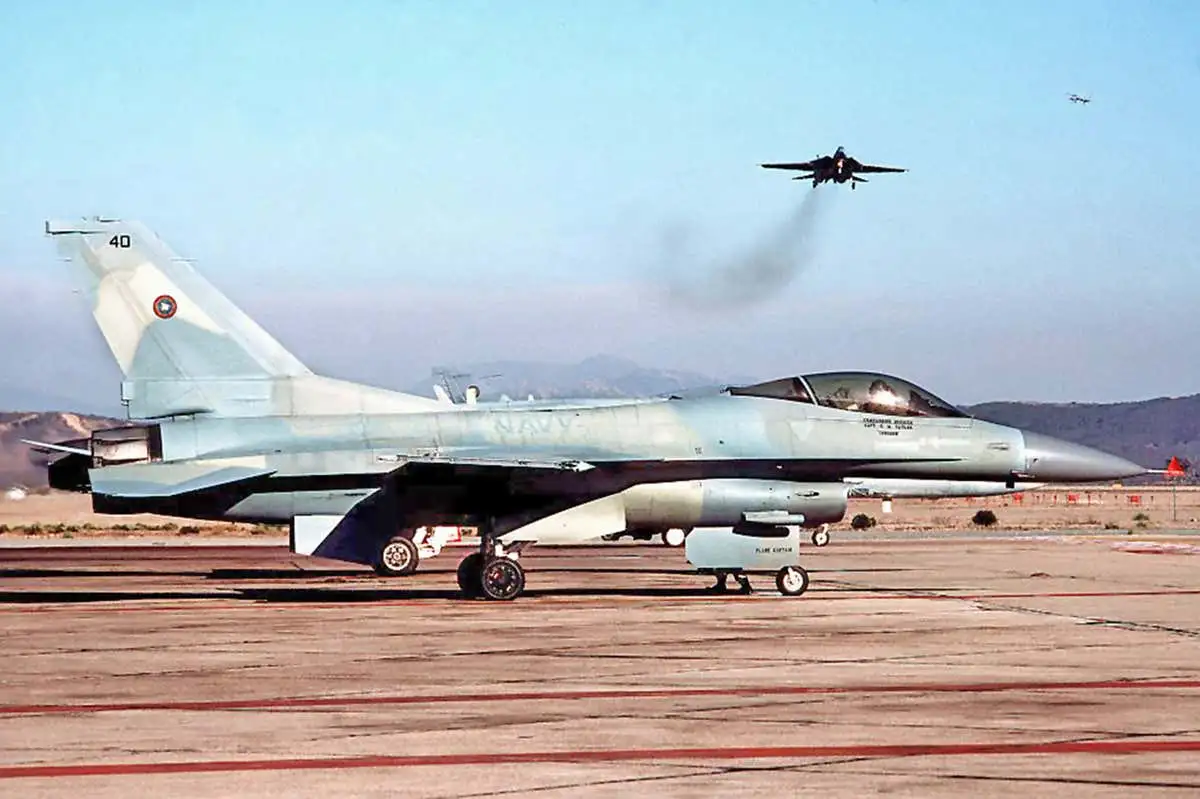 Embora a família F-16 Figting Falcon tenha sido usada como adversária pela Marinha dos EUA várias vezes, as mais novas notícias dizem que o que a Marinha dos EUA recebeu é uma variante avançada do F-16 que tem a capacidade da avançada geração Viper.
Conforme reportagem do site The War Zone, até 20 unidades do F-16C Block 32 (assento único) e 6 unidades do F-16D Block 25 (assento duplo) estão sendo transferidas para a Marinha dos EUA. A USAF está atualmente planejando disponibilizar 124 unidades da frota F-16 até 2026.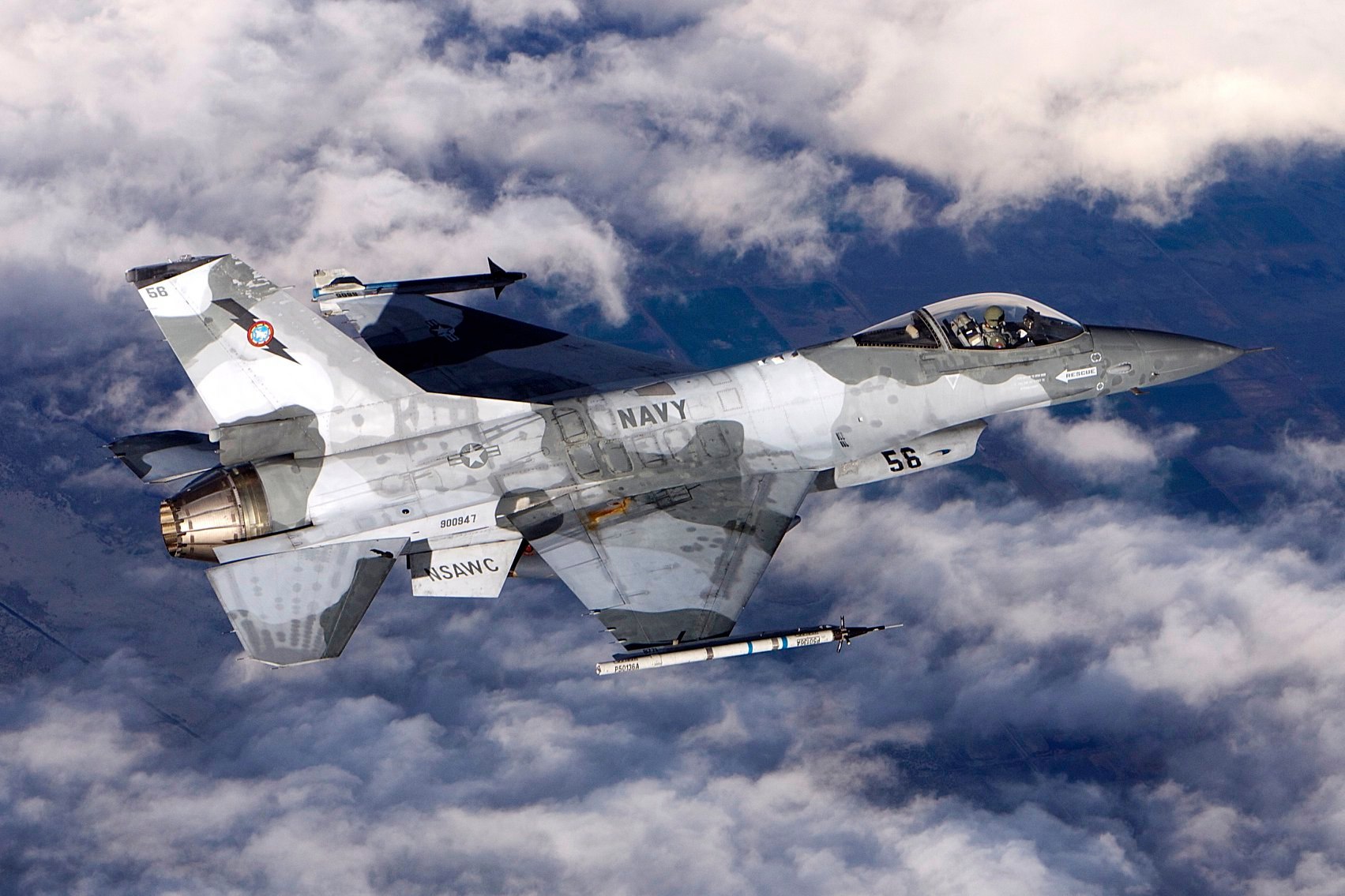 Na Marinha dos EUA, os 26 caças F-16 C/Ds ex-USAF serão atribuídos ao Esquadrão Composto de Frota (VFC) 13 "Fighting Saints", na Estação Aérea Naval de Fallon, Nevada. Mais tarde, a presença do F-16C/D no VFC-13 substituirá o papel do antigo agressor F-5N Tiger II.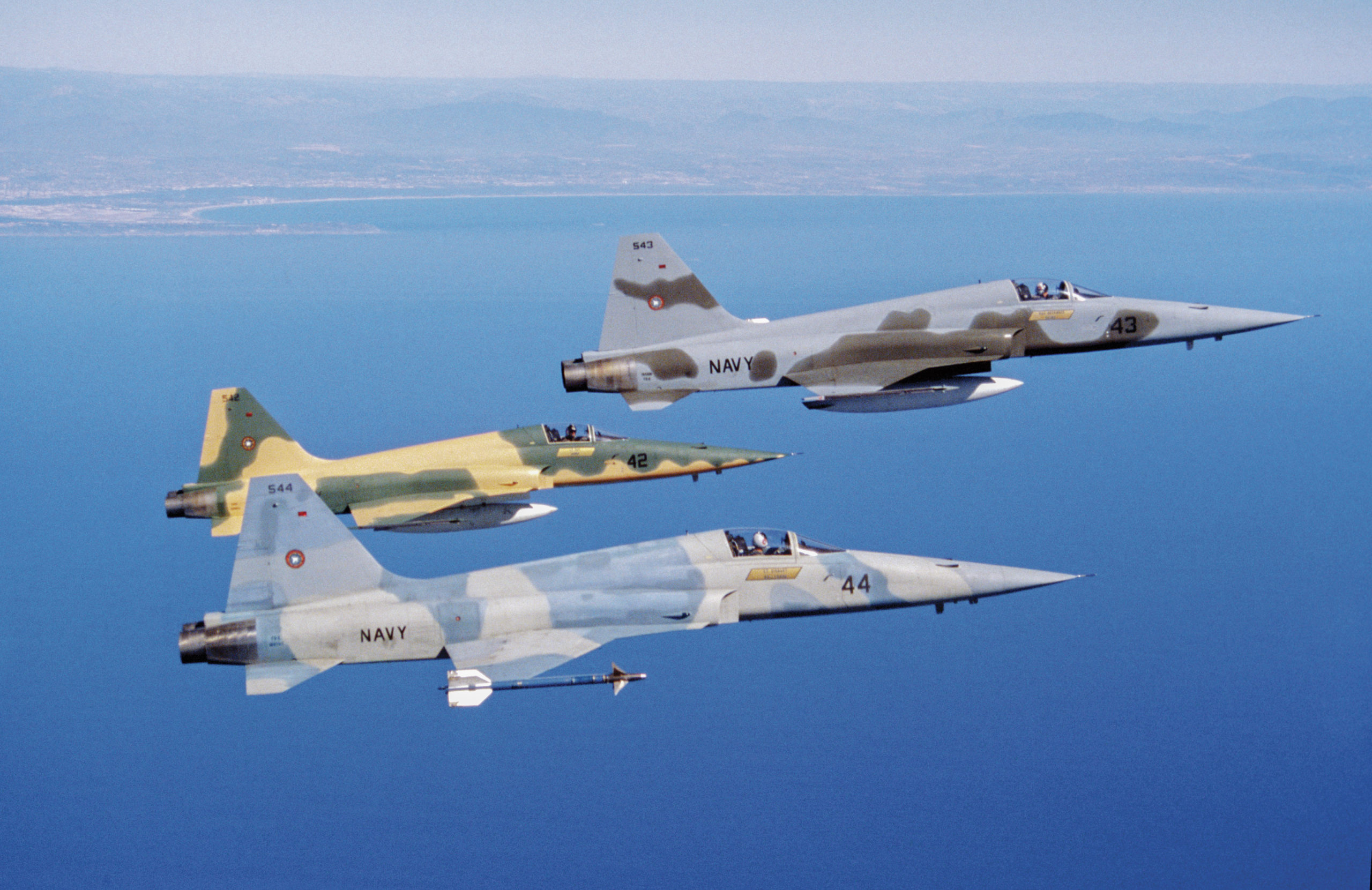 O F-5N Tiger II, que está posicionado como o MiG-21 em Top Gun, não será aposentado, a frota F-5 do VFC-13 está sendo transferida para o Strike Fighter Squadron VFA-204 "River Rattlers" na Base/Estação Naval de Reserva Conjunta de Nova Orleans, Louisiana.
A Marinha dos EUA decidiu adquirir os F-16 que eram da USAF porque tinha planos de parar de adquirir o F/A-18E/F Super Hornet no ano fiscal de 2022.
Não há Super Hornets suficientes disponíveis para equipar unidades de treinamento da linha de frente, bem como suporte para missões de inimigas de ponta. O F-16 é considerado uma classe "diferente" com alto desempenho no papel de replicar múltiplas ameaças.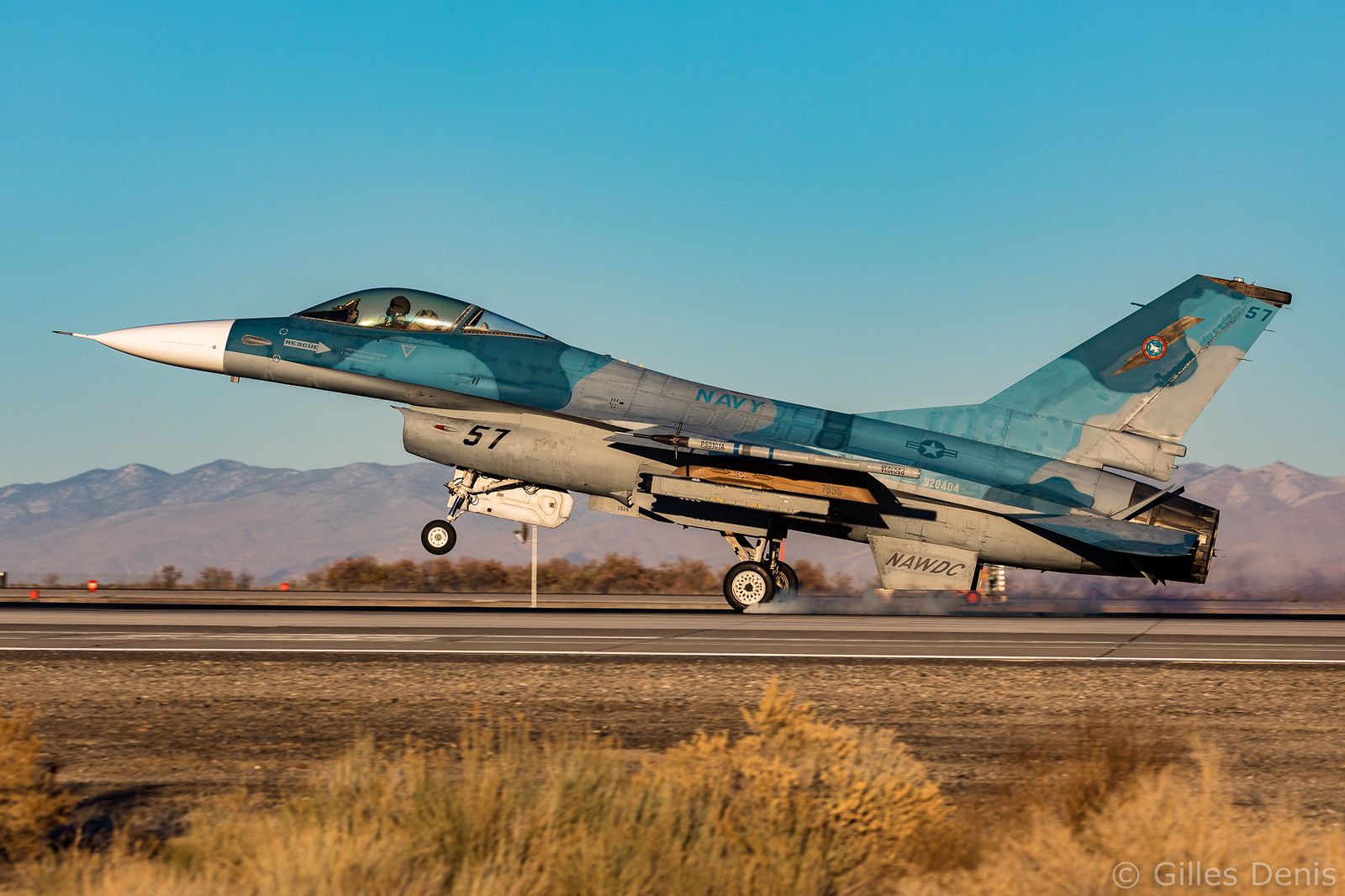 Dentro do plano, uma vez nas mãos da Marinha dos EUA, a antiga frota de F-16C/D da USAF será atualizada, como a instalação do radar Northrop Grumman AN/APG-83 AESA, todos feitos para tornar a frota F-16 "aggressor" o oponente mais desafiador do mundo. Isso inclui estar preparado para um duelo com a frota de caças de quarta e quinta geração da Marinha dos EUA, incluíndo os F-35B/C.
---
Nota do Editor: A Marinha dos EUA compartilhou com o site The War Zone uma imagem de um dos três F-16C/Ds Bloco 32 chegando a Fallon. A Marinha posteriormente pediu para o site remover a foto depois de distribuí-la. Por cortesia, o site retirou do ar e portanto nenhuma imagem até o momento do caça recebido ex-USAF está disponível.