A Marinha dos Estados Unidos lançou uma versão atualizada da tecnologia de controle de voo projetada para tornar a difícil façanha de pousar um caça a jato a 240 km/h em uma pequena pista flutuando no meio do oceano muito mais segura e fácil.
A tecnologia é formalmente chamada de Orientação Marítima Aumentada com Controles Integrados para Pouso em Porta-aviões e Habilitação de Tecnologias de Precisão de Recuperação (MAGIC CARPET, em inglês Maritime Augmented Guidance with Integrated Controls for Carrier Approach and Recovery Precision Enabling Technologies), e a atualização mais recente do Modo de Pouso de Precisão (PLM) permite que os pilotos pousem com segurança em condições de falha.
De acordo com a Marinha dos EUA, essa nova tecnologia de controle de voo reduz drasticamente o número de informações que um piloto deve dar na aproximação final ao porta-aviões. Com suas leis de controle otimizadas e telas personalizadas, o PLM facilita a carga de trabalho do piloto e torna os pousos muito mais seguros e simples. Além disso, melhora o tempo de recuperação geral, reduz os requisitos de um reabastecedor em voo e agiliza os requisitos de treinamento.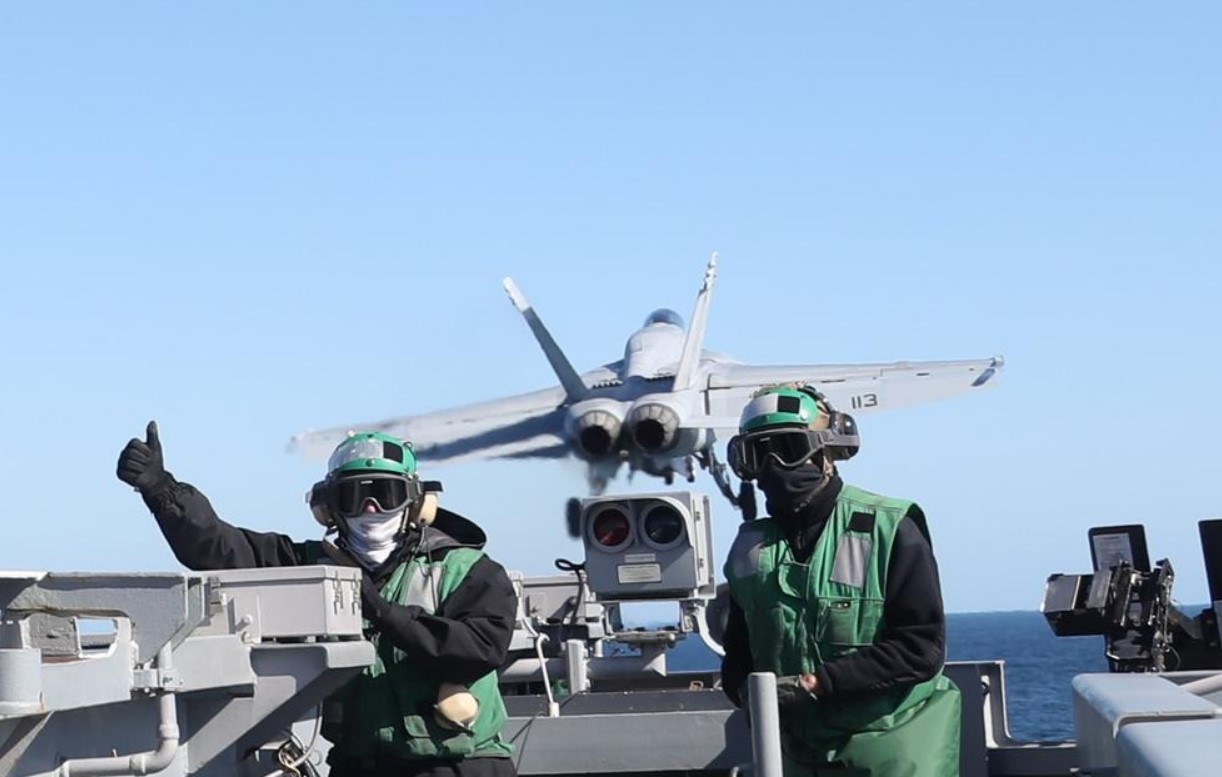 Entregue à frota em outubro passado, a atualização mais recente do PLM permite que os pilotos usem a tecnologia mesmo em condições de falha. Isso não foi possível com a versão anterior lançada em 2016. O instrutor de F/A-18E/F e EA-18G Luke Davis descreve como a iteração mais recente pode ser útil em uma emergência, como um incêndio no motor.
"Durante uma abordagem de motor único, o PLM ajuda a fornecer ao piloto uma plataforma muito semelhante a uma aproximação com ambos os motores, maximizando o desempenho de subida e ajudando o jato a se manter em voo equilibrado", disse Davis. "O PLM fornece ao piloto uma plataforma confiável e estável para se recuperar com segurança no navio ou campo de aviação."
Além de seus aprimoramentos para pousos de aeronaves, o PLM também mudou a forma como a frota treina. Novos pilotos para o F/A-18E/F Super Hornet e EA-18G Growler agora treinam com PLM desde o primeiro dia. Além disso, as alas aéreas utilizam essa capacidade em implantações de qualificação de porta-aviões, reduzindo os requisitos de treinamento em até 50 por cento. O PLM permite que a tripulação maximize o tempo de voo para treinar para uma variedade diversificada e cada vez maior de missões táticas e estratégicas.
Para desenvolver a nova variante do MAGIC CARPET, os engenheiros da Divisão de Aeronaves do Naval Air Warfare Center desenvolveram o business case e o conceito da nova ferramenta. Eles trabalharam com o Office of Naval Research para dar vida a esse conceito e provar sua viabilidade. De acordo com Dave Howe, gerente de programa adjunto do F/A-18A-D, a colaboração intensa entre as partes interessadas serviu de base para esse esforço.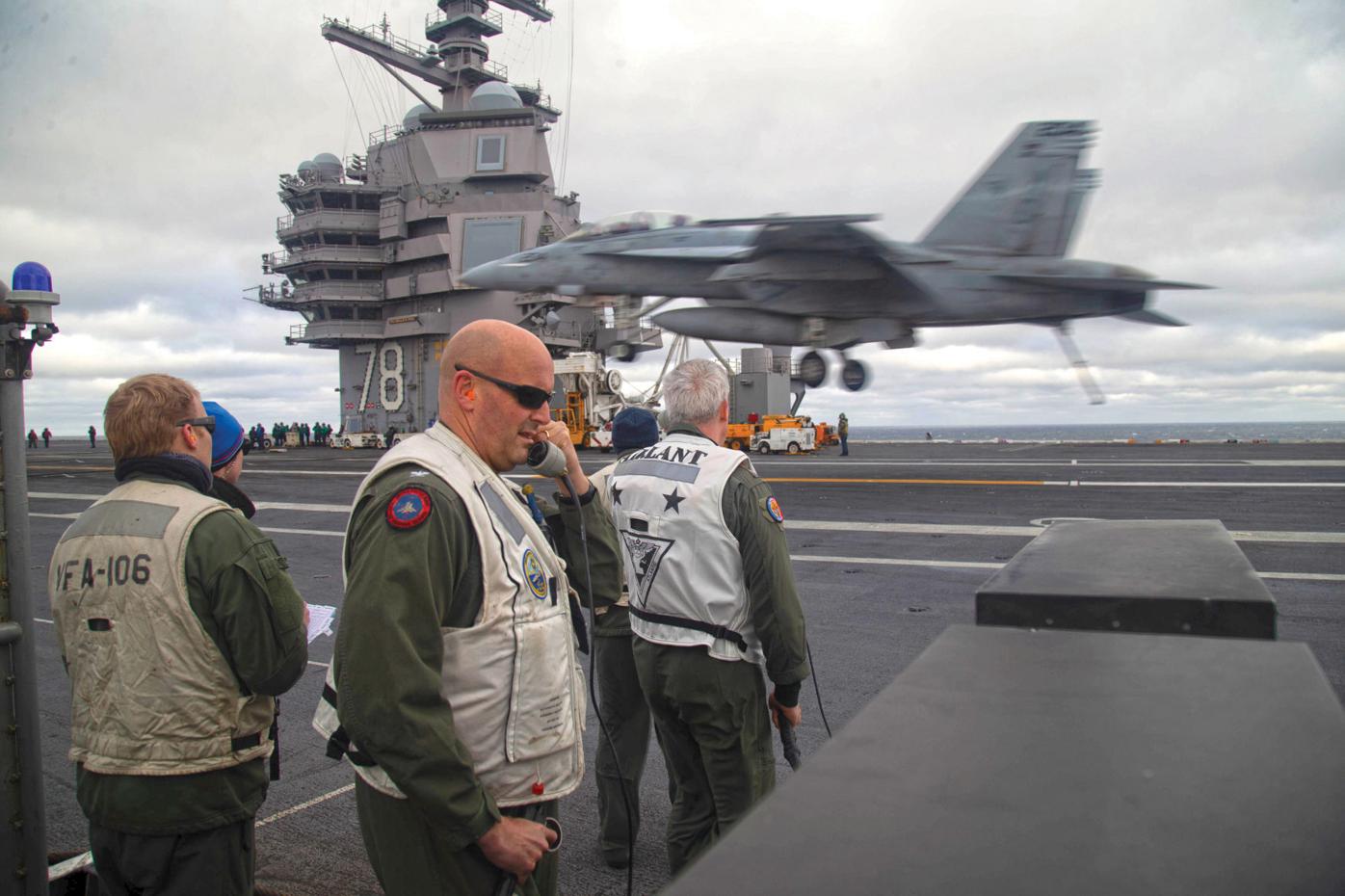 "O PMA-265, após discussões com a frota e o Air Boss, abraçou o desenvolvimento e recebeu financiamento para o projeto de PLM em 2016. Formamos uma equipe de especialistas em controle de voo e promovemos relacionamentos entre a NAVAIR e a indústria, possibilitando o sucesso do contrato de PLM", disse Howe.
"No NAVAIR, os pilotos do VX-23, juntamente com os engenheiros de controle de voo, eram o pão com manteiga da Marinha dos EUA. Também trabalhamos lado a lado com nossos parceiros da indústria para enfrentar os desafios de aquisição. A capacidade de reduzir o treinamento e aumentar a prontidão, diminuindo os pousos de aeronaves, teve precedência. Juntos, mantivemos o foco na frota", continuou ele.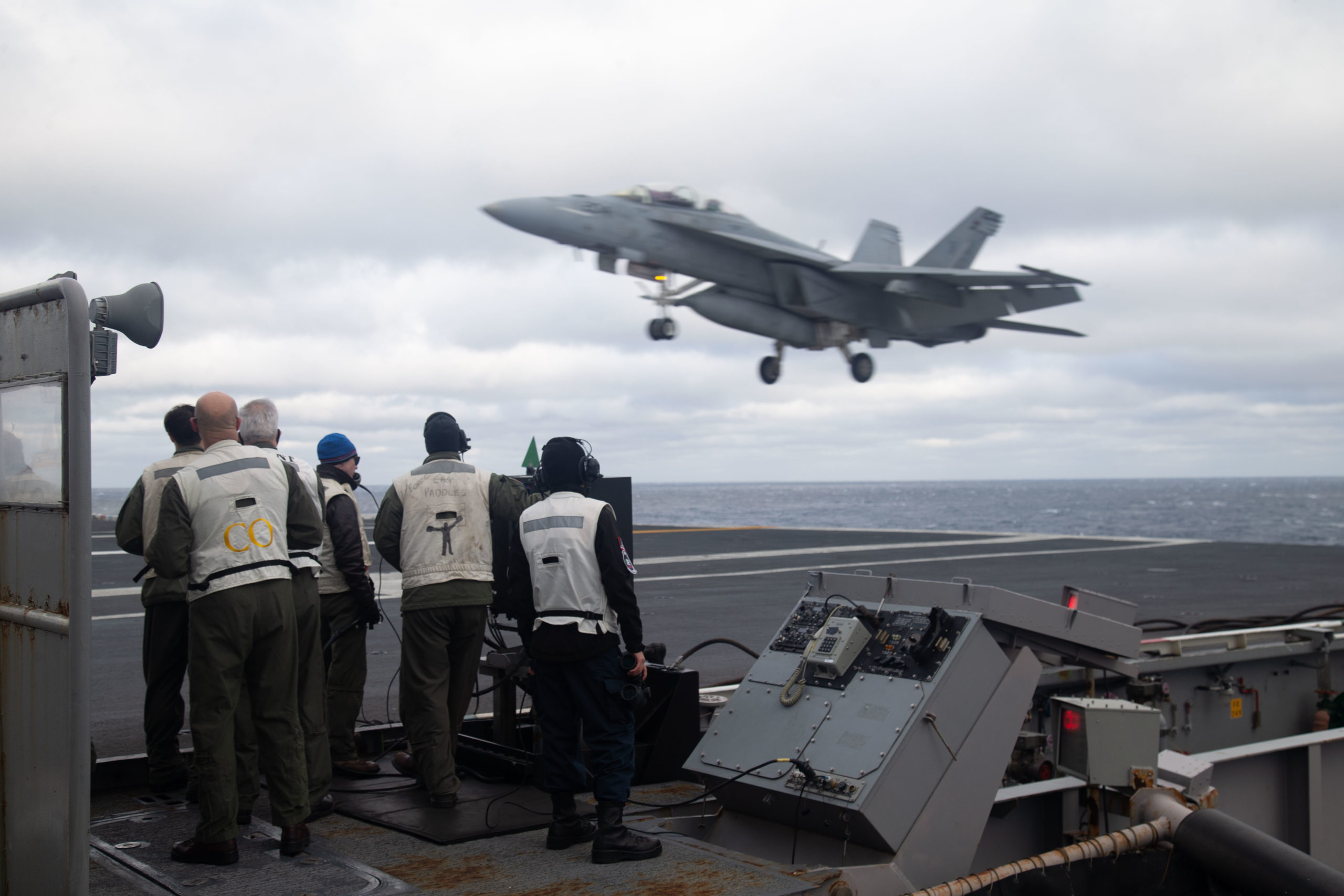 O NAVAIR começou a colocar em campo o PLM atualizado para a frota F/A-18E/F e EA-18G no outono de 2020. Howe disse que ouvir como os pilotos da marinha estão usando o mais novo PLM para pousar com segurança o motiva em suas tarefas diárias.
"Os guerreiros são a razão de irmos trabalhar todos os dias. Nossas equipes desejam a capacidade de fornecer mais produtos e soluções que auxiliem no treinamento e na execução da missão ", disse Howe. "Pensar de forma inovadora e incorporar novas tecnologias fazem parte do nosso trabalho diário."