O Corpo de Fuzileiros Navais dos EUA (USMC) declarou a capacidade operacional inicial (IOC) para seu novo helicóptero de carga pesada CH-53K King Stallion, conforme anunciou o serviço em 25 de abril.
Além de atender aos critérios da IOC, o CH-53K completou com sucesso um teste operacional inicial completo e um período de avaliação que resultou em mais de 3.000 horas livres de acidentes voados em vários ambientes e terrenos desafiadores, disse o serviço em comunicado.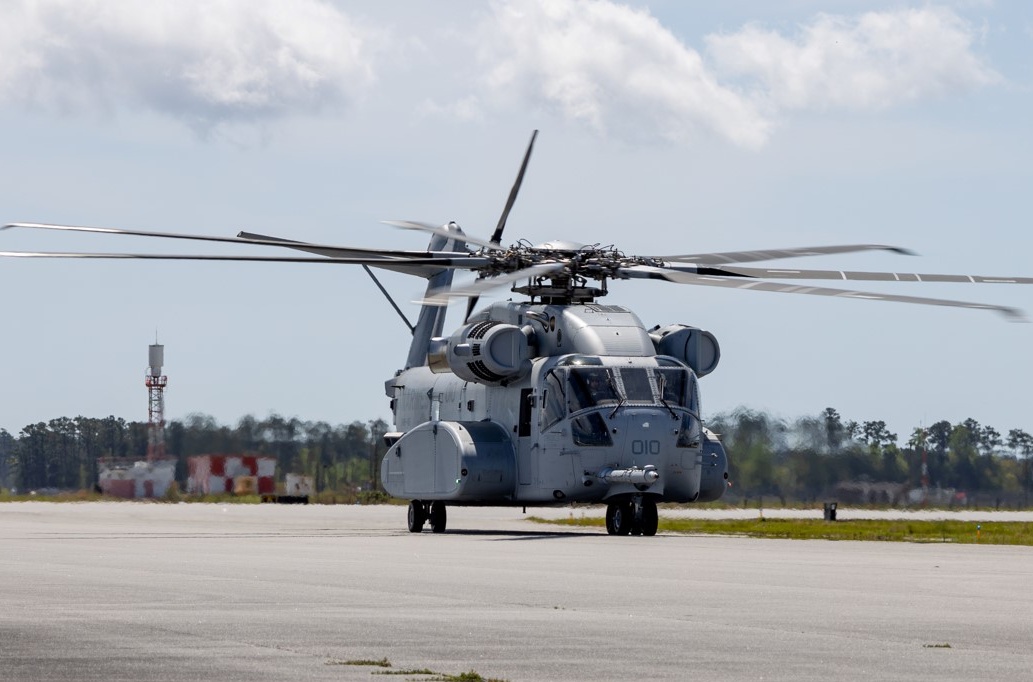 O vice-comandante da aviação, o tenente-general Mark Wise, anunciou o marco para o programa CH-53K King Stallion em 22 de abril, três meses após o início do serviço em campo da aeronave. O programa entrou em teste operacional inicial e avaliação em 2021.
The @USMC declared Initial Operational Capability (IOC) for the CH-53K heavy lift helicopter, validating the platform's operational readiness to forward deploy Marines and equipment across the globe. #OnlyTheKCan pic.twitter.com/glGYU6xima

— Sikorsky (@Sikorsky) April 25, 2022
"Minha total confiança na capacidade do CH-53K de executar a missão de carga pesada é o resultado de testes operacionais e de desenvolvimento bem-sucedidos conduzidos pelo Esquadrão de Teste e Avaliação Aéreo (HX) 21 e pelo Esquadrão de Teste e Avaliação Operacional Marítimo (VMX) 1", disse Wise.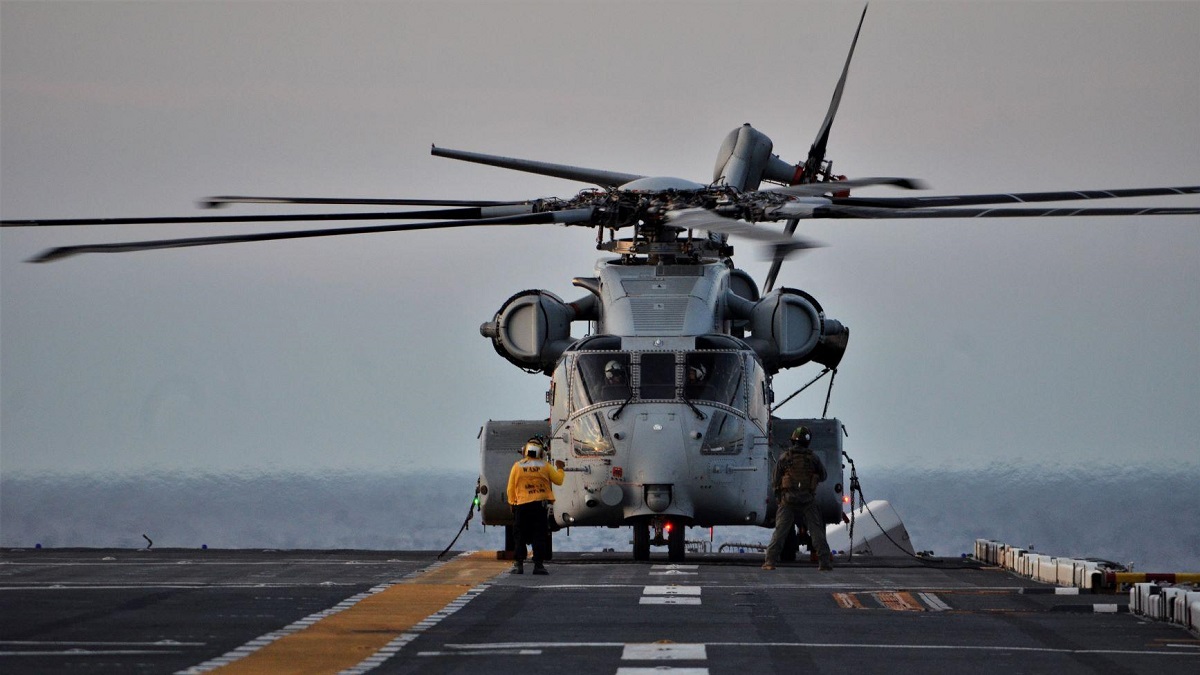 O CH-53K, construído pela Sikorsky, é uma solução de elevação vertical otimizada, pesada, baseada no mar e de longo alcance para a força naval e fornecerá imediatamente quase três vezes a capacidade de elevação do CH-53E, com a capacidade de transportar cem por cento da Força-Tarefa Marítima Aéreo-Terrestre vertical (MAGTF). De acordo com a atualização anual do Commandant's Force Design 2030, o CH-53K complementará os conectores que permitirão a manobra litorânea e fornecerão suporte logístico a uma força naval amplamente desagregada.
The Beginning of a Legacy

U.S. #Marines with HMH-461 complete their #first operational flight of the CH-53K King Stallion.

The flight signified the beginning of HMH-461's #modernization from the CH-53E Super Stallion to the CH-53K #KingStallion. pic.twitter.com/C3ELMVytC3

— 2nd Marine Aircraft Wing (@2nd_MAW) April 14, 2022
O Corpo de Fuzileiros Navais planeja implantar o primeiro destacamento CH-53K Marine Expeditionary Unit (MEU) no ano fiscal de 2024, estabelecendo as condições iniciais para implantações sustentadas de CH-53K em apoio aos MEUs.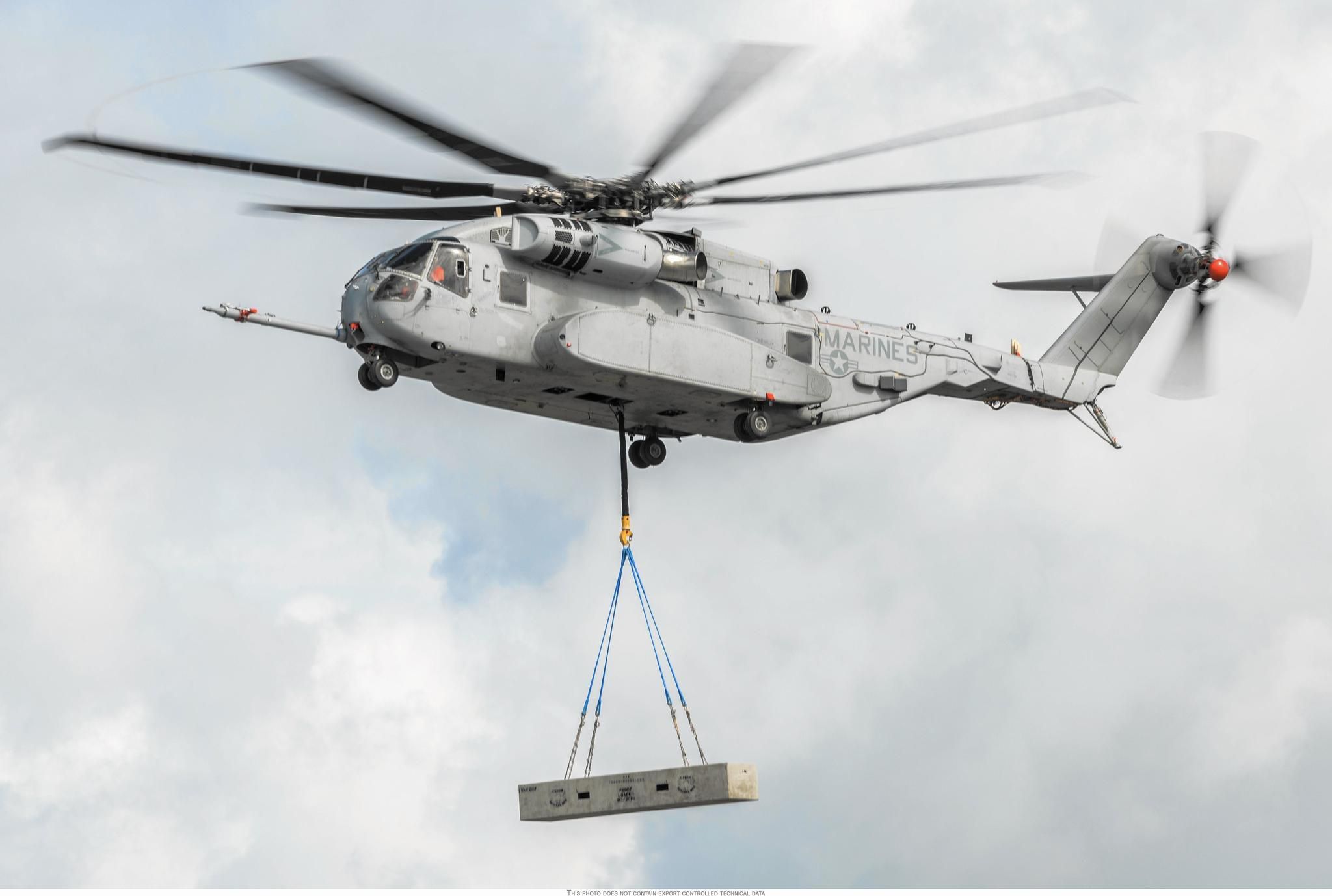 "O sucesso até o momento do CH-53K é um reflexo do trabalho árduo e esforço dos fuzileiros navais, marinheiros e civis no VMX-1, no Escritório do Programa H-53 (PMA-261) e no Esquadrão de Helicópteros Pesados ??da Marinha (HMH) 461, e o apoio que recebemos ao longo de muitos anos de todo o Departamento da Marinha e de nossos parceiros do setor", disse Wise.
How does the @USMC ensure their latest helicopter can survive and thrive in the harshest climates on earth?

They freeze it to -40F and roast it to 122F! #OnlyTheKCan pic.twitter.com/mrMVfNKOpu

— Sikorsky (@Sikorsky) April 20, 2022
O King Stallion possui um motor que produz 57% mais potência com 63% menos peças em relação ao seu antecessor, o que se traduz em uma capacidade expandida para entregar cargas internas e externas, proporcionando ao comandante uma capacidade de mobilidade e sustentação que o MAGTF nunca teve antes.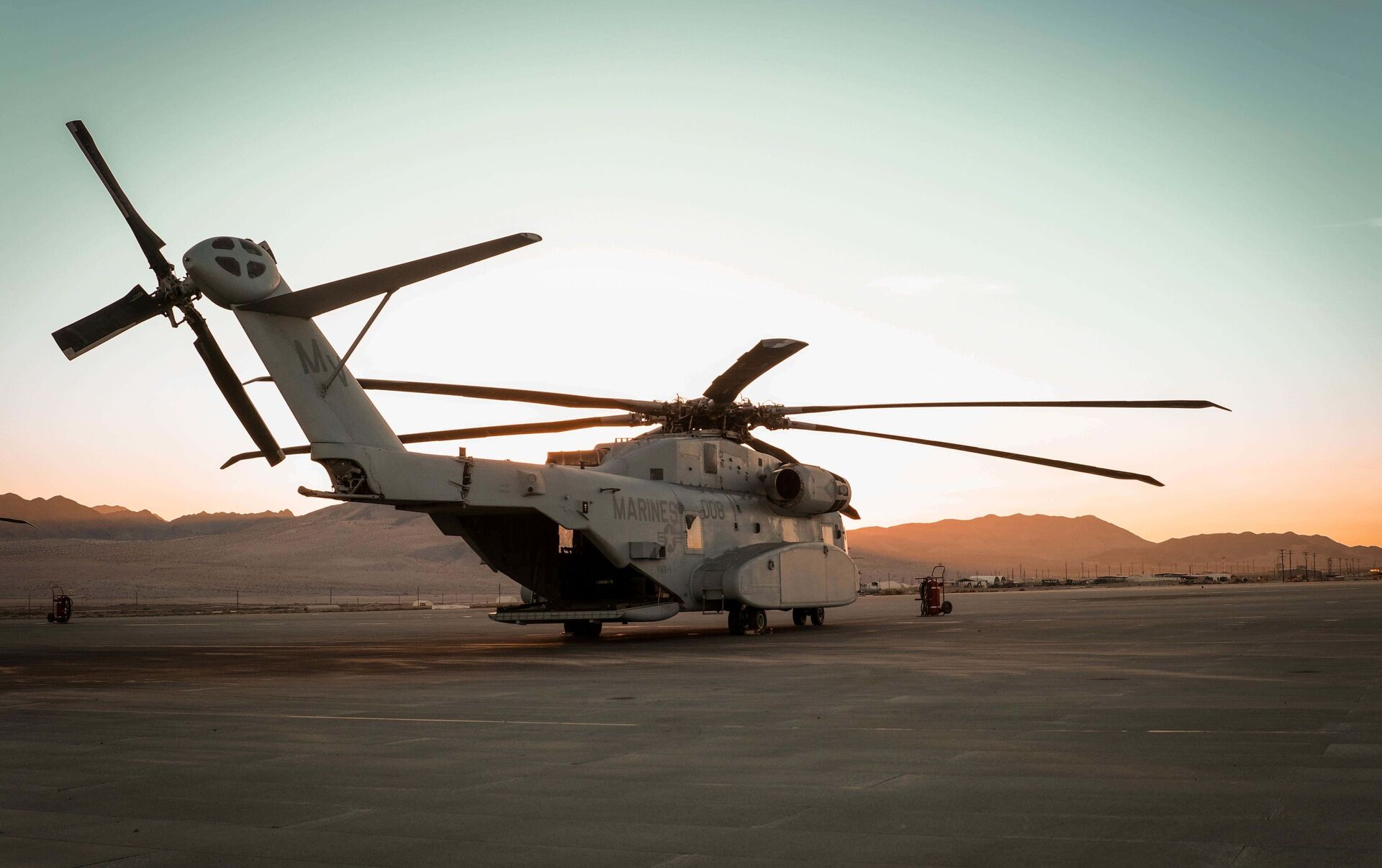 O atributo mais notável do King Stallion é sua capacidade de manter margens de desempenho aumentadas em um ambiente aeronáutico degradado, por exemplo, em altitudes mais altas, climas mais quentes e carregando até 27.000 libras por até 110 milhas náuticas; enquanto que o CH-53E seria limitado a uma carga externa de 9.628 libras no mesmo ambiente.