Dois dos jatos russos que violaram o espaço aéreo sueco no início de março estavam equipados com armas nucleares, segundo informações divulgadas pela imprensa sueca.
O especialista em segurança Johan Wiktorin é cético em relação às informações, dizendo que "o Su-24 certamente foi projetado para transportar armas nucleares táticas, mas na forma de bombas", escreveu ele no Twitter.
Allt tal och uppgifter om kärnvapen är designade för att skrämma oss. Därmed inte sagt att vi ska nonchalera denna typ av vapen, men vi måste hålla huvudet kallt. Ha det i åtanke varje gång det blir tal om detta.//

— Johan Wiktorin ? (@forsvarsakerhet) March 30, 2022
"Se tivéssemos visto uma ameaça crescente à Suécia ligada a este incidente ou qualquer outro incidente, teríamos informado sobre isso", diz o chefe da Força Aérea das Forças Armadas suecas, Carl-Johan Edström.
Foi no dia 2 de março que um total de quatro jatos – dois caças-bombardeiros Su-24 Fencer e dois caças Su-27 Flanker – voaram a leste de Gotland. Eles foram descobertos precocemente pelas Forças Armadas, que enviaram caças JAS39 Gripen que estavam em alerta desde o momento em que os aviões saíram de Kaliningrado.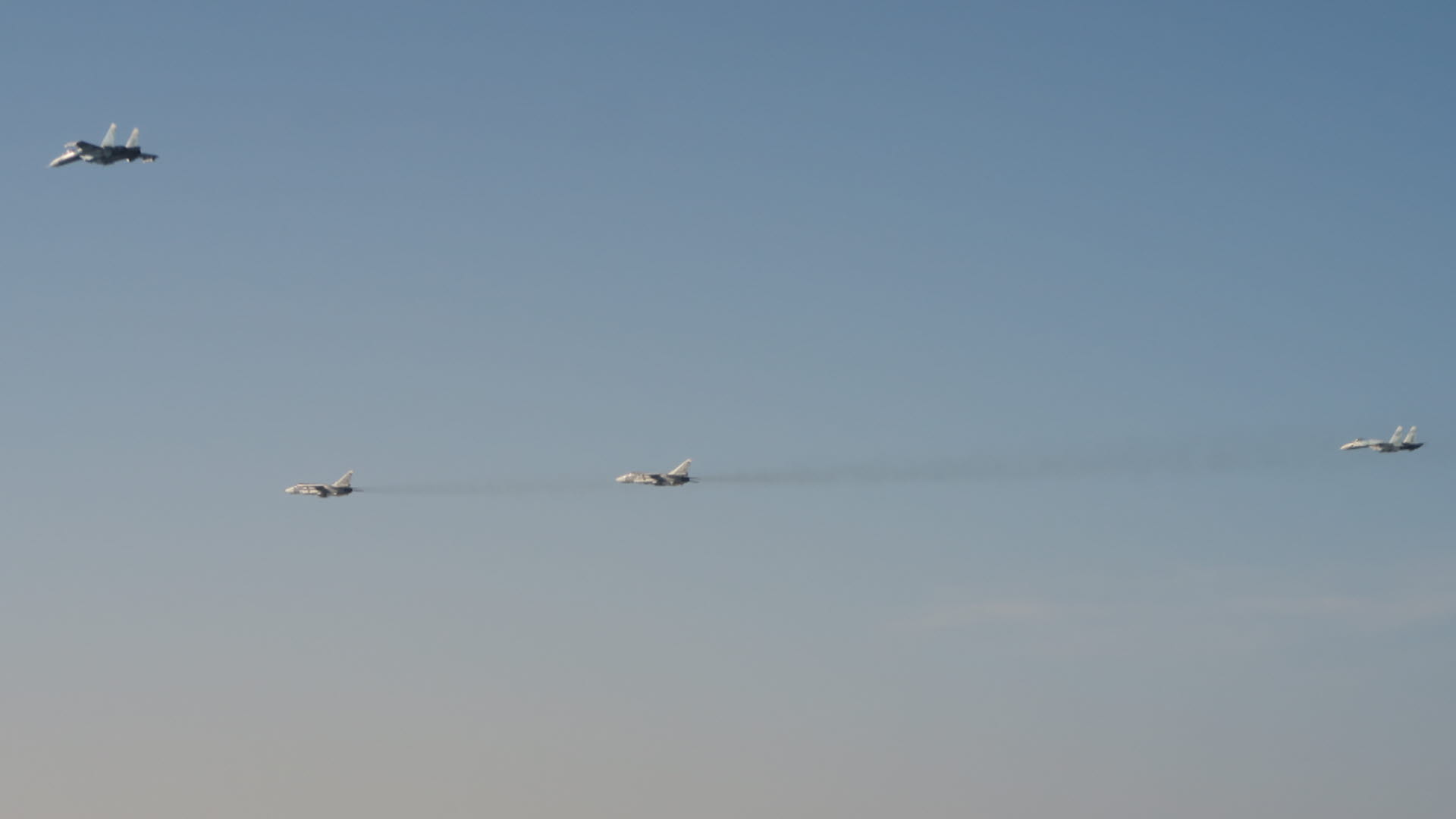 De acordo com novas informações divulgadas pela TV4 Nyheterna, os caça-bombardeiros Sukhoi Su-24 estavam armados com armas nucleares. A violação deve ter sido um ato deliberado com o objetivo de assustar a Suécia, relata o canal de TV.
BREAKING:

Swedish TV4 has revealed that two of the four Russian aircraft that violated Swedish airspace a few weeks ago, were carrying nuclear weapons while doing it.

Swedes are outraged. pic.twitter.com/0bbHGNr2Dp

— Visegrád 24 (@visegrad24) March 30, 2022
As Forças Armadas Suecas disseram que não comentariam as informações da TV4 Nyheter.
"Como esses caças russos estavam armados não é algo que comentamos", disse Carl-Johan Edström, chefe da força aérea das Forças Armadas Suecas. "Nada mudou desde o incidente. Mesmo assim, nossa avaliação foi de que não houve aumento da ameaça à Suécia de forma alguma, ligada ao seu comportamento ou tipo de armamento".
Se as Forças Armadas tivessem julgado que a violação constituía uma ameaça acrescida, teriam sido informadas publicamente. No entanto, o risco de ameaças diretas à Suécia ainda é baixo.
"A longo prazo, não podemos descartar um aumento da ameaça ou um ataque da Rússia. Mas aqui e agora não há ameaça maior", disse Edström.
A informação é recebida ao mesmo tempo pelo ceticismo de Johan Wiktorin, conselheiro para questões de segurança e inteligência e membro da Real Academia Sueca de Ciências Militares.
O Su-24 certamente foi projetado para transportar armas nucleares táticas, mas na forma de bombas. Então eles têm que voar para um destino. A formação com escolta Su-27 que foi descrita em conexão com a violação também fala contra um comportamento que se deve ter com tal carga", escreve ele no Twitter.

"Todas as conversas e informações sobre armas nucleares são projetadas para nos assustar. Isso não quer dizer que devemos ignorar esse tipo de arma, mas devemos manter a cabeça fria. Tenha isso em mente toda vez que se falar sobre isso," concluiu Wiktorin.
Após a violação, o ministro da Defesa, Peter Hultqvist, afirmou que o incidente levaria a uma "marca diplomática clara".
"A ação da Rússia deve ser considerada pouco profissional. A situação atual da política de segurança significa que o que aconteceu deve ser considerado muito grave", escreveu ele em uma mensagem de texto.
O chefe de operações das Forças Armadas, Michael Claesson, concordou que o incidente foi grave. Ele disse que não pode ser descartado que tenha uma conexão com o apoio da Suécia à Ucrânia.
"A decisão que a Suécia tomou, de apoiar a Ucrânia com material e outros equipamentos, cria uma situação em que o lado russo quer usar táticas de intimidação para fazer com que a Suécia se abstenha do que percebe como envolvimento na operação", disse Claesson.