Autoridades de defesa japonesas disseram na terça-feira que caças e helicópteros a bordo do porta-aviões chinês Liaoning realizaram mais de 100 pousos e decolagens perto de Okinawa na semana passada, potencialmente fortalecendo as capacidades da Marinha chinesa para funcionar em lugares mais distantes.
As atividades ocorreram em águas entre 160 quilômetros a sudoeste da ilha de Okidaito, na província de Okinawa, e 150 quilômetros ao sul de sua ilha de Ishigaki, disse o ministro da Defesa, Nobuo Kishi.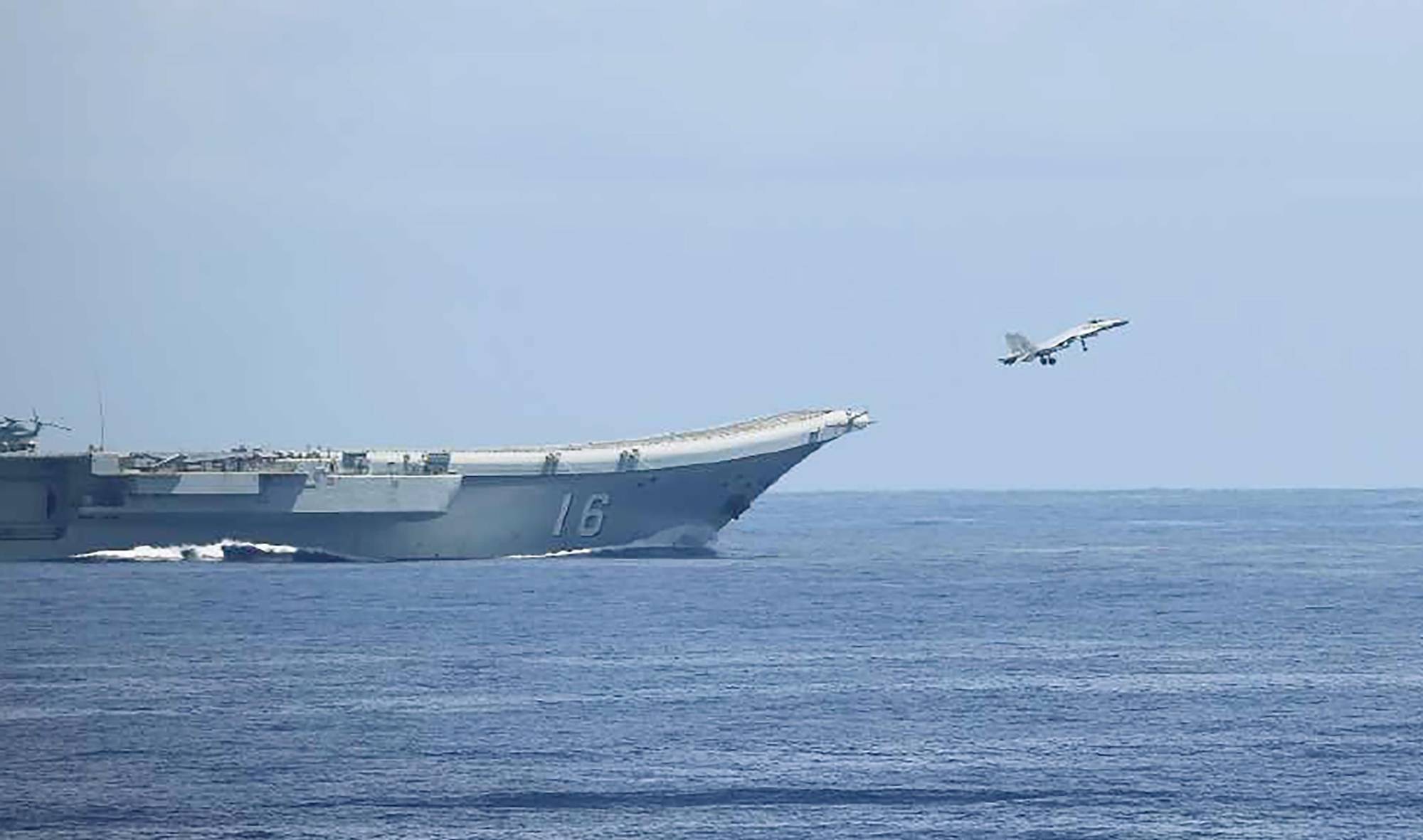 "As atividades recentes dos militares chineses podem ser uma tentativa de melhorar sua capacidade de operar a partir de porta-aviões e realizar operações em águas e espaços aéreos mais distantes", disse Kishi em entrevista coletiva. "Dado que essas atividades estão no mar e no espaço aéreo perto das Ilhas Nansei do Japão e de Taiwan, devemos observar essas atividades com preocupação."
China PLA Navy aircraft carrier Liaoning continues to conduct flight operations with J-15, Z-9, and Z-18 in the southern waters of Ishigaki Island, Okinawa Prefecture, Japan, May 11.https://t.co/fwWei9Cjf7 pic.twitter.com/r4XjK5iFYh

— Ryan Chan ??? (@ryankakiuchan) May 13, 2022
As decolagens e pousos continuaram por seis dias até domingo. Ao decolar do porta-aviões, os caças também foram vistos voando em formação.
De acordo com o Ministério da Defesa, oito navios de guerra chineses nos dias 1 e 2 de maio, incluindo o Liaoning e os destróieres avançados de mísseis guiados, passaram pelo Estreito de Miyako entre a ilha principal de Okinawa e a ilha de Miyako.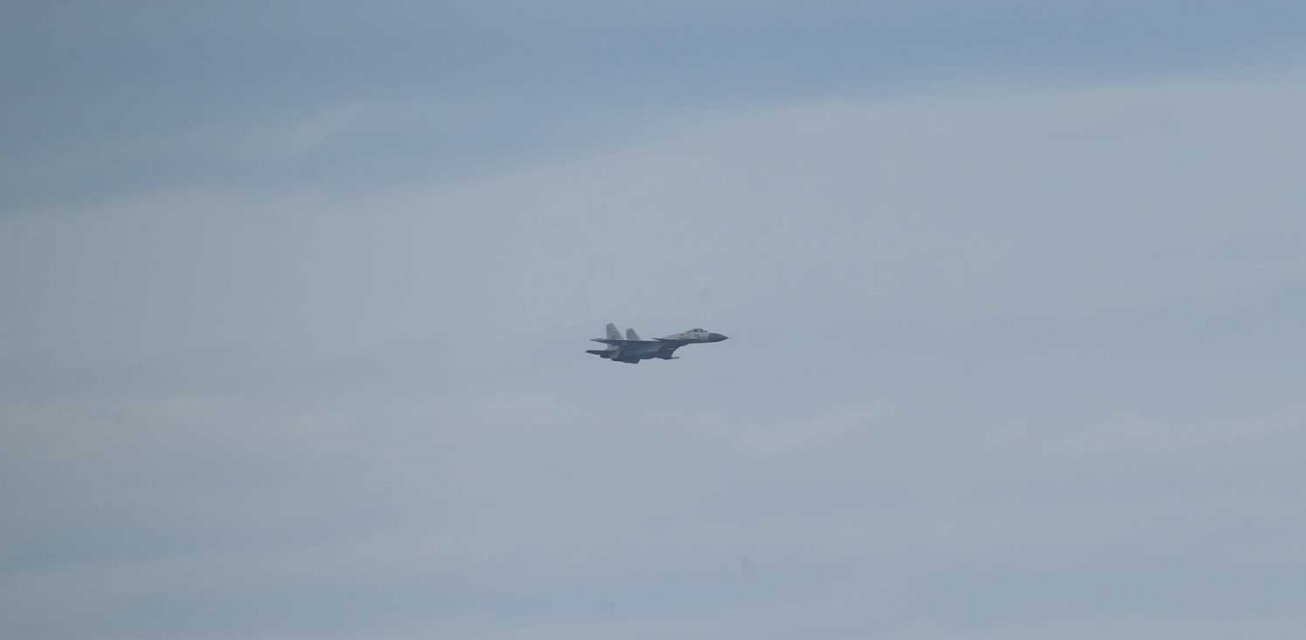 Nos seis dias seguintes, a flotilha viajou na área entre as ilhas Okidaito e Ishigaki, com caças e helicópteros baseados em porta-aviões realizando treinamento de pouso e decolagem.
??????????????https://t.co/tzBfCisRgG pic.twitter.com/dliaf1M8L1

— ????????? (@jointstaffpa) May 15, 2022
O ministro da Defesa japonês também observou que essas decolagens ocorreram no território marítimo mais próximo do Japão. Ele também enfatizou que Tóquio deve ficar de olho nas atividades militares de Pequim nos oceanos e no espaço aéreo ao redor das Ilhas Nansei, localizadas a sudoeste de Kyushu e Taiwan.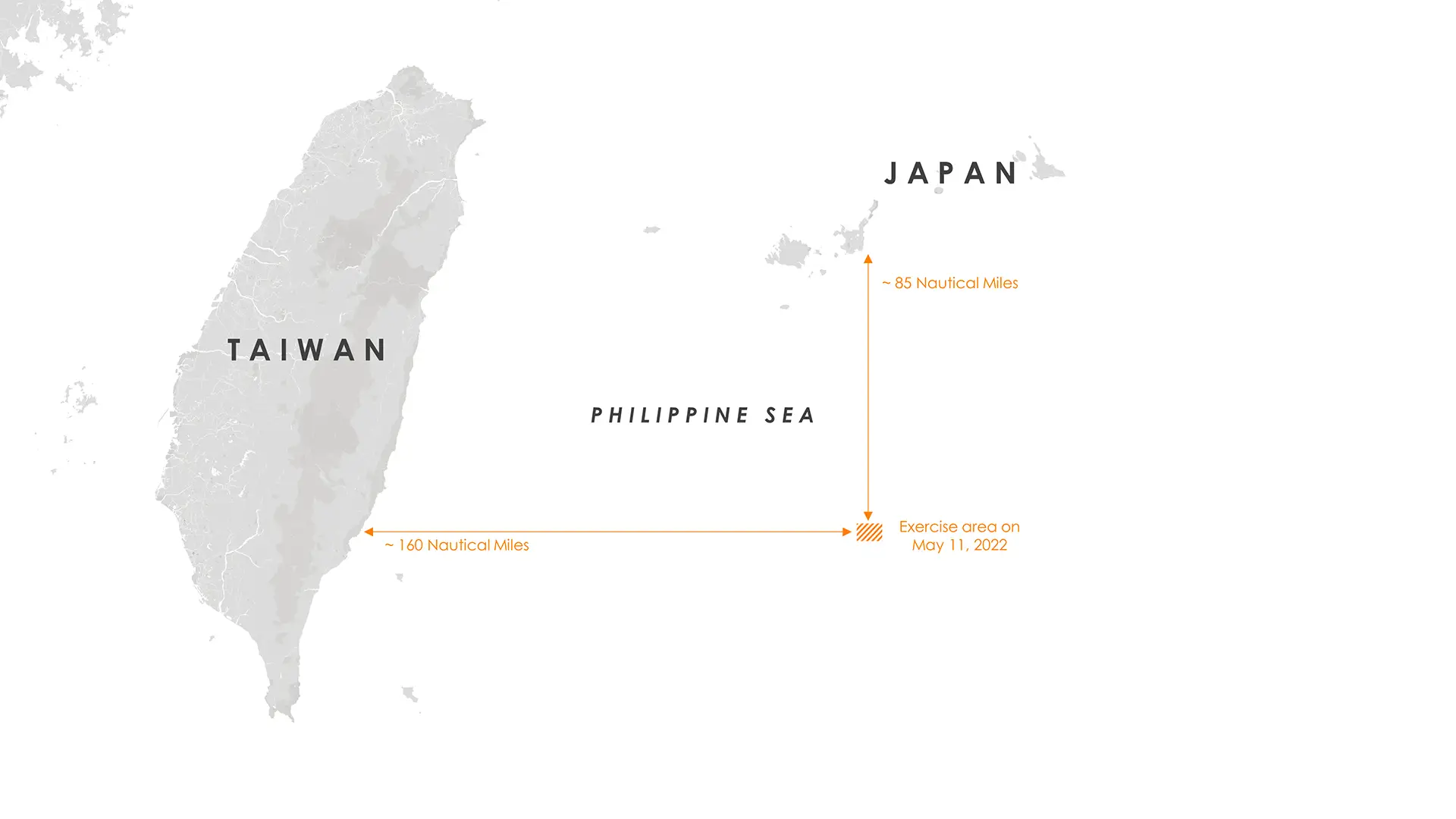 Os militares da China afirmaram na semana passada que realizaram exercícios aéreos e navais a leste e sudoeste de Taiwan. Na sexta-feira, 18 aeronaves chinesas entraram na zona de identificação de defesa aérea de Taiwan.
Olhando para o futuro, acredita-se que a percepção de Pequim sobre o ambiente de segurança seja influenciada pela invasão da Ucrânia pela Rússia. Antes da guerra, muitos analistas esperavam que a China usasse a força militar para unificar Taiwan até 2027.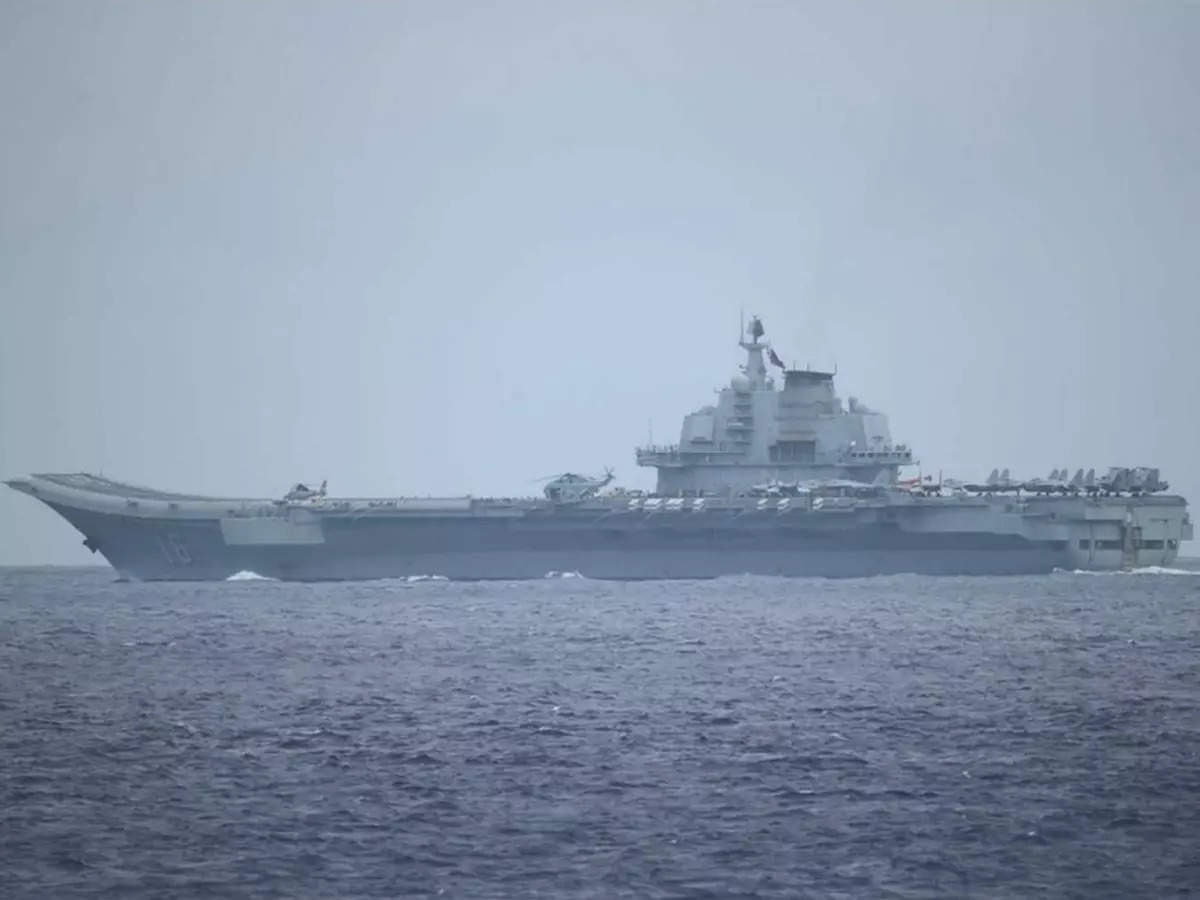 Após os extensos exercícios militares da China na região, o Japão está de olho nas atividades da marinha do PLA nas hidrovias ao redor do país. O país afirmou que continuará monitorando a situação e manterá vigilância no mar e no ar.
Chinese Carrier Liaoning Strike Group Steaming Near Japan, Says MoD – USNI Newshttps://t.co/zruH5h8hdt pic.twitter.com/AYiDMdHINi

— U.S. Naval Institute (@NavalInstitute) May 3, 2022
O ministro da Defesa disse que o Izumo do Japão – um porta-aviões de fato que, junto com seu navio irmão Kaga, é o maior navio da Força de Autodefesa Marítima – está monitorando a flotilha liderada por Liaoning e permanece em alerta.
"O Ministério da Defesa continuará monitorando os movimentos dos militares chineses nas águas ao redor do Japão com um forte senso de urgência", acrescentou Kishi.
Uma aeronave de vigilância RC-135V Rivet Joint da USAF realizou voos na região do Mar das Filipinas, provavelmente acompanhado a atividade do Liaoning.
USAF RC-135V (#AE01C4) busy opearting on a mission over the Philippine Sea, probably targeting at PLAN Liaoning carrier formation, May 16. pic.twitter.com/bvK5UbsDCr

— SCS Probing Initiative (@SCS_PI) May 16, 2022
A China vem tomando ações agressivas no mar em uma aparente demonstração de poder, levantando preocupações entre as autoridades japonesas sobre tentativas unilaterais de mudar o status quo pela força.
CV-16 Liaoning . A view from rear . pic.twitter.com/qBmNJt0dHH

— jimmie chan (@71Arifin) May 12, 2022
Desde dezembro, o Liaoning não era visto na área quando liderou outra flotilha através do Estreito de Miyako para exercícios semelhantes envolvendo helicópteros baseados em navios, aviões de combate e outras embarcações.
Em abril do ano passado, outra flotilha liderada por Liaoning atravessou o Estreito de Miyako, realizando manobras militares perto da democrática Taiwan. Na segunda-feira, os militares da China disseram em comunicado que também realizaram exercícios de operações conjuntas de combate perto de Taiwan por três dias.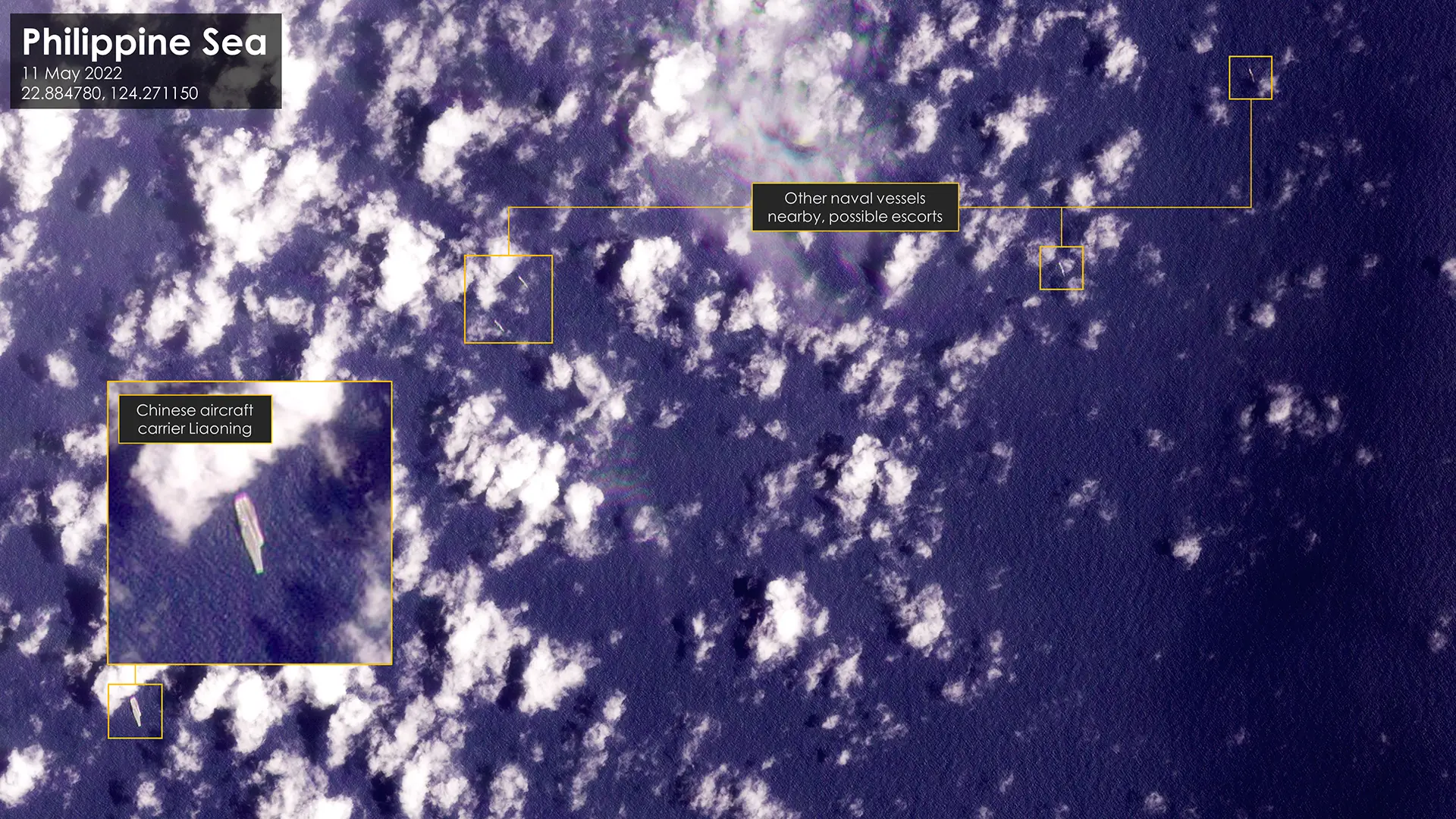 Taiwan também está em alerta máximo devido à presença da Marinha chinesa por perto. A mídia local de Taiwan revelou em 8 de maio que o ministério havia colocado mísseis Sky Bow III com um alcance máximo de 200 quilômetros (125 milhas) para responder a ameaças ao leste de Taiwan.
Além disso, o F-16V, o caça mais avançado de Taiwan, ficará estacionado na Base Chihang de Taitung, enquanto vários mísseis Hsiung Feng III e Harpoon serão realocados para o leste.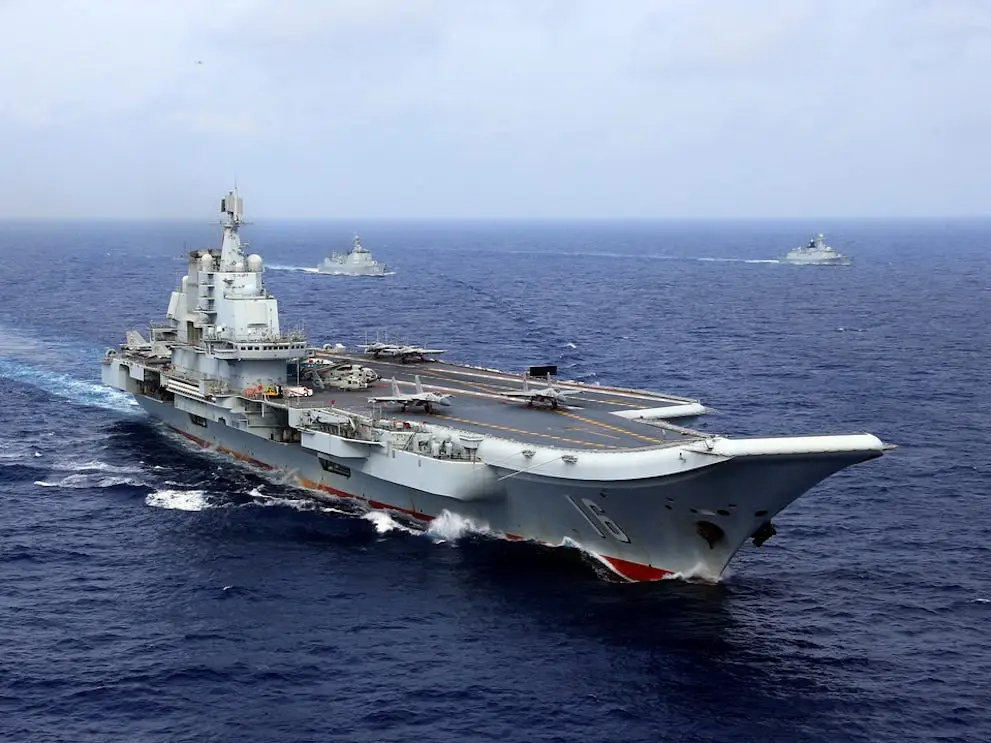 Taiwan se considera um país soberano, mas a China diz que a ilha autônoma e democrática é uma província chinesa e promete juntá-la ao continente pela força, se necessário.
Shi Hong, editor de uma revista militar chinesa, foi citado pelo Global Times dizendo que as águas onde o grupo de porta-aviões Liaoning está fazendo manobras são "uma região marítima vital, caso ocorra uma operação de reunificação por força".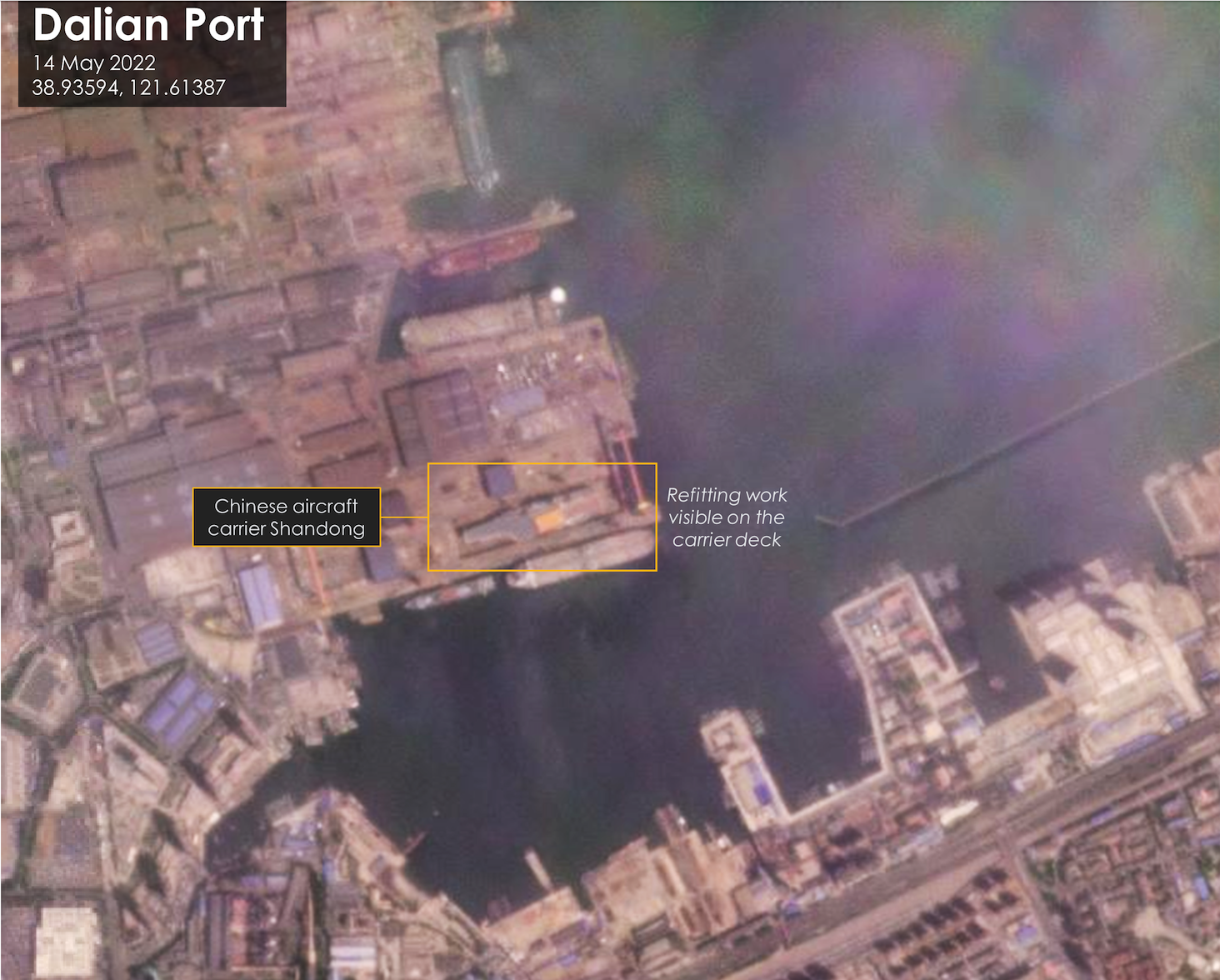 Especialistas apontaram que o outro porta-aviões ativo da China, o Shandong, está no porto para manutenção, demonstrando que "o PLA ainda tem o problema de confronto marítimo de porta-aviões duplo, e seu escopo de navegação também é limitado".