Um destacamento de caças F-35A da Força Aérea Italiana foi desdobrado na Islândia em apoio aos esforços duradouros de Policiamento Aéreo da OTAN no Alto Norte da Europa, relatou o Escritório de Relações Públicas do Comando Aéreo Aliado.
Na Base Aérea de Amendola, na Itália, os caças F-35A foram preparados para sua implantação de dois meses na Islândia, nação aliada da OTAN para a missão de rotina programada de fornecer aeronaves interceptadoras para apoiar a vigilância aérea islandesa.
Italian Air Force F-35A ?? detachment has arrived at Keflavik Air Base, Iceland ??. The Allied commitment to the security of all NATO airspace is unwavering.

This is the third deployment of Italian F-35 fighter jets to Iceland after 2019 and 2020.#NATO #SecuringTheSkies pic.twitter.com/2Yw4RIRvZR

— NATO Air Command (@NATO_AIRCOM) April 26, 2022
A autoridade sobre os caças ficará com o Comando Aéreo Aliado da OTAN. o Centro de Operações Aéreas Combinadas do Norte em Uedem, na Alemanha, controlará taticamente as operações de destacamento e as vinculará aos arranjos de segurança coletiva da Aliança.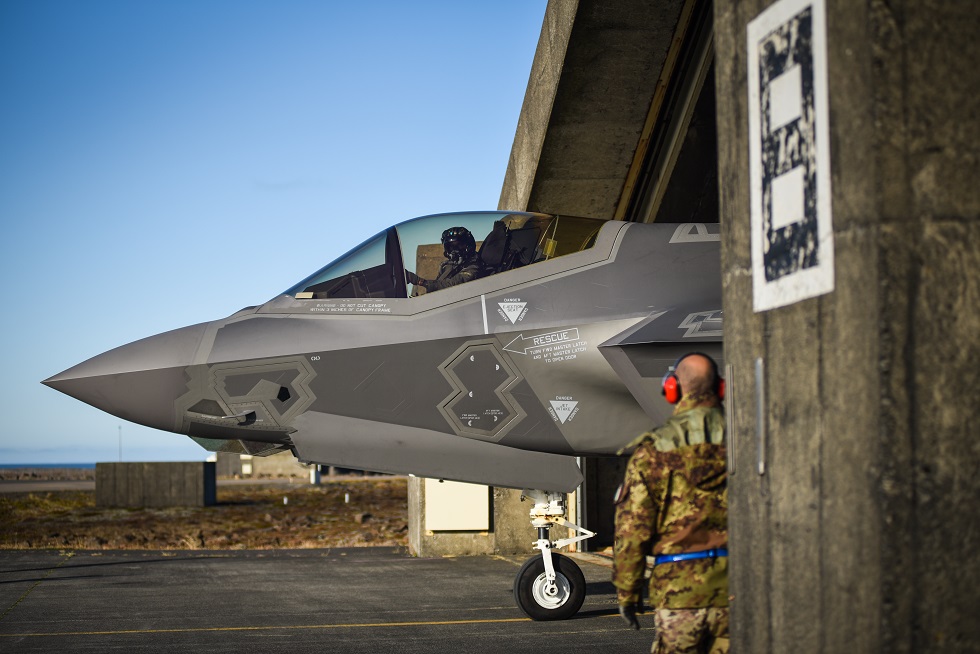 "Depois de ser o primeiro Aliado a implantar caças de 5ª geração em uma missão da OTAN no exterior, a Itália demonstra uma capacidade sustentada de fornecer aviões de caça modernos para as operações da Aliança", disse o Coronel Gianmarco Di Loreto, Comandante da Força-Tarefa F-35 da Força Aérea Italiana na Islândia. "Nossas aeronaves F-35A já ganharam experiência internacional considerável ao participar das missões de policiamento aéreo da OTAN na Islândia, mas também na Estônia. As equipes também executaram o dever nacional de QRA de sua base e continuarão treinando tripulações para proteger os céus nacionais e da Aliança", acrescentou o Coronel Di Loreto.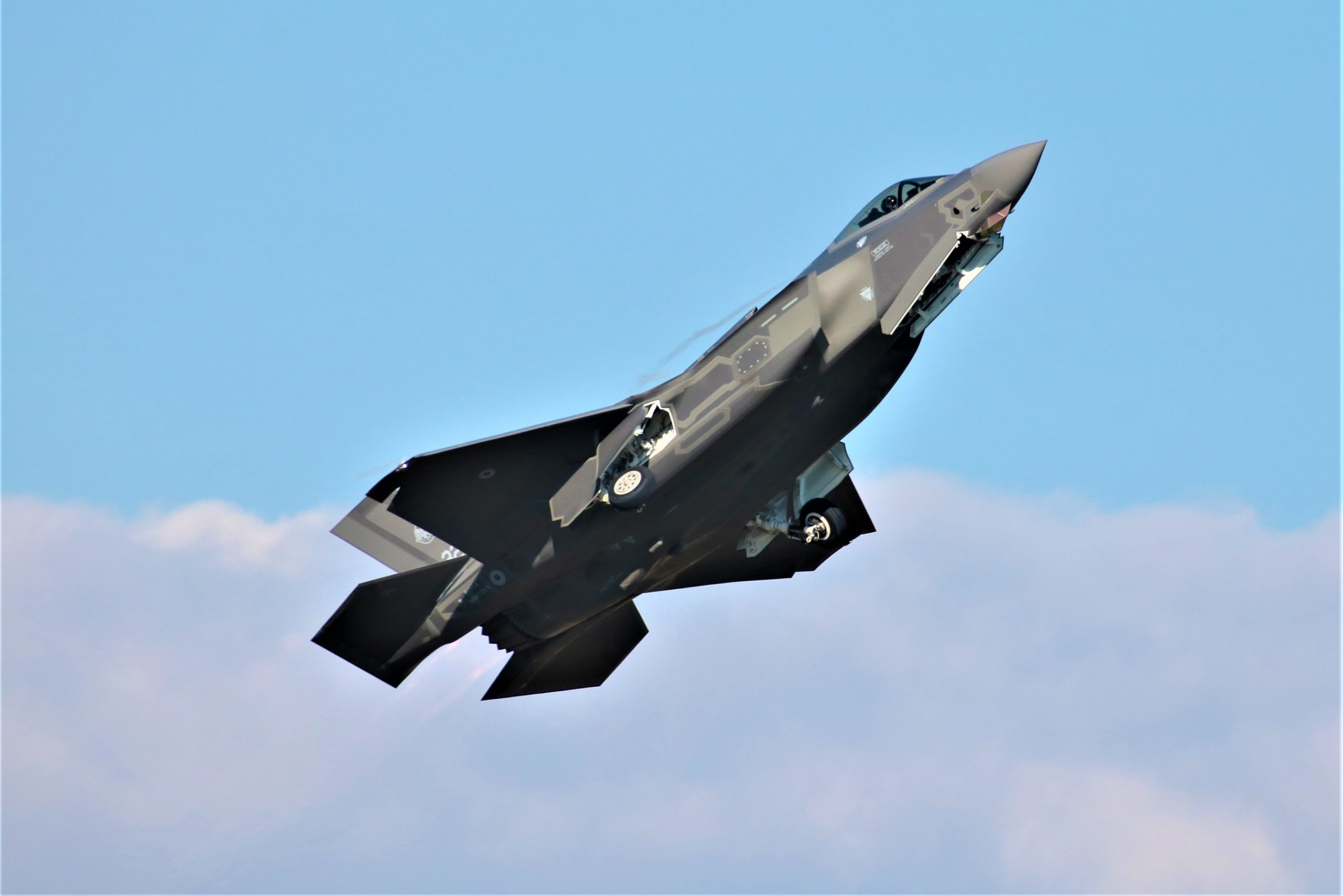 De acordo com a liderança da Guarda Costeira islandesa, "a operação da OTAN em curso na Islândia é específica e única. Dada a sua localização geográfica, os Aliados, em conjunto com as autoridades islandesas, concordaram que o acordo apropriado para ajudar a manter o espaço aéreo islandês seguro é manter uma presença periódica de caças da OTAN baseados na Base Aérea de Keflavik da OTAN." O foco da "missão de preparação em tempo de paz" é realizar treinamento e exercícios de voo de rotina para que a Aliança atenda aos requisitos e necessidades da Islândia para se manter preparada, monitorar e gerenciar seu espaço aéreo em tempos de paz.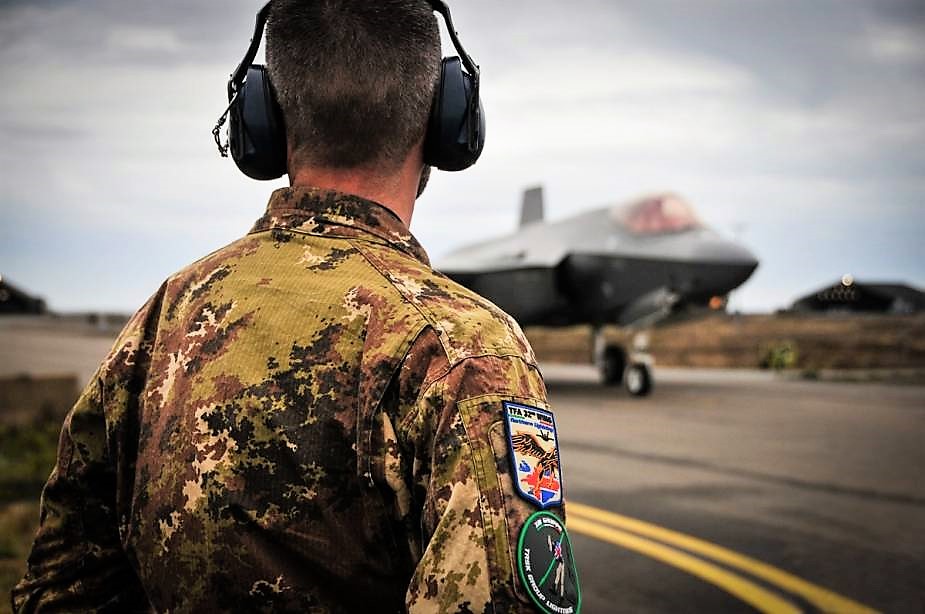 O destacamento da Força Aérea Italiana é composto por mais de 130 homens e mulheres e quatro caças F-35A com pilotos, equipe de terra, pessoal de apoio e proteção da força. Esta é a terceira implantação de caças italianos de 5ª geração na Islândia após 2019 e 2020. Antes disso, a Itália apoiou a missão com o Eurofighter Typhoon para proteger o espaço aéreo acima do Aliado no Alto Norte em 2013, 2017, 2018 e 2019.