A indústria de defesa israelense e os militares divulgaram novas imagens mostrando uma nova série de testes do novo sistema a laser "Iron Beam".
O Jerusalem Post informou que a demonstração foi realizada pela Diretoria de Pesquisa e Desenvolvimento do Ministério da Defesa (DDR&D, ou MAFAT em hebraico) e pela Rafael Advanced Defense Systems.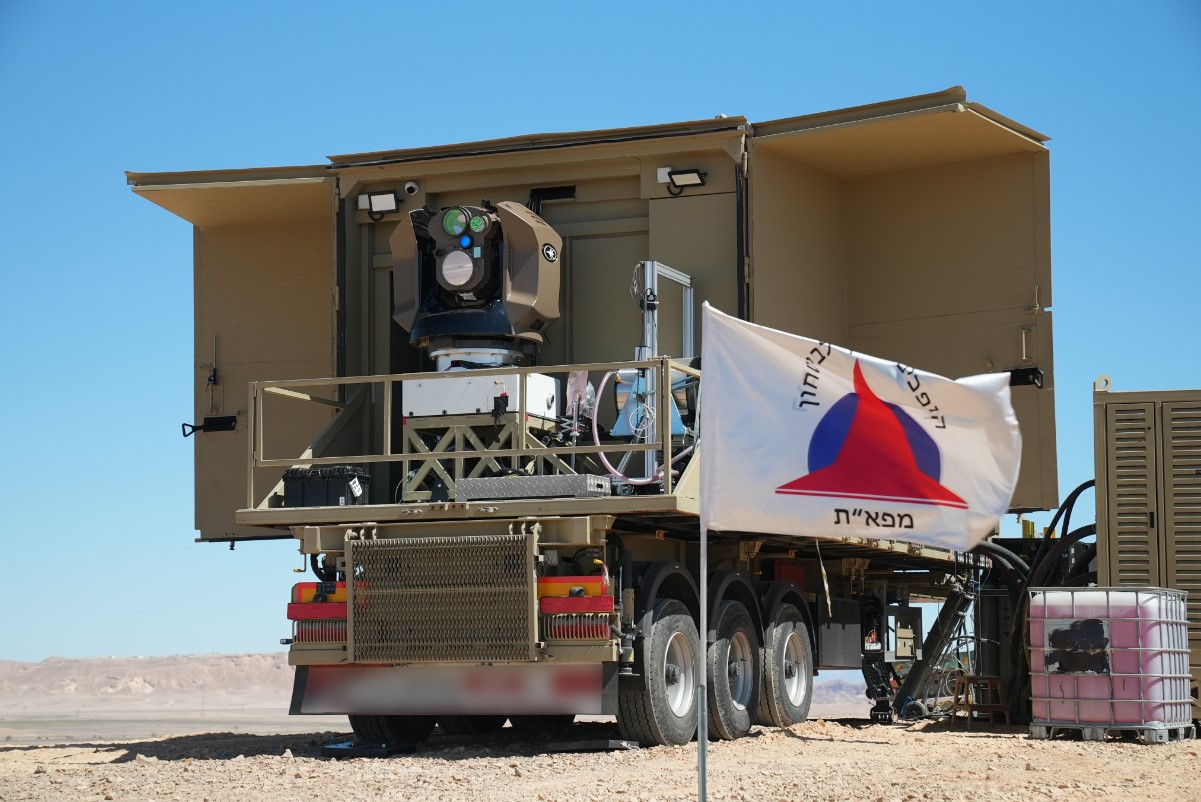 Durante os testes, que foram realizados nas últimas semanas no sul de Israel, o sistema interceptou com precisão veículos aéreos não tripulados (UAVs), morteiros, foguetes e mísseis antitanque em diferentes cenários.
"Estamos em um momento histórico no mundo do armamento", disse o Brig. Gen. Yaniv Rotem, chefe da administração de desenvolvimento de armas do Ministério da Defesa, que desenvolveu o sistema ao lado de Rafael e Elbit. "Pela primeira vez, uma arma de energia realmente funciona."
IMOD's DDR&D and Rafael successfully completed ground-breaking tests with a high-power laser interception system against steep-track threats. The demonstrator successfully intercepted UAVs, mortars, rockets, and anti-tank missiles in multiple scenarios. pic.twitter.com/DhHzCaGM8P

— Ministry of Defense (@Israel_MOD) April 14, 2022
"Nossa missão era clara: mostrar que funciona antes do feriado da Páscoa com todos os critérios que estabelecemos", disse Rotem, acrescentando que a série de experimentos permitiu que Israel entrasse em uma "nova era" de sistemas de armas baseados em energia.
"Ninguém no mundo mostrou tais capacidades. O Estado de Israel é o primeiro a realizar uma tentativa de disparo ao vivo. Estamos em uma era de novos tipos de armas – armas baseadas em energia. Estamos lá", disse.
It's a technological breakthrough as RAFAEL's High-Power #Laser Air Defense System "Iron Beam" successfully intercepts an array of airborne threats. Watch for yourself here: pic.twitter.com/6QAy8Fjodd

— RAFAEL Advanced Defense Systems (@RAFAELdefense) April 14, 2022
O ministro da Defesa, Benny Gantz, disse que Israel se tornou um dos primeiros países a ter sucesso no desenvolvimento de uma poderosa tecnologia de laser em padrões operacionais que podem realizar interceptações em cenários operacionais.
"Armas baseadas em energia com um laser poderoso são, na minha opinião, um divisor de águas muito significativo", disse Gantz, acrescentando que o sistema "contribuirá para a negação de capacidades críticas do inimigo em todas as arenas".
Embora Gantz tenha dito que ainda levará tempo até que esteja totalmente operacional, "pela primeira vez, um poderoso sistema de laser interceptou alvos distantes. Essa conquista se deve à inovação israelense, ao estabelecimento de defesa e às indústrias que se uniram para fornecer um guarda-chuva de segurança para os cidadãos de Israel".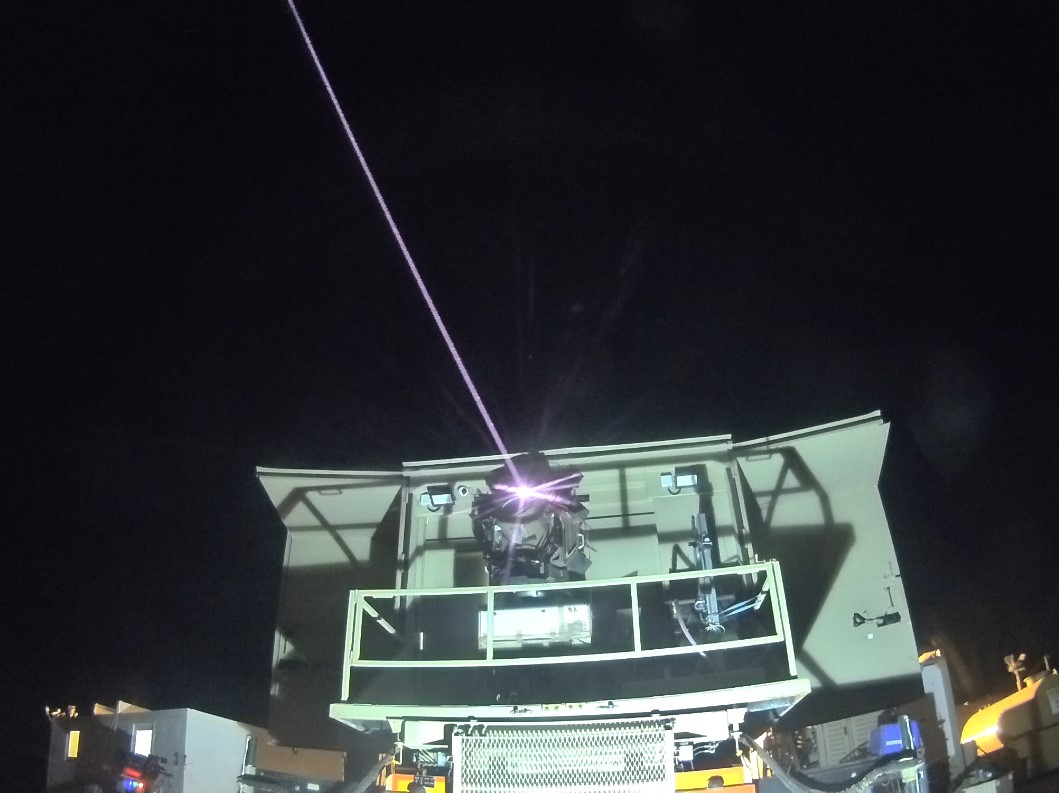 A Rafael revelou pela primeira vez em março deste ano que recebeu a aprovação do Ministério da Defesa para prosseguir com o desenvolvimento e produção de um sistema operacional de laser de alta potência.
Os dois lados assinaram um contrato multimilionário no mesmo mês. A assinatura do contrato ocorreu depois que a empresa revelou pela primeira vez o conceito Iron Beam em 2014.
Esta não é a primeira vez que Israel testa um sistema de laser de alta potência operacionalmente relevante. Em fevereiro de 2020, também demonstrou a eficácia do laser de contra-drone Drone Dome, além de concluir os primeiros testes de um sistema de laser de alta potência no ar em 2021.