A Alemanha já vem utilizando suas aeronaves de transporte militar Airbus A400M nas tarefas de reabastecimento em voo (REVO). Recentemente, os caças JAS39 Gripen da República Tcheca foram certificados para reabastecer em voo com os aviões A400M da Força Aérea Alemã.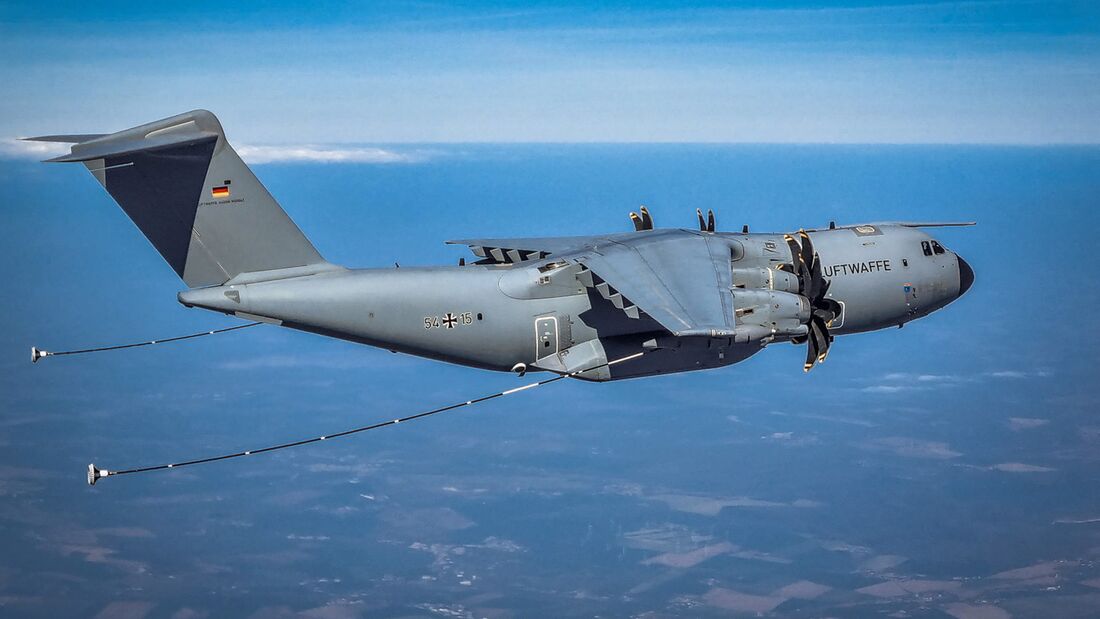 O Saab JAS39 Gripen é o único avião de combate completo da Força Aérea Tcheca. Os 14 jatos alugados da Saab até 2027 garantem o espaço aéreo do membro da OTAN há mais de uma década e meia. Durante missões internacionais precisam regularmente reabastecer em voo com aviões-tanque de países parceiros para poder permanecer no ar por mais tempo. Os pilotos do Gripen devem adquirir um certificado especial para isso, que deve ser renovado a cada seis meses por meio de "contato molhado" com um avião-tanque em voo.
The family is growing. The ?? Gripen fleet was certified for Air-to-Air refueling at ??A400M. pic.twitter.com/1esULLLyus

— Team_Luftwaffe (@Team_Luftwaffe) April 29, 2022
Os pilotos tchecos usam principalmente aeronaves Boeing KC-135 das forças aéreas dos EUA e da França, KC-767 italianos ou os Hercules suecos (Sp.84) para reabastecimento, bem como o antigo A310 MRTT da Força Aérea Alemã (Luftwaffe), que já foi aposentado. Recentemente, os pilotos do 211º Esquadrão Tático da República Tcheca, ao qual pertencem todos os Gripen, agora estão oficialmente habilitados a usar os A400M alemães como aviões-tanque.
A drink with friends. #NATO Video: 21. základna taktického letectva https://t.co/xtaZ70zNTe pic.twitter.com/JgZzQWoYap

— Gripen News (@GripenNews) April 29, 2022
O primeiro encontro com um A400M da Luftwaffe ocorreu em 28 de abril no espaço aéreo alemão, a oeste de Chemnitz. Sob o indicativo CEF317, um Gripen tcheco de dois lugares se aproximou do A400M com o número de registro 54+15 que havia decolado de Wunstorf. A uma altitude de 16.000 pés, o caça finalmente conectou a sonda de reabastecimento na cesta na ponta de uma mangueira estendida do A400M. A manobra, durante a qual ambas as aeronaves voaram a cerca de 560 km/h, foi acompanhada por um Tornado IDS alemão. Durante os 40 minutos seguintes, o Gripen mudou de lado várias vezes, conectando à esquerda e à direita – marcando a conclusão prática de um processo de certificação que começou em setembro de 2021 em Lulea, Suécia.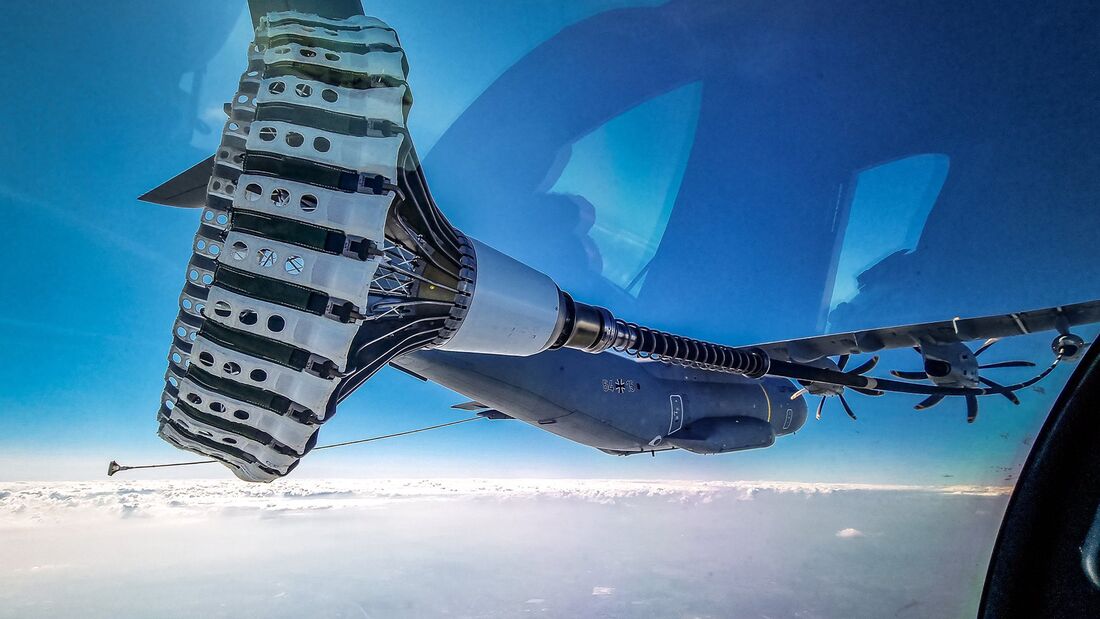 Naquela época, a Força Aérea enviou a aeronave A400M "54+27" para o norte da Suécia para combinar o padrão em voo com os caças Gripen suecos. As partes envolvidas coletaram dados e otimizaram o processo de reabastecimento durante sete voos de teste, durante os quais o Gripen voou com e sem armas e durante o dia e à noite. Finalmente, a administração de armamentos sueca FMV emitiu um regulamento vinculativo que especifica em detalhes o procedimento de reabastecimento aéreo entre o Gripen e o A400M. Os tchecos são agora os primeiros usuários do Gripen fora da Suécia a completar o reabastecimento aéreo de acordo com essas especificações.
O próximo passo da República Tcheca é certificar o Gripen para reabastecimento em voo com o A330MRTT.