A Marinha Real levou dois drones diferentes ao limite para mostrar como eles poderiam ser usados ??em operações na linha de frente.
Os especialistas em drones das Esquadrão Aéreo 700X da Marinha Real receberam parceiros da indústria em sua base da RNAS Culdrose para testar as duas aeronaves sem tripulação.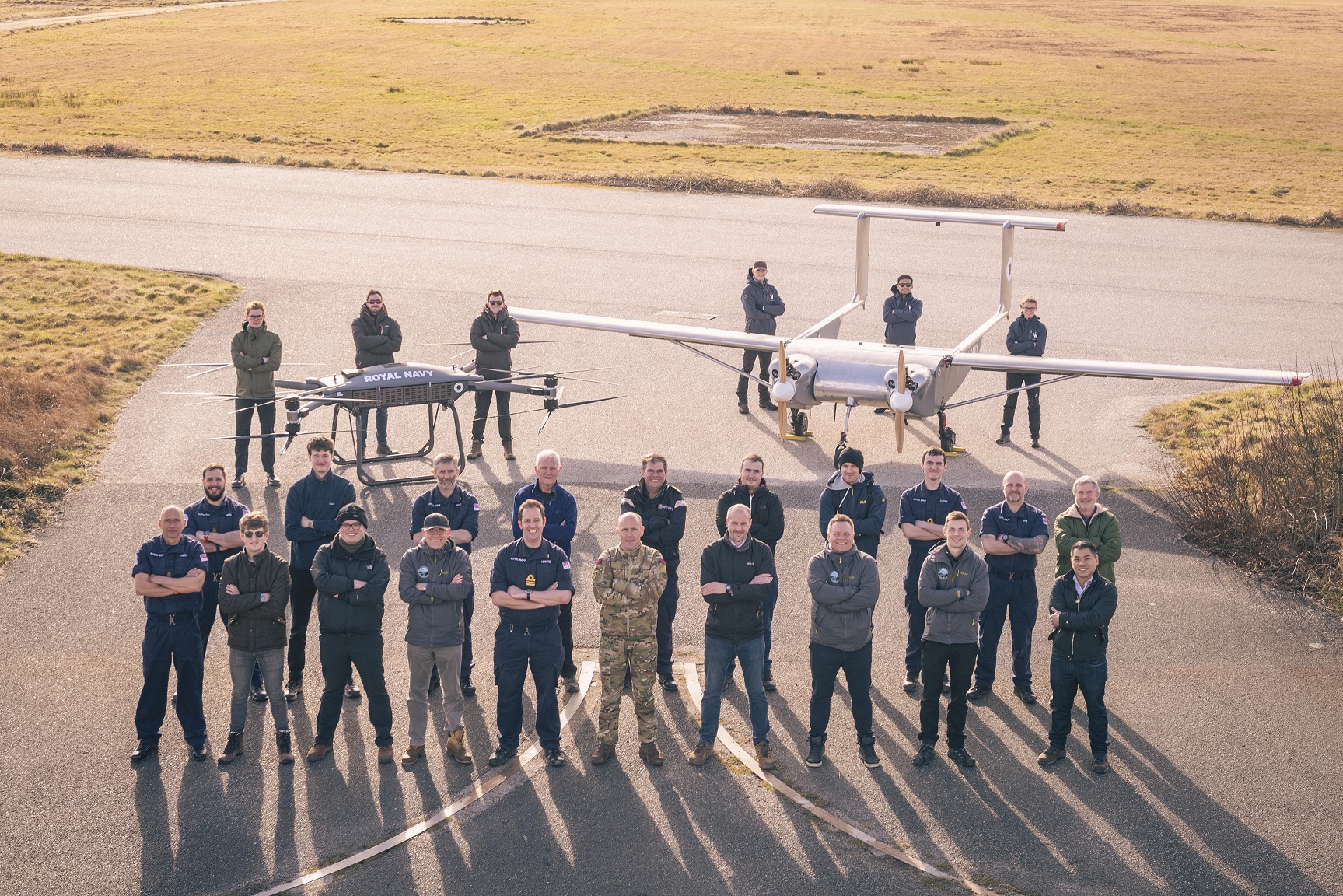 É a segunda vez que os drones são testados desde os testes iniciais no ano passado, o primeiro passo para mostrar como eles podem ser utilizados nas operações.
Agora, uma segunda série mais intensa de testes ocorreu e tanto o quadricóptero Malloy Aeronautics T-600 quanto o drone Ultra da Windracers Autonomous Systems provaram suas habilidades para transportar cargas pesadas de 100 kg em longas distâncias e mais de 250 kg em uma distância mais curta.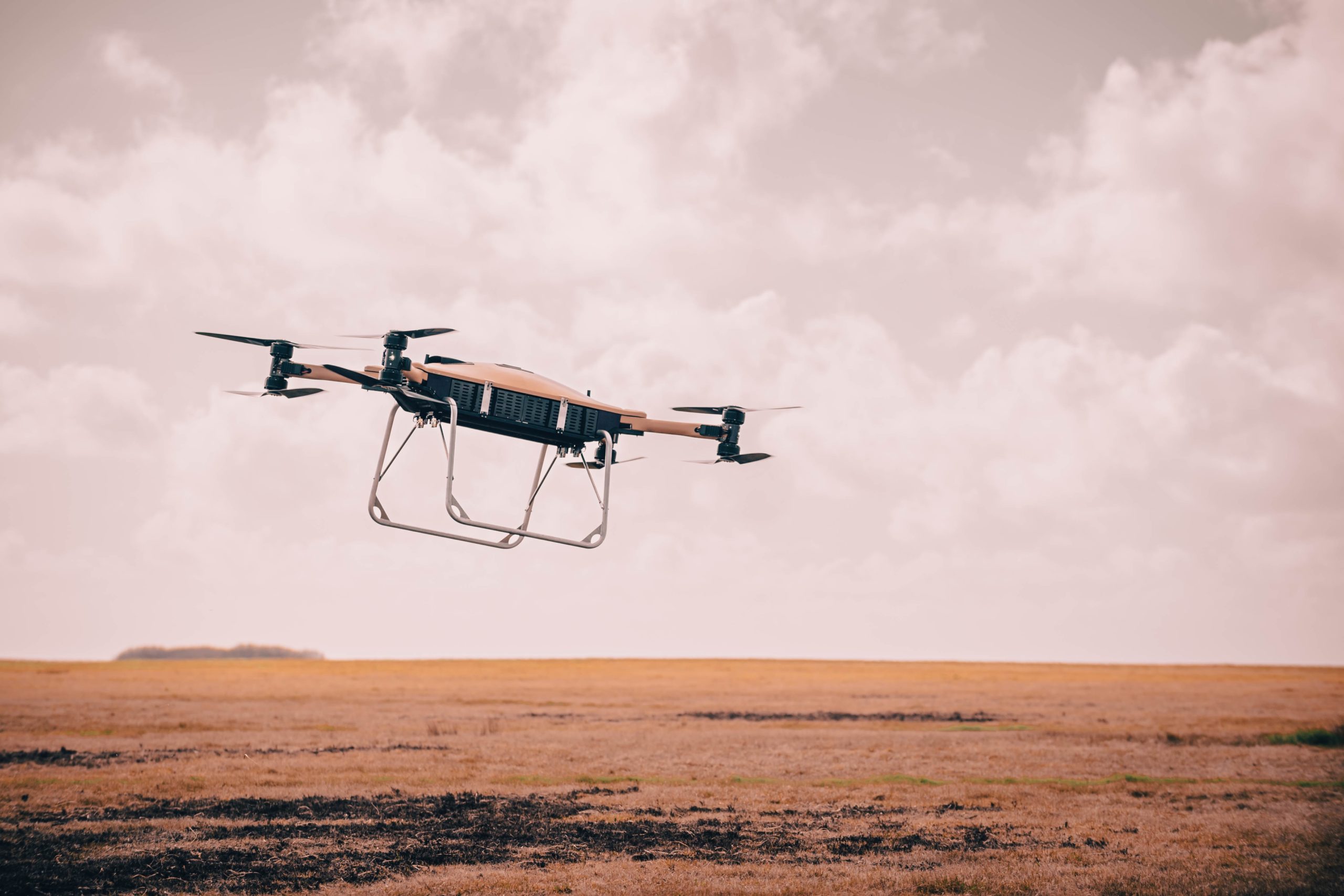 O Heavy Lift Challenge é uma colaboração entre o 700X, o Gabinete do Diretor de Tecnologia da Marinha e o Future Capability Group do Defense Equipment and Support (DE&S).
The #RoyalNavy has been trialling the use of drones to deliver supplies, with the aim of using autonomous technology on front-line operations. Two companies worked with the navy's drone experts #700XNAS to put two uncrewed aircraft through their paces.

?https://t.co/Hsj3PdYX4i pic.twitter.com/naJGeG8hsg

— Royal Navy (@RoyalNavy) April 6, 2022
O objetivo é incentivar os parceiros da indústria a ver quais equipamentos eles têm que podem ser adaptados para uso pela Marinha Real para fornecer suprimentos como suprimentos humanitários, primeiros socorros, munição e peças de reposição para a linha de frente. Tanto o drone Malloy quanto o da Windracers receberam um contrato de £ 300.000 para desenvolver ainda mais seus drones.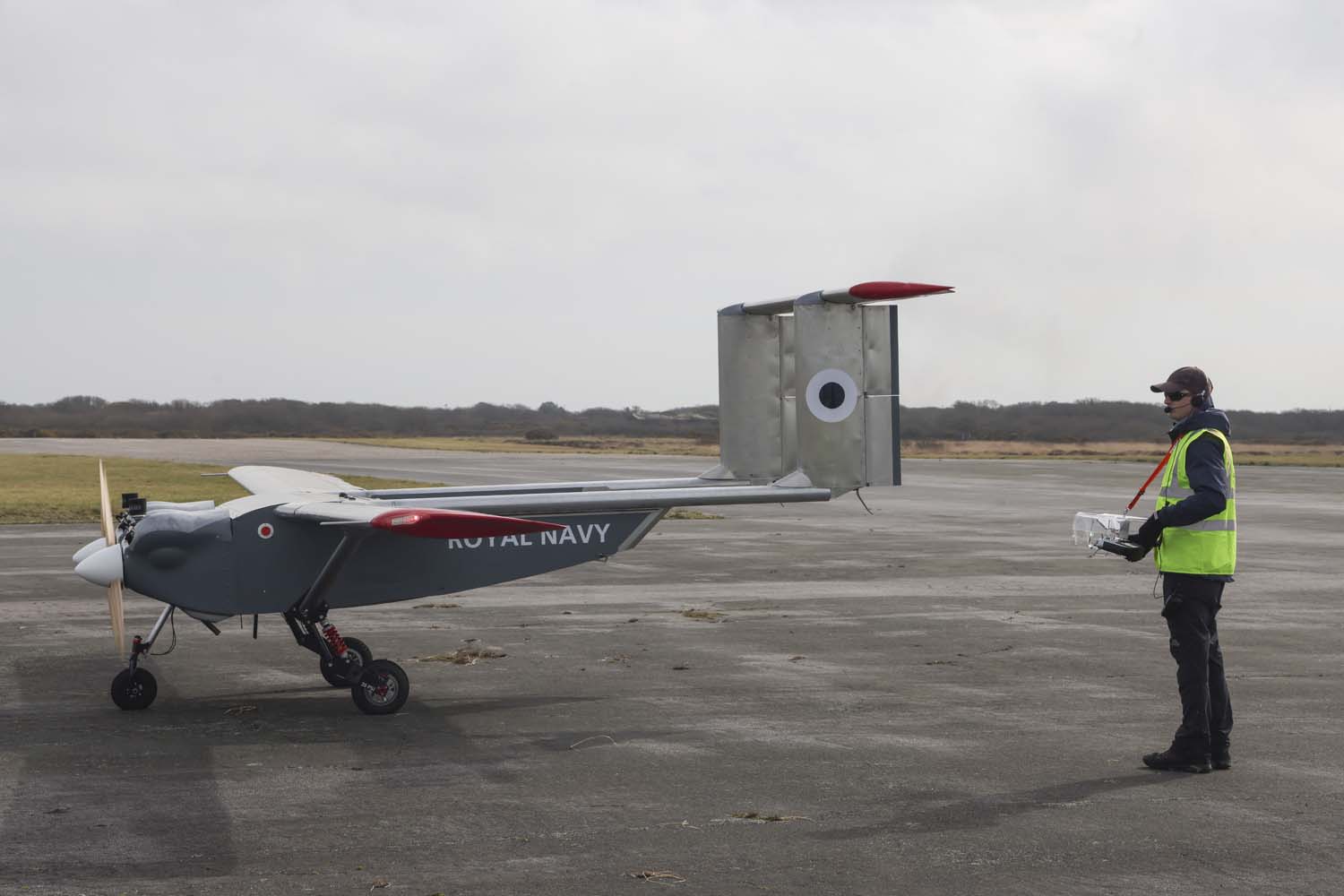 E as aeronaves impressionaram nos testes mais recentes, que viram o Malloy T-600 voar com uma carga útil de 250 kg, enquanto o Windracers Ultra de asa fixa derrubou uma carga útil de 100 kg a 1.000 km de distância para uma plataforma que replica um porta-aviões da classe Queen Elizabeth. Ele foi capaz de desacelerar na aproximação e soltar seu pacote com precisão.
"O Heavy Lift Challenge está superando todas as nossas expectativas. Esta é uma colaboração genuína e revolucionária entre a Royal Navy, o Future Capability Group da DE&S e a indústria e, até agora, produziu resultados bastante espetaculares – tudo dentro da mesma estrutura comercial que podemos iterar como uma equipe", disse o Brigadeiro Dan Cheesman, Diretor de Tecnologia da Marinha Real. "Ainda não chegamos lá, mas talvez em menos de dois meses, teremos a evidência final de 'mostre, não conte' que precisamos para começar a escalar para as mãos do combatente em um ritmo sem precedentes."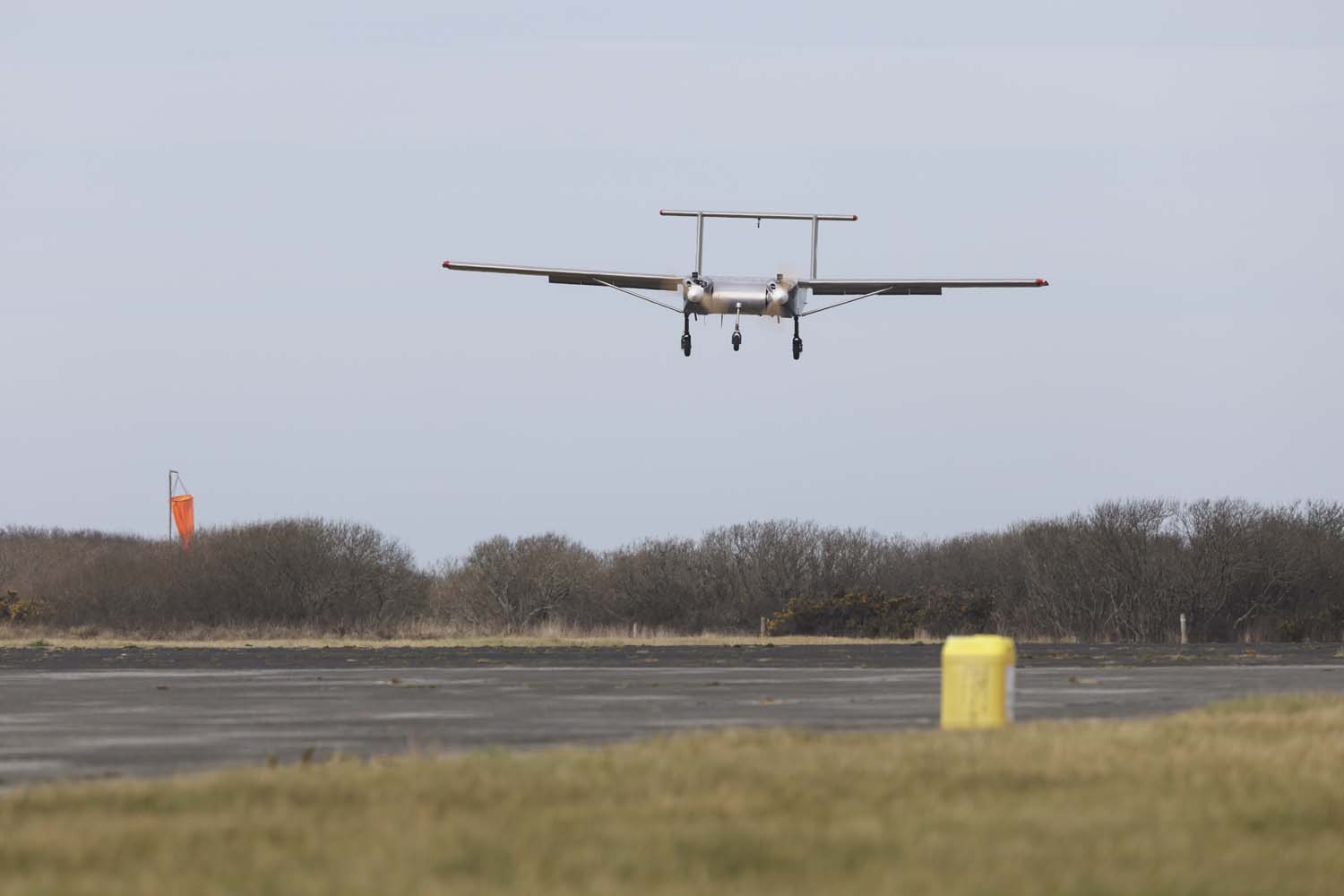 O Royal Navy Heavy Lift Challenge visa aumentar o número de sistemas de aeronaves não tripuladas disponíveis no mercado, em ritmo acelerado.
Isso permitirá que a Marinha Real e a DE&S explorem, entendam, desenvolvam e adquiram sistemas autônomos para entregar cargas pesadas em uma variedade de ambientes.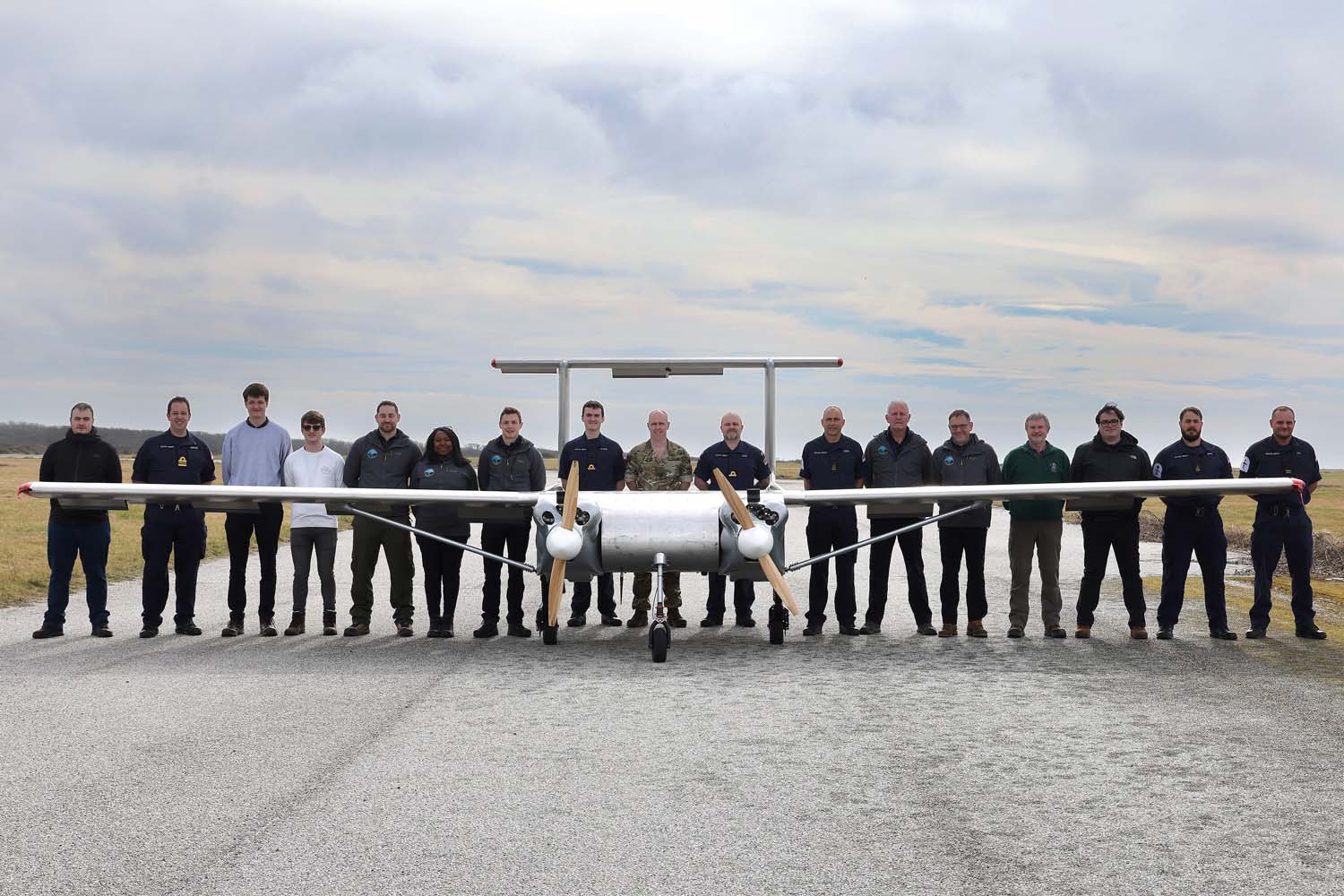 "Este é um marco importante para o Heavy Lift Challenge. Testamos o quão escalável e utilizável é a tecnologia autônoma, com resultados promissores", disse James Gavin, chefe do Future Capability Group. "Demonstramos como nossa colaboração com a Royal Navy e parceiros do setor pode agilizar o processo de aquisição – permitindo-nos fornecer tecnologia de ponta em ritmo acelerado. Em última análise, este trabalho ajudará as Forças Armadas do Reino Unido a reter e aumentar sua vantagem operacional e também proporcionar eficiência de custos."