A última rodada de assistência militar fornecida pelos Estados Unidos à Ucrânia para sua defesa contra a invasão russa incluirá ex-helicópteros soviéticos, drones vagantes e radares de vigilância aérea.
No total, a "Assistência de Segurança para a Ucrânia", como o esforço é denominado pelo departamento de defesa dos EUA, vale US$ 800 milhões e eleva o valor total do equipamento de armas entregue à Ucrânia desde o início da invasão premeditada e não provocada da Rússia para mais de US$ 2,6 bilhões.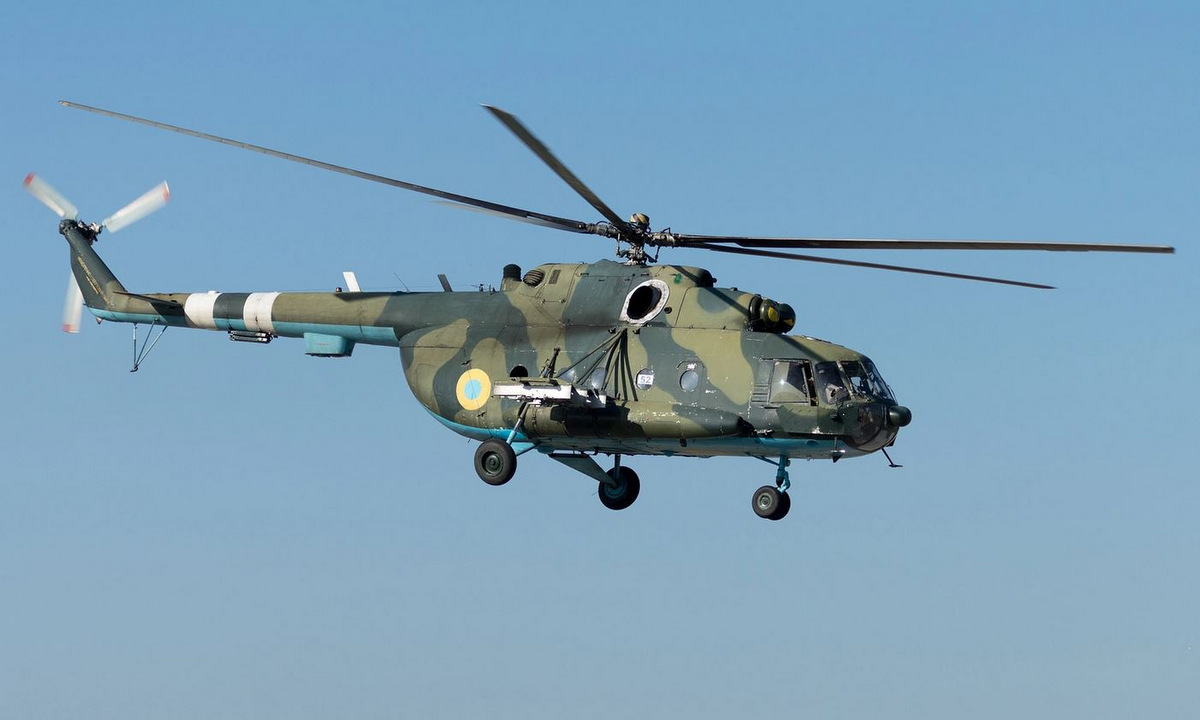 Conforme revelado pelo Pentágono, o pacote verá os EUA transferirem 11 helicópteros Mi-17, que anteriormente haviam sido destinados ao Afeganistão, bem como navios de defesa costeira não tripulados. O secretário de imprensa do Pentágono, John Kirby, não revelou detalhes adicionais sobre os navios não tripulados, acrescentando apenas que eles seriam fornecidos pela Marinha dos EUA.
The Mi-17 helicopters being sent to Ukraine were originally supposed to go to Afghanistan, Pentagon Press Secretary John Kirby says

— Marcus Weisgerber (@MarcusReports) April 13, 2022
Outros itens que fazem parte do pacote incluem 300 adicionais drones vagantes Switchblade, 18 obuseiros de 155 mm e 40.000 rodadas de artilharia, 10 radares de contra-artilharia AN/TPQ-36 e dois radares de vigilância aérea ANIMPQ-64 Sentinel.
JUST IN: President Biden announces $800 million MORE in U.S. military aid to Ukraine after a call with Zelensky.

The U.S. will provide artillery systems, armored personnel carriers, and additional helicopters to Ukraine. The Pentagon hasn't given these systems to ?? before. pic.twitter.com/ir0CwBnWaI

— Jack Detsch (@JackDetsch) April 13, 2022
"Aproveitamos alguns ucranianos que estavam nos Estados Unidos para um treinamento previamente agendado para treiná-los em Switchblades", disse o secretário de imprensa do Pentágono, John F. Kirby, no comunicado oficial de 13 de abril. 2022. "Estamos procurando opções para treinamento adicional de Switchblade e onde e quando isso pode ocorrer e como faríamos isso. E certamente, uma opção que estaria disponível para nós seria utilizar tropas mais próximas da Ucrânia, obviamente tropas que estão no flanco leste da OTAN."
Kirby: Can't say exactly when first plane with these items will take off. The secretary is committed to sending this as quickly as possible.

C-17s, one day you'll get a breather.

— Brian Everstine (@beverstine) April 13, 2022
Além disso, mais 500 mísseis Javelin e milhares de outros sistemas antiblindagem, bem como 200 blindados M113 e 100 Humvees serão transferidos.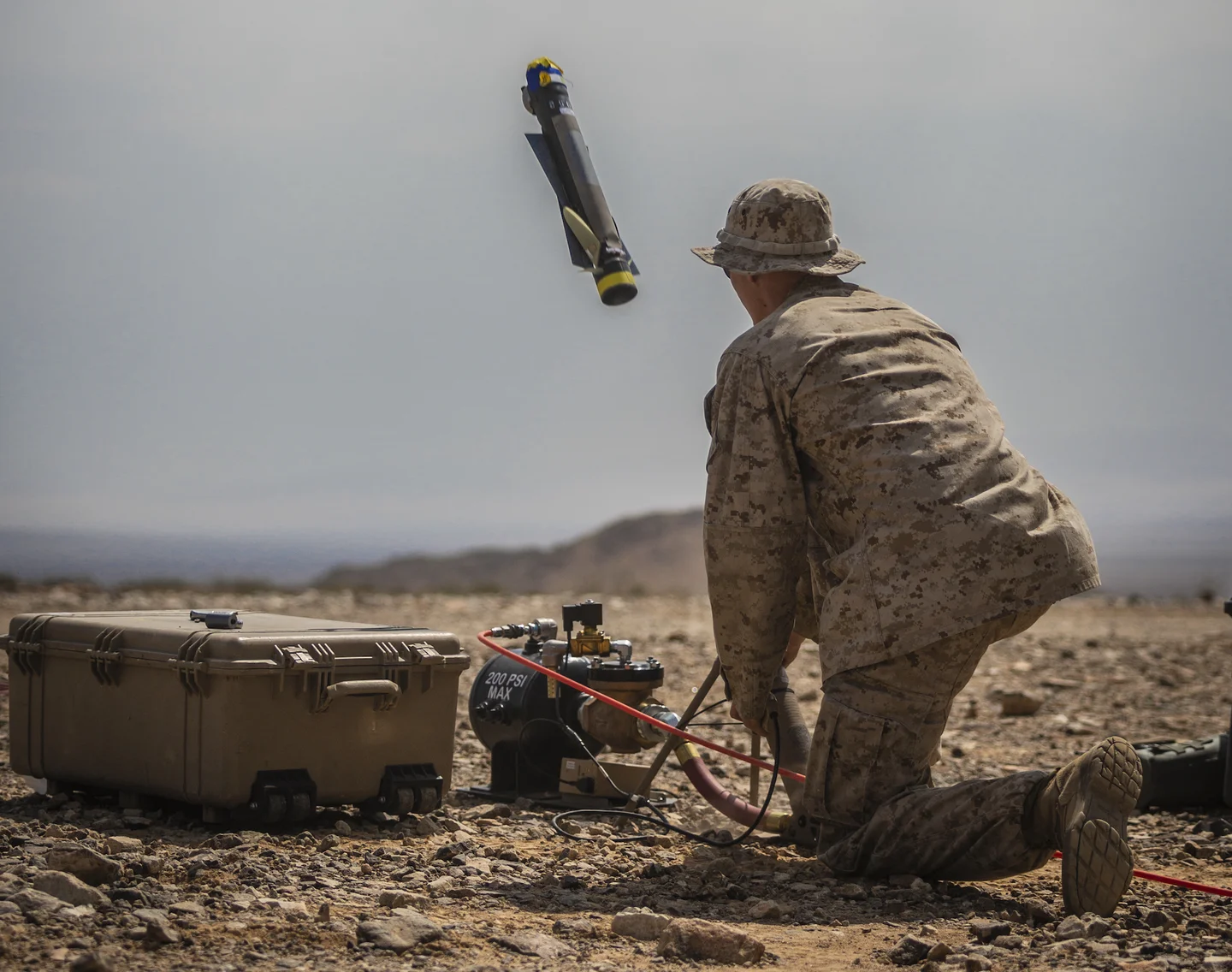 Também estão incluídos equipamentos químicos, biológicos, radiológicos, de proteção nuclear, equipamentos médicos, 30.000 conjuntos de armaduras e capacetes e mais de 2.000 telêmetros ópticos e a laser.
Os EUA anunciaram seu pacote de ajuda quando a invasão da Rússia na Ucrânia passa do 50º dia. Embora a Ucrânia tenha adiado o ataque à sua capital, a Rússia agora está reunindo forças no sudeste da Ucrânia em preparação para uma suspeita de ofensiva em larga escala.
De acordo com um briefing oficial de defesa sênior, a Rússia lançou mais de 1.550 mísseis até agora.
NEW: Russia has launched more than 1,550 missiles into Ukraine in more than 48 days war of in Ukraine: senior U.S. defense official.

Russia's airstrikes continue to be focused on Mariupol and the Donbas, the official said. About 32 strikes per day.

— Jack Detsch (@JackDetsch) April 13, 2022
"Continuamos a ver movimentos e atividades das forças russas em Belarus e na Rússia, à medida que continuam a reagrupar suas forças, preparar equipamentos e material de apoio para o que continuamos a acreditar que será um impulso renovado", disse o funcionário.
Latest Defence Intelligence update on the situation in Ukraine – 13 April 2022

Find out more about the UK government's response: https://t.co/72z5bPsjSC

?? #StandWithUkraine ?? pic.twitter.com/I3B0nmROkx

— Ministry of Defence ?? (@DefenceHQ) April 13, 2022
A entrega dos equipamentos militares deve ser concluída até meados de abril de 2022.