Somando-se às tensões no Estreito de Taiwan, pela primeira vez um helicóptero de ataque chinês Z-10 invadiu a Zona de Identificação de Defesa Aérea de Taiwan (ADIZ).
O helicóptero, que também é chamado de WZ-10, cruzou a chamada "linha mediana", uma fronteira informal que percorre o centro do Estreito de Taiwan na terça-feira, informou a Radio Taiwan International. Isso também marcou o sétimo dia de invasões na ADIZ neste mês.
when the then Under Secretary of State Keith Krach visited Taiwan. J-16s, J-10s, and J-11 crossed the median line then. (2/2) pic.twitter.com/IZQFLq4qEz

— Tingting Liu ??? (@tingsquareliu) May 10, 2022
O Z-10 foi acompanhado por dois helicópteros KA-28 ASW, mas não está claro se as missões foram coordenadas. Taiwan respondeu enviando aeronaves, transmitindo alertas de rádio e implantando sistemas de mísseis de defesa aérea para rastreá-la.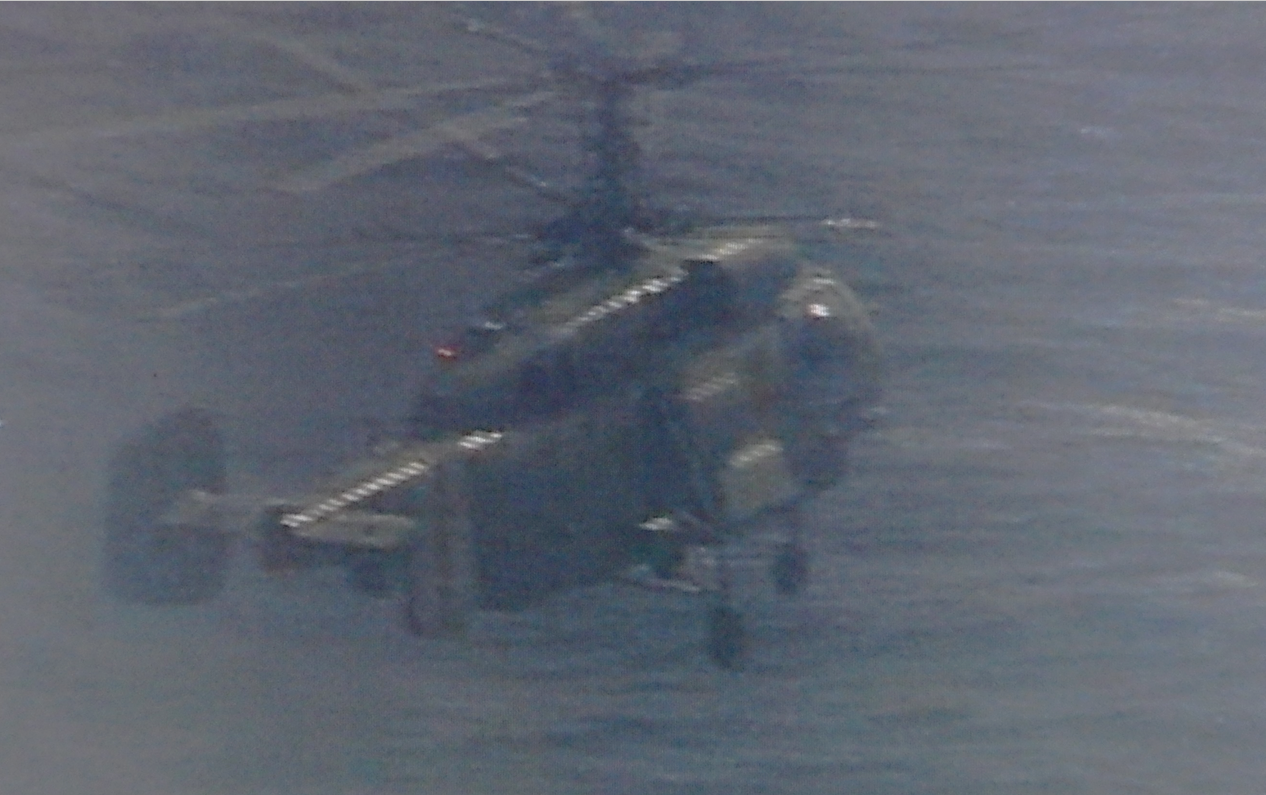 Esta é a primeira vez que um helicóptero cruza a linha mediana, uma fronteira informal que atravessa o centro do Estreito de Taiwan, de acordo com o Ministério da Defesa de Taiwan. A ilha e a China não concordam oficialmente com a "linha mediana". No entanto, a ADIZ declarada por Taiwan abrange não apenas a totalidade do Estreito, mas também partes da China continental.
BREAKING: @MoNDefense just confirmed in Parliament that the PLA's WZ-10 helicopter crossed the Strait's median line by "about 0.5 nautical mile" yesterday.

— Tingting Liu ??? (@tingsquareliu) May 11, 2022
Enquanto isso, uma reportagem do The Drive disse que o aparecimento do helicóptero de ataque operado pelo Exército de Libertação Popular (PLA) destaca a crescente importância das forças de asas rotativas ao redor do Estreito de Taiwan. A China também posicionou estrategicamente uma base de helicópteros na região, que analistas afirmam ser para apoiar futuras operações no Estreito ou mesmo uma potencial invasão de Taiwan.
New satellite imagery from Janes highlight a new helicopter base 50km southwest of Xiamen, opposite Taiwan.

The base is currently hosting Mi-17 utility and Z-10 attack helicopters, useful for amphibious support in a Taiwan contingency.https://t.co/H2rOKuaApS pic.twitter.com/vijs3AInKO

— Christian Le Miere (@c_lemiere) May 19, 2021
A última vez que uma aeronave do PLA cruzou a "linha mediana" foi em setembro de 2020. Naquela época, caças J-16, J-10 e J-11 invadiram o território de Taiwan durante uma visita do subsecretário de Estado dos EUA, Keith Krach para Taiwan.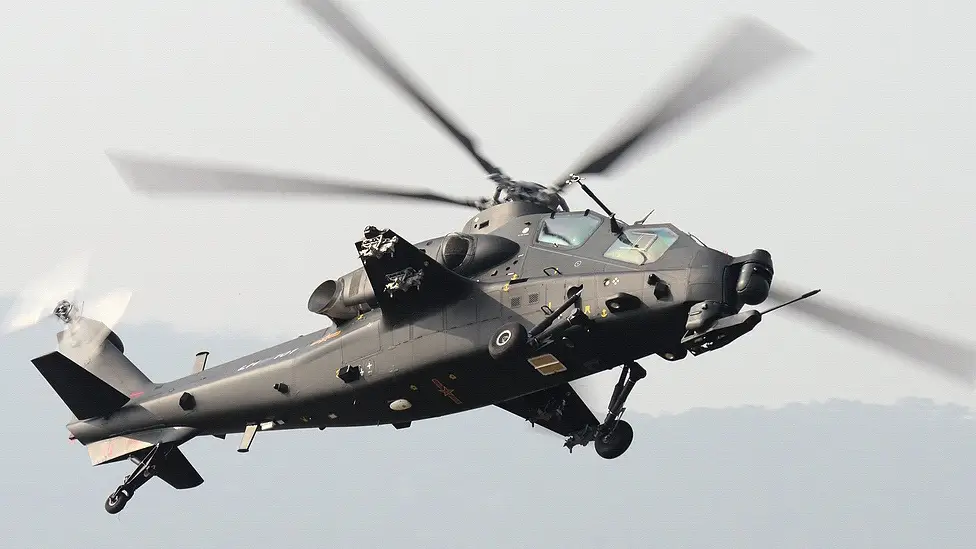 Curiosamente, o voo do helicóptero de ataque coincidiu com o "trânsito de rotina" do cruzador de mísseis guiados USS Port Royal através do Estreito de Taiwan. A China respondeu ao trânsito, alegando que monitorou e alertou o navio. O trânsito aconteceu logo após a China realizar exercícios militares na área.
Updated table on reported U.S. transits of Taiwan Strait after latest by USS Port Royal following PLA drills in the area. First time a Ticonderoga class guidedmissile cruiser made this passage since Feb 2020. H/t: @ryankakiuchan for the tip-off. https://t.co/BNm58A2zCw pic.twitter.com/X0A11Tlko9

— Collin Koh ???? (@CollinSLKoh) May 10, 2022
"Os EUA frequentemente encenam tais dramas e provocam problemas, enviando sinais errados para as forças de independência de Taiwan e intensificando deliberadamente as tensões no Estreito de Taiwan", o comunicado emitido pelo Comando do Teatro Oriental do PLA foi citado pela Reuters.
Combined #PLAN/#PLAGF amphibious exercise, with the Army providing helicopters for operation, including Z-10.

Via "xyqq" at SDF. pic.twitter.com/E0b67TsOmq

— Alex Luck (@AlexLuck9) March 21, 2021
A região está em ebulição nos últimos dias, quando a China anunciou que estava intensificando os exercícios de "combate realista" no Mar da China Oriental. Além dos exercícios realizados pelo porta-aviões Liaoning e seis navios de guerra acompanhantes, que estariam realizando treinamento militar com caças e helicópteros no Oceano Pacífico Ocidental.