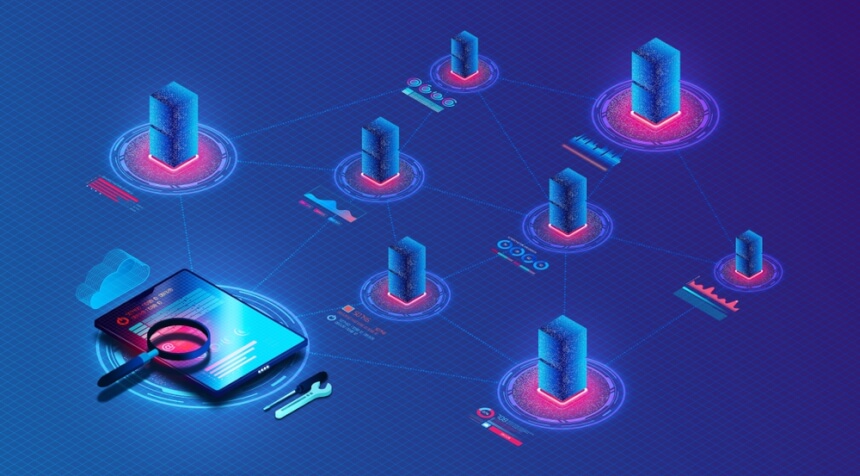 Uma startup que garante a integridade dos dados das infraestruturas e aplicativos que rodam em cloud acaba de ser avaliada em US$ 1,6 bilhão numa rodada que teve a participação da GV, o braço de venture capital do Google.
A Chronosphere levantou US$ 100 milhões na rodada, que saiu a um valuation 10% acima da rodada anterior, segundo o The Information, que deu a notícia em primeira mão.
No final de 2021, a Chronosphere havia levantado outros US$ 200 milhões numa rodada liderada pelo General Atlantic. 
A Chronosphere opera num mercado conhecido como 'data observability'. Basicamente, ela criou uma plataforma que monitora os dados das infraestruturas de cloud e dos diversos aplicativos de um negócio em tempo real, garantindo que a performance está funcionando bem e que os dados críticos para a empresa são corretos e confiáveis. 
Além do monitoramento, a plataforma fornece ferramentas para que as empresas consigam identificar erros de forma rápida, corrigindo eles antes do cliente sentir na ponta, bem como para gerir todos esses dados de forma flexível. 
Esse mercado — que está cada vez mais demandado com o volume massivo de dados que as empresas têm que lidar e com a migração dos negócios para a nuvem — é liderado hoje pela Datadog, uma empresa listada na Nasdaq que vale US$ 20 bilhões, mesmo depois de seu valor de mercado despencar mais de 40% no ano passado. 
A Chronosphere ainda é significativamente menor que a Datadog — mas já começa a incomodar. 
Ela deve faturar "dezenas de milhões de dólares este ano", segundo o The Information, e já atende empresas relevantes como a DoorDash, Snap, Robinhood e Stubhub.
O pitch da Chronosphere para seus potenciais clientes é justamente sua capacidade de entregar um serviço melhor com uma redução de custos relevante em relação à Datadog. 
Martin Mao, o CEO e cofundador, disse ao The Information que o software da empresa foi desenhado para processar um "volume enorme de dados a um custo baixo", colocando ela no radar de grandes companhias que normalmente têm centenas ou milhares de aplicativos de software diferentes. 
A startup foi fundada há apenas três anos e meio por dois programadores que trabalhavam no Uber (Mao e Rob Skillington). O embrião da startup foi uma plataforma de data observability que os dois criaram dentro do Uber para atender as demandas específicas da empresa. 
A rodada de hoje é especialmente positiva para a Chronosphere porque vem num momento em que muitas startups estão com dificuldade para captar recursos ou tendo que captar a valuations significativamente menores que nas rodadas anteriores.