Com a entrega do último 747-8F para UPS, a Boeing está se aproximando do fim da produção do jato quadrimotor histórico que mudou a aviação para sempre.
Ostentando sua familiar pintura marrom, dourada e branca, o novo 747-8F da UPS Airlines (registro N633UP) voou na sexta-feira de Paine Field (KPAE) perto da fábrica da Boeing em Everett, Washington, para Louisville (KDSF). Lá, a nova "cauda marrom" se junta à frota da UPS no principal hub da empresa de entrega de pacotes, chamado de UPS Worldport.
Today, we took delivery of our final @BoeingAirplanes 747-8. Tail N633UP is our 28th @UPS 747-8. This #queenoftheskies will provide a critical link to #deliverwhatmatters for our customers around the world. ????? #aviation #avgeeks

? @Baqir_KPAE Thanks for tagging us. https://t.co/F6KCuNYbIQ

— UPS Airlines (@UPSAirlines) April 9, 2022
A adição do N633UP aumenta o número total de 747s da UPS para 41, incluindo 13 aeronaves cargueiras 747-400Fs e 28 da variante -8F.
Isso deixa apenas quatro pedidos em aberto para os últimos 747 da Boeing saírem da linha de produção. Espera-se que esses -8Fs finais sejam entregues à Atlas Air Worldwide no final deste ano, fechando as encomendas da fabricante em um modelo icônico, em grande parte devido ao desenvolvimento de cargueiros bimotores e aviões de passageiros mais eficientes em termos de combustível.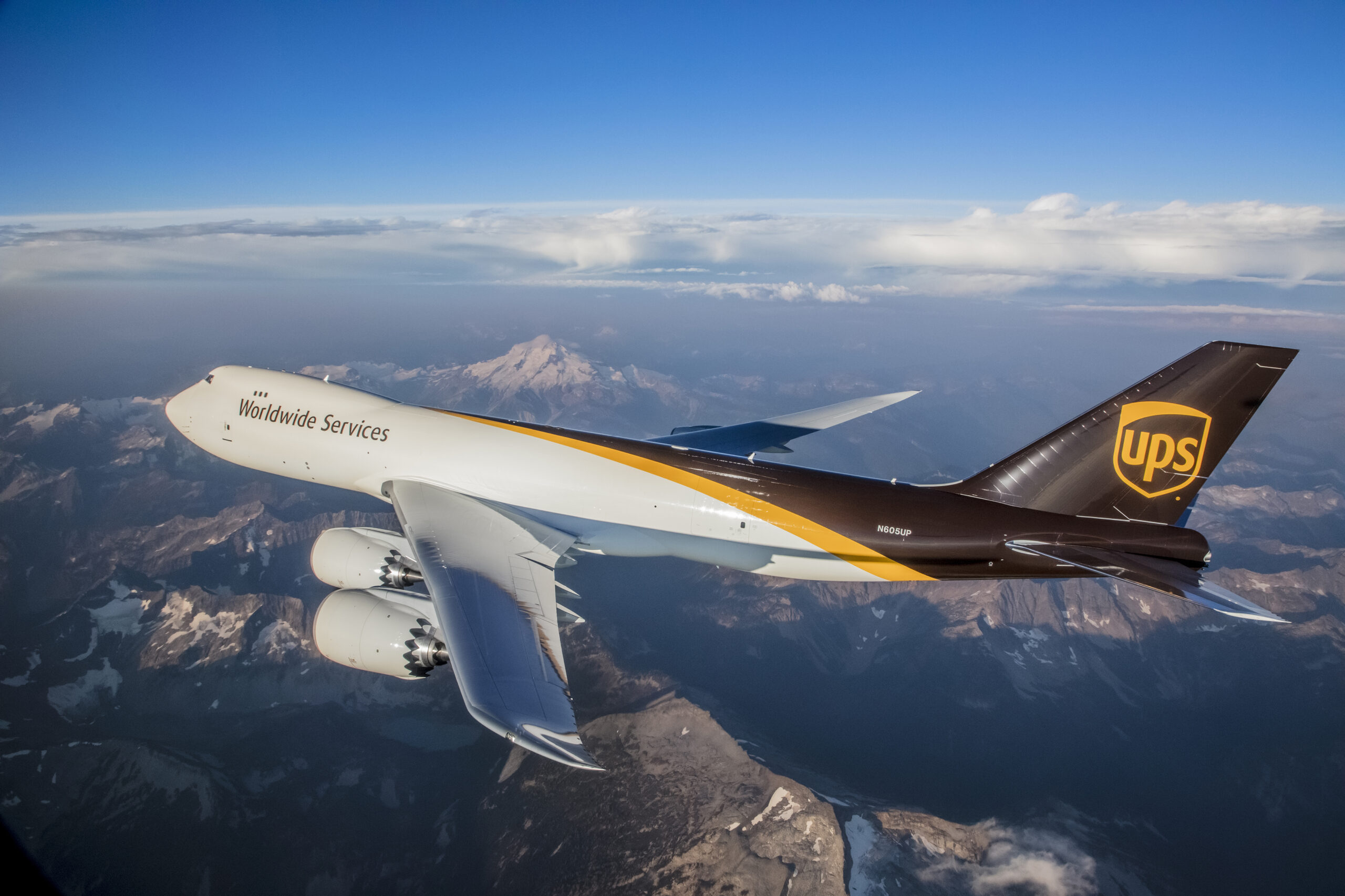 Um dos maiores aviões do mundo, o 747-8 possui uma carga útil máxima de cerca de 307.000 libras e oferece 19% mais carga útil do que seu antecessor, o 747-400 – que foi o mais vendido das variantes do 747. O 747-8F é atualmente o único cargueiro comercial em produção com capacidade de carregamento pelo nariz, de acordo com a Boeing.
For Thuylinh Pham, a Boeing employee who emigrated from Vietnam, the 747 isn't just the #QueenOfTheSkies – it's a "Freedom Bird." pic.twitter.com/xcmbgdzCJq

— Boeing Airplanes (@BoeingAirplanes) April 13, 2022
Nos 53 anos desde que a primeira versão do 747 decolou, o amado widebody de quatro motores ficou conhecido como "a Rainha dos Céus". Mudou a aviação para o mundo ao abrir as viagens internacionais para a classe média em uma escala mais ampla. Era tão popular entre as companhias aéreas que mais de 1.500 foram construídos em várias variantes.