A frota de aeronaves de alerta aéreo antecipado AWACS E-3 Sentry da RAF está agora aposentada, com sua substituição prevista apenas para 2023.
O Reino Unido vai contar com a Força Aérea da OTAN de Alerta e Controle Antecipado para preencher a lacuna.
Em agosto, um Boeing E-3D Sentry retornou para a Base da RAF de Waddington após sua missão final na Operação SHADER, encerrando 30 anos de serviço operacional. A Royal Air Force disse em um comunicado à imprensa na época: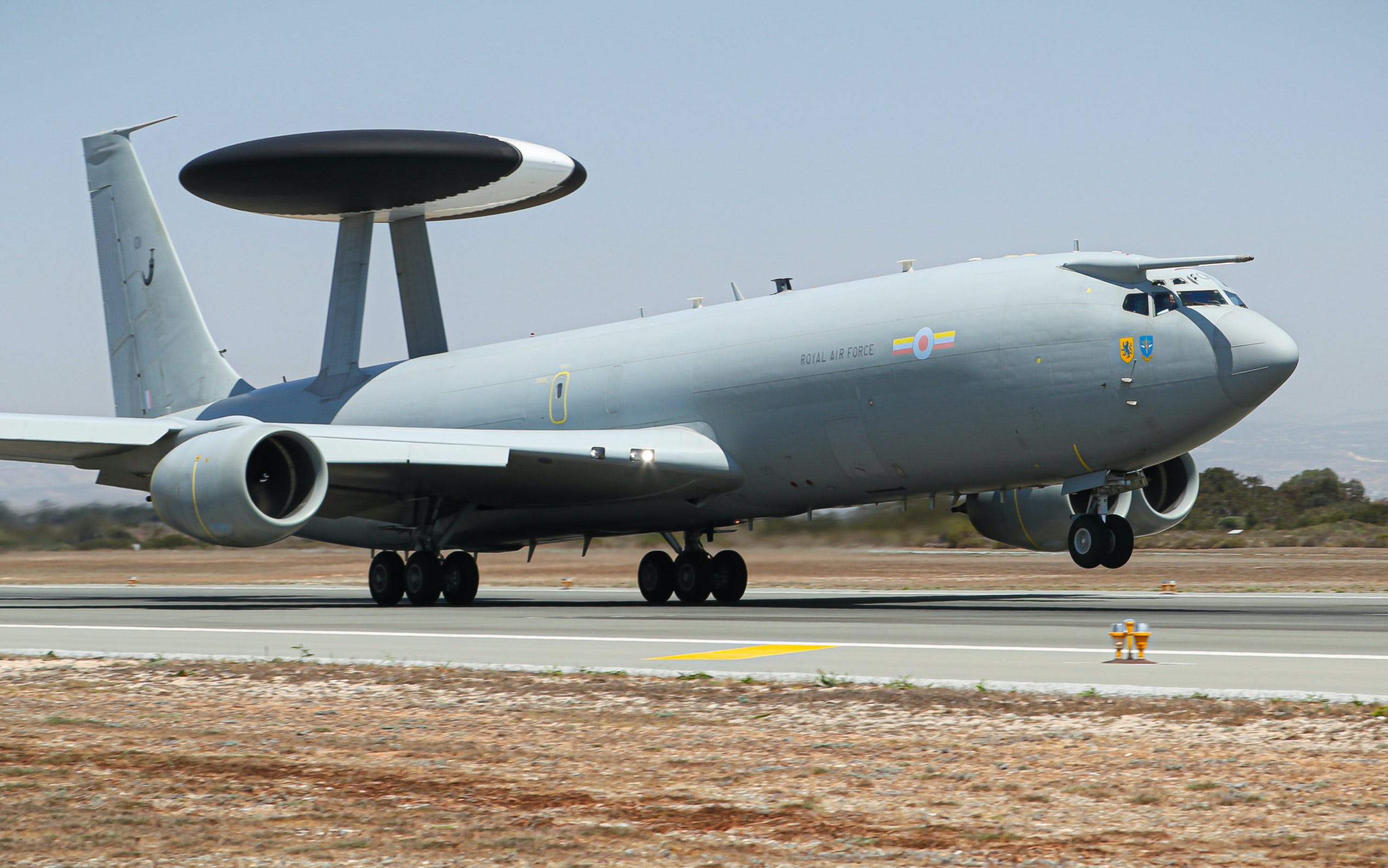 "A aeronave E-3D Sentry voou sua última surtida operacional no dia 30 de julho sobre o Iraque como parte da Operação SHADER contra Daesh. A aeronave do Esquadrão 8 foi implantada na Base da RAF de Akrotiri em Chipre e foi a última implantação desde 2015. A aeronave retornou à Base da RAF de Waddington em Lincolnshire no dia 4 de agosto e foi saudada pelo Vice-Marechal Al Marshall, o Air Officer Commanding Number 1 Grupo e também o Major-General Thomas Kunkel Oficial Comandante da Força Aérea dos Estados Unidos da Força Aérea da OTAN de Alerta Aéreo e Controle do Mar".
And just like that – the Queen of the skies gracefully retires…..

Parade Commander – OC 8 Sqn, Wg Cdr Vicky Williams RAF

Wedgetail replacement arriving at @RAFLossiemouth in the near future pic.twitter.com/ccqnX7pIsc

— RAF Community Engagement S&NI (@EngagementRaf) September 29, 2021
Descrevendo o longo serviço da aeronave, o Comandante da Força de Inteligência, Vigilância, Seleção de Alvos e Reconhecimento, Air Commodore Hay Commander disse: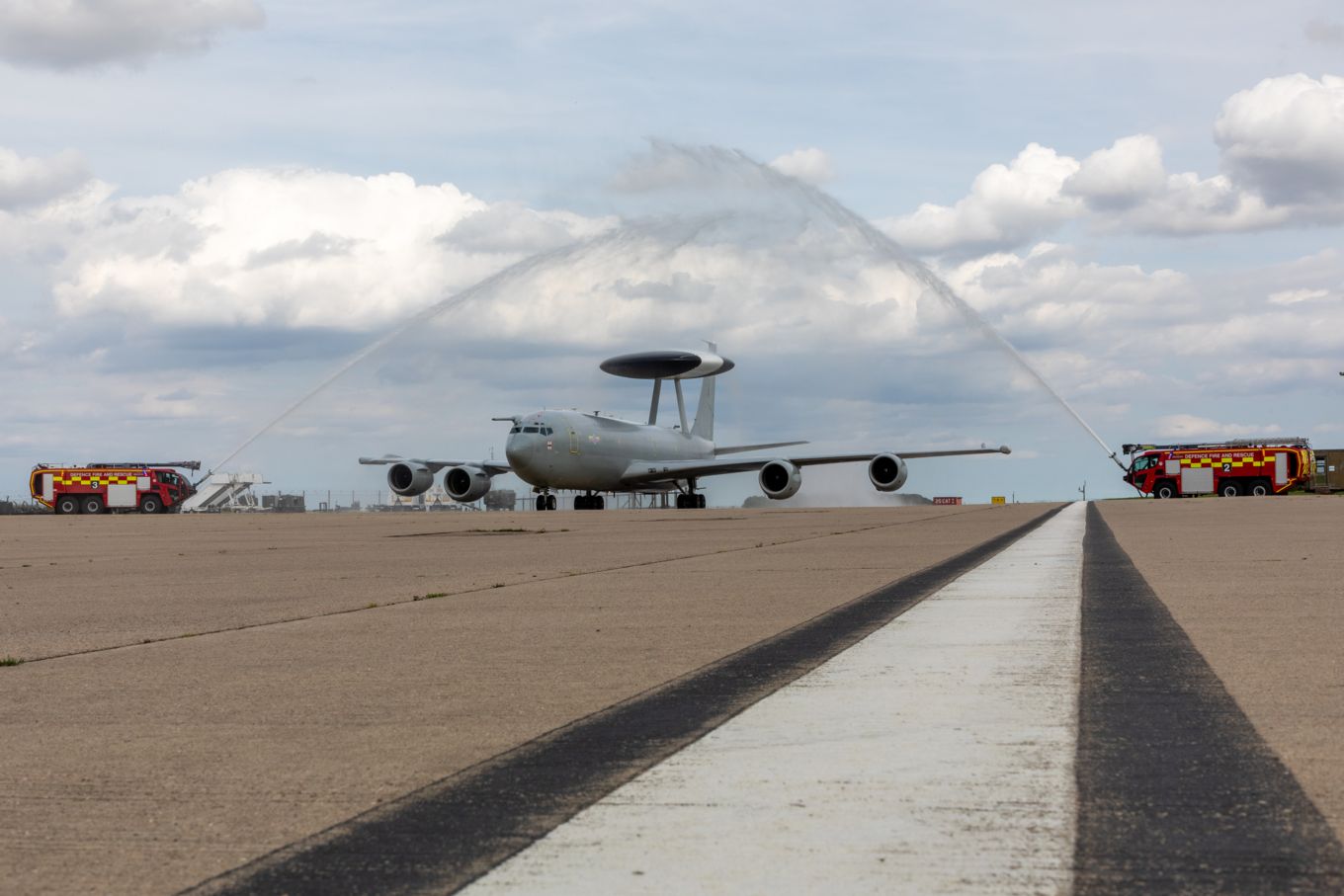 "O retorno do Sentry de um desdobramento extremamente bem-sucedido no exterior representa um fim adequado para mais de 30 anos de serviço contínuo em apoio à OTAN, outras coalizões e operações nacionais. Seja operando em sua base em Waddington ou em campos de aviação de toda a Europa e do Oriente Médio, o Sentry contribuiu fornecendo uma imagem aérea e marítima reconhecida que permitiu que outros operassem com liberdade de ação significativa contra as ameaças mais hostis."
A Royal Air Force diz que durante o período entre a retirada e a entrada em operação do Wedgetail, os requisitos de Inteligência, Vigilância, Designação e Reconhecimento serão cobertos por uma combinação de outras aeronaves e E-3 Sentry da Força Aérea de Alerta e Controle Antecipado da OTAN.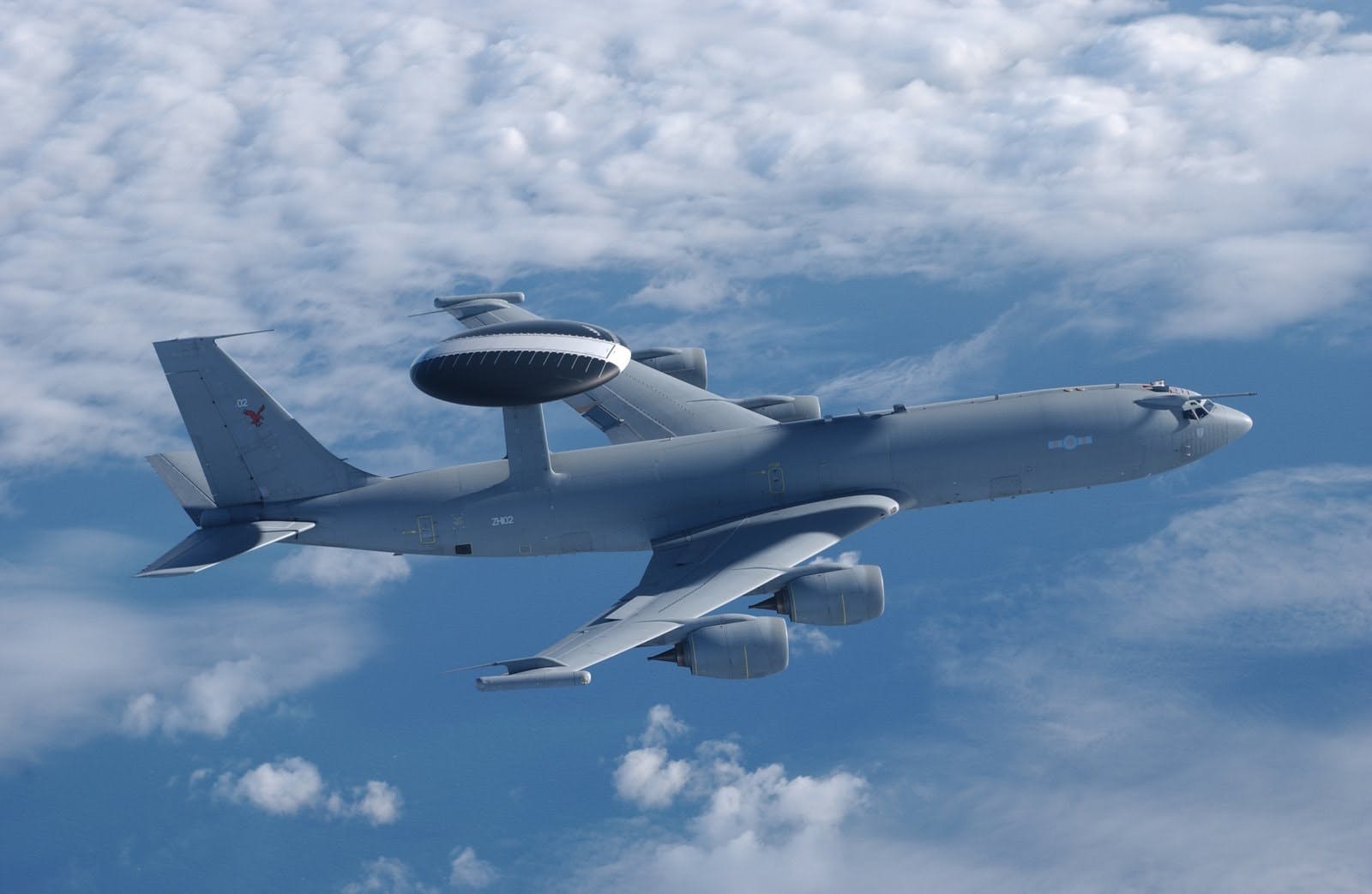 Sob o controle operacional do Comando Aéreo Aliado da OTAN, a Força Aérea de Alerta e Controle Antecipado opera uma frota de aeronaves Boeing E-3A com Sistema de Alerta e Controle Aerotransportado "Sentry", mais conhecido como AWACS. Essas aeronaves fornecem aos membros vigilância aérea e marítima imediatamente disponível, bem como comando e controle aerotransportado e capacidade de gerenciamento de batalha aérea.
A OTAN afirma no seu site que o Airborne Early Warning and Control Force é "o maior empreendimento colaborativo da Aliança".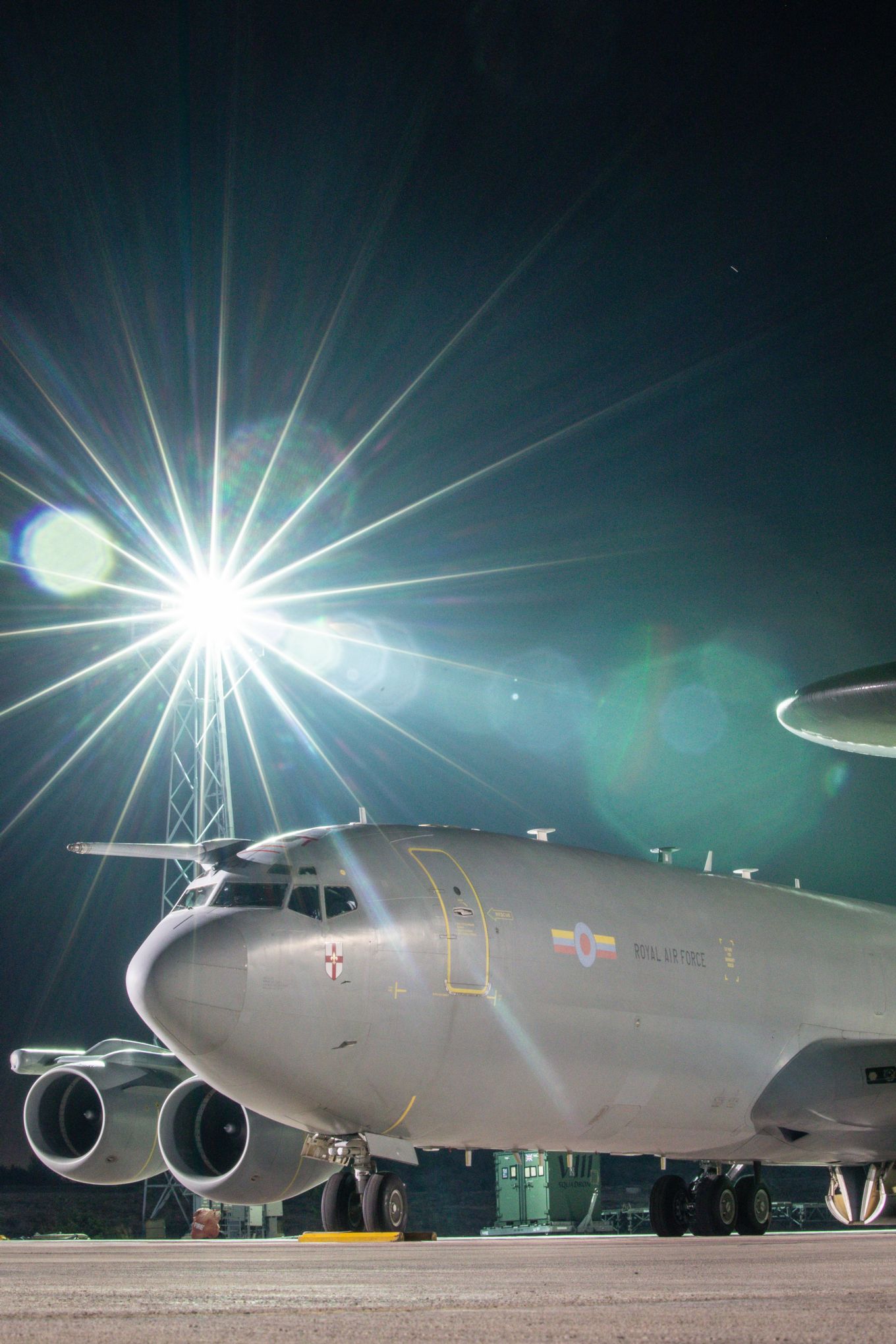 "Um empreendimento que exemplifica a capacidade da OTAN de facilitar a cooperação multinacional e de explorar os benefícios que a combinação de recursos pode trazer."
A aeronave Wedgetail, um sistema de controle e alerta antecipado aerotransportado, comumente conhecido como AWACs ou AEW&C, projetada para rastrear vários alvos no mar ou no ar sobre uma área considerável por longos períodos de tempo, substituirá o E-3D Sentry a partir de 2023.