Novas fotos divulgadas pelas forças russas no Aeroporto de Gostomel mostram o maior avião do mundo bastante destruído, praticamente sem conserto.
As novas imagens publicadas pelo airlive.com, marcadas com o logotipo da KP.ru, confirmam mais uma vez a destruição do An-225, mostrando o nariz cheio de buracos de bala já que o aeroporto de Gostomel já foi palco de três batalhas entre russos e ucranianos.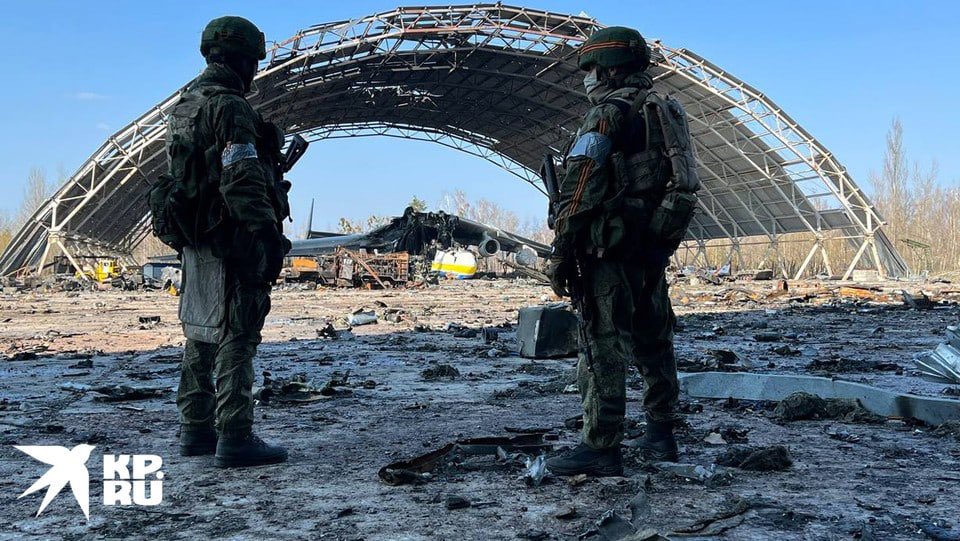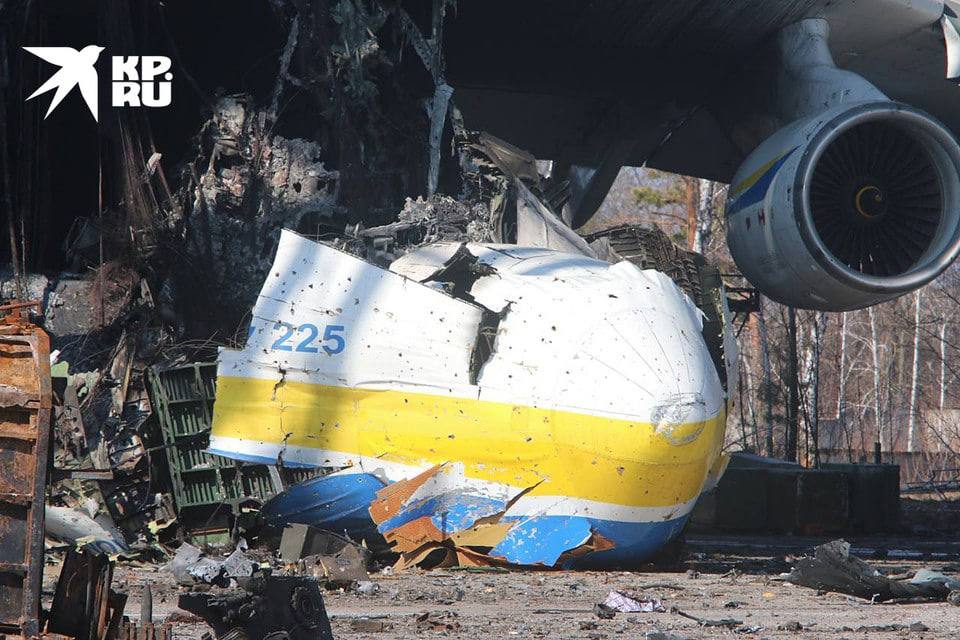 As novas imagens e o vídeo abaixo publicado no Twitter vêm das forças armadas russas.
Newest photo of An-225 Mirya pic.twitter.com/uyADXRGUYh

— iPelahuastine (@iPelahuastine) March 25, 2022
Um vídeo divulgado pelo Ministério de Defesa da Rússia mostrava o Antonov An-225 intacto em seu hangar durante o primeiro ataque de paraquedistas em 24 de fevereiro de 2022.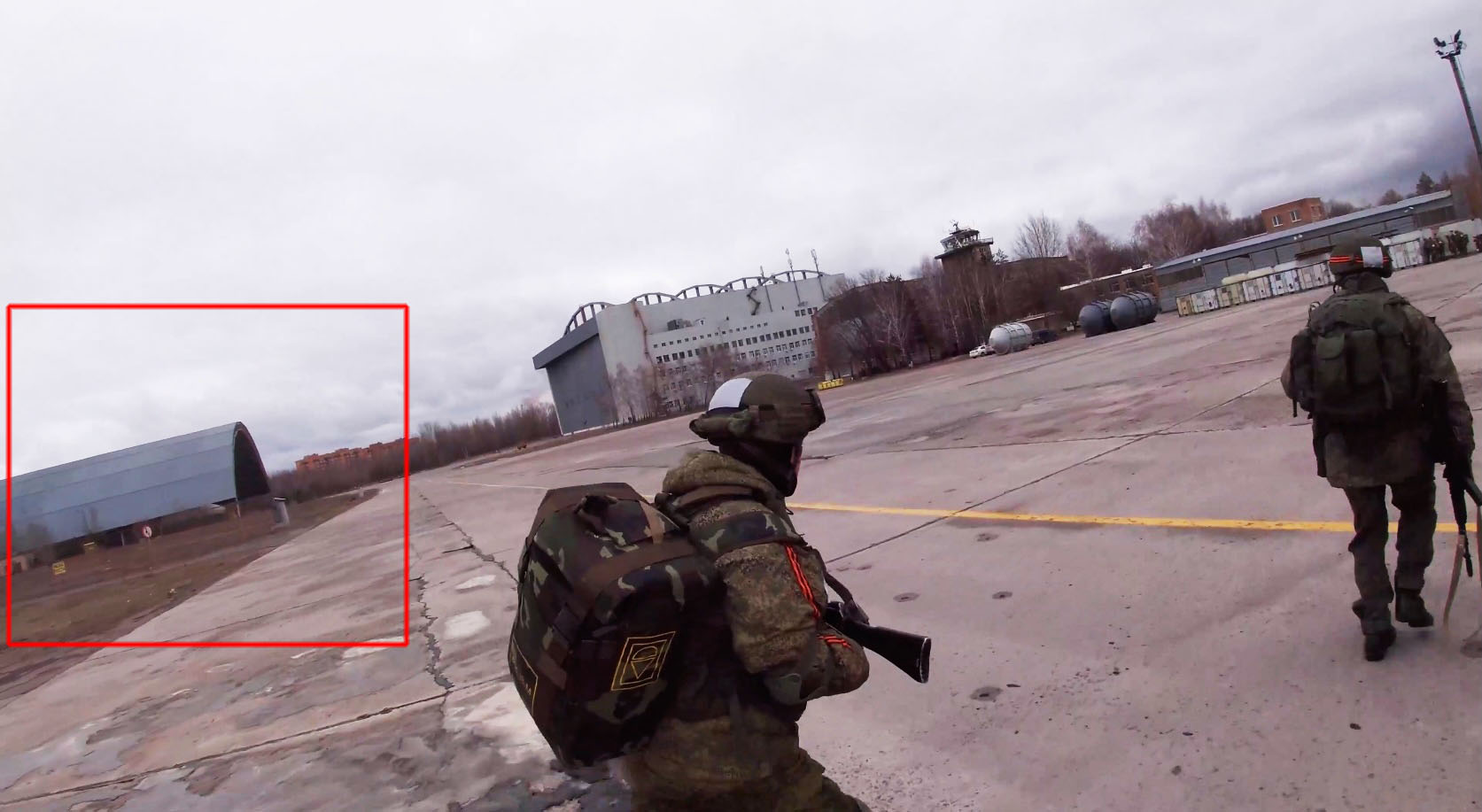 Em seguida, imagens da TV estatal russa no aeroporto de Gostomel, ao norte de Kiev, mostraram a maior aeronave do mundo, Antonov An-225 Mriya, completamente destruída após as batalhas de Hostomel para assumir o controle do aeroporto.
Video from Hostomel of the destroyed An-225 transport aircraft. https://t.co/5JhZaKZ8LS pic.twitter.com/mnLqgKi9nM

— Rob Lee (@RALee85) March 4, 2022
Os russos acusam os ucranianos pela destruição do An-225 Mriya. Por outro lado, a Ucrânia diz que por causa da ofensiva russa para tomar o aeroporto está sendo considerada como a mais plausível.
"Nos primeiros dias, houve um bombardeio poderoso aqui, conseguimos economizar muito equipamento, mas parte dele estava atrás deste hangar e as Forças Armadas da Ucrânia atingiram lá, atingiram o Mriya e o depósito de combustível atrás dele", disse um paraquedista russo.
Após a destruição da maior aeronave do mundo, a empresa Antonov pediu nas redes sociais fundos para o "renascimento" do An-225, sem explicar como isso seria feito.
Embora esteja claro que a Ucrânia em geral atualmente tem preocupações muito mais urgentes, o 'sonho' de devolver o An-225 aos céus foi pelo menos abraçado pela Antonov, e os fãs e entusiastas da aviação em todo o mundo certamente apoiarão o projeto.
Uma segunda estrutura inacabada do An-225, inicialmente destinada a testes em solo, estava armazenada em um aeródromo próximo de Kiev. No entanto, seu status atual é desconhecido. Não está claro neste momento se Antonov planeja usar essa segunda fuselagem ou não em seu esforço de restauração.
O conglomerado estatal ucraniano e controladora da Antonov, Ukroboronprom, estimou que a restauração do Antonov An-225 Mriya custaria mais de US$ 3 bilhões e levaria mais de cinco anos, mas antes precisaria retomar o controle do aeroporto em Gostomel.