A Silent Arrow anunciou que a Força Aérea dos Estados Unidos, por meio do Laboratório de Pesquisa da Força Aérea (AFRL), concedeu à empresa um contrato para compra de drones de carga GD-2000 da Silent Arrow.
Através de um contrato de Fase II de Pesquisa de Inovação para Pequenas Empresas (SBIR), intitulado "Guided Bundle Derivative of Silent Arrow for Side Door and Palletized Swarm Deployment at High Speeds and Altitudes", a plataforma comercialmente bem-sucedida Silent Arrow GD-2000 (Glider, Descartável, 2.000 libras) será reduzida e reprojetada como uma nova linha de produtos chamada Silent Arrow Precision Guided Bundle (SA-PGB), que inicialmente será desenvolvido como um planador autônomo de entrega de carga.
O drone SA-PGB é projetado especificamente para implantação de porta lateral e rampa de múltiplas unidades (enxame), compatível com uma frota muito expandida de aeronaves de entrega que vão desde a aeronave civil Cessna Caravan até o avião de transporte militar C-17 Globemaster III.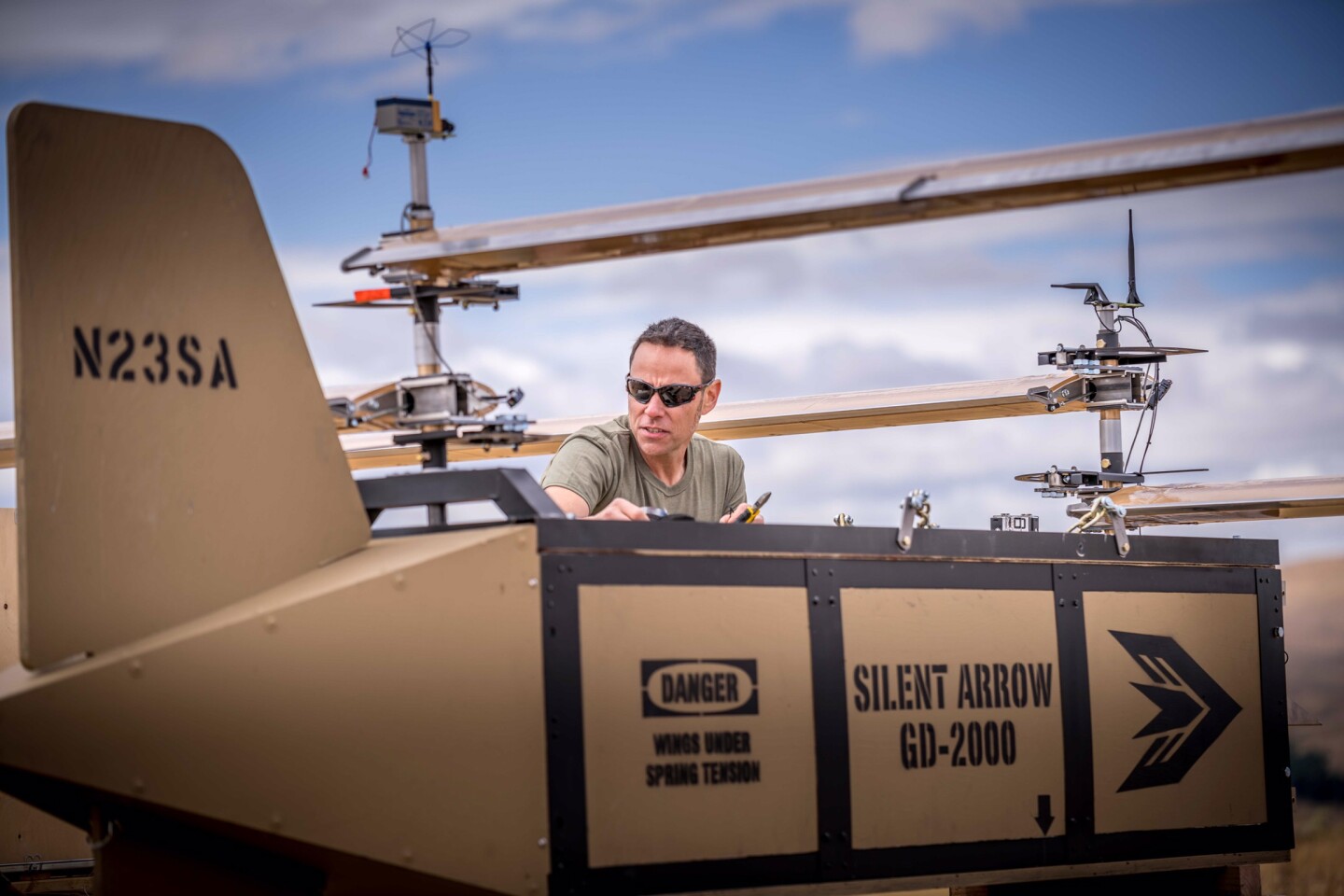 O SA-PGB será projetado e construído na sede da Silent Arrow em Irvine, Califórnia, e 15 aeronaves serão enviadas para o centro de testes de voo da empresa em Pendleton, Oregon para avaliações operacionais na Área de Testes de UAS de Pendleton. As especificações iniciais incluem 500 libras de peso máximo, 350 libras de capacidade de carga, um metro comprimento e destacáveis em altas altitudes e velocidades no ar.
"Gostaríamos de agradecer à comunidade de Operações Especiais dos EUA, à Força Aérea dos EUA, Marinha, Exército e várias outras organizações que assinaram contrato para apoiar este prêmio para um novo drone de entrega de carga que salva vidas", disse Chip Yates, fundador e CEO da Silent Arrow. "Estamos ansiosos para um programa de teste de voo emocionante em 2022 e rapidamente colocar essa nova capacidade nas mãos dos combatentes e das organizações de ajuda humanitária."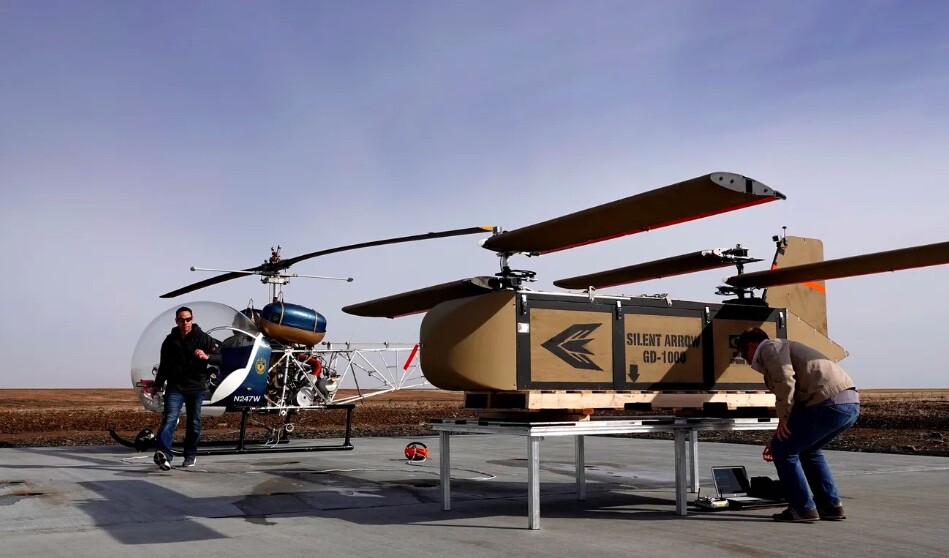 A embalagem totalmente integrada da Silent Arrow com seu sistema patenteado de asa implantada por mola, capacidade de carga útil líder da indústria, distância de planeio de 40 milhas e baixo custo unitário, recebeu recepção entusiástica de clientes dos Estados Unidos e do exterior e atualmente está sendo entregue e operada para atender diretamente as pesadas cargas, necessidades autônomas de reabastecimento de suprimentos em todo o mundo.