A Textron Aviation anunciou que celebrou um contrato de compra com a Exclusive Jets, LLC, operando como flyExclusive, para até 30 jatos Cessna Citation CJ3+.
A flyExclusive, fornecedora líder de experiências de fretamento de jatos particulares premium, espera receber cinco aeronaves em 2023, com a opção de comprar aeronaves adicionais para entregas até 2025.
"Este pedido traz a eficiência e o conforto do Citation CJ3+ para um novo público de clientes por meio dos programas flyExclusive", disse Ron Draper, presidente e CEO da Textron Aviation. "Agradecemos clientes como a flyExclusive, que vê o valor de operar uma ampla gama de jatos da família Citation. A economia operacional do Citations, combinada com a rede global de serviço e suporte disponível através da Textron Aviation, garante produtividade e prazer contínuos em toda a experiência de propriedade."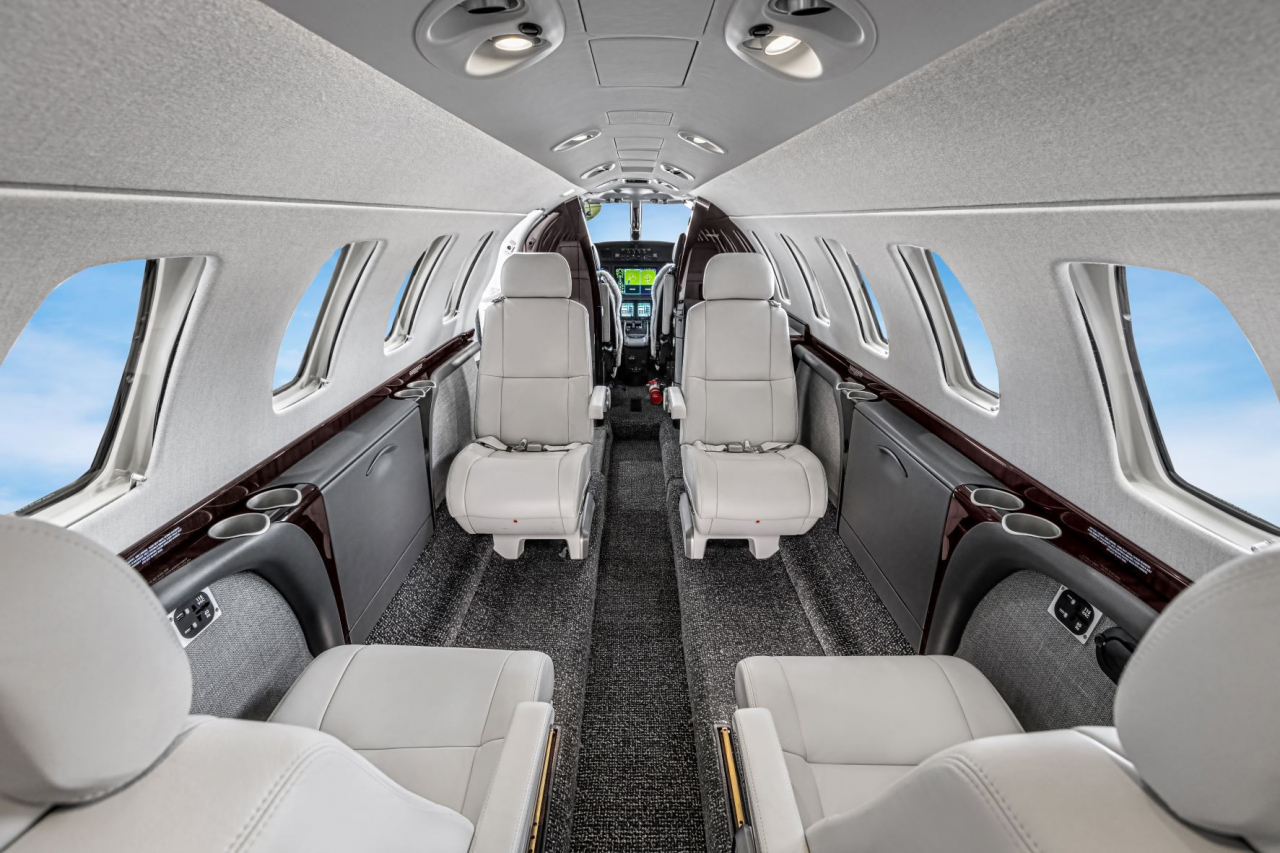 Este pedido, com opções, dá continuidade à posição da empresa como uma das maiores proprietárias/operadoras de Citations do mundo. A empresa opera uma frota de jatos Cessna Citation, incluindo os modelos de aeronaves Citation X, Citation Sovereign, Citation Excel/XLS, Citation CJ3 e Citation Encore.
"Esta expansão lança o flyExclusive no espaço fracionário. Estamos comprometidos em redefinir a experiência de voo privado, fornecendo o conjunto completo de produtos para nossos clientes, todos oferecendo um serviço consistente, confiável e de classe mundial", disse Jim Segrave, presidente e fundador da flyExclusive. "Estamos orgulhosos de continuar nosso relacionamento com a Textron Aviation ao trazer o CJ3+ para nossa estimada frota. A adição dessas novas aeronaves CJ3+ nos permitirá expandir nossas capacidades para apoiar nosso crescimento contínuo como uma das maiores operadoras de fretamento de jatos particulares do setor".
We are pleased to announce the launch of flyExclusive Fractional, a program that gives #privateflyers a fractional #ownership experience with the consistency and reliability of the flyExclusive #fleet.
To learn more, visit our website: https://t.co/bCK71V49im pic.twitter.com/1VuFXatgnx

— flyExclusive (@flyExclusive_) April 7, 2022
Possuindo e operando sua frota de 85 jatos leves, médios, supermédios e pesados, a flyExclusive, com sede em Kinston, Carolina do Norte, é a terceira maior operadora de fretamento Part 135 nos EUA. Espera-se que este pedido suporte o Jet Club, Partner e novo programa fracionário da empresa, em resposta à demanda histórica.
O Citation CJ3+ oferece desempenho excepcional, aviônicos Garmin G3000 e capacidade WiFi em voo. Os melhores custos operacionais e de aquisição da categoria, assentos para nove passageiros e até 1.000 libras de capacidade de bagagem tornam o CJ3+ o melhor player utilitário. Com um alcance de até 2.040 milhas náuticas, o Citation CJ3+ é perfeitamente adequado para o segmento de mercado de jatos leves e pode voar monopiloto e até quatro passageiros sem escalas de Washington, DC a Monterrey, México, São Paulo a Santiago, Londres a Atenas, ou Xangai para Tóquio.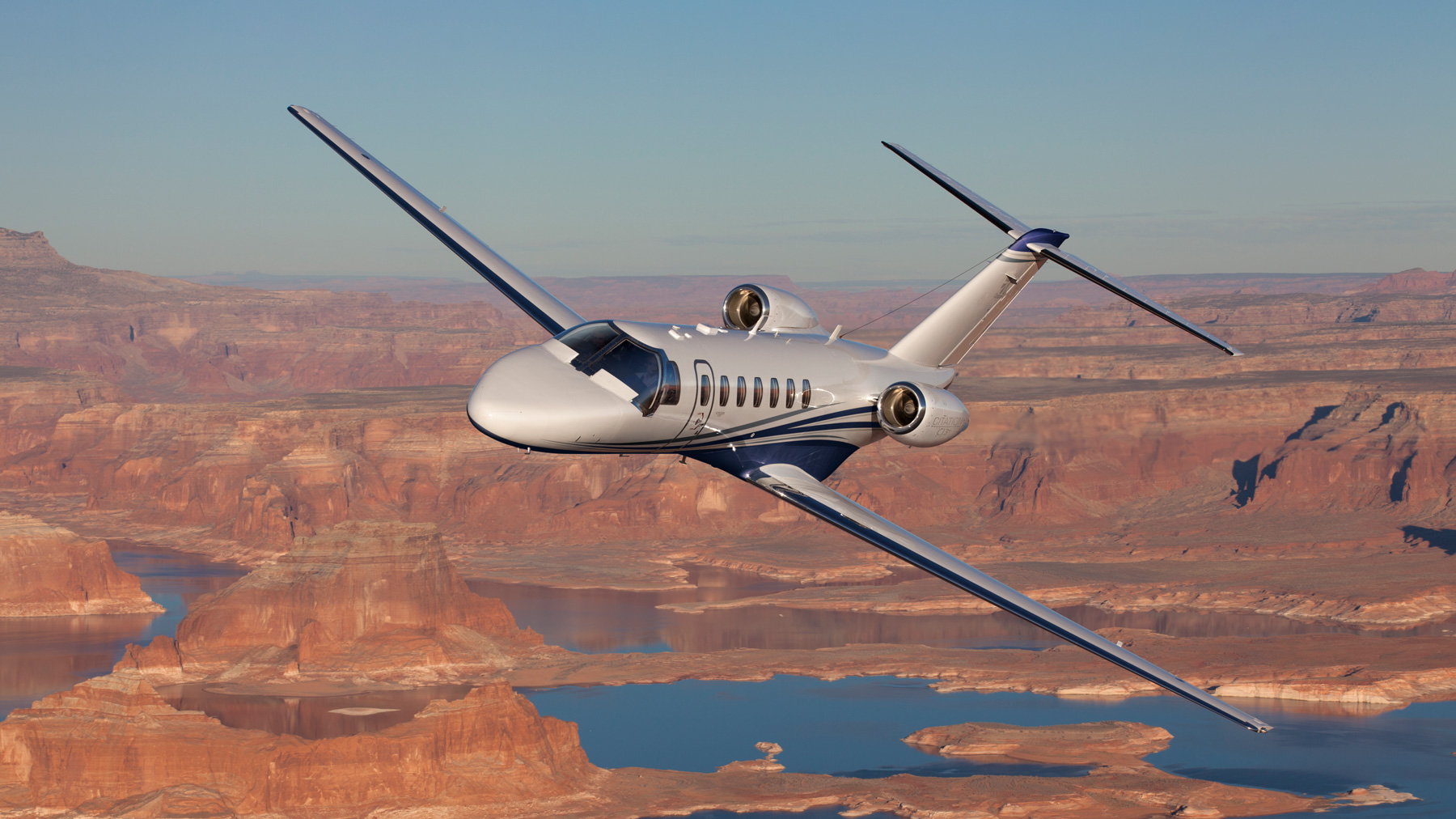 Projetado para fornecer o perfil de voo mais eficiente, minimizando os custos de combustível e o impacto ambiental, o Citation CJ3+ queima, em média, 10% menos combustível e custa 5% menos em manutenção por hora de voo em comparação com outras aeronaves do segmento de jatos leves.