Aeronaves que voam em quatro áreas da Europa Oriental e Oriente Médio sofreram interferência ou "spoofing" de Sistemas Globais de Navegação por Satélite (GNSS) em várias fases do voo, levando em alguns casos a reencaminhamento ou mesmo mudanças de destino devido à sua incapacidade de realizar uma procedimento de pouso seguro, de acordo com um Boletim de Informações de Segurança de 17 de março da EASA.
O Eurocontrol, a Rede de Analistas e os relatórios de dados de código aberto analisados ??pela EASA mostram que a falsificação e/ou interferência se intensificou desde 24 de fevereiro, dia em que a Rússia invadiu a Ucrânia.
As áreas afetadas incluem a região de Kaliningrado ao redor do Mar Báltico e estados vizinhos, o leste da Finlândia, o Mar Negro e a área do Mediterrâneo oriental – Chipre, Turquia, Líbano, Síria, Israel e norte do Iraque.
#EASA issues a Safety Information Bulletin to warn of intermittent GNSS outages near Ukraine conflict areas.https://t.co/B5xFWUPfMw pic.twitter.com/yWGxedYK0g

— EASA (@EASA) March 17, 2022
A degradação dos sinais GNSS pode significar a incapacidade de usar o sistema de satélite para navegação de waypoint; perda de capacidade de aproximação de navegação de área (RNAV); incapacidade de realizar ou manter operações de Desempenho de Navegação Requerido (RNP); acionamento de alertas de terreno; informações de posição da aeronave inconsistentes no visor de navegação; perda de funcionalidades ADS-B, windshear, terreno e superfície; falha ou degradação de ATM/ANS/CNS e sistemas de aeronaves que utilizam GNSS como referência de tempo; e infrações do espaço aéreo e/ou desvios de rota.
A EASA disse que a preocupação de segurança descrita em seu boletim ainda não justifica uma Diretiva de Segurança (SD), no entanto.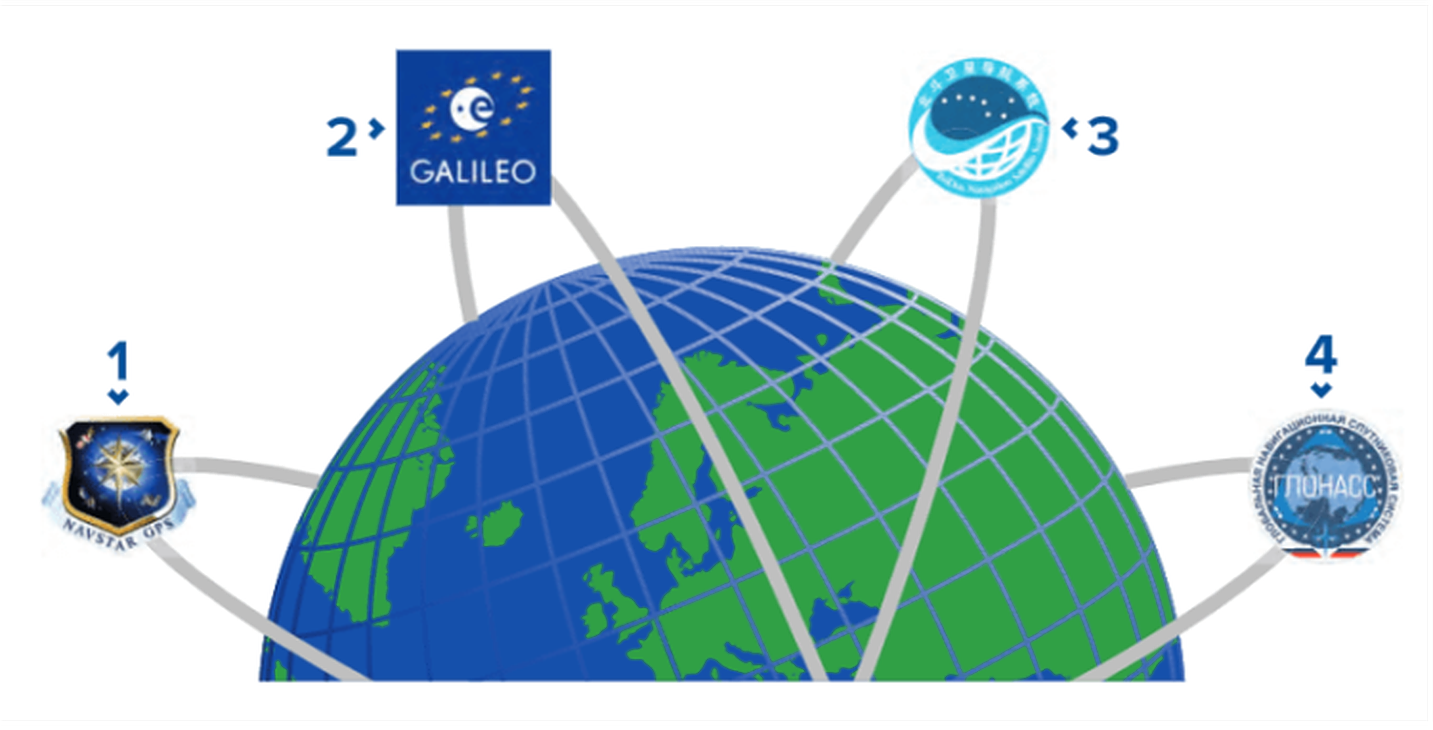 A EASA recomenda que as Autoridades Nacionais de Aviação (NAAs) estabeleçam procedimentos de contingência com ANSPs e usuários do espaço aéreo e assegurem o pleno funcionamento da infraestrutura de navegação convencional, particularmente os Sistemas de Pouso por Instrumentos (ILS). Ele também disse que os NAAs devem emitir avisos aos aviadores (NOTAMs) que descrevam as áreas afetadas e as limitações operacionais relacionadas.
As recomendações para NAAs e ANSPs incluem o estabelecimento de um processo para coletar a degradação do GNSS e a coordenação com as autoridades nacionais de comunicações para notificar as companhias aéreas e outros usuários do espaço aéreo. Finalmente, para os operadores, uma série de recomendações inclui relatar prontamente casos de degradação de equipamentos GNSS ao controle de tráfego aéreo.