Continuando seus voos de teste, o drone de combate Bayraktar Akinci da Turquia quebrou um novo recorde na Turquia na sexta-feira, voando a uma altitude de 40.170 pés.
O UCAV (veículo aéreo não tripulado de combate) Bayraktar AKINCI-B é desenvolvido pela Baykar Technologies no âmbito do projeto AKINCI realizado sob a liderança da Presidência turca das Indústrias de Defesa. O Bayraktar AKINCI-B tem uma potência total de 1500 HP com dois motores de 750 HP. Em um de seus testes de voo, o AKINCI-B conseguiu estabelecer um novo recorde aeronáutico na Turquia.
? The Bayraktar #AKINCI UCAV broke the national Turkish altitude record for a native-designed aircraft.

? Bayraktar #AKINCI-B ascended to an unprecedented altitude of 4??0??,1??7??0?? feet!#NationalTechnologyInitiative ??????? pic.twitter.com/6ByQXzgXqT

— BAYKAR (@BaykarTech) March 11, 2022
A primeira versão do Bayraktar AKINCI UCAV, que entrou em serviço com uma cerimônia com a presença do presidente Recep Tayyip Erdogan em 29 de agosto de 2021, também estabeleceu um recorde nacional de aviação ao subir a uma altitude de 38.039 pés em um teste de voo realizado em julho 8 de 2021.
Os UCAVs Bayraktar AKINCI são atualmente usados ??ativamente pelas Forças Armadas turcas. Até agora, 6 UCAVs Bayraktar AKINCI entraram em serviço com as Forças Armadas da Turquia.
Contratos de exportação foram assinados com 2 países para o Akinci. No âmbito dos contratos, espera-se que os UCAVs e sistemas terrestres sejam entregues periodicamente a partir de 2023.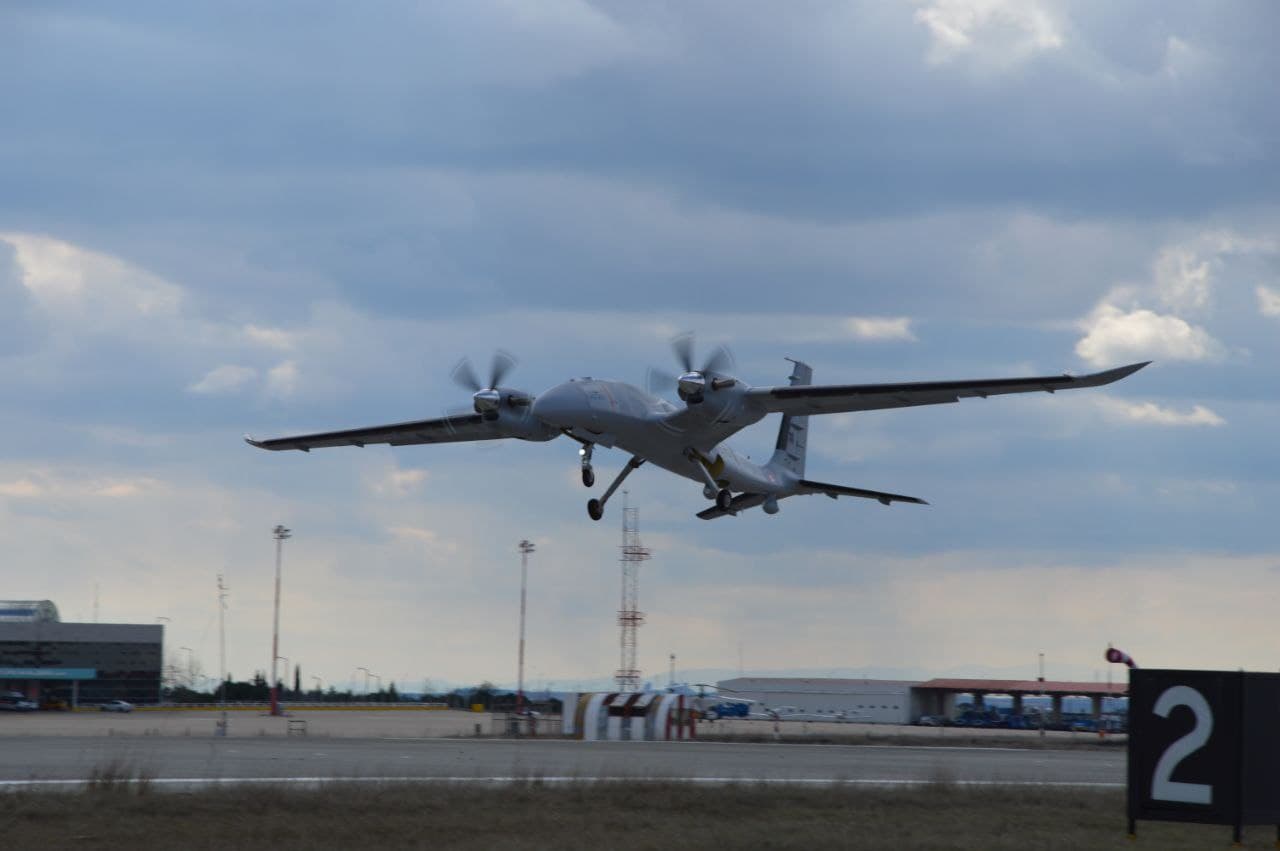 Fazendo sua primeira exportação nacional de UAV em 2012, a Baykar exportou 664 milhões de dólares em sistemas UAV em 2021, gerando mais de 80% de suas receitas com exportações. É relatado que as negociações estão em andamento com muitos países interessados no UCAV Bayraktar AKINCI.
A versão mais recente anunciada do Bayraktar AKINCI é relatada como tendo uma potência total do motor de 1900 HP com dois motores de 950 HP. O Bayraktar AKINCI-C está atualmente em desenvolvimento e espera-se que faça seu voo inaugural em breve.