Membros da 354ª Ala de Caça da Força Aérea dos EUA participaram de uma demonstração de capacidades durante um exercício de prontidão de rotina na Base Aérea de Eielson, Alasca, em 25 de março de 2022.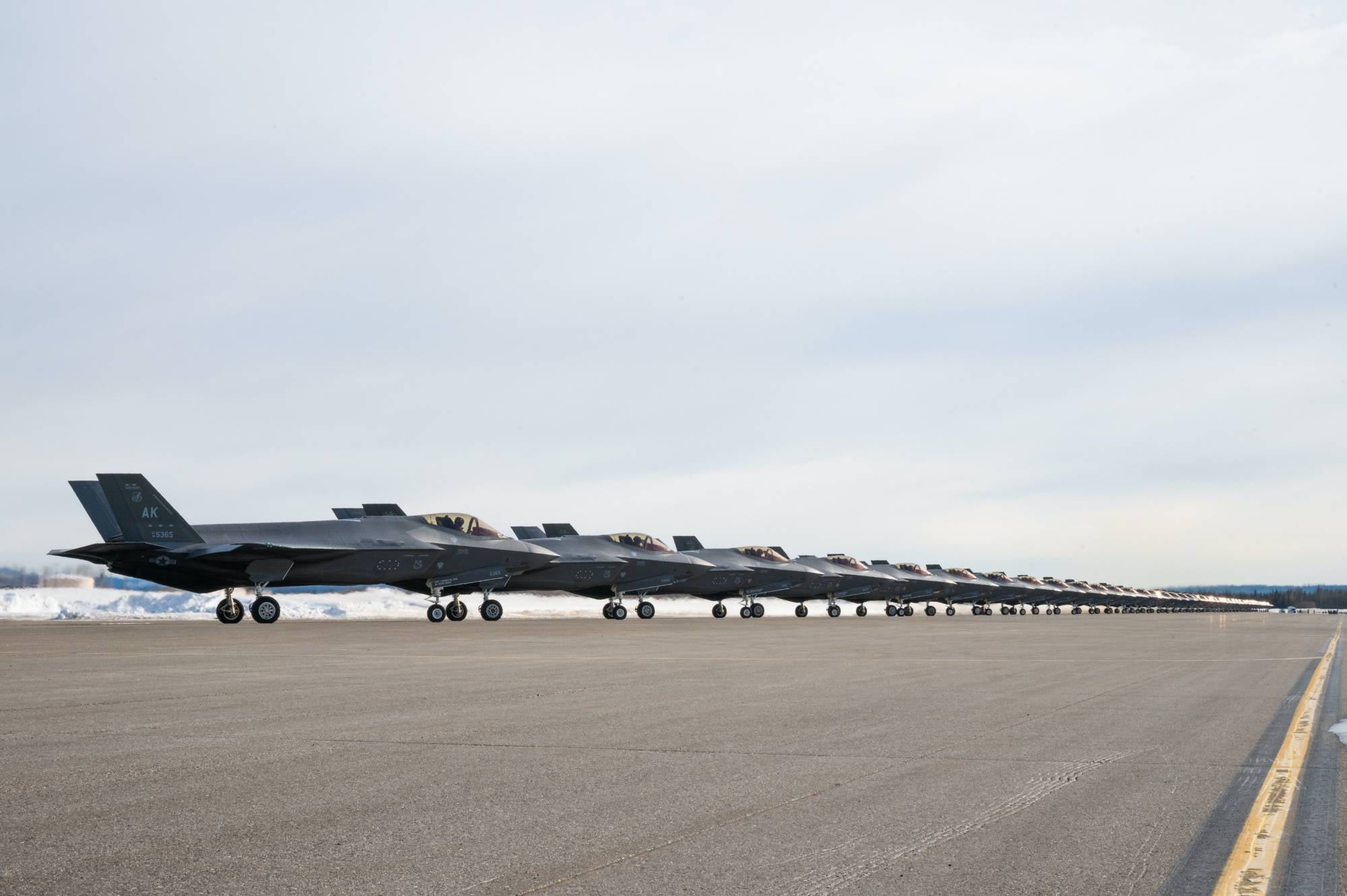 A demonstração faz parte das operações de treinamento da base, demonstrando como a 354ª FW é capaz de gerar e lançar rapidamente 42 aeronaves F-35A Lightning II da ala. O evento proporcionou a oportunidade para os aviadores aprimorarem as capacidades de prontidão em resposta a potenciais contingências do mundo real.
A formation of 42 F-35A Lightning IIs during a routine readiness exercise at Eielson Air Force Base, Alaska, March 25, 2022. The formation demonstrated the 354th Fighter Wing's ability to rapidly mobilize fifth-generation aircraft in arctic conditions. (?Elizabeth Schoubroek) pic.twitter.com/Oha4hdGlYi

— Air Power ? (@MIL_STD) March 26, 2022
"Desde nossa última demonstração de capacidade em dezembro de 2020, aprendemos muito sobre a geração de F-35 em um ambiente ártico", disse o coronel David Berkland, comandante da 354ª Ala de Caça. "A 354ª FW e a Equipe Eielson estão prontas para fornecer poder aéreo de quinta geração a qualquer hora, em qualquer lugar."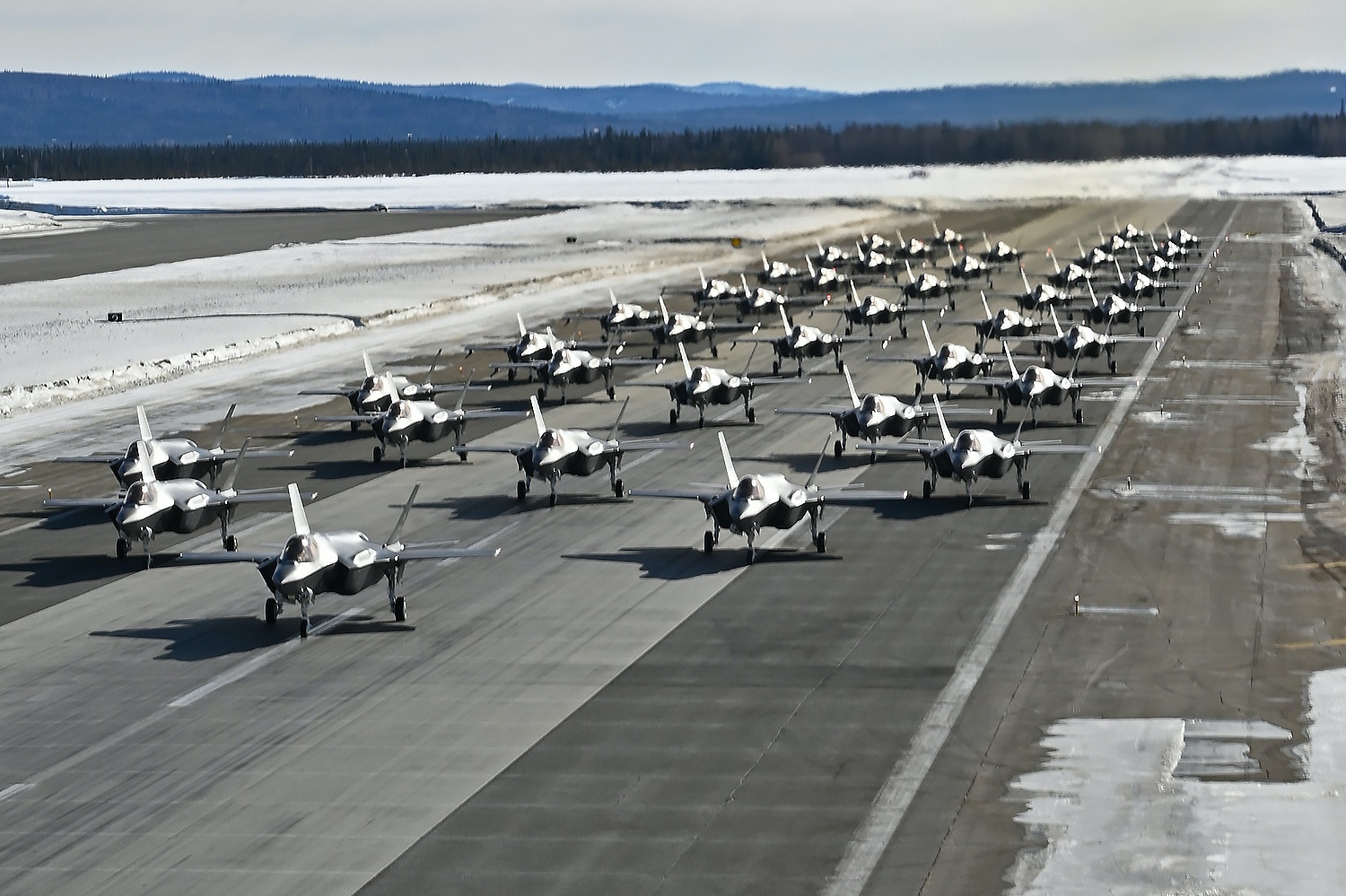 A localização de Eielson no Ártico oferece um ambiente ideal para os aviadores realizarem treinamento em larga escala em ambientes de clima frio extremo para continuar treinando e aumentar a prontidão.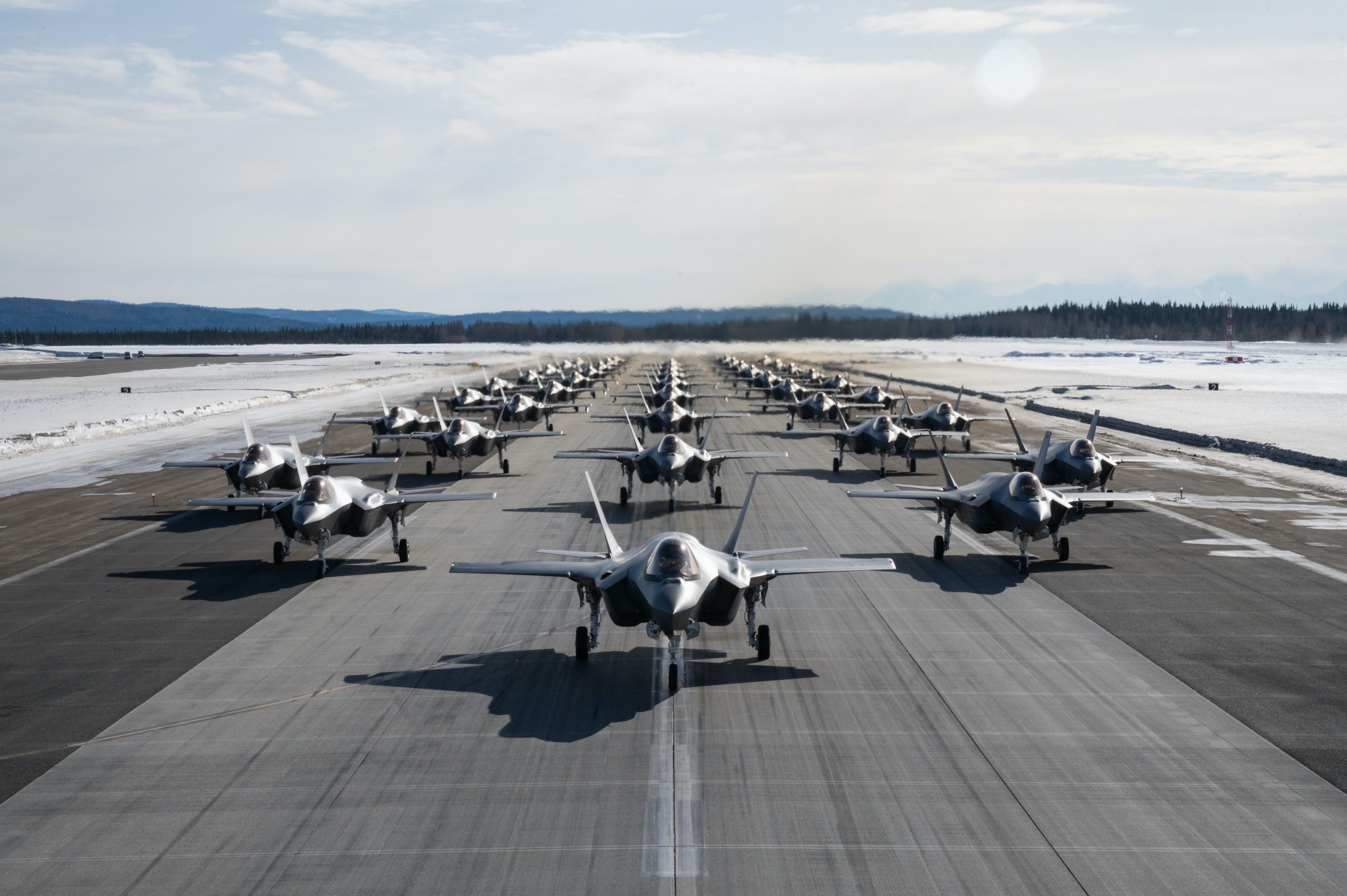 "Nossos aviadores de toda a asa, não apenas na linha de voo, fizeram deste exercício um sucesso", disse Berkland. "Quer eles apoiem, defendam ou entreguem o poder aéreo, o trabalho árduo de toda a nossa equipe de aviadores nos permitiu levantar dois esquadrões de caças de quinta geração aqui em Eielson."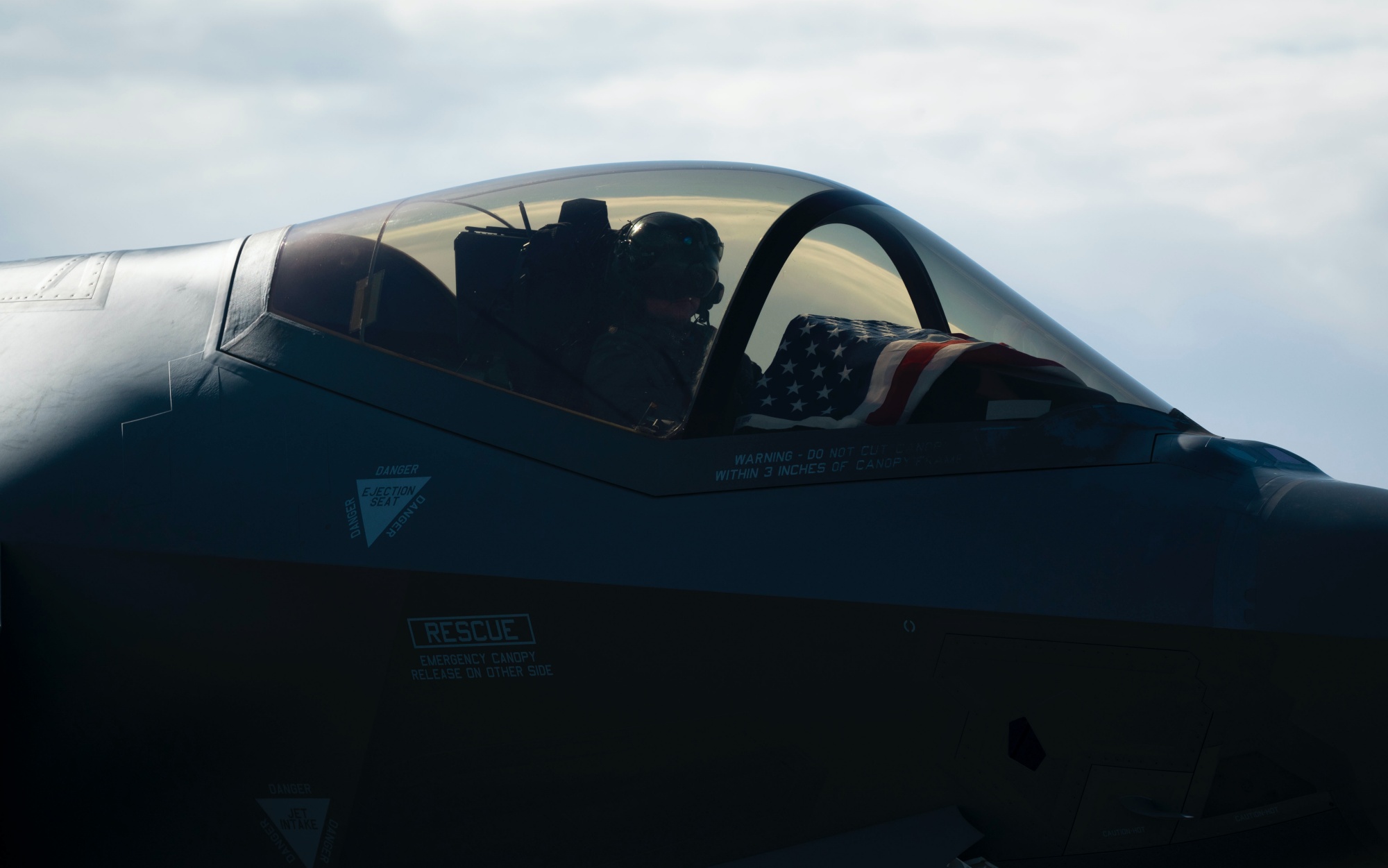 Após a demonstração das capacidades, os pilotos realizaram missões de treinamento local no Joint Pacific Alaska Range Complex. A 354th Fighter Wing é a principal ala de caça de quinta geração do mundo – pronta para competir, deter e vencer a luta de ponta com uma força diversificada, pronta e inovadora.
No dia 24 de março, a Força Aérea da República da Coreia realizou um Elephant Walk com 28 caças F-35A, como resposta a um lançamento de ICBM feito pela Coreia do Norte.