Hoje, o Coronel da Reserva da Força Aérea dos EUA, "Bud" Anderson, nascido em 13 de janeiro de 1922, comemora seus 100 anos com uma cerimônia que será transmitida online.
Nascido em Oakland, Califórnia, Clarence Emil "Bud" Anderson passou sua infância em uma fazenda perto de Newcastle, Califórnia. Aos sete anos, seu pai o levou em seu primeiro passeio em um biplano Stearman, o que acabou influenciando sua futura carreira como piloto da Força Aérea. Em janeiro de 1942, Anderson se alistou no Aviation Cadet Program. Ele ganhou suas asas e comissão em Luke Field, Arizona, em setembro de 1942.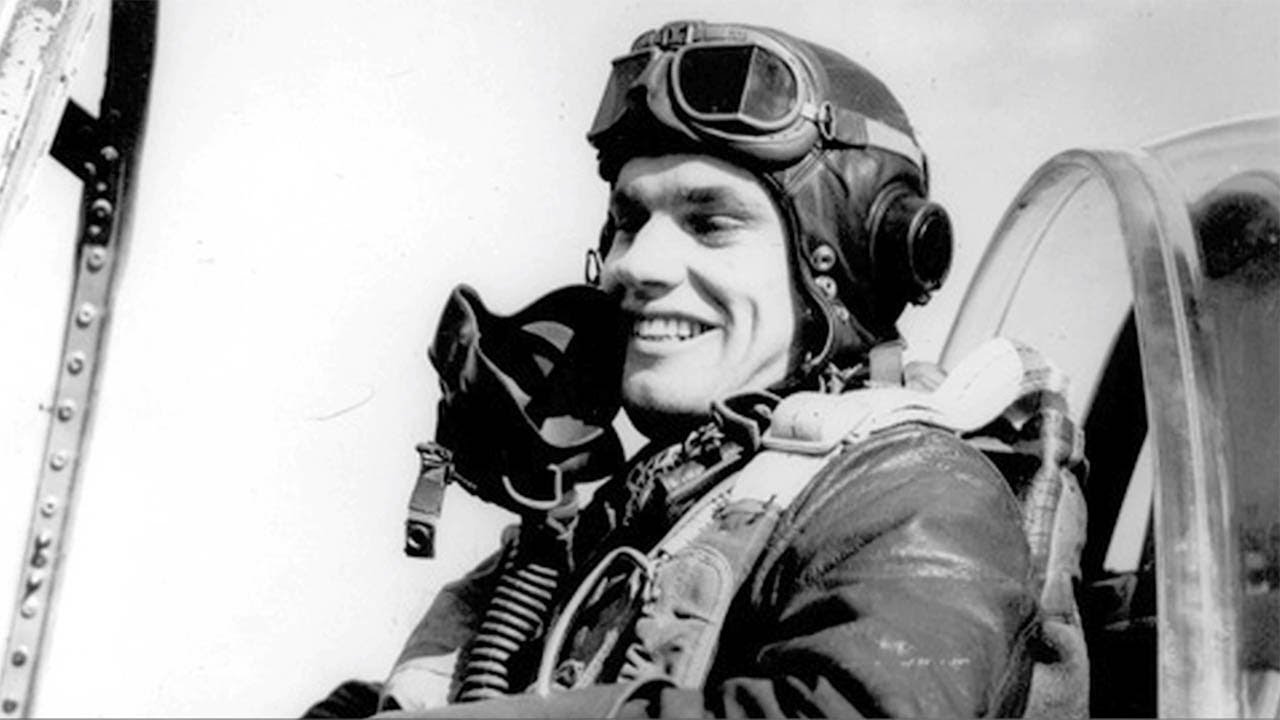 De novembro de 1943 a janeiro de 1945, ele voou o P-51 Mustang com o 357º Grupo de Caça, 363º Esquadrão de Caça, na 8ª Força Aérea. O grupo, conhecido como "Yoxford Boys", destruiu cerca de 609 aeronaves durante esse período e produziu 42 ases, ou pilotos com cinco ou mais vitórias no ar. Anderson voou mais de 116 missões de combate e destruiu mais de 16 aeronaves inimigas em combate aéreo, tornando-o um ás triplo.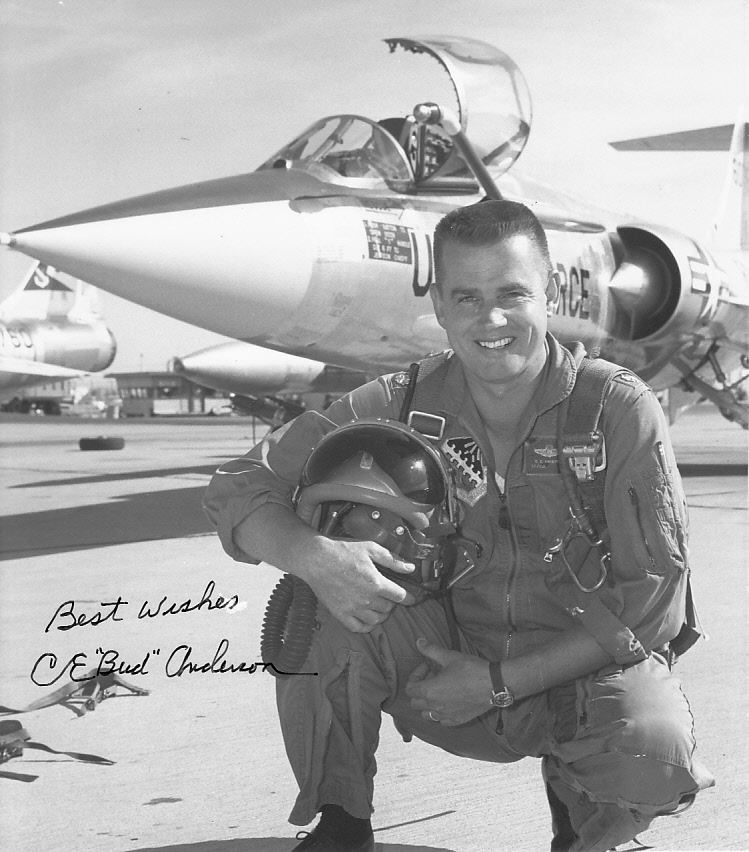 No final das duas viagens de combate de Anderson na Europa em 1944, ele foi promovido a major aos 22 anos, uma idade jovem mesmo para um oficial altamente eficaz em tempo de guerra.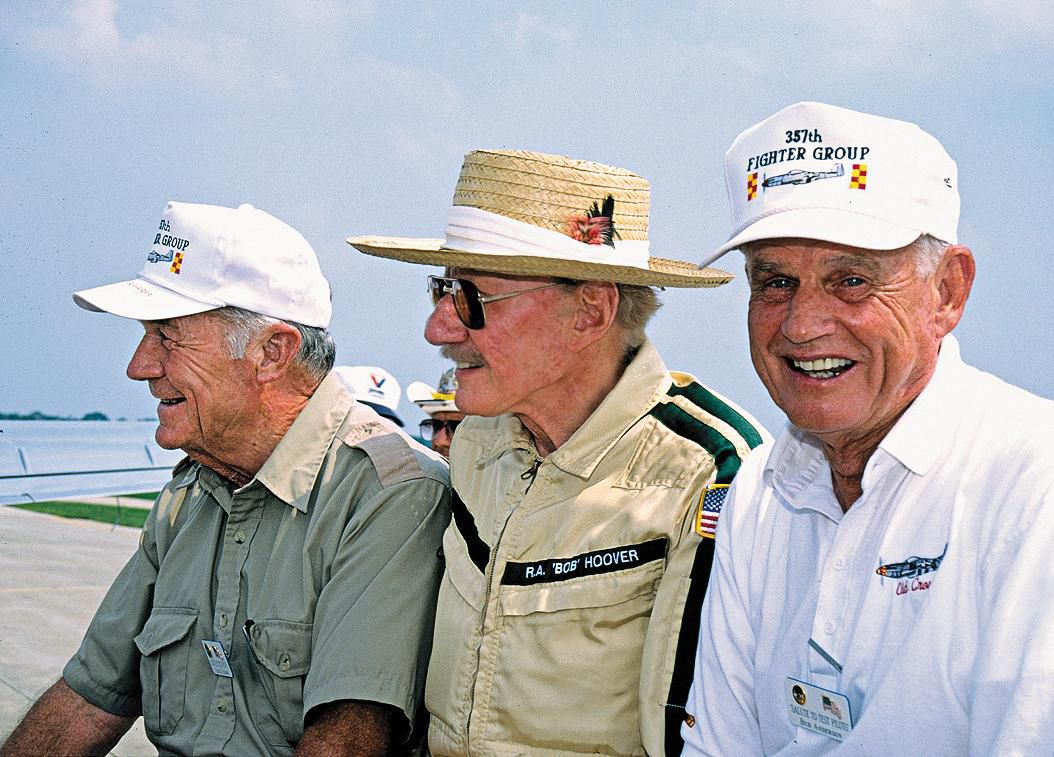 Anderson voltou para os EUA em janeiro de 1945 e se casou com Eleanor Cosby. Ele serviu em Perrin Field, Texas, até outubro de 1945, quando foi designado como recrutador em Ohio. Em maio de 1948, ele deixou sua missão de recrutamento e foi para o Alasca por seis meses para testar o F-82.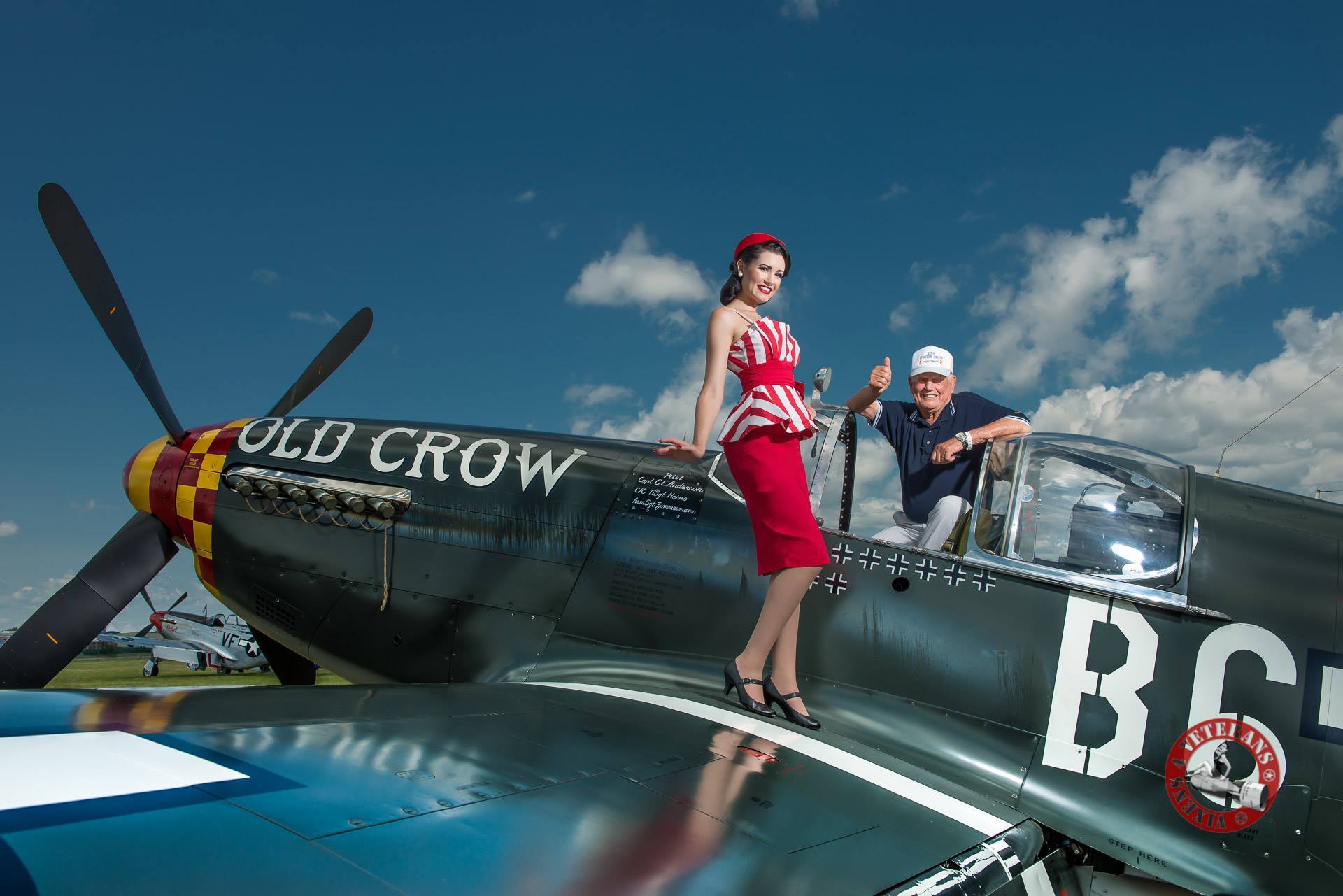 De fevereiro de 1953 a setembro de 1954, Anderson serviu duas vezes no Pentágono como planejador de pesquisa e desenvolvimento avançado e depois como diretor de requisitos operacionais. Depois, ele participou da Air Command and Staff College na Base Aérea de Maxwell, no Alabama, de setembro de 1954 a agosto de 1955.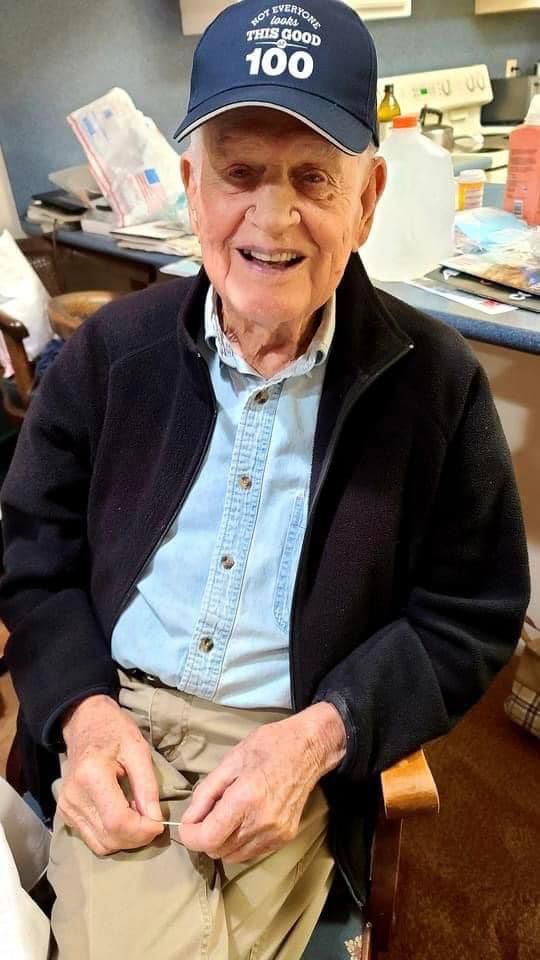 Sua última missão ativa foi durante a Guerra do Vietnã como comandante da 355ª Ala de Caça Tático, onde voou o F-105 Thunderchief em bombardeios contra linhas de abastecimento inimigas no Sudeste Asiático. Ele também voou em combate da Guerra da Coreia.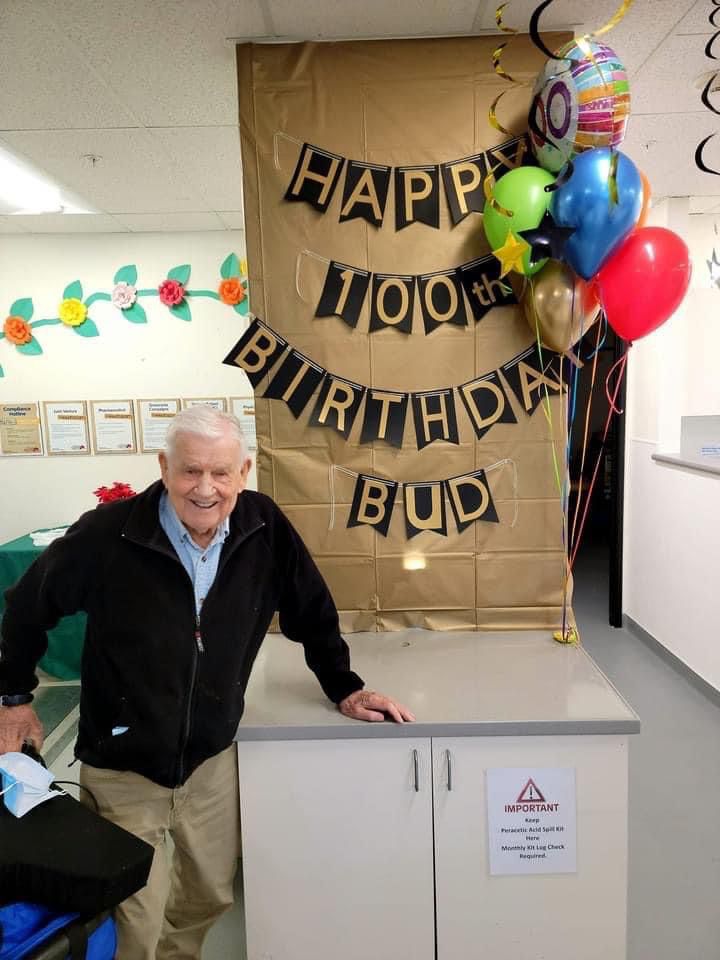 Esteve em serviço militar durante 30 anos (1942-1972) com as Forças Aéreas do Exército dos Estados Unidos e posteriormente com a Força Aérea dos Estados Unidos. Aposentou-se como coronel em 1972, após o que trabalhou no gerenciamento de testes de voo para a fabricante McDonell Douglas.
Em 1990, ele foi co-autor de "To Fly and Fight: Memories of a Triple Ace", um livro sobre seu serviço. Membro do National Aviation Hall of Fame, Anderson continua sendo um orador procurado em eventos militares e de aviação até hoje.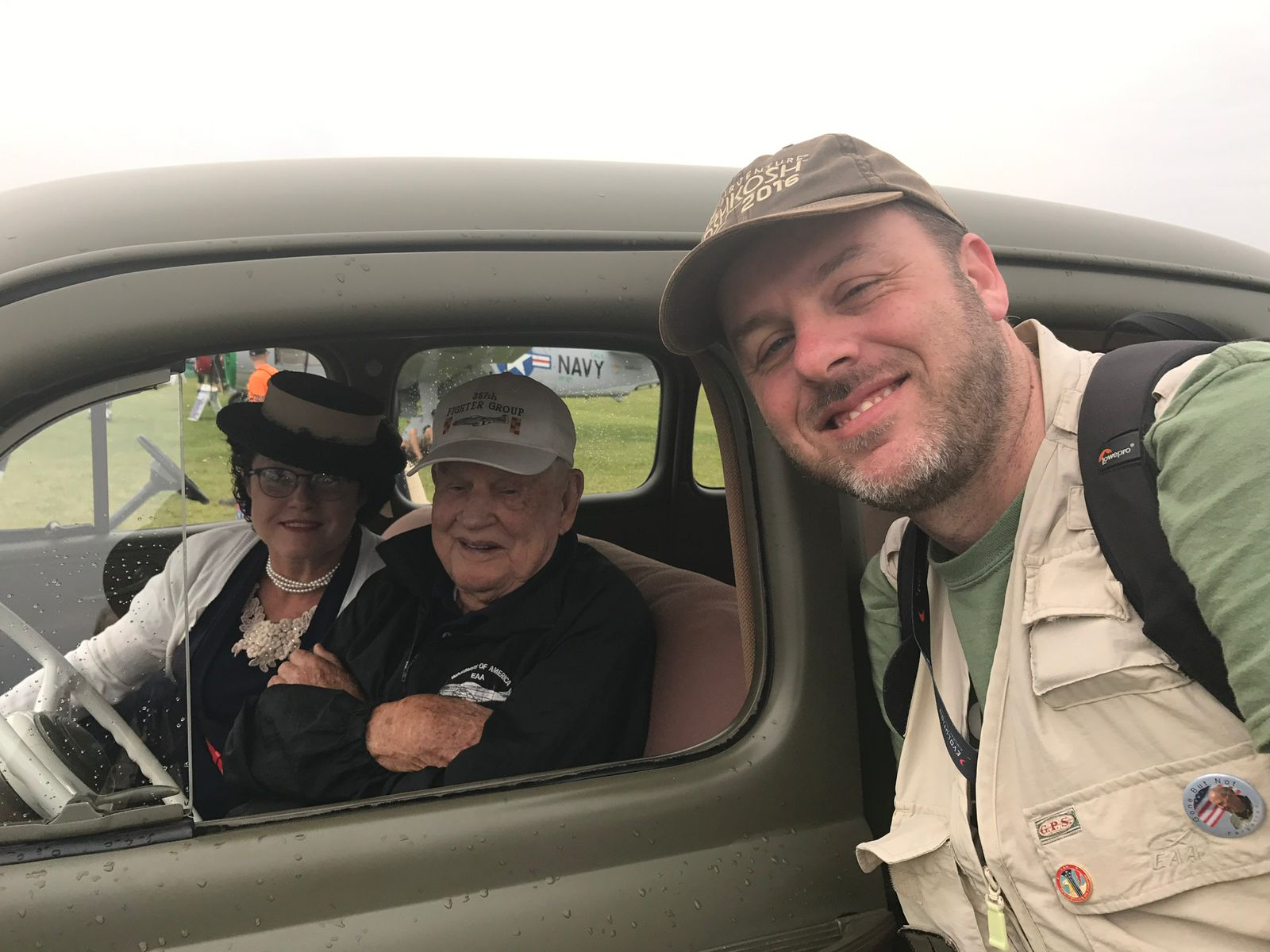 Foi premiado com duas Legion of Merit, cinco Distinguished Flying Cross e 16 Bronze Star Medal Air Medal. Ele também é o ás de caça americano vivo com maior pontuação.
Sua esposa, Eleanor, faleceu em janeiro de 2015, em Auburn, Califórnia. Atualmente, Anderson ainda reside na Califórnia, onde a cerimônia será realizada.
---
Nota do Editor: Não poderia deixar de passar esta data tão importante para um ás da aviação que tive o privilégio de conhecer e depois reencontrar com ele outra vez em Oshkosh. Graças a minha amiga Theresa Eaman. My congratulations to the Colonel for this very special and rare date. May he still have many years of life to continue teaching those passionate about aviation.