Um comitê da Câmara dos EUA deve realizar uma audiência aberta no Congresso na terça-feira, 17 de maio, sobre objetos voadores não identificados (OVNIs) pela primeira vez em mais de 50 anos, saiba o motivo.
De acordo com a CNN, o subcomitê do Comitê de Inteligência da Câmara sobre Contraterrorismo, Contrainteligência e Contraproliferação realizará a audiência pública para lançar alguma luz sobre os OVNIs – mais formalmente conhecidos como fenômenos aéreos não identificados (UAP, sigla em inglês para unidentified aerial phenomena).
O representante de Indiana, Andre Carson, presidirá a audiência. No Twitter, Carson informou que o Congresso não realiza uma audiência pública sobre OVNIs há mais de 50 anos. "Isso vai mudar na próxima semana, quando eu liderar uma audiência na House Intelligence sobre este tópico e o risco de segurança nacional que ele representa. Os americanos precisam saber mais sobre essas ocorrências inexplicáveis", acrescentou.
Congress hasn't held a public hearing on unidentified aerial phenomena (UFO's) in over 50 years. That will change next week when I lead a hearing in @HouseIntel on this topic & the national security risk it poses. Americans need to know more about these unexplained occurrences.

— André Carson (@RepAndreCarson) May 10, 2022
A CNN informou que o subsecretário de Defesa para Inteligência e Segurança dos EUA, Ronald Moultrie, e o vice-diretor de Inteligência Naval, Scott Bray, falarão na audiência do Congresso. A audiência pública será seguida por uma audiência fechada e confidencial sobre o programa do Pentágono, conhecido como Grupo de Identificação de Objetos Aerotransportados e Sincronização de Gerenciamento.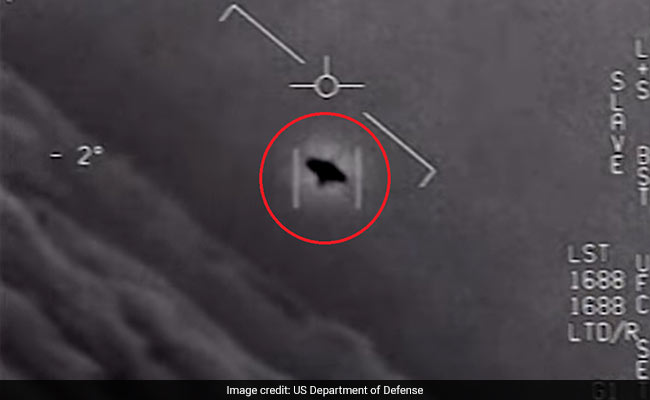 De acordo com a reportagem, o presidente do Comitê de Inteligência da Câmara, Adam Schiff, afirmou que a audiência de terça-feira daria ao público a oportunidade de ouvir diretamente de especialistas no assunto e líderes da Comunidade de Inteligência sobre "um dos maiores mistérios do nosso tempo". Também quebraria o ciclo de sigilo excessivo e especulação com verdade e transparência, acrescentou Schiff.
A audiência será transmitida ao vivo a partir das 9h (hora local) do dia 17 de maio. Depois que a parte pública for ao ar, o subcomitê realizará um briefing fechado e confidencial. Veja como você pode assistir à transmissão ao vivo:
Notavelmente, de acordo com a CNET, a próxima sessão ocorre em um momento em que houve um novo impulso para compartilhar informações do governo sobre OVNIs. No ano passado, a comunidade de inteligência dos EUA divulgou uma avaliação preliminar de 144 relatos de "fenômenos aéreos não identificados" desde 2004 – e só conseguiu explicar um. Em 2021, o Pentágono também emitiu um relatório separado destacando como os UAPs podem ameaçar a segurança dos voos.
Enquanto os briefings a portas fechadas sobre o progresso do Pentágono na implementação da legislação começaram nas últimas semanas, a próxima sessão na terça-feira marcará a primeira vez que o Congresso convocou uma audiência pública sobre o assunto desde que a Força Aérea dos EUA supervisionou uma investigação inconclusiva de OVNI chamada Projeto Blue Book que foi concluída em 1969.

O Blue Book examinou mais de 12.000 avistamentos de OVNIs entre 1947 e 1969 e descobriu que mais de 700 permaneciam não identificados. No entanto, existem diferenças entre o Projeto Blue Book e a revisão em andamento do Pentágono.
Embora não tenha havido nenhuma ligação com extraterrestres em nenhum dos dois (pelo menos até agora), o Projeto Blue Book descobriu que o que estava lá fora era muito mais benigno.