O governo canadense selecionou o F-35 construído pela Lockheed Martin como seu novo caça que substituirá a antiga frota de caças CF-18 Hornet.
A ministra da Defesa canadense, Anita Anand, e sua contraparte de serviços públicos e aquisições, Filomena Tassi, revelaram a escolha em uma entrevista coletiva em Ottawa em 28 de março. Até C$ 19 bilhões foram destinados à aquisição.
O Canadá agora entrará em negociações com a Lockheed Martin sobre a compra de 88 novos caças como parte do Future Fighter Capability Project.
Ao mesmo tempo, espera-se que o governo mantenha a opção de entrar em acordo com a Saab da Suécia, caso as negociações com a Lockheed Martin não der certo. O caça Gripen ficou em segundo lugar na competição, depois que a proposta do Super Hornet da Boeing foi descartada por não atender a um ou mais requisitos do programa.
The Government of Canada selected @thef35 to move into the Finalization Phase of the competitive process. https://t.co/csnRzwXNCD

— Lockheed Martin News (@lmnews) March 28, 2022
Vale ressaltar que o Canadá já é um parceiro internacional no programa F-35, ao lado dos EUA, Reino Unido, Itália, Holanda, Austrália, Noruega e Dinamarca. O Canadá vem investindo no programa Joint Strike Fighter desde 1997, o que proporcionou à indústria canadense a oportunidade de se tornar parte da cadeia de suprimentos do F-35, além de garantir acesso garantido ao F-35.
Também havia se comprometido com a compra de 65 F-35s em 2010, mas acabou voltando atrás em meio a temores de custo e capacidade.
Ao anunciar a escolha do F-35 na segunda-feira, o governo disse que a aeronave passou por melhorias contínuas e foi autorizada para operações em várias jurisdições aliadas. As próximas etapas do projeto serão garantir que o projeto "satisfaça todos os requisitos e resultados do Canadá, incluindo custo-benefício, flexibilidade, proteção contra riscos e garantias de desempenho e entrega, bem como benefícios econômicos de alto valor para a indústria aeroespacial e de defesa do Canadá".
The Government of Canada selected the F-35 to move into the Finalization Phase of the competitive process. The F-35 will help strengthen defence of the Canadian arctic and North American security. https://t.co/uu0JUr8Z2H

— F-35 Lightning II (@thef35) March 28, 2022
"É fundamental que os atuais e futuros pilotos da Royal Canadian Air Force tenham o equipamento mais avançado disponível para garantir que possam cumprir o importante trabalho que lhes pedimos. Este projeto de aquisição para a RCAF – o maior em mais de três décadas – ajudará a garantir que o Canadá possa continuar a defender a América do Norte, aumentar nossa soberania no Ártico e cumprir nossas obrigações da OTAN e da NORAD diante das ameaças atuais e emergentes. Os canadenses podem ter certeza de que esse processo competitivo trará os melhores resultados para nossas Forças Armadas canadenses nas próximas décadas", disse a ministra de Defesa Anand.
O governo canadense procura preparar tudo para a entrega de aeronaves já em 2025. Como parte dos preparativos, o Canadá está preparando as duas principais bases operacionais para os futuros caças canadenses, 4 Wing Cold Lake e 3 Wing Bagotville, concedendo dois contratos para realizar atualizações de infraestrutura para apoiar a entrega desses futuros caças.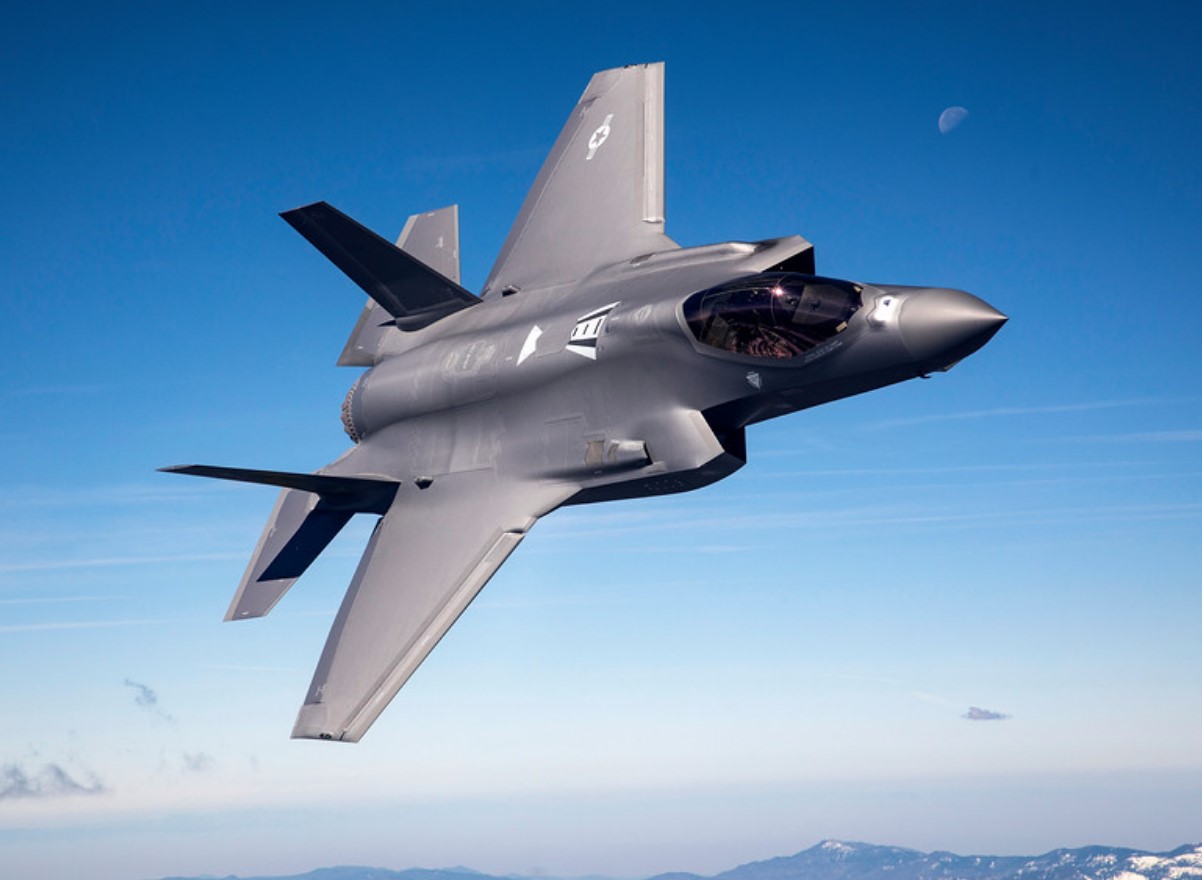 Em 27 de agosto de 2020, o Ministério da Defesa anunciou um contrato de C$ 9,2 milhões com a EllisDon em Edmonton para o projeto de uma nova instalação de caças em 4 Wing Cold Lake. Dois meses depois, anunciou um contrato de US$ 12,1 milhões com a EllisDon-EBC Inc. Joint Venture de Ottawa para o projeto de uma nova instalação de caças em 3 Wing Bagotville. Essa infraestrutura apoiará a manutenção e operação de longo prazo dessas novas aeronaves.
O Canadá é o segundo país a optar pelo Joint Strike Fighter este mês. Em 14 de março, a Alemanha anunciou que está comprando 35 jatos F-35 como substitutos para a frota Tornado de 40 anos no papel de caça de ataque nuclear. O F-35A assumirá esse papel, permitindo que a Alemanha continue honrando seus compromissos de acordo de compartilhamento nuclear com os Estados Unidos desde a década de 1980.