O presidente sérvio diz que exigirá respostas da OTAN depois que Moscou o informou que um caça da Aliança rastreou uma aeronave de passageiros A330 da Air Serbia no espaço aéreo russo, na quarta-feira.
O presidente sérvio Aleksandar Vucic foi informado na quinta-feira à noite que o controle de tráfego aéreo russo monitorou um caça da OTAN rastreando o avião da Air Serbia dentro do espaço aéreo russo, perto da fronteira com a Letônia.
Deixando claro que aceitou a alegação russa, Vucic disse que a Sérvia buscará informações adicionais da Rússia e da OTAN sobre o caso.
BIG:? A NATO aircraft under the cover of a civilian plane of Air Serbia crossed Russian airspace: Serbian President Aleksandar Vucic

— OSINT Updates ? (@OsintUpdates) April 8, 2022
Com a OTAN aparentemente em mente, ele disse que a Sérvia queria "ver quem está fingindo ser inteligente e com quais 'combatentes' eles estão colocando em risco a aviação civil e os civis em um voo".
A aeronave Airbus A330-200 da Air Serbia realizava a rota de Moscou para Belgrado.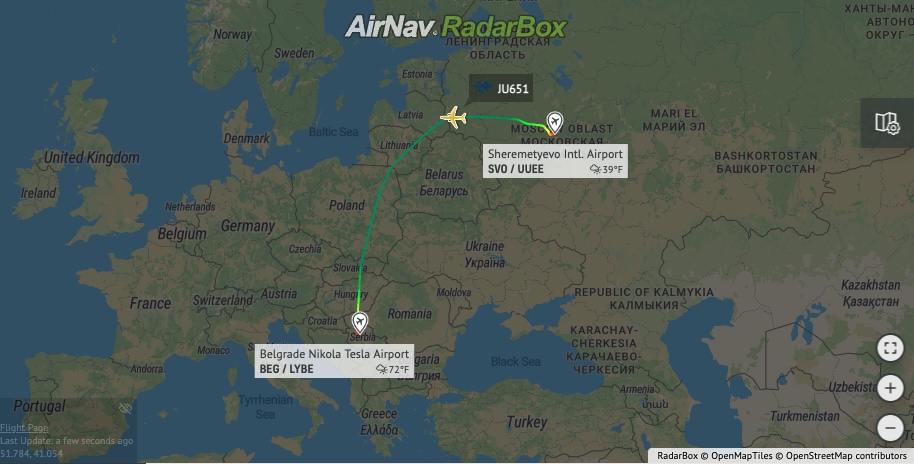 Um relato oficial apresentado pelos pilotos da Air Serbia diz: "Não muito longe da fronteira russa com a Letônia, o controle de tráfego aéreo russo enviou informações iniciais de tráfego para nos alertar sobre a existência de outra aeronave próxima à nossa. Dois minutos depois, eles emitiram outro aviso para identificar visualmente a aeronave e sua altitude. Era um caça militar cinza, provavelmente um Phantom ou Eurofighter. A aeronave estava cerca de 2.000 a 2.500 pés abaixo da nossa e fez uma curva à direita, sem colocar em risco a segurança de nossa aeronave. Informamos ao Controle de Tráfego Aéreo que tivemos contato visual, mas sem dar mais detalhes".
Sete países usam o caça Eurofighter, incluindo Grã-Bretanha, Itália, Áustria e Espanha. O "avião da OTAN [voava] apenas um quilômetro abaixo [do avião da Air Serbia] na zona aérea russa", disse ele.
"Estou dizendo isso a vocês [o público] para que vocês possam entender a escala da pressão que estamos enfrentando porque a Sérvia é o único país [na Europa] que [ainda] tem voos para Moscou e [São Petersburgo]", afirmou o presidente sérvio. Ele acrescentou: "Não vamos esquecer como fomos acusados ????de sangue ucraniano estar em nossos aviões. Não me lembro que os voos de Kiev para Londres, Budapeste ou Viena foram suspensos quando a OTAN bombardeou a Sérvia".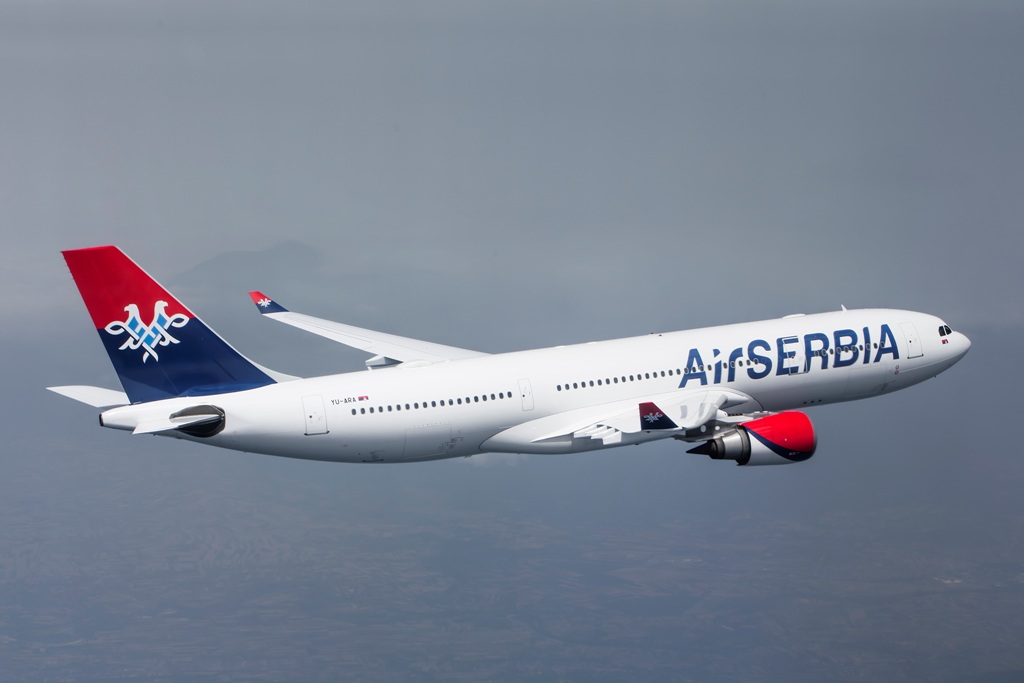 A Air Serbia continua voando para a Rússia e não fechou seu espaço aéreo para aviões russos como parte das sanções relacionadas à invasão da Ucrânia pela Rússia.
A Sérvia votou a favor de uma resolução das Nações Unidas condenando a invasão russa de seu vizinho, mas a Rússia é um de seus principais aliados e se recusou a impor sanções.
A Air Serbia tem sido alvo por manter operações para a Rússia desde o início da guerra na Ucrânia. Seus voos para o país enfrentaram ameaças de bomba quase diárias. Ontem à noite, o escritório de vendas da Air Serbia no centro de Belgrado foi evacuado pelo segundo dia consecutivo depois que um e-mail anônimo alertou sobre explosivos dentro do prédio. Todas as ameaças de bomba até agora foram falsas.